Kraków is conveniently located only 100km north of the Tatra Mountains, which comprise the southern border between Poland and Slovakia, and feature Poland's tallest peaks (the highest of which is Rysy, at 2,499 metres), a multitude of caves, verdant valleys, crystal-clear mountain lakes, rustic mountain huts and over 270km of hiking trails within Tatra National Park proper.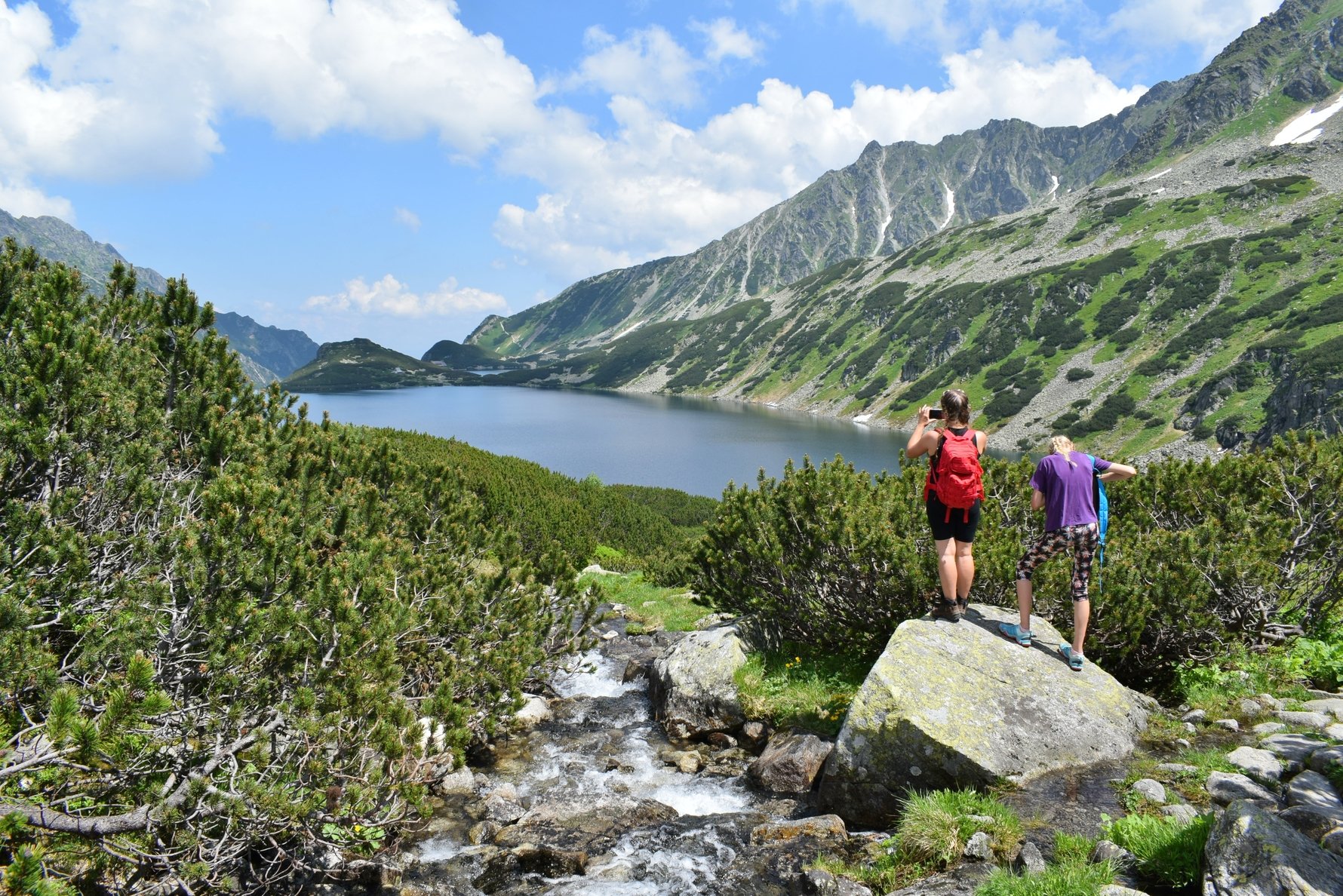 The gateway to this landscape for most visitors is Zakopane, a small sheep-herding village at the foothills of the High Tatras which blew up into a popular mountain resort in the late 19th/early 20th century. Today the town is more popular than ever, not only for its clean air, beautiful views, thermal spas, skiing and mountaineering opportunities, but also as the centre of Polish highlander culture, with its vibrant folk music and costumes, unique wooden architecture, delicious regional cuisine (including the famous oscypek) and strange mountain dialect of the Polish language. For better or worse (the latter if you ask us), Krupówki - Zakopane's high street - has become a major tourist destination for food, shopping, nightlife and entertainment, and the town has been dubbed PL's 'holiday capital' due to the influx of tourists it sees nearly year-round, but particularly in the winter (for skiing) and summer (for hiking). As such, the autumn and early spring 'off-seasons' are an especially good time to visit, when the crowds are more manageable.
Getting to Zakopane from Kraków
Buses to Zakopane depart from Kraków frequently, with the slow journey taking over 2 hours; check e-podroznik.pl for connections. Numerous tour operators in Kraków organise trips to Zakopane and the mountains, but note that each of these action-packed excursions occupies 8-12 hours.