South Africa has one of the most vibrant contemporary art scenes on the continent with dozens of top independent galleries, based largely in Cape Town and Johannesburg, that showcase the latest work of the world's leading contemporary African artists. There are some outstanding art museums to explore that showcase South Africa's rich art history and its exciting contemporary art scene.

Here are ten amazing South African art museums that art lovers should add to their itinerary.
JOHANNESBURG AND PRETORIA
The city's public art gallery (known as JAG, pictured top) opened in 1915. Housed in an exceptional building designed by British architect Edward Lutyens, the collection includes 17th-Century Dutch paintings, 18th- and 19th-Century British and European art, including works by the Pre-Raphaelites, and a large collection of South African art from the 19th-Century until today. Particularly notable is the collection of works by mid-20th Century black artists such as Gerard Sekoto and Dumi Feni, who suffered exclusion and exile under apartheid during their careers. Only a fraction of the huge collection is ever on display at any one time and many of the museum's large halls are often used to host temporary exhibitions of contemporary art by local and international artists.

An important part of the city's heritage, in recent years the area around the gallery has suffered neglect and the gallery has sadly not kept pace with international equivalents, although it is still a very worthwhile place to visit.
 
Contact details: King George St, Joubert Park, City Centre, Johannesburg, friendsofjag.org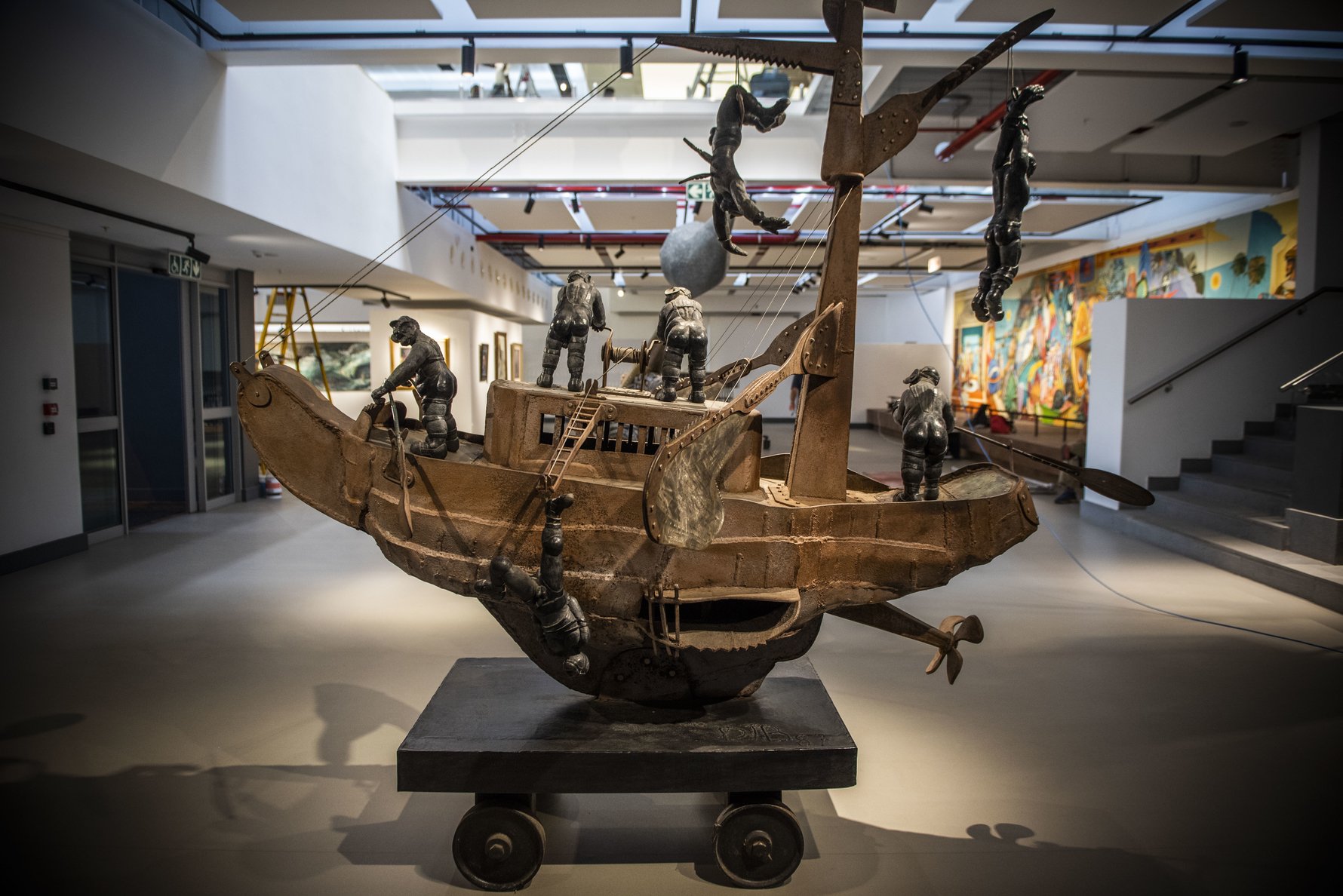 Officially opened on Heritage Day 2019, the Javett-UP Art Centre at the University of Pretoria is an exciting new museum that promises to become a new "home to the art of Africa". 

The museum's art collection includes a very impressive and expansive selection of 20th Century South African art from the private collection of philanthropist and museum founder Michael Javett, as well as dozens of large-scale iconic South African artworks on loan from private, public and corporate collections including works by major South African names such as William Kentridge, Mary Sibande, Sam Nhlengethwa, Gerard Sekoto, Zanele Muholi, Irma Stern, George Pemba, Jackson Hlungwane, Alexis Preller, Edoardo Villa, Cristo Coetzee and Penny Siopis. Exhibits are accompanied by extensive educational materials, there are screening rooms and guided art walks and enough items to look at to keep you occupied for a few hours. 
 
The Javett Art Centre also celebrates Africa's ancient art history in the high-tech Gold of Africa wing which has provided a spectacular new home for the iconic gold rhino, leopard and other priceless treasures from the precious Mapungubwe collection as well as glittering gold decorations and accessories from West Africa.

Contact details: University of Pretoria, Lynwood Rd, Hatfield, Pretoria, www.javettup.art

Learn more about the Javett UP Art Centre and its collection in this virtual art talkabout organised by Strauss & Co auction house.
    Visit the Pretoria Art Museum for an overview of 20th and 21st Century South African art, including marvellous works by South African masters, plus contemporary exhibitions. Opened in 1962 the building is a fine example of the International Style in architecture, set within a sculpture park. While the museum is well-maintained and sees a steady stream of school tours during the week, the area around the park is in need of attention and perhaps isn't the grandest entrance to what is inside the walls a very interesting collection of art.

Contact details: Cnr Francis Baard and Wessels Sts, Arcadia Park, Pretoria
CAPE TOWN AND THE CAPE WINELANDS
South African National Gallery
In Cape Town to tick off the major South African art spots? Your quest begins here. Established in 1930, the South African National Gallery came under Iziko control at the turn of the century and has only continued to flourish from there. A precious record of 20th and 21st Century South African art history, the museum's collection, which includes paintings, prints, lithographs, photography and sculpture, was founded in 1872 and is one of the finest in the country, housed in an elegant palladian-style building in Cape Town's famous Company Gardens.

Contact details: Company Gardens, Cape Town, iziko.org.za/museums/south-african-national-gallery
Zeitz MOCAA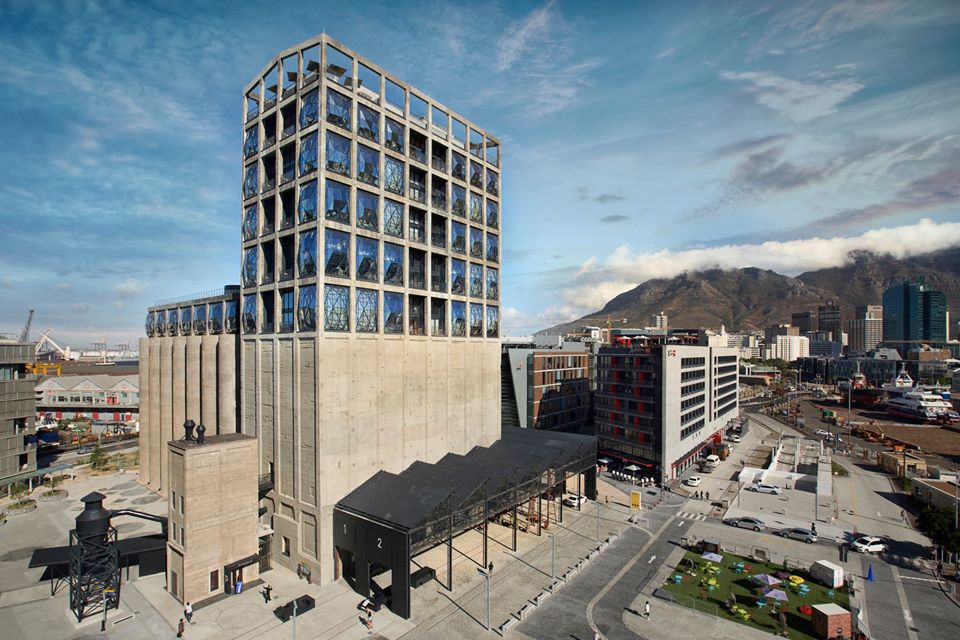 The Zeitz MOCAA has a gorgeous location on the V & A Waterfront and is the largest museum of contemporary African art in the world. Opened in 2017, the museum is housed in an old grain silo that was once South Africa's tallest building, another reason to make a beeline this way when in the city - the views from the top floor cafe are outstanding. Give yourself plenty of time to explore it, as the collection of art is as vast as it is impressive and make sure to take advantage of the excellent audio guide. The museum's soaring central hall reveals the extraordinary skeleton of the former silo and is used as a space to house huge, awe-inspiring installation pieces and as a venue for art performances.

Contact details: V&A Waterfront Silo District, Cape Town, zeitzmocaa.museum
Norval Foundation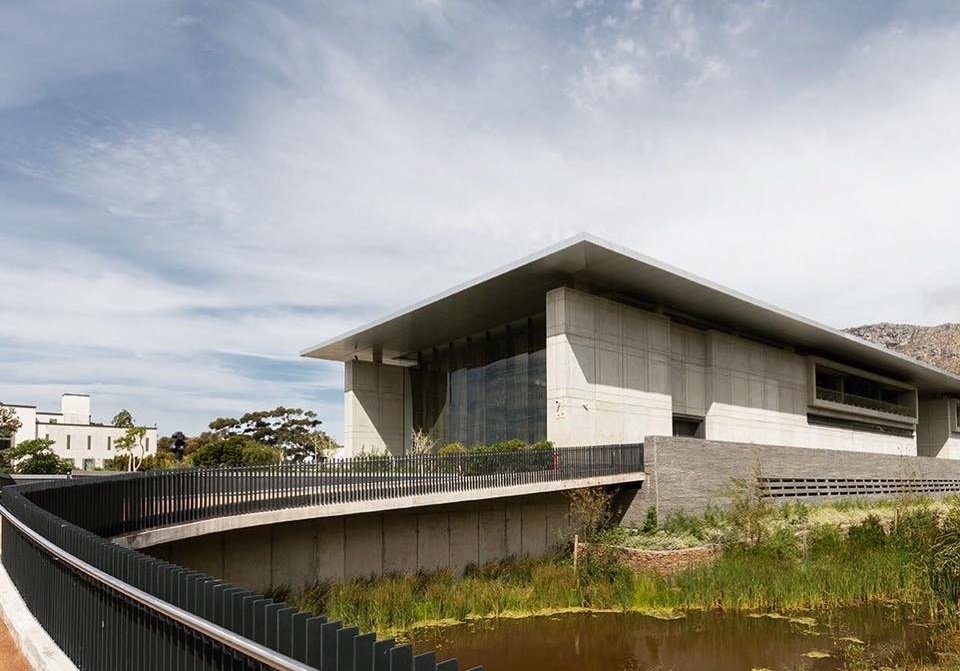 Eschewing the intricate design of many other galleries, the cuboid minimalist designed Norval Foundation in Tokai just outside Cape Town is one of the country's great homes of contemporary creativity, known for hosting some of the biggest contemporary art exhibitions and retrospectives. The exquisite sculpture gardens that surround the museum, with views of the surrounding mountains, are a gorgeous addition to the offer and a treat to explore. 

Contact details: 4 Steenberg Rd, Steenberg Estate, Cape Town, norvalfoundation.org

Learn more about the Norval Foundation and its collection in this virtual art talkabout organised by Strauss & Co auction house.
   
Stellenbosch University Art Museum
The permanent art collection of Stellenbosch University (SU) dates back to 1919, with almost 3,000 items in the museum vaults that include everything from a Rodin sculpture and a ceramic by Picasso to paintings by South African artists such as Peter Clarke, Judith Mason and Walter Battiss and sculptures by the South African master Anton van Wouw. 

Among the many highlights on permanent display are the country's largest collection of paintings by Maggie Laubser, a significant collection of paintings by South African modernist Christo Coetzee and the Solomon Caesar Malan Collection of watercolours and drawings created by the Swiss born English artist in 1839 during his visit to the Cape that are a precious record of the daily life of the time.

Learn more about Stellenbosch University's unique art collection in this virtual art talkabout organised by Strauss & Co auction house.
   
Rupert Museum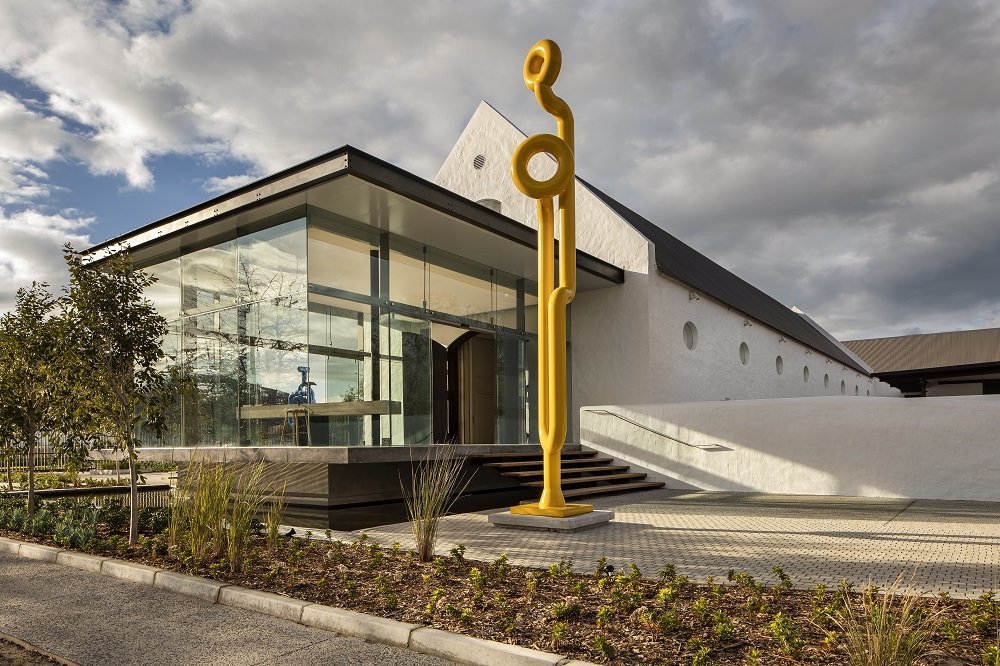 Established in 1984 The Rupert Foundation supports a number of non-profit cultural organisations, including the Stellenbosch-based Rupert Museum which was started by the late Anton and Huberte Rupert in the 1940s. The museum showcases the family's unique private art collection, as well as the spectacular series of 32 Johannesburg Station Panels completed in 1932 by South African master JH Pierneef, which were originally commissioned to be hung inside the old Johannesburg Park Station. 

The museum has undergone a recent renovation, underpinned by the idea of creating a "Museum Without Walls", positioning itself as one of the leading contemporary art museums in the country and now sponsors the innovative Social Impact Arts Prize, an award which annually supplies funding for a site-specific arts based community project that has direct impacts on rural communities.

Contact details: Stellentia Rd, Stellenbosch, rupertmuseum.org

Learn more about Rupert Museum in this virtual art talkabout organised by Strauss & Co auction house.
   
KWAZULU NATAL
Tatham Art Gallery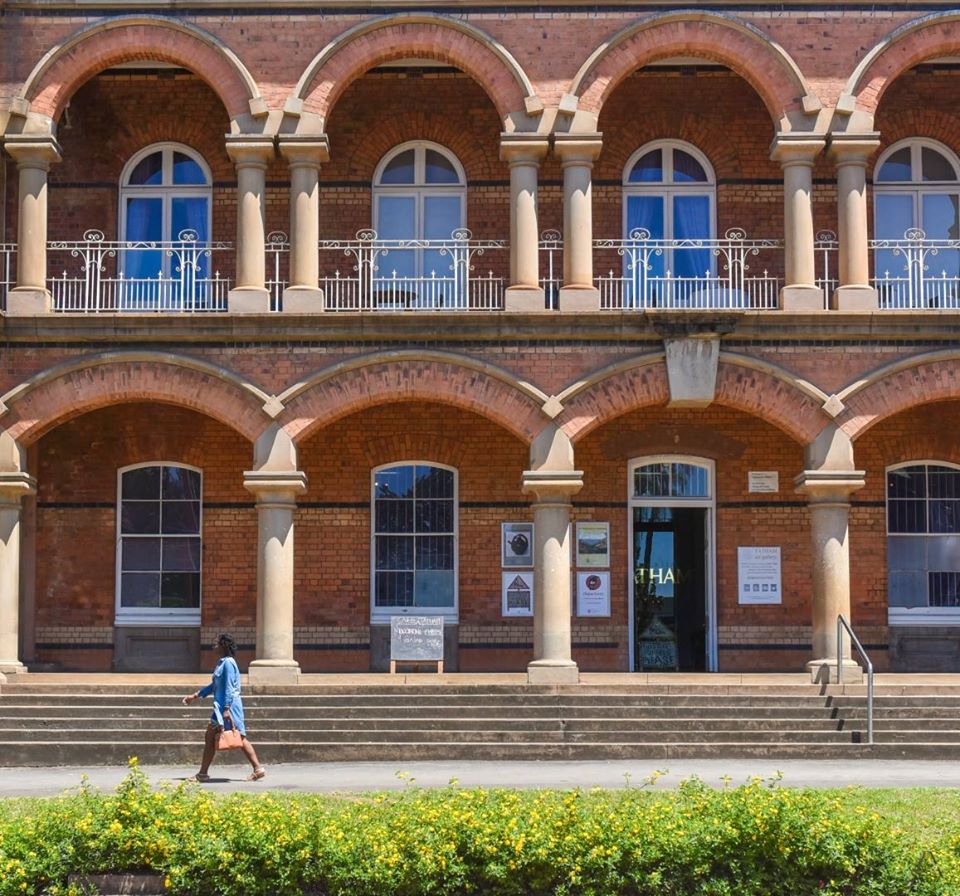 Named for the collection's founder Mrs Ada Susan Tatham, The Tatham in Pietermaritzburg is an art museum that through most of its history did not actually have its own premises. The Tatham Gallery collection was founded was founded in 1903 with a large collection of works brought from the Royal Academy in London and was housed until 1990 inside the Pietermaritzburg City Hill. 

In 1990 the gallery moved to its own permanent premises, a Victorian-era court building and an adjacent Old Presbyterian Church. The historic venue forms a magnificent space for a fascinating collection that covers British and European impressionists, post-impressionists as well as important 20th Century South African artists such as George Pemba, Irma Stern, Pierneef and Alexis Preller. In addition to collecting paintings the museum also has long supported ceramic artists and has a fantastic collection of works by artists from KwaZulu Natal's influential Rorke's Drift Arts Centre.

Contact details: Chief Albert Luthuli St, Pietermaritzburg, tatham.org.za

Learn more about the Tatham Art Gallery and its collection in this virtual art talkabout organised by Strauss & Co auction house.
 
FREE STATE
Oliwienhuis Art Museum
The Oliewenhuis Art Museum in Bloemfontein, formally opened in 1989, is housed in a grand Neo-Dutch style mansion and is named for the abundant wild olive trees that grow on the surrounding hills. Set within more than a dozen acres of gardens, the museum is also one of the city's most delightful green spaces, home to an exceptional sculpture collection. Among the sculpture garden's most prominent pieces is the African carousel, a specially commissioned work featuring brightly coloured, joyful sculptures made by artists from across the country that speak to the unique mythologies and wildlife of South Africa.

Other highlights of the art collection include works from the now defunct Pelindaba Museum of African and Modern Art by influential mid-20th Century black artists such as Lucky Sibiya and Dumile Feni and a strong showing of local contemporary artists.

Contact details: 16 Harry Smith St, Dan Pienaar, Bloemfontein, nasmus.co.za/oliewenhuis-introduction/