2020 has been among the most dramatic years of a generation, and unfortunately, there's still a long way to go before this pandemic is over. In the cultural, tourism and hospitality spheres we've felt much heartache through the past months as dedicated and talented small and large businesses have had to close operations.

Throughout it all, we also continue to be nothing short of inspired by the many brave small enterprises who have forged forward, taking a leap of faith in trying something completely new, and managing to make a major success of it too.

Here's a look at five inspiring small Joburg businesses who forged a successful new path during the coronavirus crisis.
The Soweto music venue that launched its own bakery

Trackside Creative is a cultural hub in Soweto that has long made a place for itself as a vital venue for artists and musicians from Soweto to share their talent through live performances and professional recordings. In March 2020 after the months-long nationwide lockdown was announced the venue faced imminent closure, which forced Trackside Creative's directors "to think on their toes more than ever before".

Access to an industrial oven and cake mixer presented an opportunity to think about launching something new, and so the Loafing Around Bakery was born. Key to the new 'creative' bakery's success has been a door-to-door bicycle service with freshly made bread, scones and cupcakes delivered by the bucket load (literally) within the wider community. Through their new bakery not only have Trackside managed to maintain employment for their workers and ensure easier access to affordable daily fresh bread (especially for the elderly who find it difficult to travel far), they have also ensured that the cultural venue retains its status as an important part of the community.

Follow the Loafing Around Bakery on Facebook and make your orders by whatsapp (deliveries in Soweto only).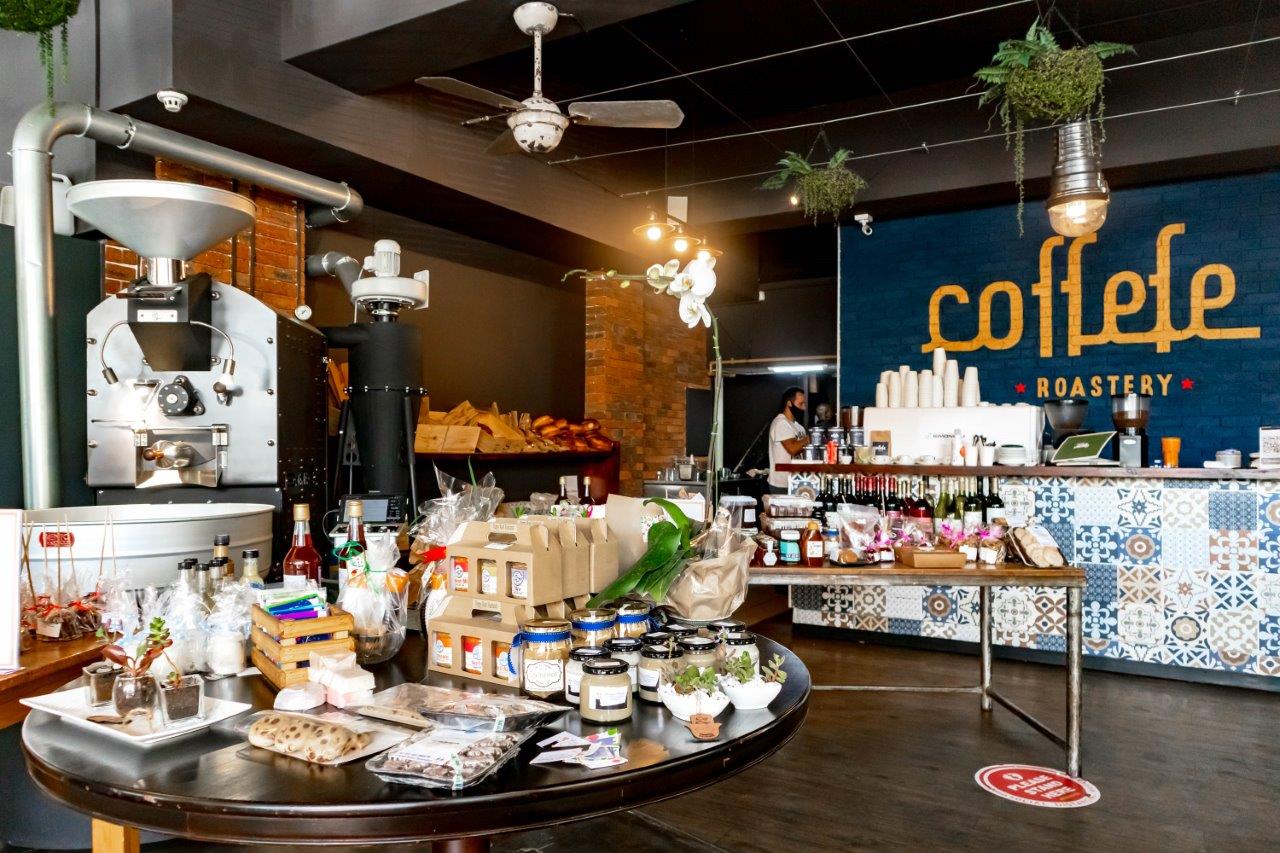 Until the pandemic arrived Voodoo Lily was 'just' another small neighbourhood corner cafe, particularly popular for its close proximity to the James and Ethel Gray Park. Quick out of the gates, within a month of the hard lockdown, which forced everything but food and medicine retail stores to close for several weeks, what is now The Gourmet Grocer launched in the space of the old cafe, selling a wide range of in-demand deli essentials.

As owner Larry Hodes explains; "It was May, and Mother's Day was around the corner. My wife Annie and I decided to invite small local producers to sell their stock from our premises. We put out a request for interest on WhatsApp and Facebook, and the response was remarkable – many were suppliers to restaurants and markets who were battling loss of sales, and they leapt at the chance to be able to produce and sell again. Within 24 hours we had a grocer."

As the months have passed Larry and Annie have continued to grow and refine the huge range of items on sale at The Gourmet Grocer and widen the network of small producers they support. They also managed to reopen their cafe with all the seating now outside on the wide pavement. In September 2020 they launched their own on-site coffee roastery, Coffefe, with coffee aficionado and supplier, Marco da Silva, who as it happened needed a new space to house his roaster. 

In addition to their great coffee, delicious fresh bread and brilliant selection of artisanal ready meals, we also love Annie and Larry's consistently positive attitude to rolling with the punches, "in times of crisis, the worst thing you can do is nothing. Even if you're not sure what success you will have, it's worth going for it – with a positive mindset – no matter how tough it is to keep going. Things will get better. We were not sure about joining the retailing sector, but we have done it and we're overwhelmed at the success of it."

THE GOURMET GROCER: Find The Gourmet Grocer at 64 St Andrew St, Birdhaven, open 07:00-18:00.
The Irish pub that became a drive-in cinema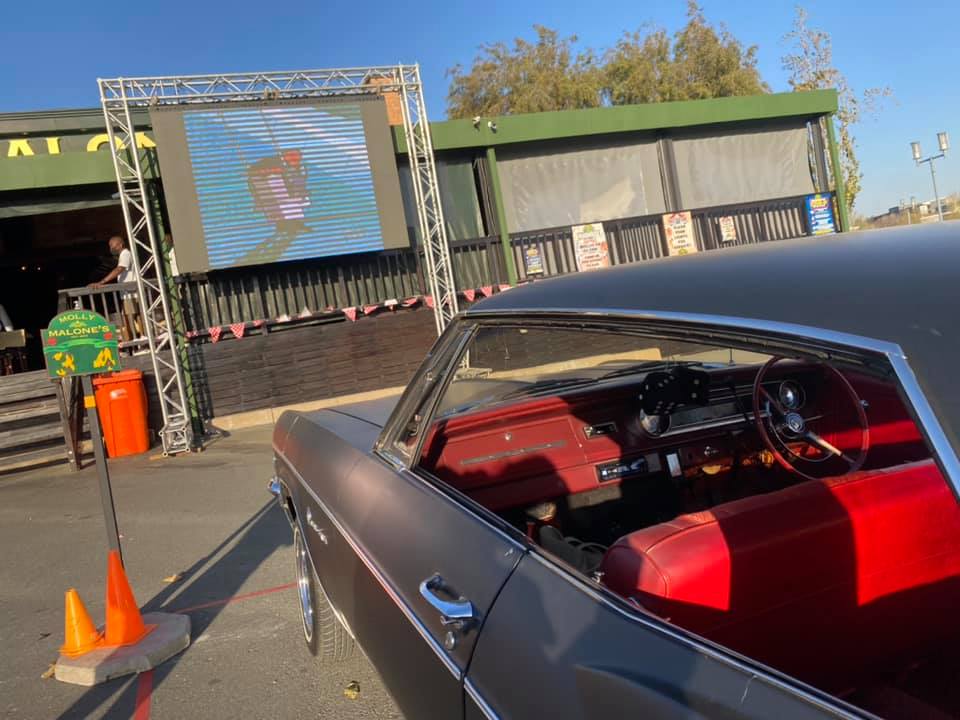 During South Africa's long lockdown which started in late March 2020, the sale of alcohol was banned for more than two months. Following the end of the infamous booze ban in retail outlets, venues (such as pubs and restaurants) were still only finally allowed to serve alcohol for sit-in consumption in mid-August, presenting major difficulties for the whole hospitality sector.   

After reopening for food-only sales to incredibly low demand, one pub in north Joburg, Molly Malones in Fourways, struck on an ingenious plan to draw in new non-drinking clientele to their 'dry' pub by transforming themselves into a drive-in cinema. A giant screen was erected in the car park, showing family movies and the occasional major live sporting clash, drive-in style, and the food menu was redesigned to reflect the classic roadhouse experience of burgers and shakes, enjoyed in the car.  

While Molly Malones now operates again as a regular Irish pub, the drive-in cinema remains and is now also available for hire for private parties.

MOLLY MALONES: Find Molly Malones at corner Forest Rd and Sunset Blvd, Pineslopes, Fourways. Check out their movie schedule on their Facebook page.
The food truck turned artisanal food delivery platform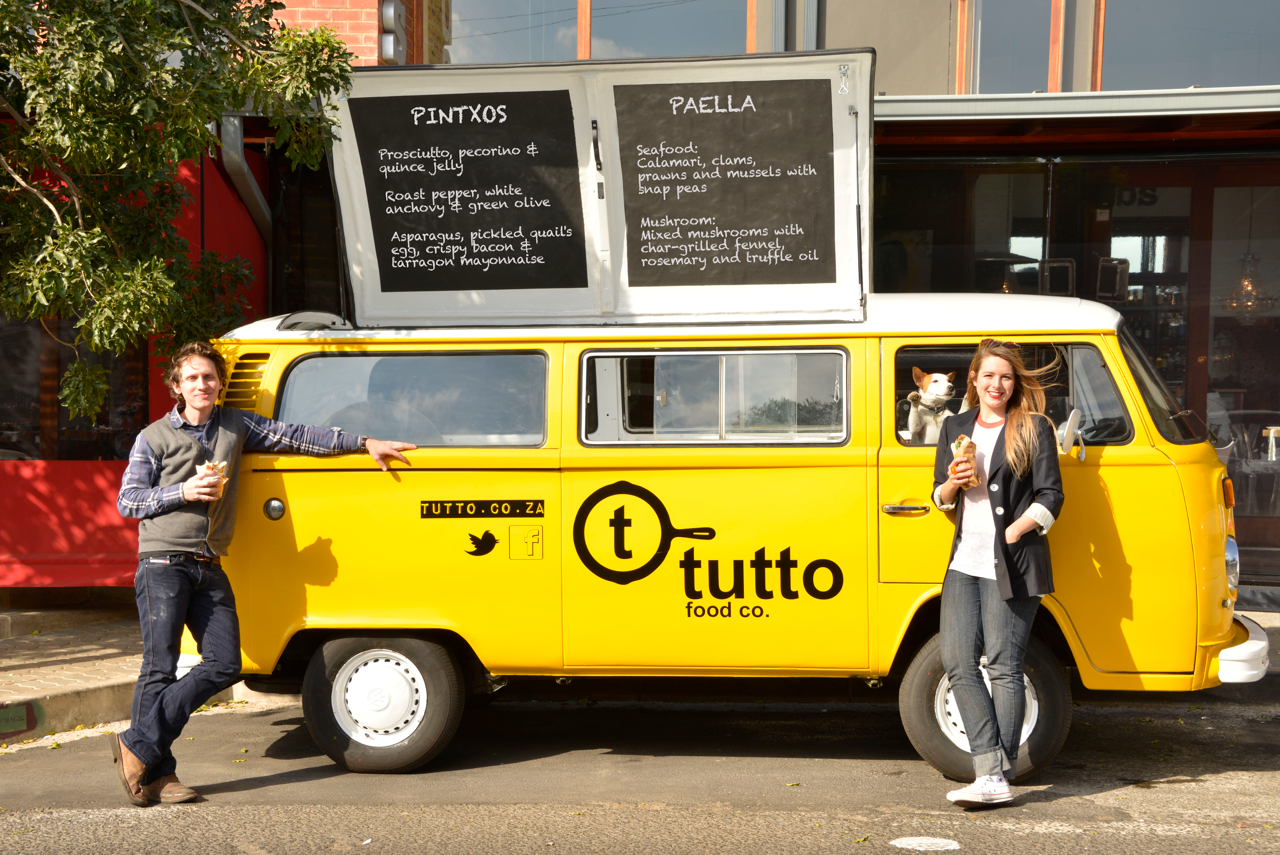 Daniel and Clemmy Forsthofer's food truck Tutto Food Co launched in 2011 specialising in paella which they sold at Joburg's weekend markets before growing into a successful catering company. Then Covid came along, and like elsewhere, hit like a ton of bricks.

Dusting themselves off quickly the pair took the plunge to close the catering business and dedicate their energies into launching an extensive online artisanal groceries shop. The Tutto Food Co online platform is super-easy to navigate and mixes speciality products and gourmet heat-and-eat meals with everyday convenience items like fruit, bread and dairy, and there's an emphasis on supporting small suppliers, many of whom they used to work with via their catering business. If you are looking for an alternative to doing your online grocery shopping via the supermarket, this is it. 

And it doesn't stop here, the pair continue to think out of the box and seek out new ideas, the latest being The Holiday Box. The new box range is targeted at the many Joburgers who decamp to the Garden Route for Christmas. You can order a box of summer 'holiday' meals (think gourmet burgers, tacos, artisanal pizzas or handmade ravioli) which you can now get delivered to your holiday home in Knysna, Plettenberg Bay or St Francis. For delivery they are working with local taxi and transfer firms in the Garden Route area (providing extra support for another struggling tourism-reliant industry) and with your box comes a shopping list of the remaining daily fresh items you'll need to buy from the nearest supermarket.

TUTTO FOOD CO: Check out the Tutto Food Co online shop at tutto.co.za.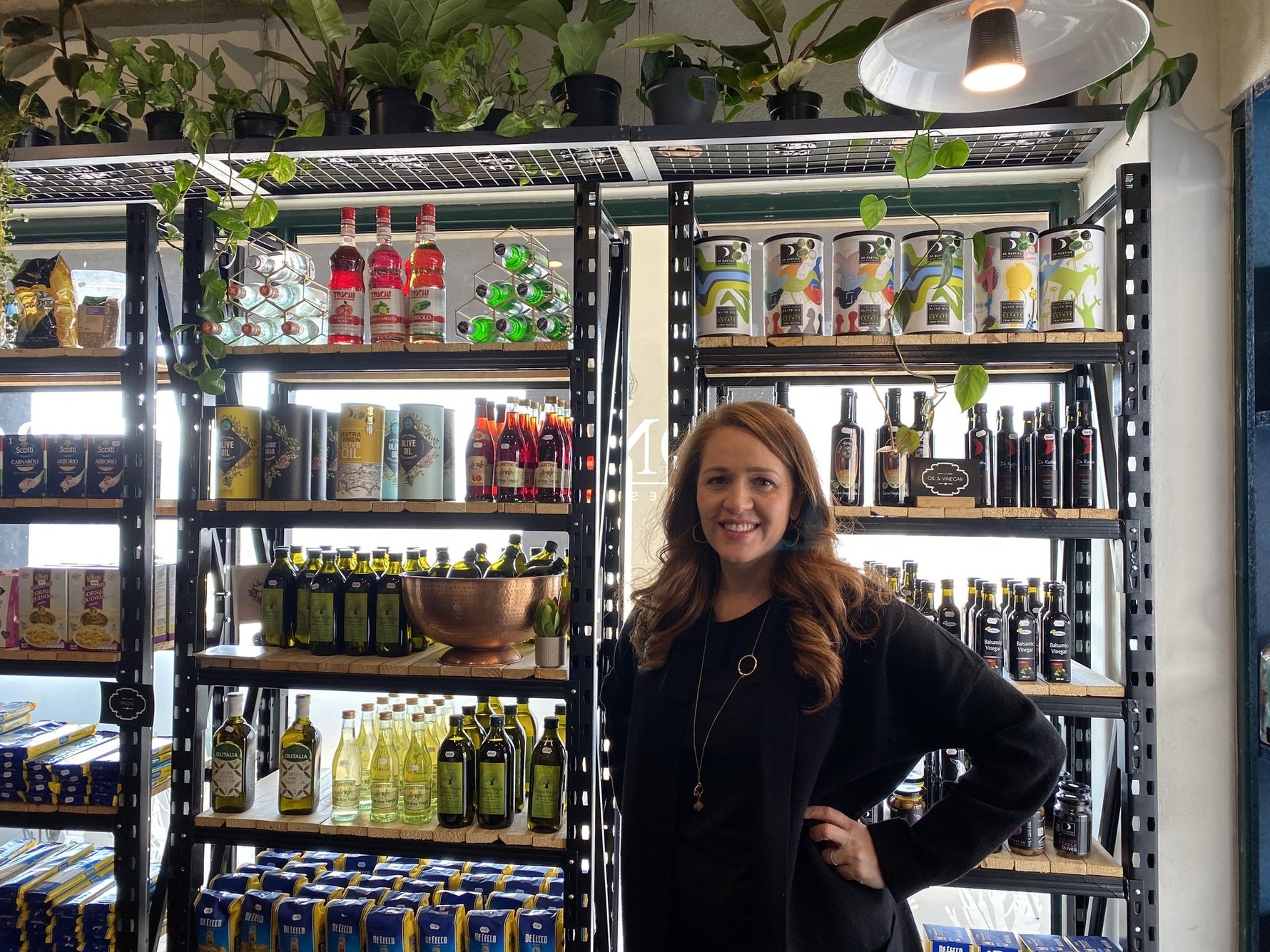 In the wake of a Covid lockdown and many restrictions, Natasha Maciel, the owner of the long-running and much-award Pronto restaurant in Craighall Park, reflected quickly on a need to reinvent the 15-year-old brand, and to infuse it with new energy. Come summer 2020 Pronto's restaurant has survived lockdown and is still a major neighbourhood favourite, and it now also has a  fully stocked deli. Launched after the first month of lockdown, the new deli has meant Pronto was not only able to retain the team of people who helped build the business, but they also created a successful new platform to grow an even wider clientele base and reinforced a newfound sense of community.

Natasha says not only did the new deli help them grow, the changes presented by the crisis also gave her an opportunity to reconnect with Italian food suppliers across Johannesburg, sourcing high-quality items, from award-winning olive oil to pasta, cheeses, freshly baked breads and baked goods from small and specialist suppliers, many of them also women-owned businesses. In addition to excellent deli and bakery products you can also now buy many of Prontos signature pasta sauces, soups and their amazing pizzas frozen to enjoy at home, as well as imported wines, and a super nifty online order and delivery service means you don't even need to leave the house.

PRONTO RESTAURANT DELI & FOOD STORE: You can find Pronto restaurant, deli and food shop at The Colony Shopping Centre, 345 Jan Smuts Ave, Craighall and order from their online shop at prontoitalianrestaurant.co.za/deli-foodstore
And finally - Polly the mobile wedding chapel!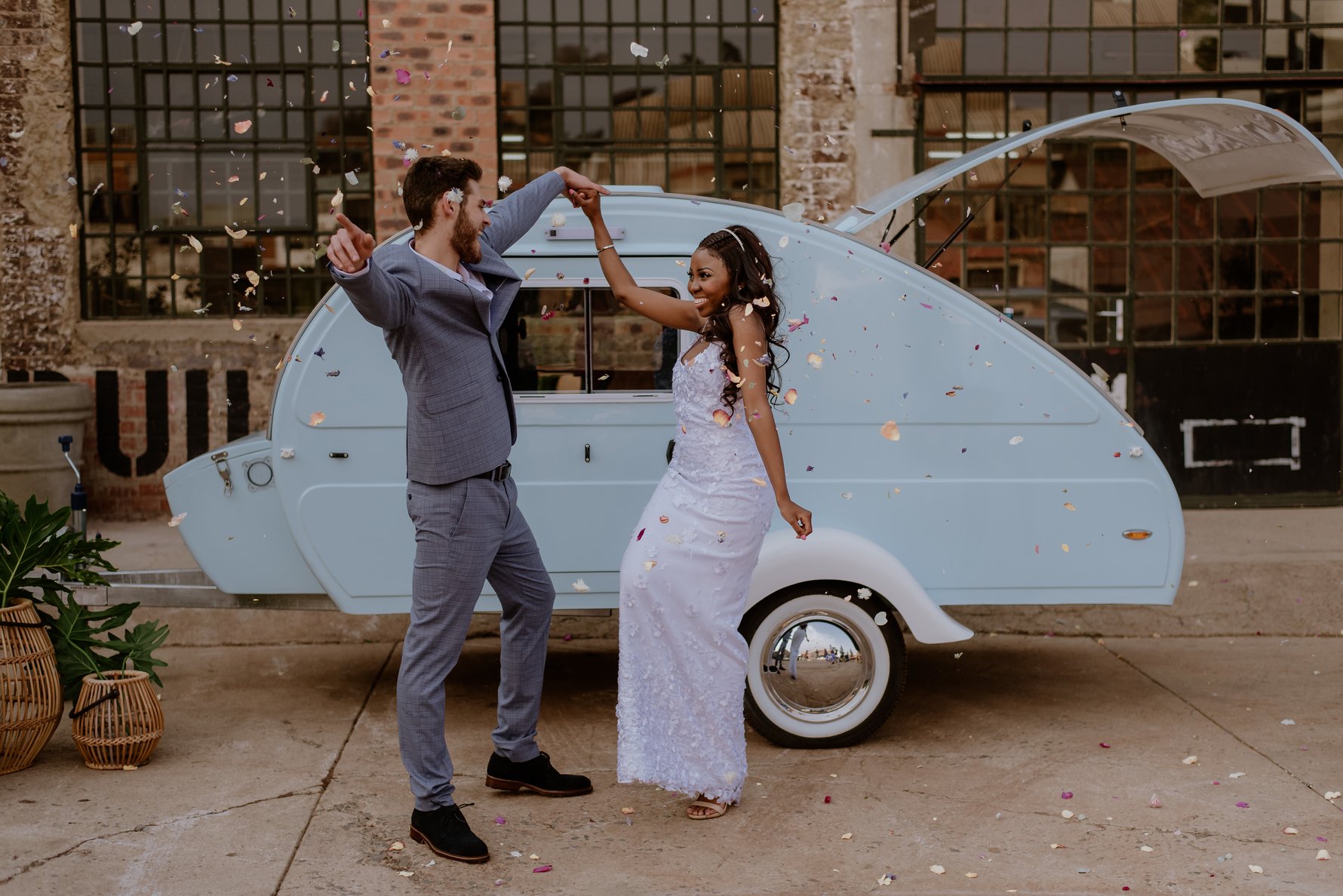 Possibly the cutest new business to find a clever gap in the post-pandemic landscape is We Do Weddings, a new wedding company launched by Joburger Anna Graing as an antidote to 'big wedding' culture. Not every couple has the money and energy to throw at planning a spectacularly arranged big bash, and in these times of social distancing huge wedding parties are gradually going out of fashion anyway.

Anna's business was conceived in the midst of the crisis when her own wedding was forced to drastically downscale. Watching as other disappointed couples cancelled their big wedding plans and decided to elope and host an intimate  'tiny wedding' instead, Anna saw a gap in the market for a one-stop stress-free tiny wedding planning business. 

Enter Polly, Anna's oh-so-cute vintage camper which fulfils the role of ceremony altar, Champagne bar and photo backdrop. All you need to do is pick a date, select a venue from the choice of destinations (which include gardens, farms, vineyards and urban venues such as Victoria Yards), choose some menu items and an aesthetic that fits your personality and they will handle the rest including documentation, marriage officer, music, food and drinks for you and your handful of witnesses. All you need to do is turn up on time and remember to bring your rings! 

WE DO WEDDINGS: Find out more about We Do Wedding at wedoweddings.co.za