Johannesburg is a golfers' paradise with more golf courses in one city than probably anywhere else in the world. Just within a 10km radius of financial hub Central Sandton there are more than 10 courses. Factor in year-round sunshine and highly competitive pricing and it's no wonder this town has a major share of golfing fanatics. Just outside the city in the wider Gauteng region (the province in which Johannesburg is located) you will find plenty of golfing estates with challenging courses and stunning scenery, while the famous Sun City resort complex is just two hours drive away.
GREAT JOBURG GOLF COURSES
COPPERLEAF
Best for: Playing an Ernie Els course. This prestigious course in an upmarket estate near Centurion was designed by Joburg's most successful golfer, Ernie Els.

GLENDOWER
Best for: A true test for even world-class golfers. A long and highly challenging course, this east Johannesburg course is a gorgeous toughie.

HOUGHTON
Best for: Excellent inner-city golfing. Well known for old golf watchers, this is the only inner-city Jack Nicklaus Signature course in the world.

HUDDLE PARK
Best for: Golf novices. One of the city's only public golf clubs, Huddle Park has a mashie (short par three course), that is ideal for beginners.

PARKVIEW
Best for: A soothing escape in the middle of the city. This club has the best 19th-hole drinking vantage point with a patio view that will make you feel as if you're in the greenest place. Just course, trees and sky.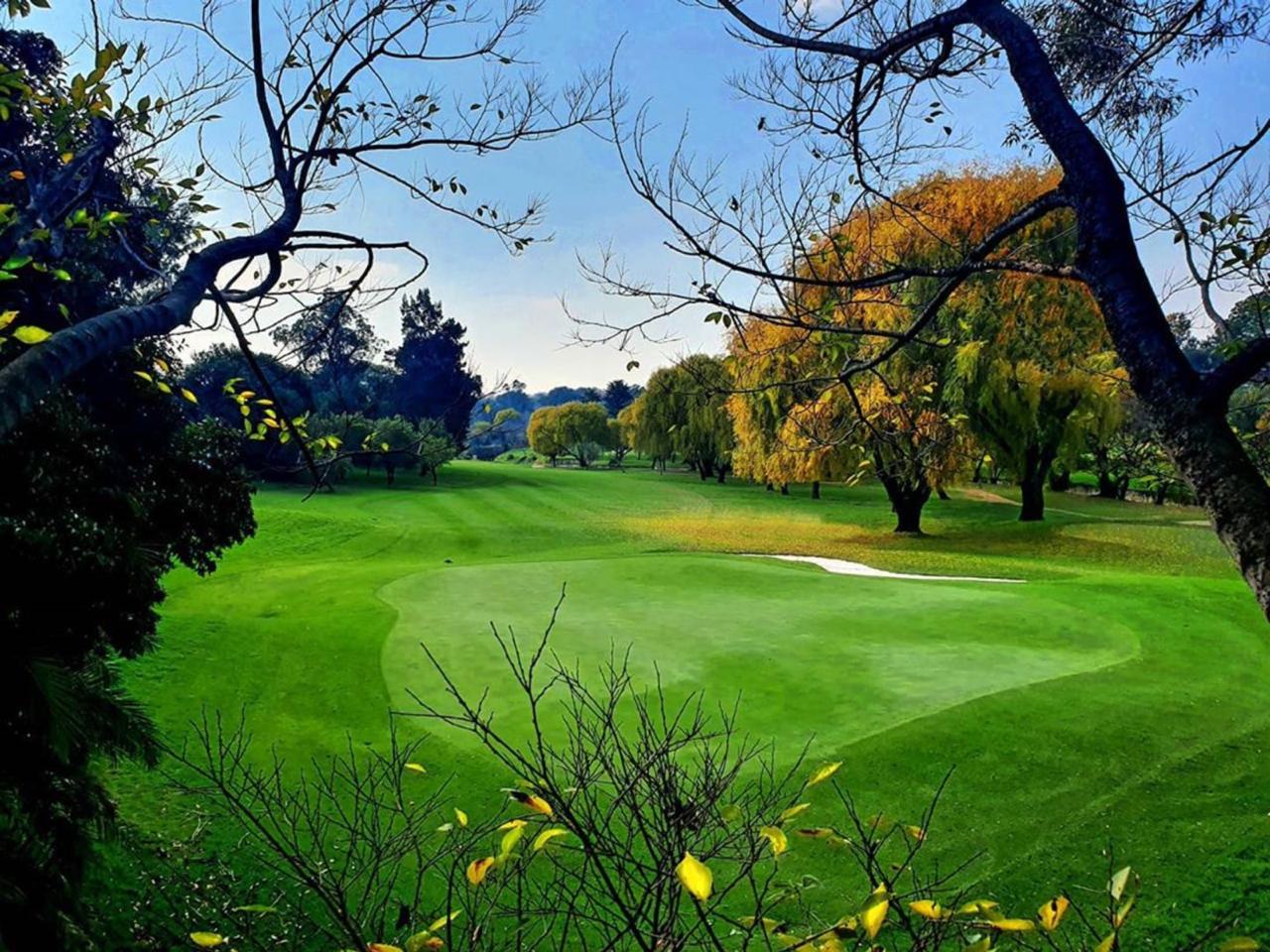 ROYAL JOHANNESBURG AND KENSINGTON
Best for: Pretending to be a pro. Many point to the impressive East Course, which is the home of the Joburg Open, as the best course in Johannesburg,.

SILVERLAKES
Best for: Water, water and more water. A very entertaining course just east of Pretoria with an abundance of watery hazards and some tricky island holes.

WANDERERS
Best for: laidback atmosphere. This historic club next to the famous cricket ground is certainly one of the most welcoming to visitors.
Golf and Covid-19
Under South Africa's coronavirus restrictions golf courses, like all other sport and leisure facilities were closed at the start of the lockdown, although happily for golfers on June 12 the Department for Sports, Arts and Culture announced that golf courses would finally be allowed to reopen again!

In order to reopen to amateur golfers clubs need to have completed the department's Confirmation of Compliance Document and submitted it to GolfRSA. In preparation for the announcement, GolfRSA had already been working to equip all clubs with Risk Mitigation Strategies and training of Compliance Officers to ensure they can get up to the highest possible safety standards as quickly as possible.

Your temperature will be screened when you arrive – if it is high you will be turned away. Your golf bag may also be taken to be sprayed with sanitiser and you will need to wear a mask when you enter the pro shop. There is no age limit on who may play at a course, although as people aged over 60 are more vulnerable to getting seriously ill from Coronavirus some clubs are asking the over 60s to sign indemnity forms if they would like to play.

Golfers are advised to avoid touching stray balls and flagsticks, only use their own scorecards and equipment and maintain social distancing throughout the game (which in golf is pretty easy if we're honest!). Bunkers will need to be smoothed by using your feet as there will be no rakes. Handshakes are also off the menu and golfers are advised to bring their own hand sanitisers so they can clean their hands regularly through the round. Golf carts are allowed but may only have one occupant. Clubhouse facilities such as sit-down restaurants and bars remain closed.

Caddies will be allowed to work and we highly recommend opting to play with one. Feel free to tip generously!

Golf courses are open to all players, although members will be prioritised so bear in mind that if you are not a member you may not get a tee time when you want it or especially soon. Some clubs have also announced that in June and July they will limit tee times only to members to better control numbers and bookings.