There's a reason why hot air ballooning occupies a place on many people's 'bucket lists' of once-in-a-lifetime experiences. Gently floating across the countryside in a balloon is truly the most calm way to experience flying, and something we agree you have to try at least once in your lifetime. 

So when Ford South Africa invited us to get up before sunrise and join them for a ballooning adventure with Bill Harrop's Balloon Safaris in the Magaliesberg.... we knew that setting our alarm for 03:00 was going to be worth it!

Our adventure started bright and early as we were gathered in Sandton to be whisked away in Ford's new Ranger series of vehicles for a journey up to the Magaliesberg, on a mission to catch the sunrise from a balloon ride. Up at the launch site near the village of Hekpoort we met up with South Africa's first Black female Balloon pilot, Semakaleng Remofilwe Mathebula, whose bubbly character played a big part in the experience.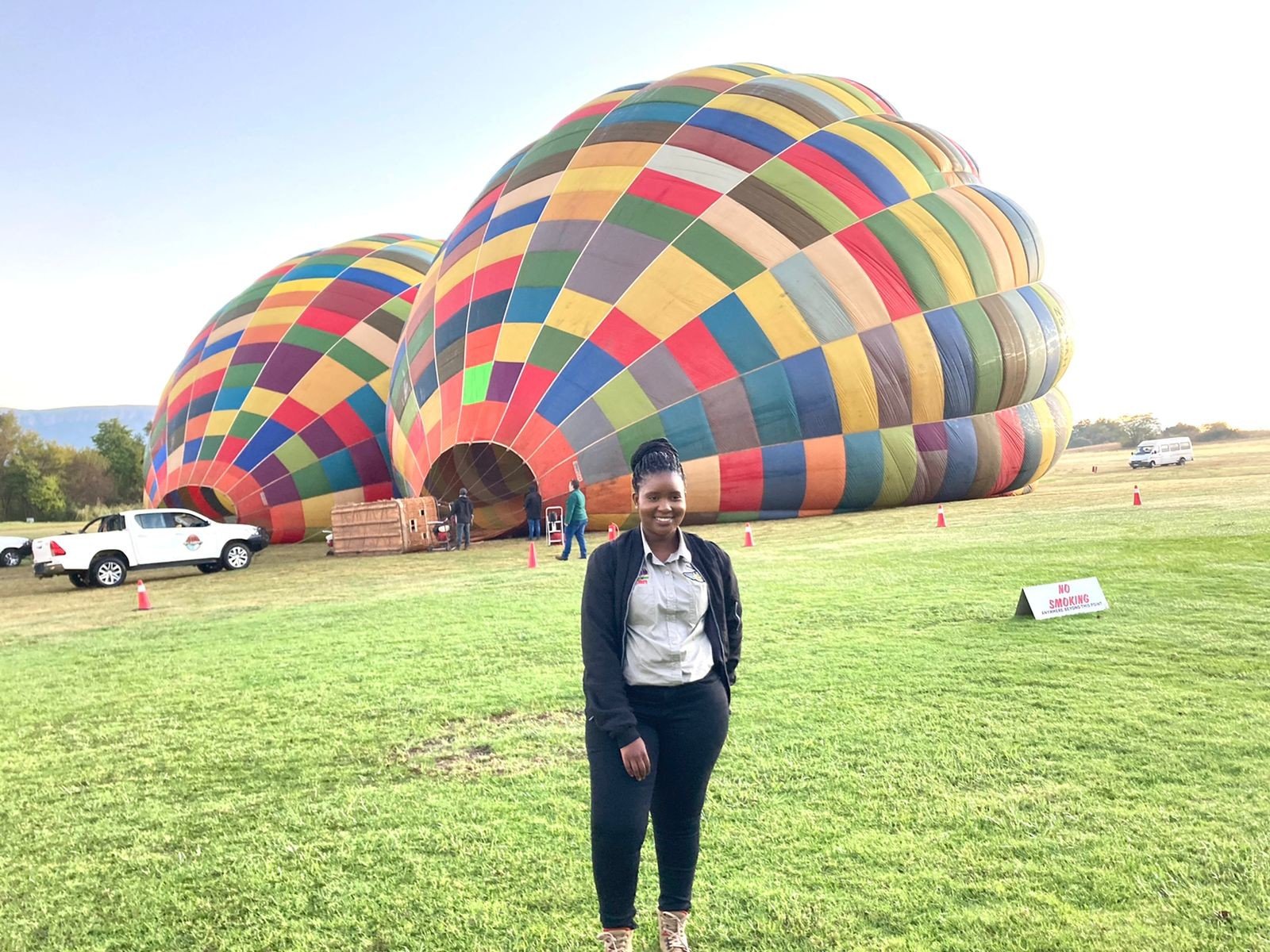 Upon arrival at Bill Harrop's clubhouse, two massive balloons were being fired up. The size of these colourful balloons is truly jaw-dropping. We then received our "boarding pass" and climbed into the large basket for a quick but thorough landing drill with pilot Marc Nuthall. Nuthall is the 2021 winner of the SA national ballooning championship, having notched up more than 1600 hours in the air.

And then it was time for lift-off. The take-off is surprisingly swift, and as you float up you immediately realise there's something very special something about standing in that large basket beneath the balloon, feeling both the sun and the wind on your face while rising ever closer to the clouds.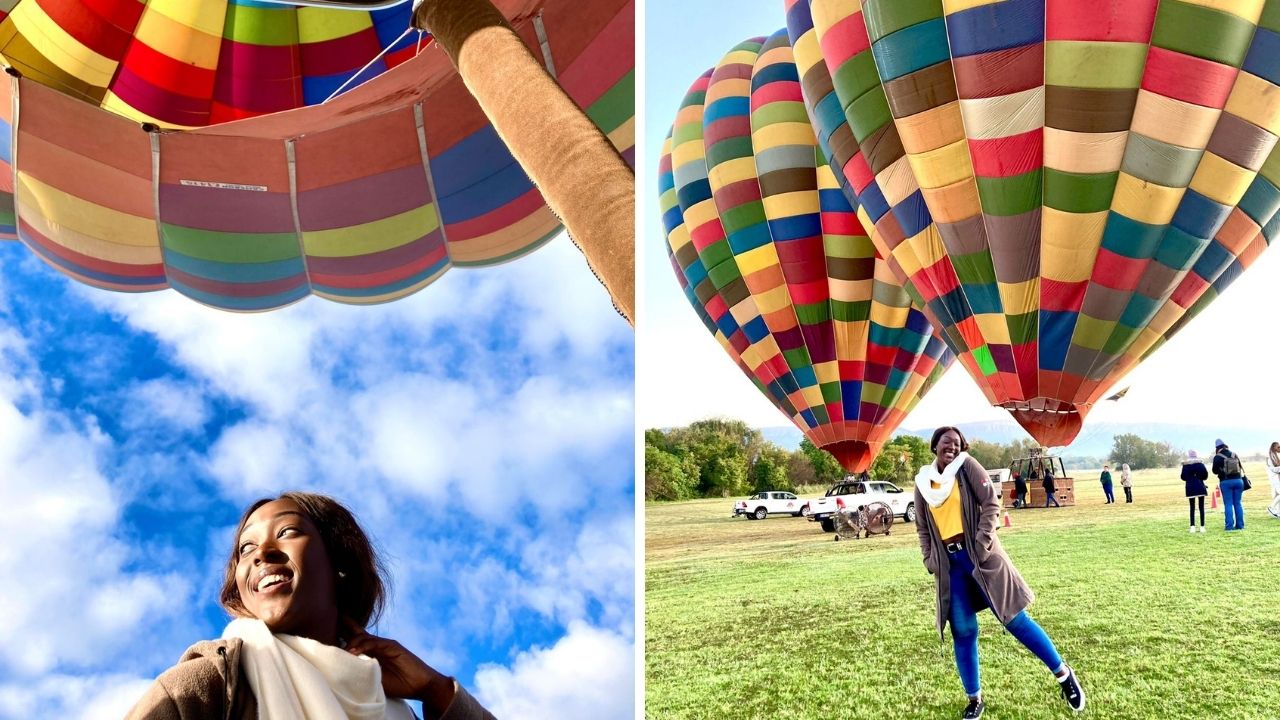 The view from a hot air balloon is unmatched. You are at one with the atmosphere. The morning air is crisp and clear and you get to study life on the ground in great detail. The scenic Magaliesberg mountain range seen from this viewpoint looked breathtaking. Unlike bungee jumping or the Anaconda ride at Gold Reef City Theme Park, ballooning is not about making your adrenaline pump, it's an elegant way of travelling at height, smooth and quite exhilarating. It's an opportunity for quiet and stillness, and to take in the greenery and overall beauty of the earth below. There's something wonderful about sharing such peaceful moments at a gentle pace with just a few birds under the same sky. 

Of course, while up in the sky we also celebrated the achievements of South Africa's first black female Balloon pilot, 27-year-old Semakaleng (Sema) Remofilwe Mathebula. After graduating in International Relations and Politics, Sema discovered her deep love for flying when she joined the Bill Harrop's team as a Marketing Assistant. Encouraged by the team, in 2019 Sema successfully applied to the Department of Sport and Recreation and the Balloon and Airship Federation of South Africa (BAFSA) to become a trainee hot air balloon pilot under The Balloon Training School.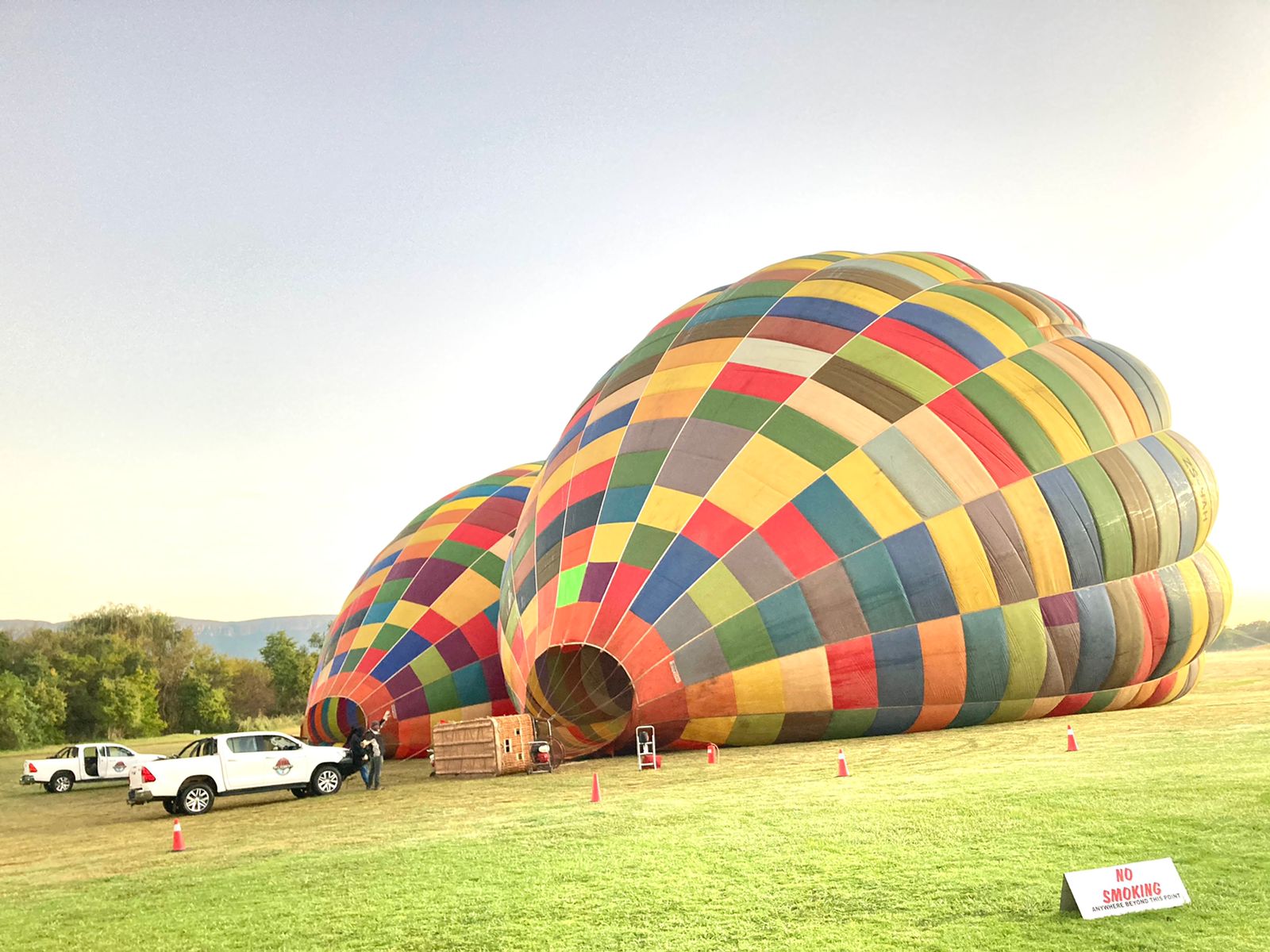 Once up in the sky it's easy to recognise the joy and passion Sema has for flying and we enjoyed hearing about the many unusual and interesting facts about hot air ballooning while up in the sky. Watching young new pilots join the team and flourish is also especially wonderful to see following what was an extraordinarily hard year for the Harrop family. During the 2021 pandemic the company's founder Bill and his with Mary sadly both passed away. Without a doubt they would be proud to see how their passion for hot air ballooning is being passed on to a new generation.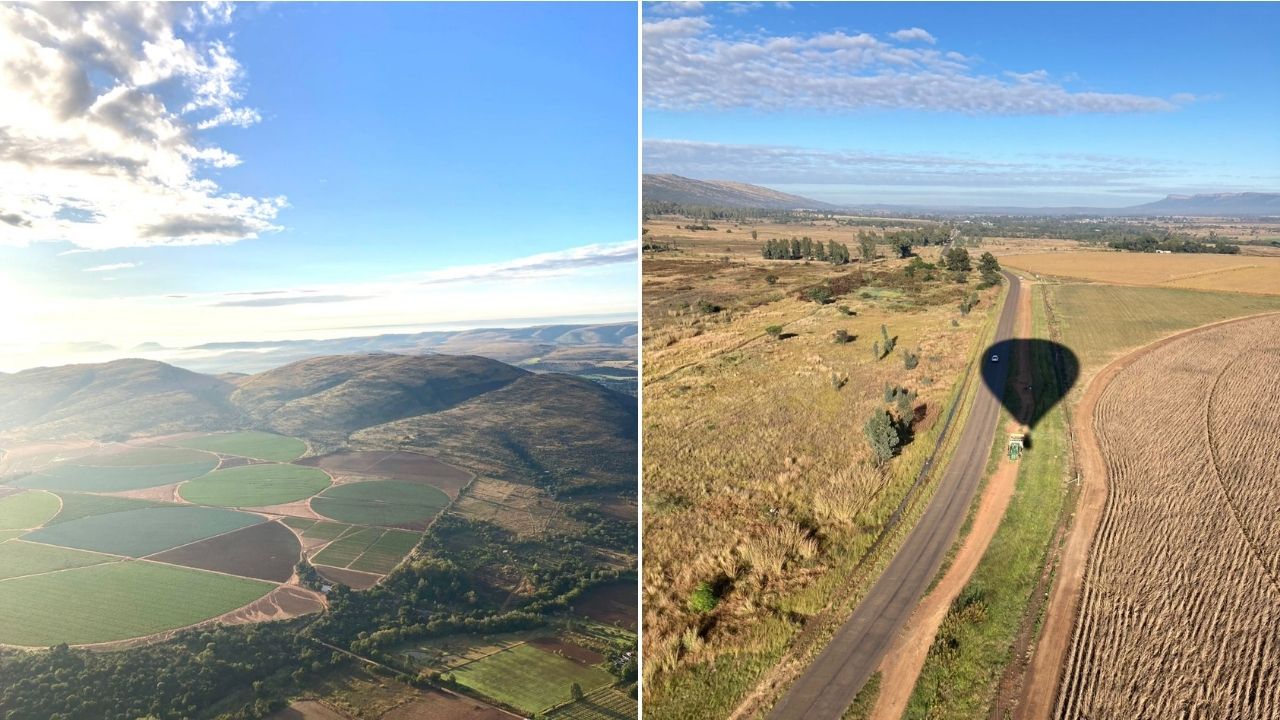 Back on terra firma, we enjoyed a hearty breakfast and a glass of bubbly to toast our successful first flight. The Ford Ranger team had brought along an all-woman gang for the experience and following the balloon ride we took Ford's new 4x4s for a test drive. You don't need a 4x4 to reach the ballooning site, although Ford Rangers are definitely fun behind the wheel.

Many people might think of ballooning as the ultimate romantic adventure. A place to propose to the love of your life, or celebrate an anniversary. We found that this is also a great experience to share with a group of friends. In fact, even if I was up there solo, I'd take another trip in a heartbeat!
NEED TO KNOW
Packages for hot air balloon rides with Bill Harrop's Balloon Safaris start from R2,695 depending on flight times, group size and added extras such as drinks. We enjoyed the Magalies River Valley Scenic Ride which lasts one hour and costs from R2695 to R2990 per person. On arrival you are greeted with tea, coffee and muffins. And on your return, you get to enjoy a Champagne breakfast. Make sure to bring your camera with you and we advise layering up your warm clothing. The morning starts off chilly, but as the sun rises it does get warmer. Flight times are scheduled just before sunrise and its about a 50km drive from Johannesburg. Make sure to be on time. You don't want to miss this. Bear in mind that balloon rides are of course weather dependent.

Find out more and book at balloon.co.za.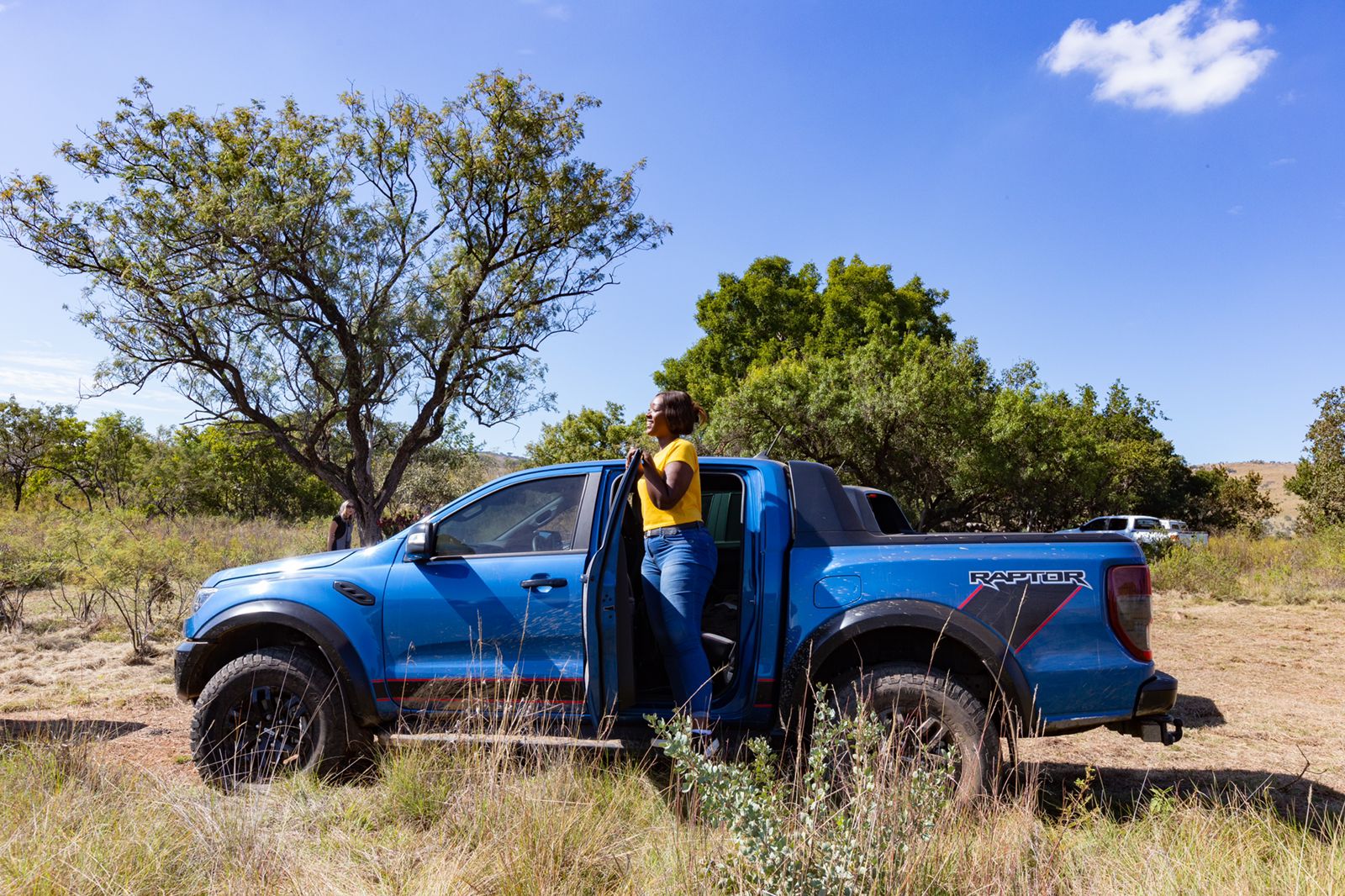 Thank you to Ford South Africa for hosting us.