If you aren't in the know you've probably driven past Illovo Muse on Oxford Road countless times, without realising that this unassuming strip is home to The Hanging Gardens of Babylon – a nightspot that is the heart of Joburg's suburban gay nightlife scene. Babylon is one of the longest-running gay clubs in Joburg, a fun, over the top and gaudy amusement space with neon lights, plenty of shooters and of course as the name suggests, hanging greenery. 

At Babylon, just be yourself. Whether you're coming to dance, find your next fling, or witness Joburg's best drag shows, Babylon has the right weekend mood to suit anyone looking for a wild night out. Although primarily a LGBTQI+ party landscape, it's inclusive and this makes it a popular venue for many occasions – from suburban couples keen on dancing, to youngsters in packs, for birthdays and bachelorette parties.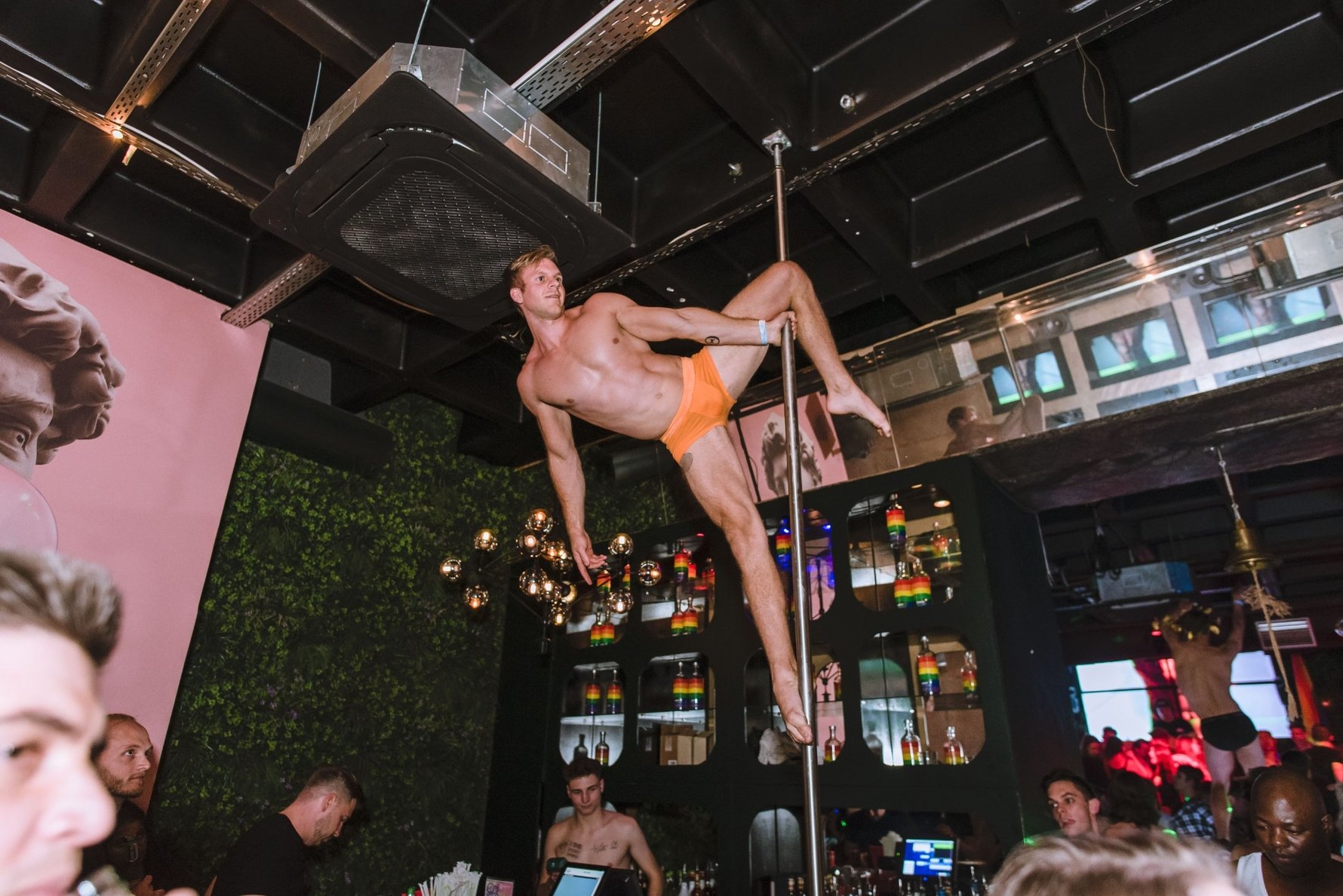 Babylon has a mix of spaces so you can chat with friends at the front bar or let it all hang out on the dance floor at the back. Erotic videos gets lots of play across Babylon's many TV screens and look out for the bartenders who multitask and perform eye-popping body-bending feats. 

The club brings in popular DJs, blasting classic hits from Cher to the latest EDM tracks and the crowd size can vary depending on the evening. The most recent Saturday on which we visited had a moderate-sized crowd, and we had enough space to dance comfortably.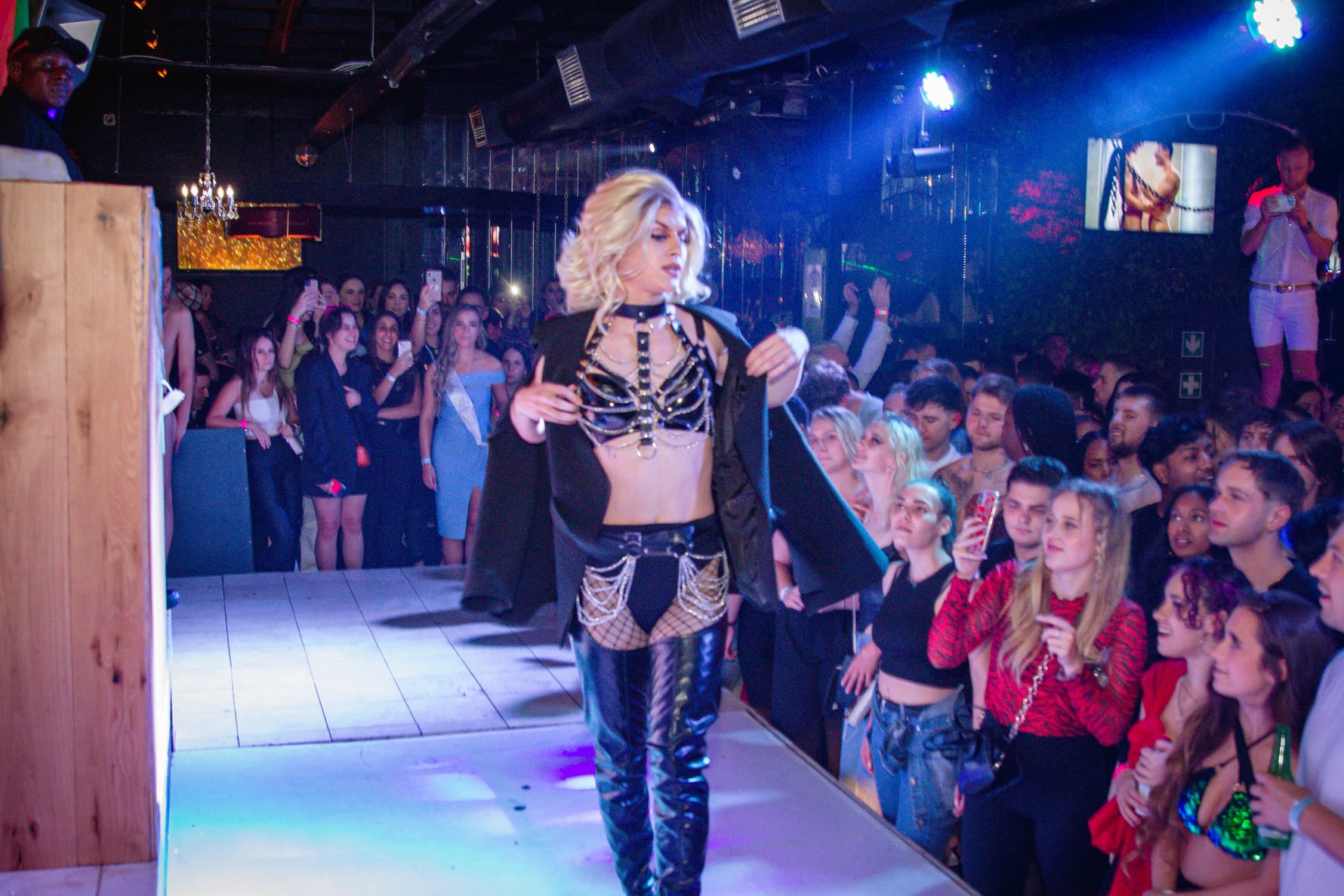 There is usually a quick-moving line to enter the club. However, bypass the queue altogether by getting VIP access. Book one of the tables online for between R1200 and R2600 for a special occasion. Babylon's smaller booths accommodate six people whereas the medium and large booths accommodate 16 and 20 people.

On Saturdays at 11pm you can witness Joburg's greatest drag show, hosted by the supremely talented Adam. Here you'll be brought into the dazzling world of Joburg Drag as Adam and co strut across the stage with enthusiastic music pumping in the background. Always a highlight of a Babylon night out. Look out for themed nights on the programme. 

*We sent our review TheScribsandNibs to check out Babylon.