UJ Art Gallery presents Bodyland – A Site for Contemplation, a thrilling new exhibition curated by Anelisa Mangcu that is the result of an artist residency in the Eastern Cape led by Athi-Patra Ruga. The exhibition features the work of eight young artists from the region who joined Ruga for a 14-day residency in the beautiful Tyhume Valley in the heart of the rural Eastern Cape, followed by a one-year mentorship programme led by Ruga.

The artists were invited to engage with the topics of history and natural resources and the politics of the body and land. The location for the residency itself is particularly inspiring, a spectacular corner of the country that also has a rich history. 

The Tyhume Valley was centre stage for the Frontier Wars and Ciskei control. The valley is also home to the University of Fort Hare where many of southern Africa's struggle and revolution leaders were educated, and to the Lovedale Press, a 200-year-old printing press and publisher that has been long dedicated to recording the stories of the region's isiXhosa writers and journalists.

Athi-Patra Ruga describes Bodyland as "a play on humanity's need for geographical markers (e.g: XhosaLand, Scotland, Switzerland et al). These are markers that suggest imposed grouping and soulful belonging in relation to the land – its history and ecological wants. It offers the artist, upon establishing [or rejecting] this relationship with the land and to embody this knowledge through artmaking. The body becomes the site [or even sight] for much contemplation."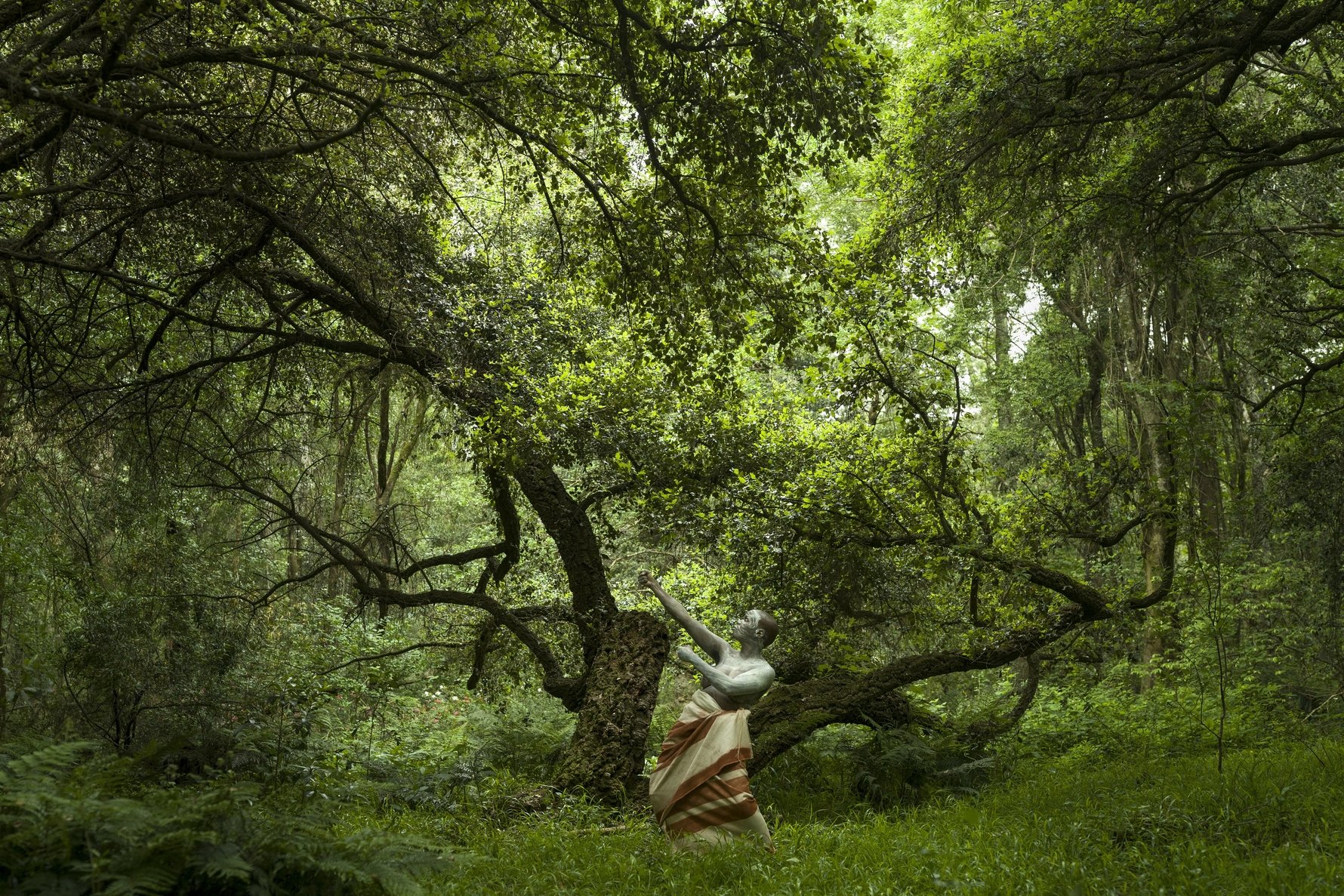 All of this rich confluence of history, tradition, politics, nature and heritage comes together in the showcase of new works that resulted from the residency. Bodyland is an exciting and youthful exhibition that explores themes ranging from spirituality to sexuality, nature and the afterlife.

The artists 

Baz Bailey's dreamlike self-portraits in 'Isilimela: Planting of a New Man' explore and document a transgender Xhosa man's birthright to uLwaluko (an ancient initiation rite of passage from boyhood to manhood). In 'Izithunywa zendalo (messengers of nature)' Sisonke Papu explores the energetic properties of colour, shape, and sound and the relation of the elements to our physical and spiritual relationship with planet earth.

Yonela Makoba's installation 'itea liyeza' explores the practice of collective remembrance taking inspiration from the traditional Xhosa 'iTea' ritual performed to remember a matriarch; while Wezile Harmans' video and installation 'Umdiyadiya' series reflects on the memories and experiences of both rough and soft home spaces, sharing how there can be love in a space you might consider "broken".

In 'IXhanti LakwaNtu: The Negotiation of iXhanti as a Symbol of Home', Fundiswa Douw, an architecture graduate, takes inspiration from traditional attire as a form of cultural expression and resistance, finding ways to transplant worn material culture into new technologies, media and physical structures.