Every month we bring you our round-up of the latest updates to the local dining scene. From new restaurant openings to cool pop-ups, our #FreshlyPlated news round-up is a must-read to help you stay ahead of the crowd.

Here's this month's dose of the latest local restaurant news (catch up on the February edition of #FreshlyPlated here). In a setting that is truly one of the most exquisite heritage spaces in the city, an Edwardian-era arcade just off Gandhi Square, at Thunder Walker you get to enjoy inventive international cuisine that is influenced by Joburg's unique immigrant history. Specially designed for this Covid age, Thunder Walker now offers the opportunity to have the place to yourself by booking a unique 'One Table Dinner'. There are five private dining spaces available for this, ranging from a romantic table for two to a long table accommodating up to 30 people. Find out more here and email gerald@joburgplaces.com or Whatsapp +27 82 894 5216 to make a booking.
Restaurant Mosaic to sell off its incredible wine cellar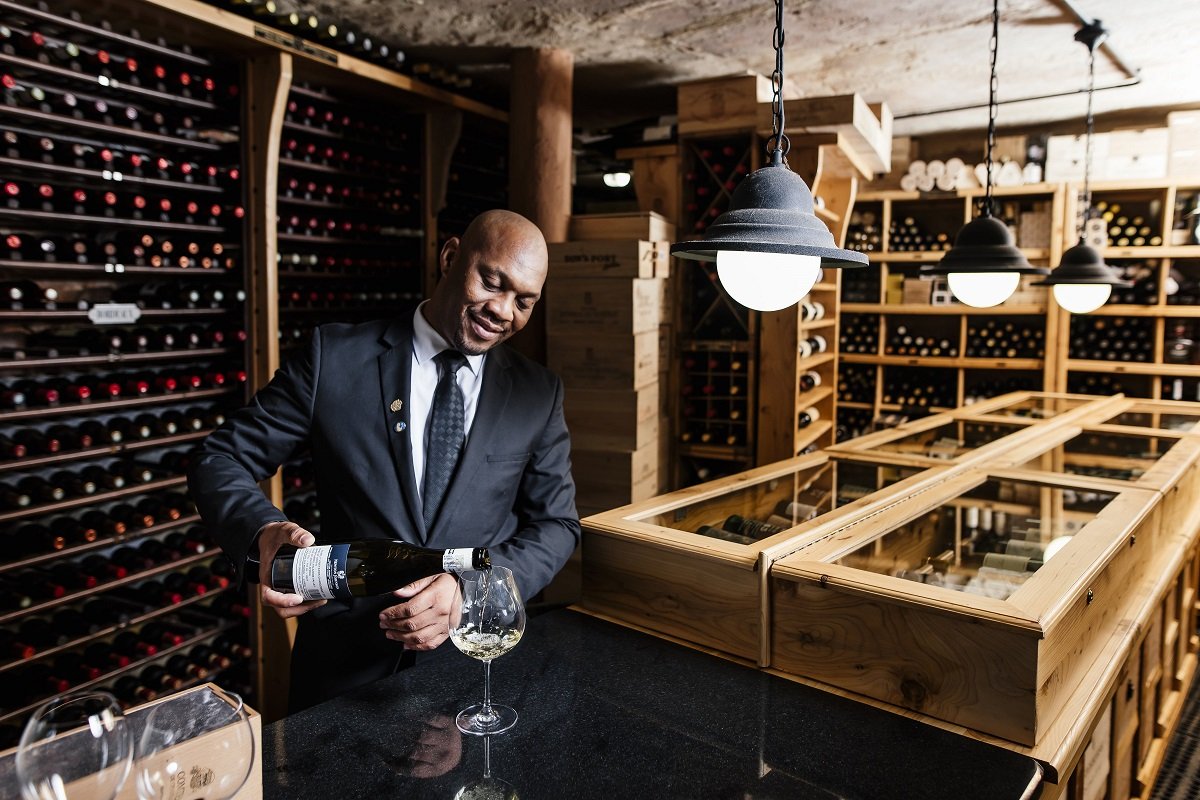 Restaurant Mosaic at The Orient Hotel, one of Gauteng's most acclaimed fine dining restaurants, closes its doors for the last time at the end of March, 2021. Led by multi-award-winning chef Chantel Dartnall, the restaurant is as famous for its stellar cuisine as for its outstanding wine cellar which contains 85,000 bottles of wine from 5,500 labels. From March 29 the contents of the wine cellar will slowly be released for sale to the public over a period of three to five years. Award winning Mosaic sommelier Moses Magwaza (pictured above) will stay on to manage the sale of the cellar, with wines becoming available at different intervals as themed and curated sales via mailing lists, the Mosaic website and auctions. To keep up to speed with the latest Mosaic wine sales, sign up to the mailing list by emailing mosaic@greatdomaines.co.za.
New on the block
We've always got our eye out for new venues opening in Joburg's most popular neighbourhoods. New openings that have caught our attention this month include a Parktown North branch of Bowl'd restaurant (taking over what was once Workshop 55), a new speakeasy-style cocktail lounge Cin Cin at 55 Van Buuren Road in Bedfordview and the latest new venue to try its luck on 7th Street in Melville, Blend-It Cafe, which has taken over the space at the top of the street that was briefly the Venice Cafe & Bar, and before that Ba Pita Melville.

Last in, we've also heard that Xavier, an art gallery/ coffee shop/ cocktail spot and restaurant by the co-founder of Bertrand in Maboneng is set to open on March 27 on 303 Fox Street.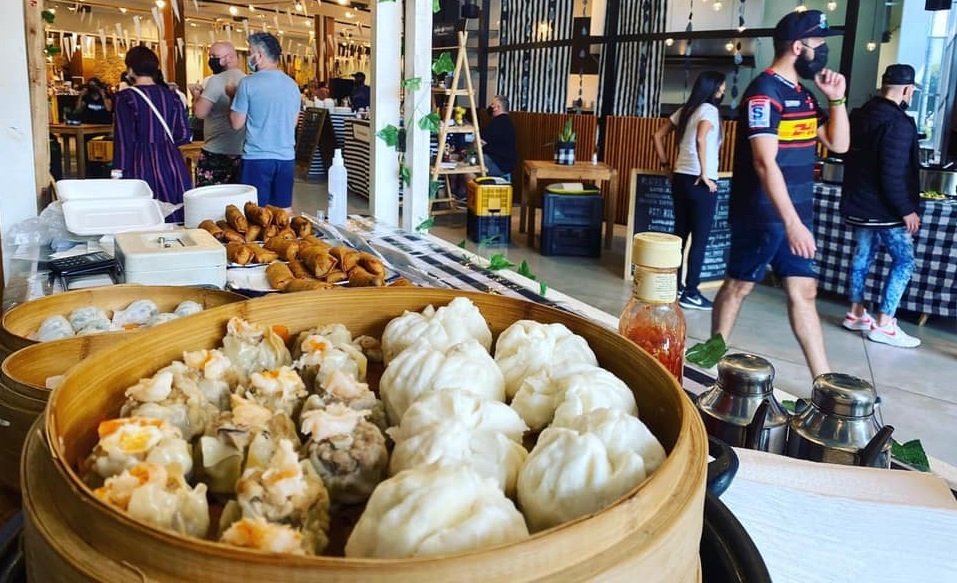 Market on Main brings some urban flavour and fab local brands to the northern suburbs in April with another edition of their pop-up market series at Design Quarter in Fourways. The market series is timed to coincide with the Human Rights Day, Easter and Freedom Day public holidays. In addition to lots of great gifts, decor, design and fashion vendors this is also a great place to drop by for lunch with an array of tasty food and drinks stalls. Market on Main at Design Quarter pops up April 2-5 and on April 24, 25 and 27. 
tashas updates its signature Classic Menu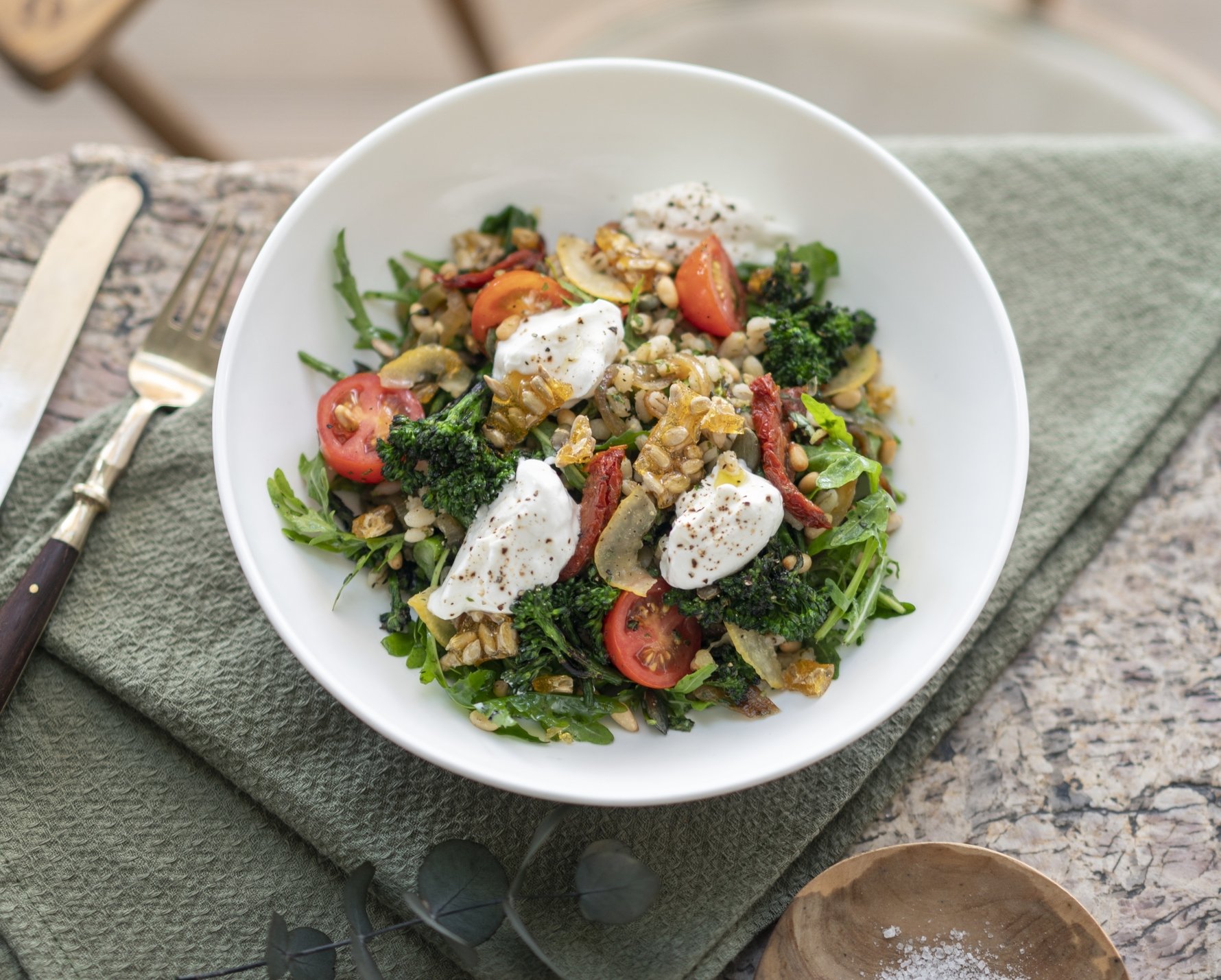 Natasha Sideris's tashas chain of bistros has been a Joburg favourite for 16 years, and there are now 21 branches of tashas across South Africa and in Dubai. In 2021 six new dishes have been added to the tashas Classic Menu which can be found at every branch. Natasha explains that the new dishes, all plant-based, reflect "a continuing shift to healthier eating, vegan options or a flexitarian approach to vegetarianism –the option to add in protein,". They include a barley and broccoli salad, butternut zucchini rosti and a 'Sicilian panini' which comes with sauteed mushrooms, roasted cherry tomatoes, olive tapenade, capers, basil and mozzarella. It's big news because tasha's is the pioneer of great salad menus in Joburg. 
The Hussar Grill extends its Seasonal Lunch and Date Night offers
Since the start of 2021, The Hussar Grill restaurants have been running some of the best value lunch and dinner deals around. The seasonal specials were due to finish by the end of March, but have now been extended through April.

Available Monday to Saturday lunchtimes the Seasonal Lunch special offers a two-course lunch (starter and main course) for just R130, or one course (main and side) for only R95. Meanwhile the Date Night Tuesdays offer runs every Tuesday evening and costs R350 per couple and includes a starter, main, signature chocolate vodka maritinis and a complimentary bottle of The Hussar Grill 50th Red wine.