This is one of those places that's been around for some time, but we hadn't gotten around to reviewing. Glenda Lederle, owner and chef at the delightful Glenda's in Hyde Square, is renowned as a patissier and for her delicious seasonal café-style food. Before launching Glenda's in Hyde Park in 2016, she ran The Patisserie in Illovo's Post Office Centre for some ten years, a venue famed for having the prettiest bakes in the neighbourhood.

After selling The Patisserie in 2013 Glenda left to work and travel overseas training at some of the most renowned restaurants including London's world-famous bistro River Café, bringing back new skills and an added fine touch which are at the fore of her beautiful neighbourhood café Glenda's.

This pretty space attracts a loyal following of local Hyde Park high society bosses and belles. Glenda and her husband are ever-present greeting guests and making sure everything is just so, and on every table you'll find daily fresh flowers, often picked from Glenda's garden, daintily arranged by Glenda herself before the doors open.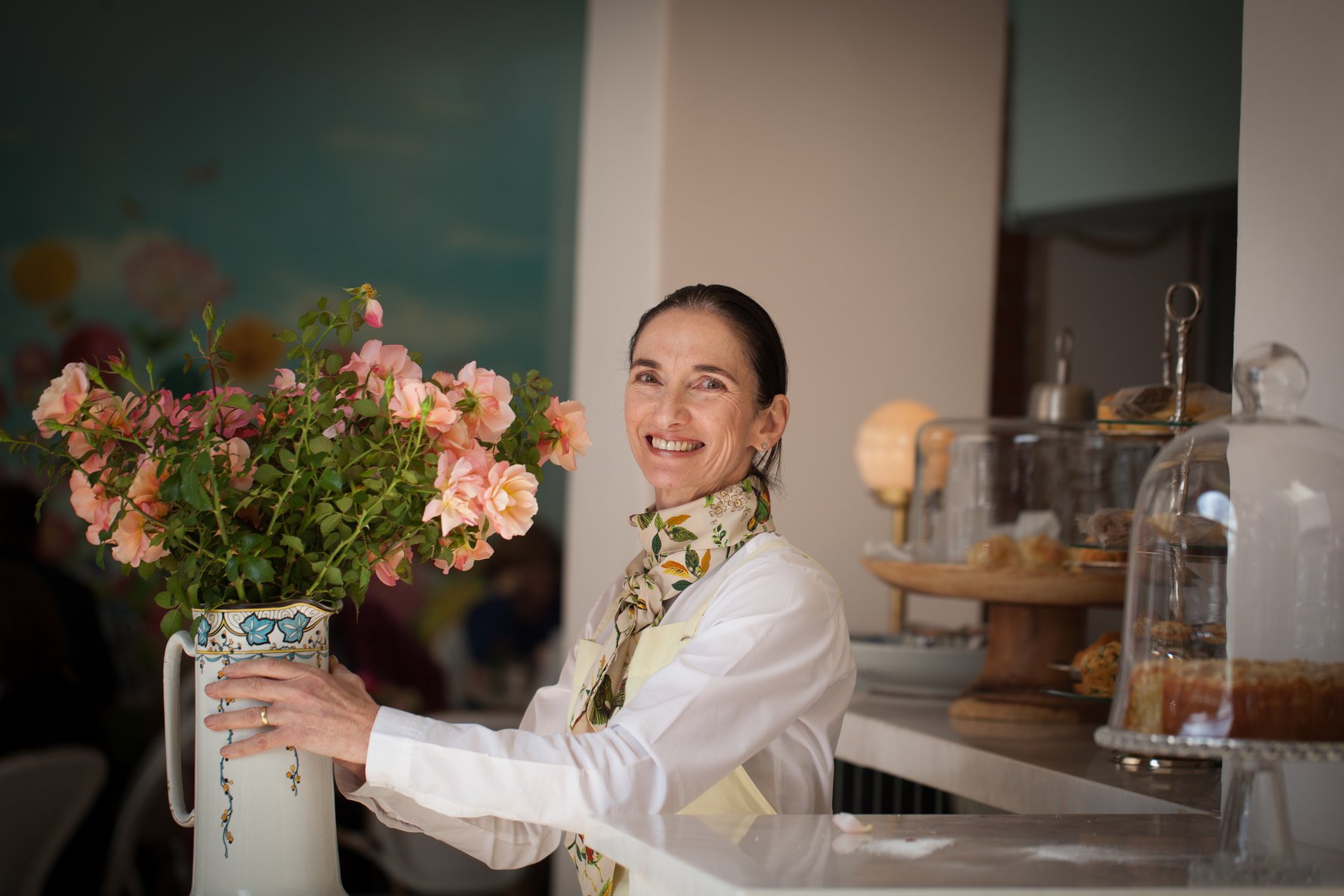 The Lederle's are hands-on in the cafe and make an effort to get to know all their regular customers, who during the great lockdown of 2020, have steadily become like family. In the early lockdown the pair even began making personalised home deliveries to elderly regulars but were forced to stay safe at home. This friendly and caring approach, which is shared by the waitstaff too, creates an especially warm ambience.

The menu features some of Glenda's most iconic dishes from The Patisserie, such as her famous fish cakes, and what is quite possibly one of the most perfect melanzane we have tried, as well as French-bistro inspired classics like steak frites and beef tartare. The chicken pie is another staple that has been perfected by Glenda over the years with just the right balance of gravy, pastry and tender chicken that is both rich, but never overpowering.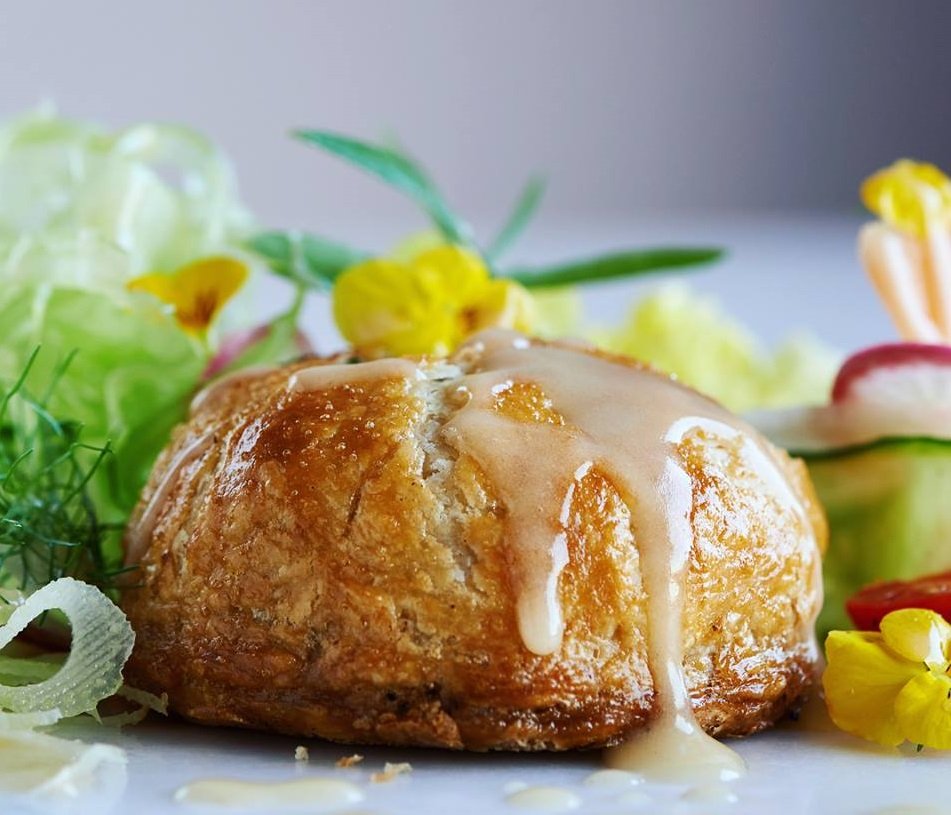 Every day sees a selection of new specials on the board, based on what's in season and whatever else might take Glenda's fancy. Being an accomplished patissier, pastry of course features with usually one daily special tart on offer. If you come for Sunday lunch don't even think twice about ordering the roast Sunday lunch, even if it just to carb-load on the flawless roast potatoes.

We also highly recommend making space for dessert or picking up something from the gorgeous patisserie counter to take home. Glenda's choux pastry is second to none and once you have tried one of her profiteroles you'll find yourself successively tempted back to buy more.

Always popular with the ladies who lunch and the early morning breakfast crowd, as a result of 2020's new living habits Glenda's has also become popular with the business breakfast crowd (who with prior booking can be accommodated at one of the more discreet and secluded long tables), as well as with the after-school crowd of parents and their kids who come for a breather after another day of online school.

Friday afternoons are now also a prime time with many home office workers clocking off early to come and enjoy a drink on the terrace which spreads out from the cafe and into a new tree-shaded courtyard area out front. 

The perfect blend of friendly staff, a bubbly local crowd and Glenda's deft and gentle hand for finely balancing flavours and textures, this pretty cafe has achieved the kind of high quality consistency that would be the envy of any restaurant. 

* We were invited to Glenda's by the owners. Our views are independent. We really liked it and have been back since :).