The design style at Lisa Jaffe's Guillotine is all about sensual fitted forms, luxurious fabrics, with an emphasis on the architecture of each clothing item and an approach to sustainable business practices that values local artisans by collaborating with small teams and individuals. Tailoring and structure are what gives this label a cutting edge.

Guillotine's luxurious ready-to-wear collections come in limited editions and are designed to be cross-seasonal and multi-purpose with the intention that you can curate a long-lasting capsule wardrobe around a few beautiful essential items. The Guillotine boutique at 44 Stanley stocks their full collection (also available online) as well as exclusive in-store-only items.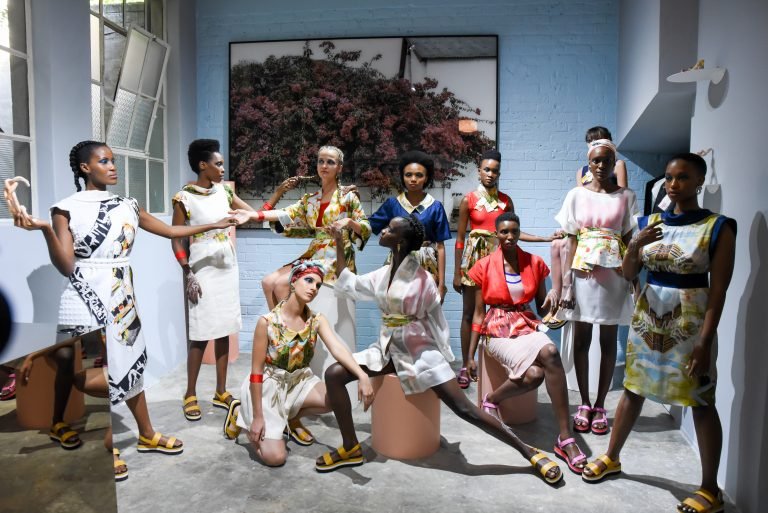 At the 44 Stanley boutique you can also find a finely curated collection of items from other local woman-led brands.

Among the accompanying labels to shop at this elegant boutique are Cape Town accessories and jewellery brand Pichulik. The creation of Katherine-Mary Pichulik, the label's bold statement neckpieces, bracelets and earrings are made from coloured ropes and metal or jewelled fittings that can include found materials such as fossilised pieces from Niger, West African brass, Ghanaian agate and recycled glass from Ethiopia. You can also find the Latitudes x L'Mad range of luxurious limited-edition silk 'art scarves' made in collaboration with local contemporary artists and Carla Pinto and Zydia Botes' beautiful knitwear label Romaria.