Eugene Ulman is a filmmaker, writer, producer and photographer who is currently based in Johannesburg (when he isn't travelling for one of his many projects). He was born in Russia and grew up in Australia and has been working on the African continent, documenting African cities and urban culture for the past two decades.

His latest project is the sprawling feature documentary Positive Anomaly, which chronicles Joburg's people, places and buildings. It is an incredibly ambitious work and one that we can't wait to see. The work is still in progress. Telling the story of a city like Johannesburg, with its diversity and multi-layered complexity, is a mammoth task, but you can expect to see both familiar and many unfamiliar stories which together sketch Johannesburg's present moment, conveying the energy and spirit of this African metropolis.

We chatted to Eugene about his ties to Joburg, what made him start the project here, and how the city has changed since he started the project – before the dramatic Covid era that reshaped just about everything in a period of of two years. A new story has been unfolding every day.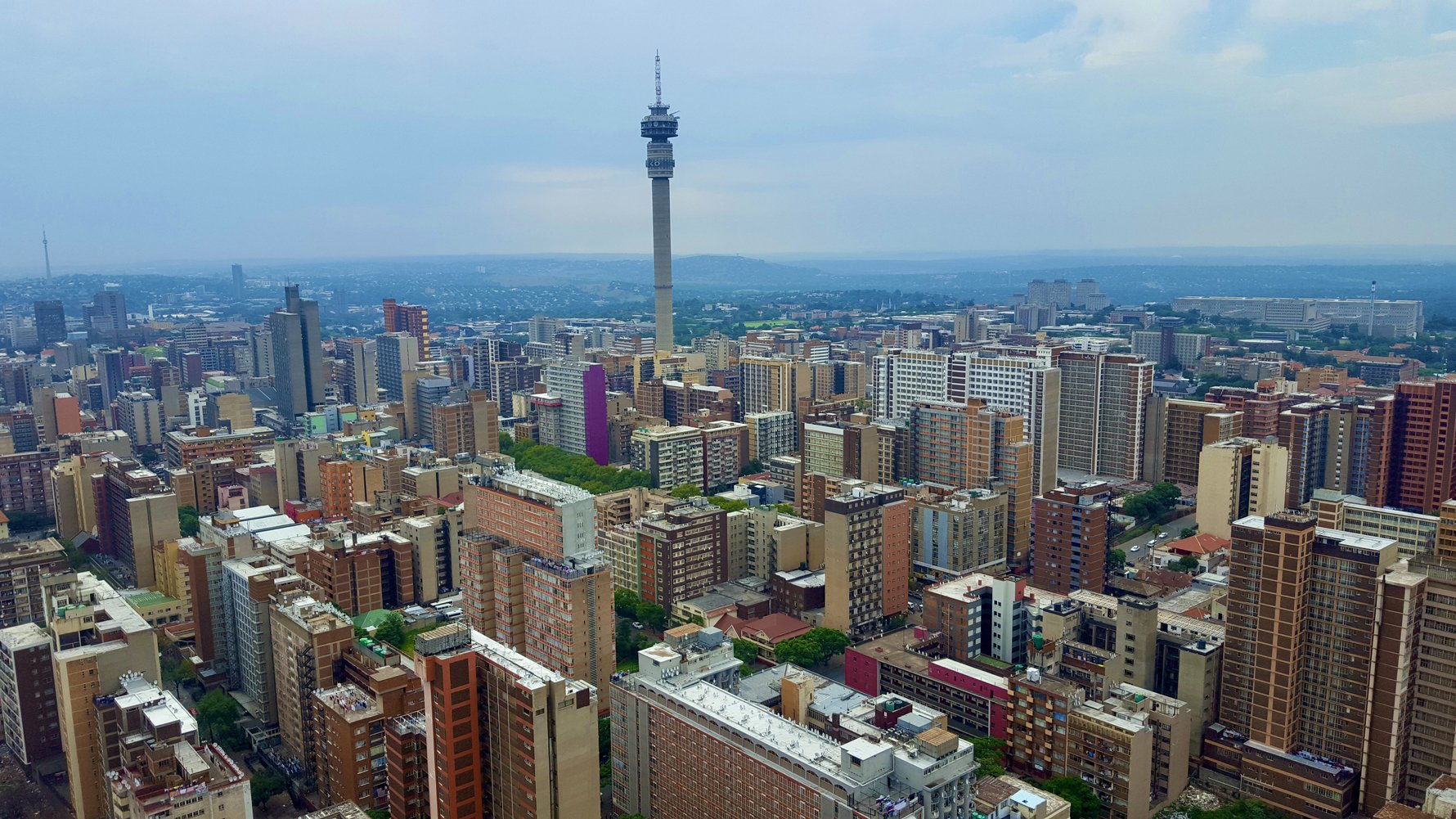 What brought you to Joburg?
When I was a teenager growing up in Australia I became fascinated by South Africa, especially Johannesburg. The music, the literature, the history, the politics... However it took me a long time to actually get here. After several years of living and working in other African countries, I eventually had the opportunity to visit Joburg to experience the city, network and chase opportunities.

What makes you stay here?
Johannesburg is the most cutting edge creative city that I know of anywhere in the world. When I am away from here, I feel like I am missing out on something every day. I feel that I have joined a community here and have the opportunity to collaborate with exceptional people. I love the openness and friendliness of Joburg: people actively seek out kindred spirits to create an authentic sense of belonging. It is a city that does not expect you to conform to rigid cultural norms. You can be accepted without changing who you are.
 
"I love the openness and friendliness of Joburg: people actively seek out kindred spirits to create an authentic sense of belonging."

Why do you think Joburg is worthy of a feature documentary?
Johannesburg is possibly the world's most unlikely and misunderstood megacity. It's built on top of the biggest heavy metal deposit on the planet (the geological "positive anomaly" that gives the film its title) – an environment where logically, humans should not even settle. This city was not designed to work for all its people – in fact it was designed to segregate and repress, it was designed and developed by psychopaths obsessed with this. It's a city no one ever loved: for a long time it was just seen as a place to exploit, take the money and run. It's a misunderstood city that many people still fear, a city of accumulated trauma and grotesque inequality. It's a city of extreme contradictions, where you stare this planet's merciless contradictions straight in the eye, and emerge invigorated.
"What makes someone a Joburger? It's not just the hustle and chasing money that everyone talks about. On some level we're all here because we want to make history."

Where does the story start for you?
Chronologically it starts about two billion years ago, with a massive 10km asteroid hitting south of what is now Johannesburg and triggering a chain of events that eventually brought us to what the city is today. Spatially, the story starts around 6km underground, beneath the 4km-deep deposits of gold and other elements that are currently being mined.

What is the most striking memory you have from your time in Joburg?
The day I first arrived and caught a minibus taxi into the city centre. I remember it seemed like everyone was running rather than walking. I had experienced fast-paced cities before – New York, Moscow, Abidjan... but this was on another level. Keeping up with the crowd was a challenge – I kept wanting to stop and look around, but it was impossible. Of course since then I have found the peaceful side of Johannesburg as well, but that first day has stayed in my mind.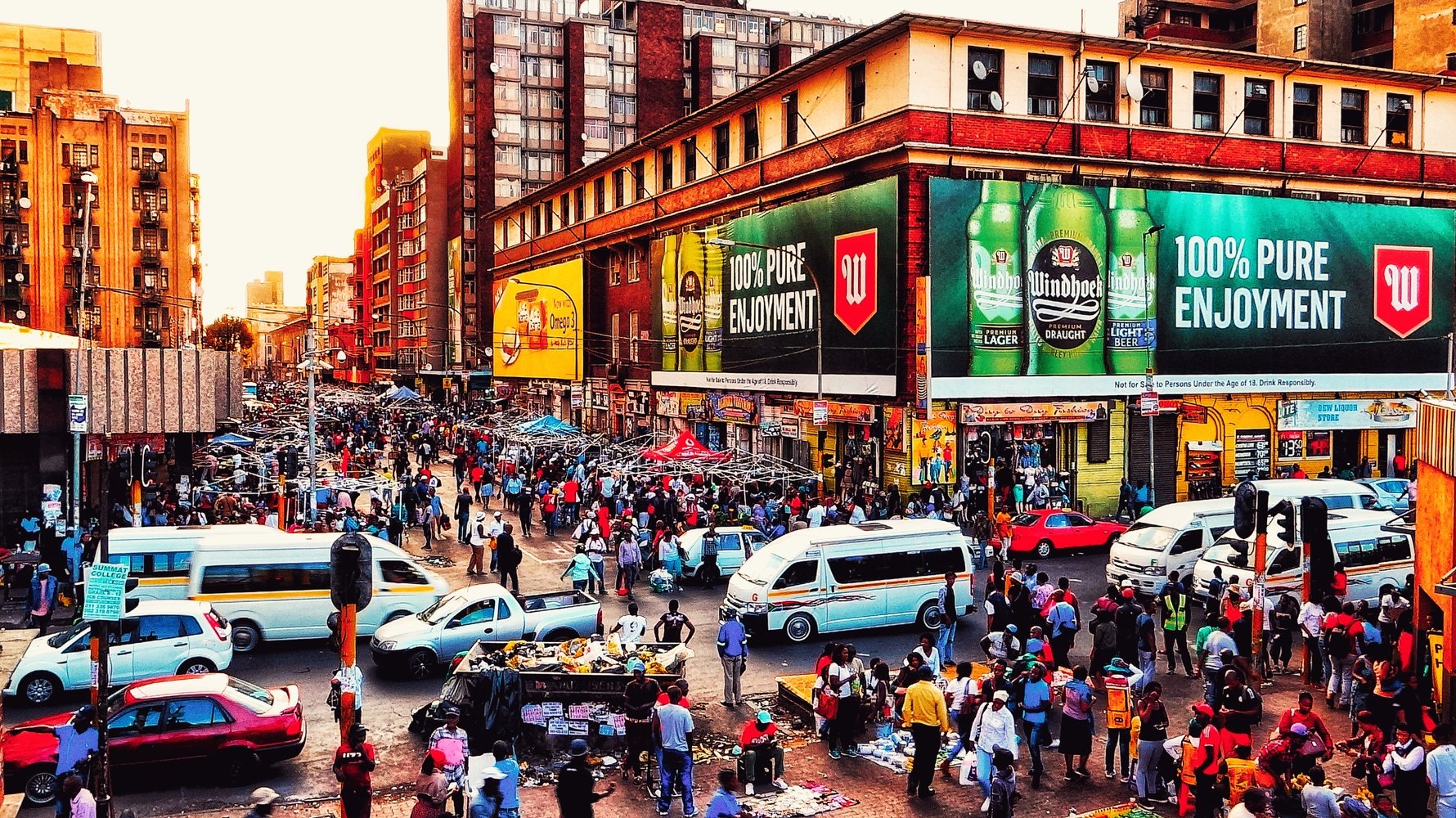 How has Joburg changed since you first visited?
When I first visited in 2006, I remember going out to bars, restaurants, cafes and other venues and seeing people of every race and ethnicity, but always in separate groups. I had never witnessed that kind of segregation before and it depressed me. I did not see mixed groups of friends, couples or families. This has changed a lot, and even though race is still a complicated issue in South Africa, I now see interracial mixing in Joburg all the time. For many younger people it's not even something that they think about. The other big change in Joburg is that there has been a huge amount of urban renewal and development in the inner city. In 2006 everyone was afraid to walk in the streets after dark and most of the city felt like a ghost town. This was a shock to me, because I was used to most African city streets being safe, full of people and lively at night. I won't lie, Joburg still has a long way to go in this regard, but it's moving in the right direction. As the inner city becomes more residential, many areas have become walkable and vibrant in the evenings.

'Positive Anomaly' is your upcoming film about Joburg. Tell us about this project.
The film is the epic story of Johannesburg that aims to capture the personality of the city. It's about showing the best of Joburg in a truthful way: we're telling stories of people struggling to overcome the trauma of the city's painful history and we're discovering and capturing all kinds of hidden corners and secrets. Whether you know a lot about Joburg or nothing at all, it's going to be the most exciting city tour you've ever experienced.

In the course of telling this story you have met many people. Tell us about the people whose stories have had the greatest impact on you?
This is a hard one... I feel it's too early to single out or name people, but I'm constantly meeting people that suddenly reveal an unexpected side of their life, for example a miner who works illegally in abandoned mine shafts in brutal conditions who suddenly revealed that he is also a fashion designer and invited me to his makeshift house to show me his creations.

The one person you have struggled to interview?
Joburgers are the most camera-friendly people I have ever encountered. It seems like everyone in the city wants to be filmed and photographed! Almost no one says no to an interview. The only struggle is that people's schedules are constantly changing. Joburg is the city of rescheduling. I just assume that every appointment will be rescheduled 2 or 3 times.

In telling this story about Joburg what is it that you think most people don't know?
Most people don't know that we're experiencing a golden age in Johannesburg. But I'm convinced that historians will be writing about this era in the way that they write about the Belle Epoque in Paris, New York in the 1950s, London in the 1960s and so on. The reason so many people don't realise that this golden age is happening, is that golden ages become famous when they're over, and when their results are neatly packaged and marketed for the consumer. What we're seeing in Johannesburg is the work-in-progress, so yes it's somewhat messy and chaotic, but if we recognise it for what it is and appreciate the innovation, vision and tenacity of the people who are creating here right now. We realise what a privilege it is to see it evolve in front of our eyes and have access to it. Most people don't know how accessible a city Joburg is, in the sense that it's a city where it's easy to meet people and to be able to experience their work up close.
"In Joburg the more YOU you are, the more people are interested in you."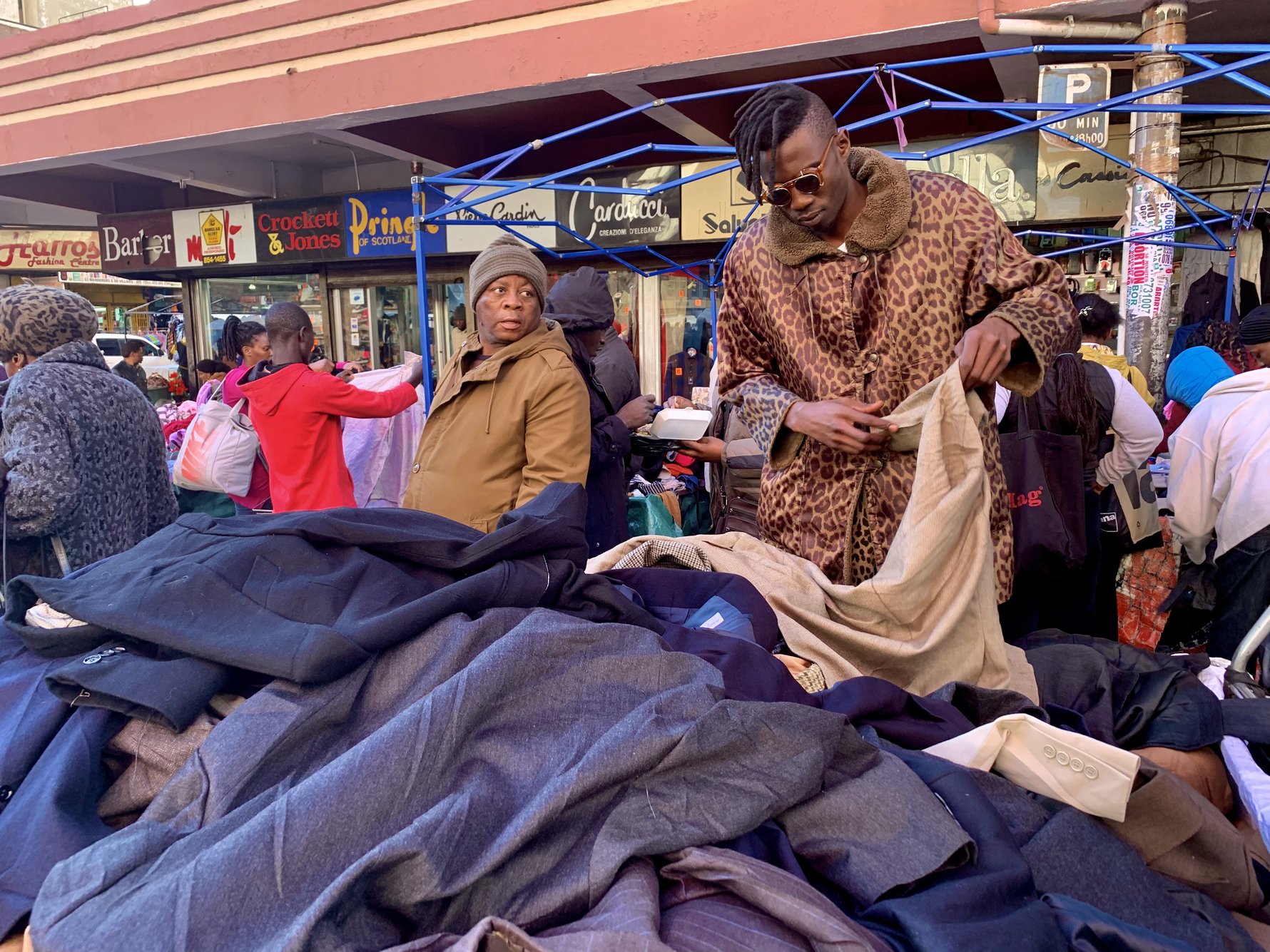 Home is…
Johannesburg. The truth is I feel at home in many places: in Sydney where I grew up, in St Petersburg where I was born, in other cities like Harare, Maputo, London, Abidjan and other places where I've spent extended periods. It doesn't take me much time to feel at home in a city, I find my sense of home wherever I have friends. However Johannesburg is the city that has adopted me. Johannesburg and I have become "the family you choose", so I've decided to call it home.

Your favourite Joburg suburb, and why you choose it?
That's a tough one again... I love so many neighbourhoods in Johannesburg, but I'll say Braamfontein. It's urban, it's relaxed, it has good coffee, live music, student life mixed with new creative spaces and all kinds of migrant-owned shops and hidden bars... There are skaters and cyclists, people are out in the streets at night and the area keeps evolving and developing without pushing out any of the previous residents or communities.

What 3 things should a visitor not leave Joburg without seeing or experiencing?
The live music scene – Joburg is currently one of greatest jazz cities in the world, if not the greatest. Plus there is cutting edge hip hop, rock, experimental music and all kinds of African music from all over the continent to experience.
Johannesburg has an extraordinary culture of walking tours. A variety of tour guides offer their own very personal, often highly idiosyncratic takes on city. Some will give you deep dives into the city's underground culture and alternative history, others will take you on adventures to natural wonders in totally unexpected places. I would totally recommend that every visitor go on at least three or four different walking tours in order to be exposed to a variety of perspectives on the city.
The so-called "townships" – I really hate this word, a remnant of the apartheid era. Soweto, Thembisa and so on are actually made up of varied neighbourhoods that form an important and integral part of greater Johannesburg. They are full of interesting places to see, vibrant streets, restaurants, galleries and all sorts of activities.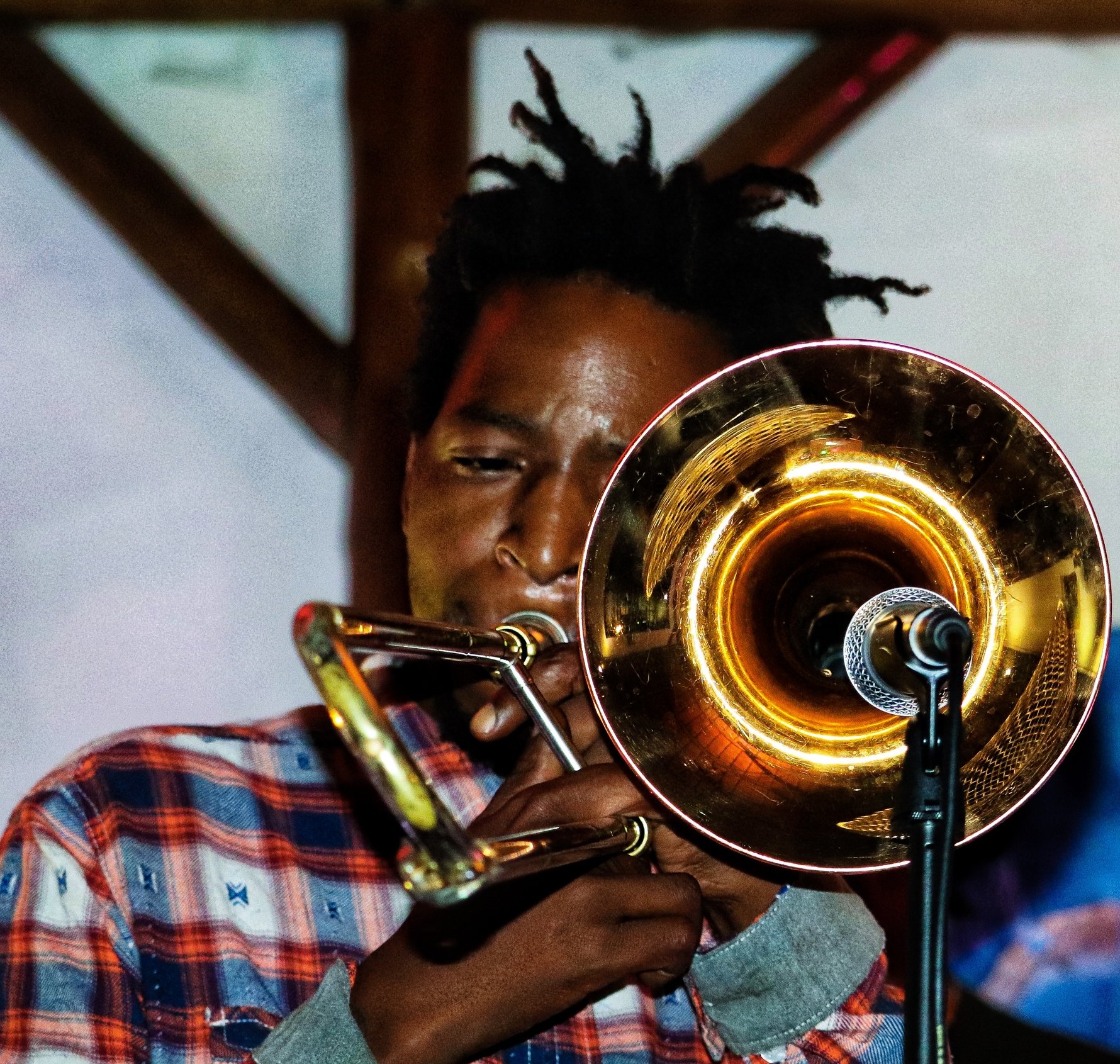 You have covered a lot of live performance in your filming. How would you define the sounds of the city?
The music that comes out of Johannesburg is as varied as the people of the city, but I do think there is a Joburg feel that cuts through it all somehow... For a start there's the mix of all the varied African approaches and traditions resulting from migrant workers from so many cultures being squashed together in the townships during apartheid. Also there is a darkness or bleakness that permeates much of the music, for example the instrumental amaPiano sounds that you hear a lot in the minibus taxis.

What's the one cultural experience no one should miss in Joburg?
The city's markets that take place all over the city. Joburgers from all walks of life love going to markets and seem to relax there more than in any other public spaces. Joburg markets offer a great opportunity to check out all kinds of new designers, creators and entrepreneurs who are passionate about what they do.

Favourite Joburg clothing brand and why?
Once again, I feel it's too early to name names. Ask me when the film is finished! I'll say this though – sometimes it feels like everyone in Johannesburg is their own clothing brand. The fashion district is full of fabric shops and tailors, the thrifting culture is huge, and the aim is not to follow trends but to find your own unique style. In Joburg the more YOU you are, the more people are interested in you.

The most underrated Joburg sight or experience? And the most overrated?
The most underrated would be suburban Johannesburg. OK, so suburbia might not have the obvious edginess of the inner-city or the romance of Soweto, but surprises are everywhere: quirky bars, interesting restaurants and food trucks, art galleries, amazing parks and diverse multicultural communities. The most overrated place would be Sandton City with its rather anonymous, plastic take on international luxury, as well as the wildlife parks that feature animal interactions – not just overrated but wrong on so many levels.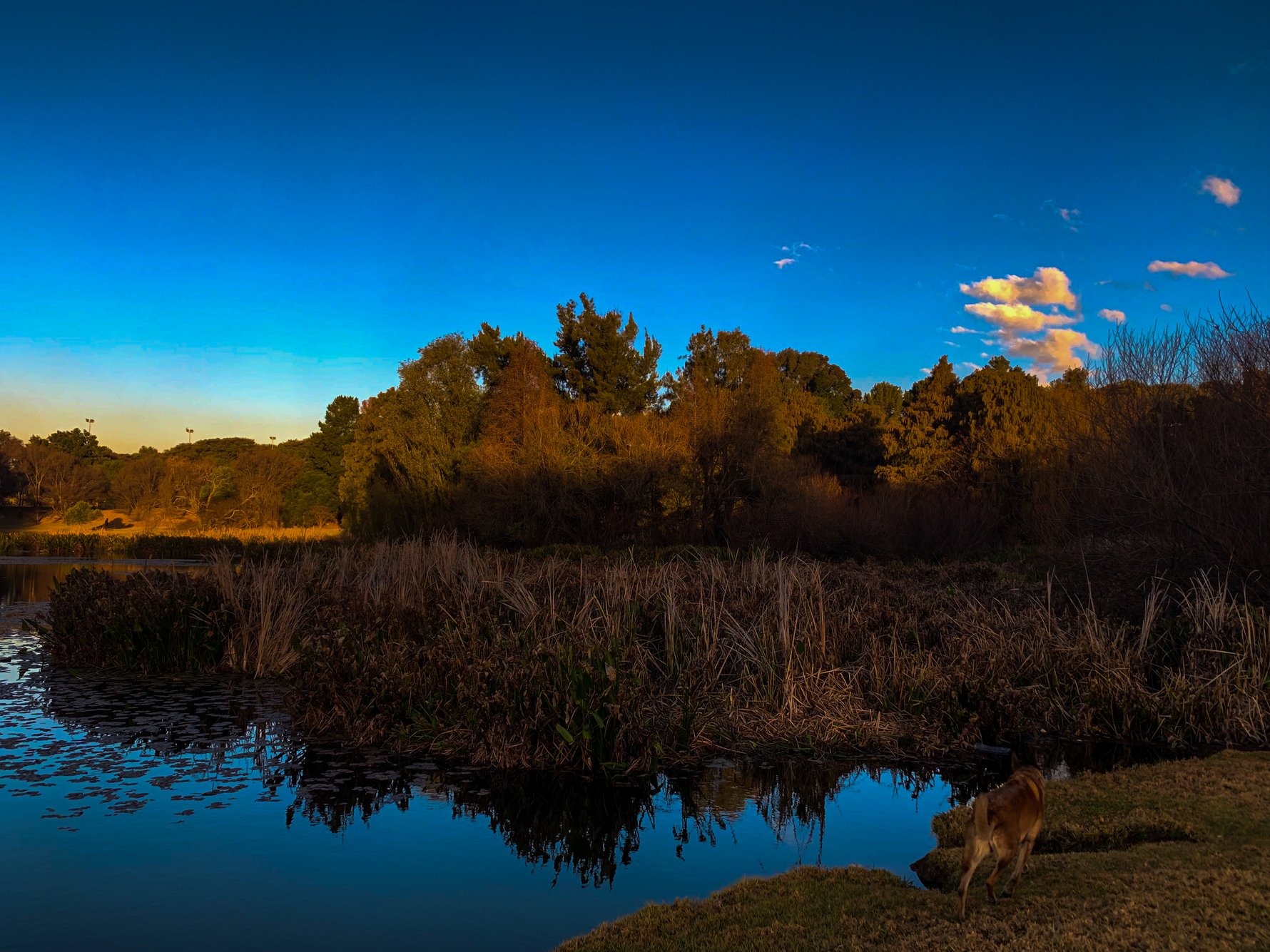 "The people of Johannesburg are finally falling in love with their own city and discovering its imaginative, poetic and spiritual sides."

Your number one tip for a first-time visitor to Joburg?
Don't let this city intimidate you! Check out different neighbourhoods, walk in the streets, use public transport, talk to strangers, eat unfamiliar food. Yes, watch out for your phone and be aware of your surroundings, don't be naive: this place can be brutal. However it's important to keep things in perspective: the crime rate here is higher than most African cities, but it's still way lower than any city in South or Central America. The vast majority of people around you want you to be ok. Don't allow yourself to be infected by the paranoia. Enjoy!

What makes someone a Joburger?
Ha.... this has been my big question! I mean really, what do these very diverse, often very divided people have in common? My film is called "Positive Anomaly" and the subtitle is "Making History in Johannesburg." For now let's go with that. What makes someone a Joburger? It's not just the hustle and chasing money that everyone talks about. On some level we're all here because we want to make history. For now, I'll leave it at that. We get into it deeper in the film, I promise.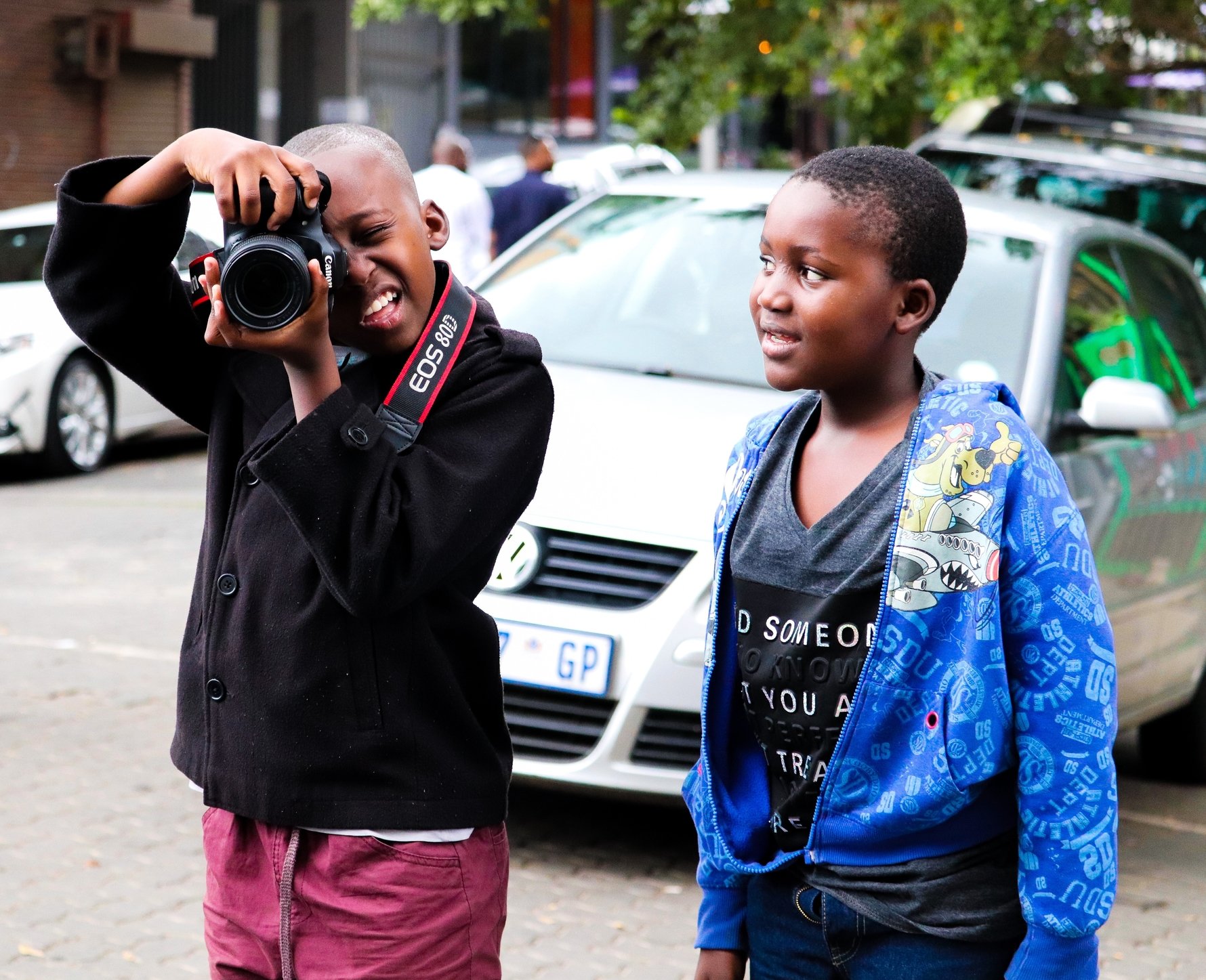 What do you love most about Joburg?
The people, the art and creativity. The way this city has accepted and adopted me.

What do you least like about Joburg?
The poisonous legacy of apartheid is still present: in the city's planning and architecture, in the transport system, in the inadequate infrastructure that was deigned to serve a tiny fraction of the population, in the racial divisions that won't go away for a long time, in the often brutal social conditions. I hate the economic inequality and the constant anxiety about crime that it produces.I hate all the stupid high walls and electric fences and cameras and all the security features that benefit no one but the security industry. I hate that I still can't walk at night wherever I want. Least of all I dislike the idea that any of these problems will go away on their own over time: they require radical interventions and solutions.

What's happening in Joburg right now that you think everyone should know about?
The people of Johannesburg are finally falling in love with their own city and discovering its imaginative, poetic and spiritual sides.

Three words that describe this city.
Ambitious, Audacious, Uncompromising.