In 2021 Gaisang Sathegke boldly took on the Chief Curator role at James Hall Museum and since then has seemed to effortlessly breathe new life back into the iconic venue. We don't believe it has been an easy task.

James Hall Museum (visitable on the City Sightseeing Red Red Bus) is the largest transport showroom in Africa. The historic space boasts an impressive collection of vehicles that include dozens of beautiful vintage cars and motorbikes dating back as far as 1900.

Since her appointment, Gaisang has carved a unique path in Joburg's public museum world. In a sector that for so long has been hamstrung by a lack of funding and support, as well as dwindling visitor numbers, she has striven to bolster the audience for this museum and build a community of support, and a new appreciation in Johannesburg for heritage transport.

Her approach has been to create a vibrant calendar of festival-style exhibitions that highlight the cultural significance of the James Hall Museum's large collection of Victorian horse-drawn wagons and carts, steam-powered tractors, double-decker buses, trams and amazing collection of vintage fire engines. These events – titled Creative Native and Aluta Nova — have drawn hundreds of people to a lively mix of cultural festivities, music performances and museum exhibitions.

It has been inspiring to watch how Gaisang's fresh perspective has contributed to the revived public curiosity in such an essential piece of Johannesburg history. We interviewed Gaisang to hear more about how her interests and how her experience has influenced her work at the museum.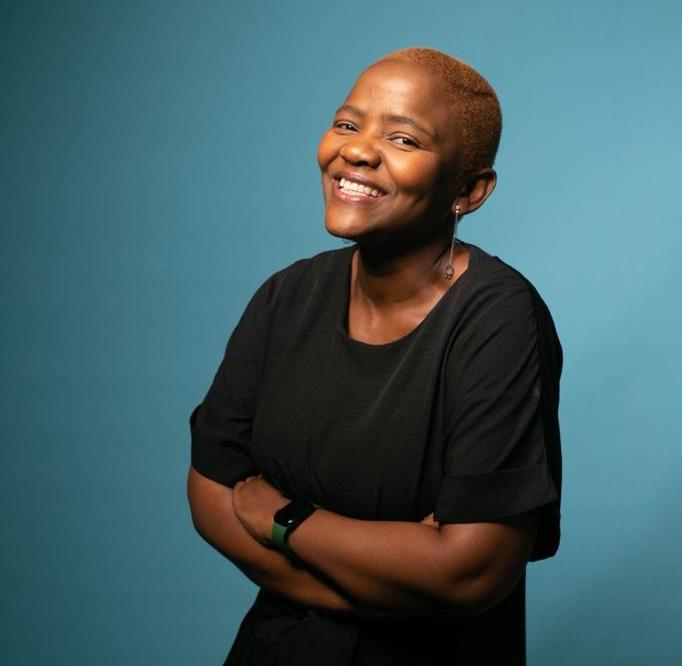 What led you to being the museum's Chief Curator?

I have been in the creative and cultural industry for close to 15 years now. I started out as a visual arts educator at the Oprah Winfrey Leadership Academy for Girls and then headed to Constitution Hill where I was creatively involved in curating and implementing exhibitions and cultural events for eight years. My current role as Chief Curator at the James Hall Museum of Transport is rooted in my passion for transforming the public's perception of heritage and culture (especially in historical sites such as museums). I have always had the vision to work with and for the City of Joburg in implementing impactful and meaningful citywide arts and culture programmes.
"What stood out most for me was the thrilling opportunity to step into a historical space that was not so popular or known and have the power to resuscitate it through exciting contemporary art programmes..."

What possibilities excited you the most when you took on the role as the first black woman chief curator of the museum?

It never crossed my mind that I would be the "first black female chief curator" of the museum but what stood out most for me was the thrilling opportunity to step into a historical space that was not so popular or known and have the power to breathe life into this museum and resuscitate it through exciting contemporary art programmes that would make museums more meaningful and relevant to youth. I am inspired by my passion to de-centre the notion that museums exist solely for the preservation of history and cultural heritage — I am in my own school of thought that perceives the historical archive as dynamic, open and a space that should include the contemporary voices, narratives and social experiences of young people. The museum should be such a space through the programmes it offers.

Did you ever imagine your previous work and interests would thrust you into the world of land transport?

Absolutely not. Never! However, I believe that with my curatorial vision and passion for transforming heritage spaces, I can work on any museum or cultural space and make an impactful and unique difference.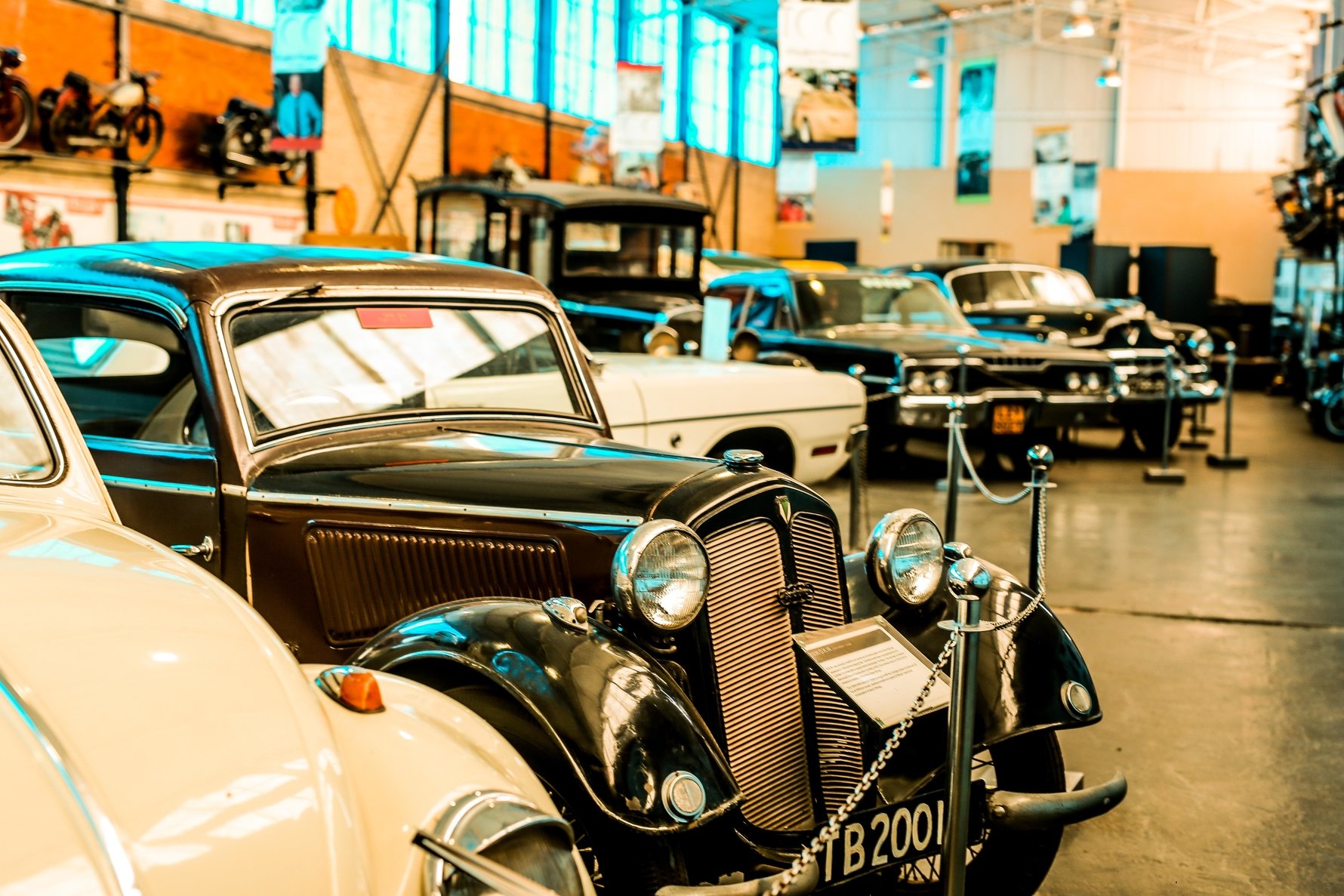 How do you interpret the link between South African arts and culture and land transport?
The history of land transport in Johannesburg is a rich treasure trove and a thrilling one too. The historic vehicles that used to form part of the road and transport infrastructure in Joburg are now very important heritage and cultural objects that are informed by the history of South Africa.

What has been the most surprising thing about sinking your teeth into Johannesburg's transport history?
I think seeing and understanding how the idea of movement has evolved in our country, is an art in itself – from certain societal groups that did not have freedom of movement to privileged groups that could go anywhere at any time (I found that very fascinating in a strange nostalgic sense).

What inspired the concept of the Creative Native vintage motor show and picnic that you founded?
We are a museum of transport and have a collection of historic vehicles behind these high walls that not a lot of people know of. I wanted to open our museum gates to the public and invite them to showcase their valuable vintage car collections but also, turn that opportunity into a festive and celebratory event for this exciting urban culture of collecting vintage cars. We wanted to put together an event that would bring young and old together to enjoy visiting museums again but also make it better sociable and creatively engaging.

What elements of your work fulfil you most?
Making a difference in the lives of young people through the kind of programmes I conceptualise and implement. My soft spot is always the youth — How can I uplift youth in the creative industry through the work that I do? That's what drives me — creating opportunities for young people and seeing the impact of the arts in the livelihood of our communities.
"I see myself a curator of culture, especially urban culture, in a city that is rich in history but also a city that is evolving really fast every day."

What types of people do you love to see interacting with the museum's offerings?
I really enjoy seeing families coming to the museum — parents coming with their children and seeing the awe and wonder in their eyes as they walk through our exhibitions. I have done quite a lot of work to encourage a museum-going culture amongst youth so seeing young people visiting the museum on an ordinary day outside of events also puts a glow on my face.

What do you hope to see from your contribution to the museum five years from now?
I would love to see museums being more innovative and open to creatively stimulating ways of presenting their offerings to the public. Museums are fast becoming irrelevant to young people and this is an urgent call to museums to start rethinking ways of making heritage and history more meaningful and relevant to youth. I would love for the museum archive to be a bit more open-ended to allow contemporary voices a space in history. The role of the museum needs to go beyond the traditional function of preserving and protecting heritage.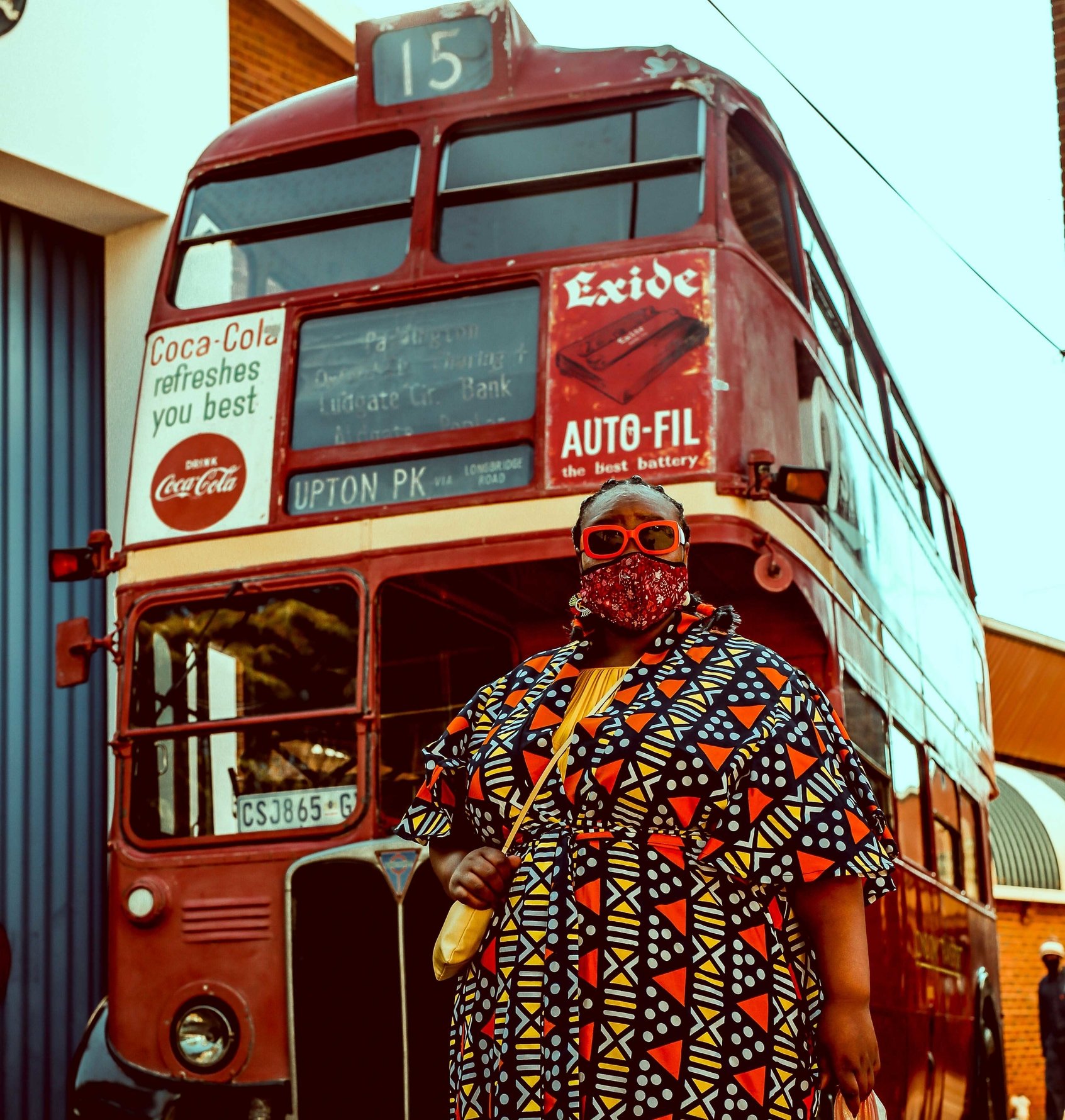 Who you are, what do you do, and what defines you as a Joburg persona or as a traveller to this city?
I'm a dynamic creative thinker — always exploring ways of how I can impact the arts meaningfully, not only in the City but also nationally. I see myself as a curator of culture, especially urban culture, in a city that is rich in history but also a city that evolving really fast every day. I always feel the need to catch up and make "the now" an important part of the historical archive.
Johannesburg is a golden treasure chest of opportunities in the creative industry.

What brought you to Joburg or what makes you stay or visit here?
I came to Joburg by chance. I was born and raised in Mabopane, a township outside of Pretoria. After graduating from high school I tried to get into tertiary institutions but with no success. It was when I submitted a late application to the University of the Witwatersrand that I got accepted into the school of arts as a Fine Arts student (whereas I was previously applying for graphic design). Being accepted to what was the best tertiary institution in SA as an art student, really opened up a world of possibilities for me. What kept me in Joburg was exactly that, the opportunities in the creative sector but also my passion for the bustling city of gold! I realised that I am really an urbanist at heart and that this was where I wanted to stay and make a difference!

Your favourite Joburg suburb, and why you choose it?
I absolutely love the leafy suburbs of Joburg and ever since I was a student I always dreamt of staying in Saxonwold or even Westcliff. I just love the man-made forest that engulfs the northern suburbs of Joburg, but also the majestic architectural styles of houses there. It's the juxtaposition of both classic and contemporary architecture that fascinates me.

What three things should a visitor not leave Joburg without seeing or experiencing?
The arts/music festivals in the City (quite a few to explore), the North African, Middle Eastern and Asian cuisines of Fordsburg and certainly the Joburg township of Soweto to really understand the historic fabric that makes up a huge part of the South African cultural landscape.

What's the one thing no one would expect to hear about Joburg?
That there are safe spaces for creative and cultural expression; that Johannesburg is a golden treasure chest of opportunities in the creative industry.

The most underrated Joburg sight or experience?
I think the Joburg CBD is a thrilling wonderland of cultural experiences — from the elegant heritage architectural buildings, to the melting pot of diverse African cultures and fresh produce market of Kerk Street.

Favourite restaurant or cafe, and why?
Dosa hut in Fordsburg for its authentic South Indian food and Pron Chinese Restaurant in Linden — this is really the best place to experience the most delectable Chinese cuisine in Joburg. Sue, the owner, is the most amazing host! Try their steamed prawn dumplings and pork potstickers with some chilli soy sauce, oh man! I also love Banchan, a Korean restaurant in Benmore.

The most memorable meal you have eaten in Joburg?
Sue's steamed prawn dumplings and pork potstickers with kimchi as well.

If you could buy any Joburg building which would it be?
The Barbican in Joburg CBD.

Favourite bar or after work hangout?
A Street Bar Named Desire is pretty cool. They serve some really healthy and delicious food and snacks. I love that you can catch the sunset from their balcony.

Favourite Joburg brand, and why?
DOPE store fuses township and urban street culture into contemporary fashion – I really love that.

On a weekend in Joburg you'll find me …
I'm always on a quest to find the best spot to eat or staying in and cosying up on my couch watching cooking shows or a period piece series.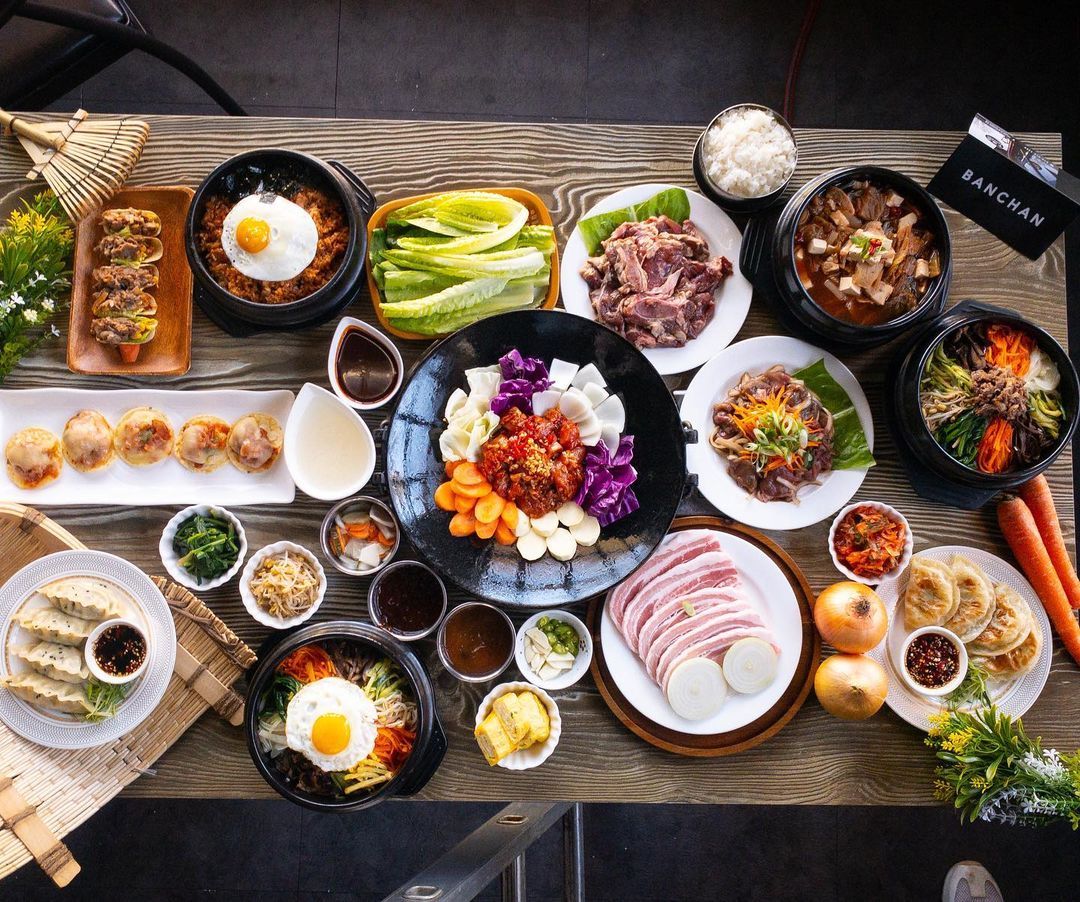 What makes someone a Joburger?
You have got to know your way around the CBD, especially on foot!

What do you love most about Joburg?
The diversity of cultures and the warmth of its people. Joburg is very down to earth.

What do you least like about Joburg?
Crime. The violent crimes committed here — just always having to look over my shoulder every time I stop at the traffic lights.

Your number one tip for a first-time visitor to Joburg?
Always remain vigilant.

What's happening in Joburg right now that you think everyone should know about?
There are some really exceptional creative SMMEs booming in Joburg, from food to really trendy craft and clothing vendors. Visit the weekend markets of the city to support our local small economies. One of my favourite food vendors is @_friedmilk on instagram — these 3 young ladies make the best street food ever! Hire them at your events and you will not regret it. I also love @pinksvintangeparlour for the best thrifted clothing brands.

Three words that describe this city
Edgy. Trendy. Arty.