While there's nothing wrong with a Big Mac or a Whopper every now and then, if you want a decent burger rather than just a quick snack, and a real sit-down burger venue with a bit of atmosphere try one of these places. Two Americans missed the taste of home so much that they decided to open a burger joint, BGR, which now has a home in Rosebank's sexy new art hotspot Keyes Art Mile. Burgers come in three varieties - Cheeseburger, Hamburger or the lettuce-wrapped "Cardio" version. Ground beef patties using the best meat with no basting, super fresh buns and basic toppings is the simple formula which has made this fast-food-style joint such a hit.

On the side: fries, ketchup, and a soft drink - what else do you need? This one's for the purists.
Where to find it: At the art-centric Keyes Art Mile development in Rosebank.
Best for: Dropping by for a quick and satisfying meal on your lunch break. Pink, sparkly and staffed by muscular topless men, Beefcakes is almost more popular with gangs of horny 'ladies' in glittery cowboy hats than it is with the gay men it was originally intended for. The name is a word play on the restaurant menu which quips: "Best Buns in town and the Burgers aren't bad either." The Beefcakes stage sees action with fun drag shows and camp cabaret starting at 20.30. It's wise to book a table in advance.

On the side: saucy drag queens and hot, muscular topless men in tight pants.
Where to find it: In Thrupps centre in lllovo.
Best for: A camp night out with friends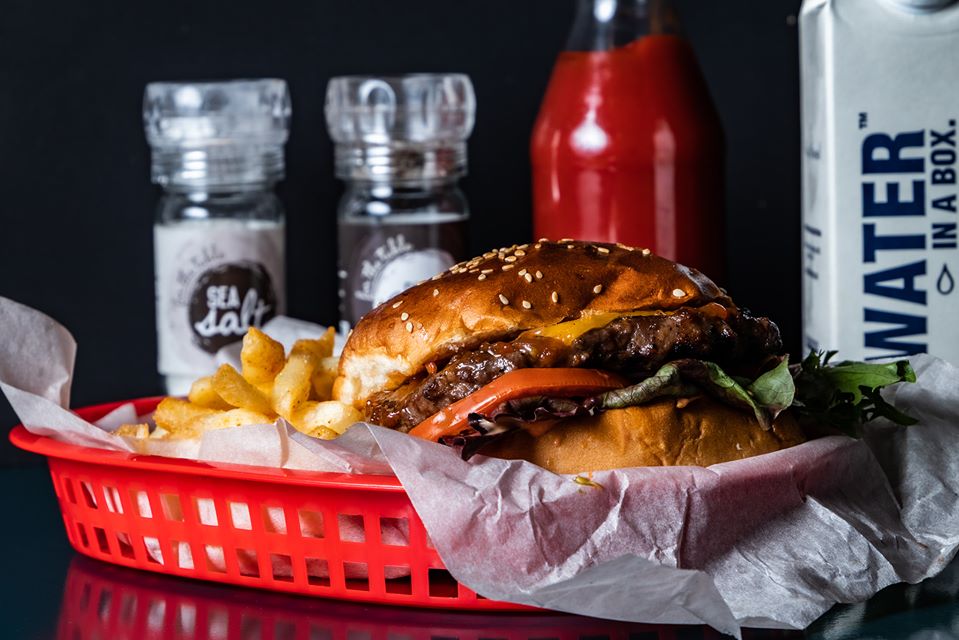 BUNS OUT
A celebrity favourite and punted by local chef Lorna Maseko in a Bloomberg feature on The World's Best Burgers this insta-famous burger joint in the quirky suburb of Linden was launched by local TV presenter, actor and model Maps Maponyane. Since its launch in late 2019 Joburg foodies, as well as Maps's one million Twitter followers, have been going positively wild for his juicy burgers and crispy golden buns and the regular drop-ins by South African A-list celebrities has only helped the hype to continue.

The menu offers 12 burgers, including four vegan options made with Beyond Meat, Fry's chicken, quinoa-based patties and crispy black bean and beetroot patties. For the meat-eaters there are beef, chicken schnitzel and fish fillet burger options topped with everything from 'classic' combos such as hickory ham and blue cheese to 'weirdo' burgers like the 'Is it brie you're looking for?' a beef burger topped with melted brie and cranberry sauce.

On the side: All burgers come with a complimentary side of fries.
Where to find it: Join the queue for Joburg's new favourite burger at 32 7th Street, Linden.
Best for: Local celebrity spotting.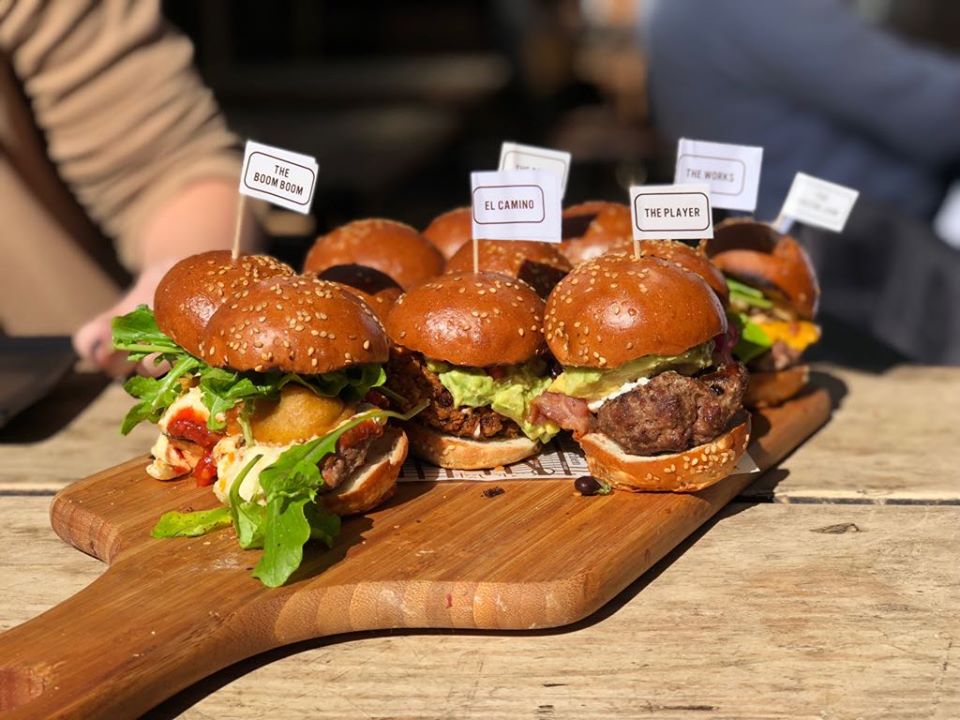 This vibrant American Diner style burger bar (burgers, and a bar) is an always busy hotspot on Parkhurst's buzzing 4th Avenue with an extensive offering of filling 100% free-range beef burgers. Favourites include The Wiseguy, with sweet pepper relish, jalapeño and chipotle chili paste and The Samurai, a mega 200g slow-roasted pork belly burger with hoisin sauce, while if you prefer the classics you can't go wrong with the no-fuss Plain Jane.

Burgers mostly come in two sizes — 180g and 250g. We recommend the sliders for the undecided, three miniature burgers with a combo of fillings. There's also a brilliant selection of vegetarian and vegan options that include Beyond Meat burgers.

On the side: The choice of fries is almost as varied as the burger options and include avo fries, 'disco fries' (with creamy mozzarella and peri peri) and for the truly gluttonous 'loaded fries' topped with crispy bacon, mozzarella and sweet chili.
Where to find it: At Parkhurst Square on 4th Avenue, Parkhurst.
Best for:  Meeting up with friends for burgers and beers before a night out in the suburbs.  Build your own 'smashburger' by ticking off your toppings from the long list and hand it over. Rocomamas is a sit-down fast-food joint, with a lively atmosphere boosted by colourful decor and classic rock playing solidly in the background. Service is swift and teenagers will relish the opportunity to order a burger piled high with unusual toppings like saffron chilli chutney, brinjal pickle, guacamole and blue cheese sauce.

On the side: A bowl of shoestring fries plus craft beers for the grown-ups, and shakes for the kids. The hot sauce is only for the bravest chilli eaters.
Where to find it: has numerous locations across Joburg including in Rosebank, Melrose Arch, Craighall Park, Randburg, Cresta, Fourways and Rivonia.
Best for: A quick and easy crowd-pleasing lunch or dinner with the kids in tow.