Joburg loves coffee, and this city is a coffee capital with new independent coffee shops and roasters popping up all the time. To keep you up to speed with where to get your caffeine fix, every month our coffee columnist Rachel Leigh Dzenga, of the popular @jozicoffeespots Instagram account, shares her latest pick of spots you should know.

This month our coffee correspondent shares some fresh daytime coffee date ideas. 
Morning Glory Cafe, Parkwood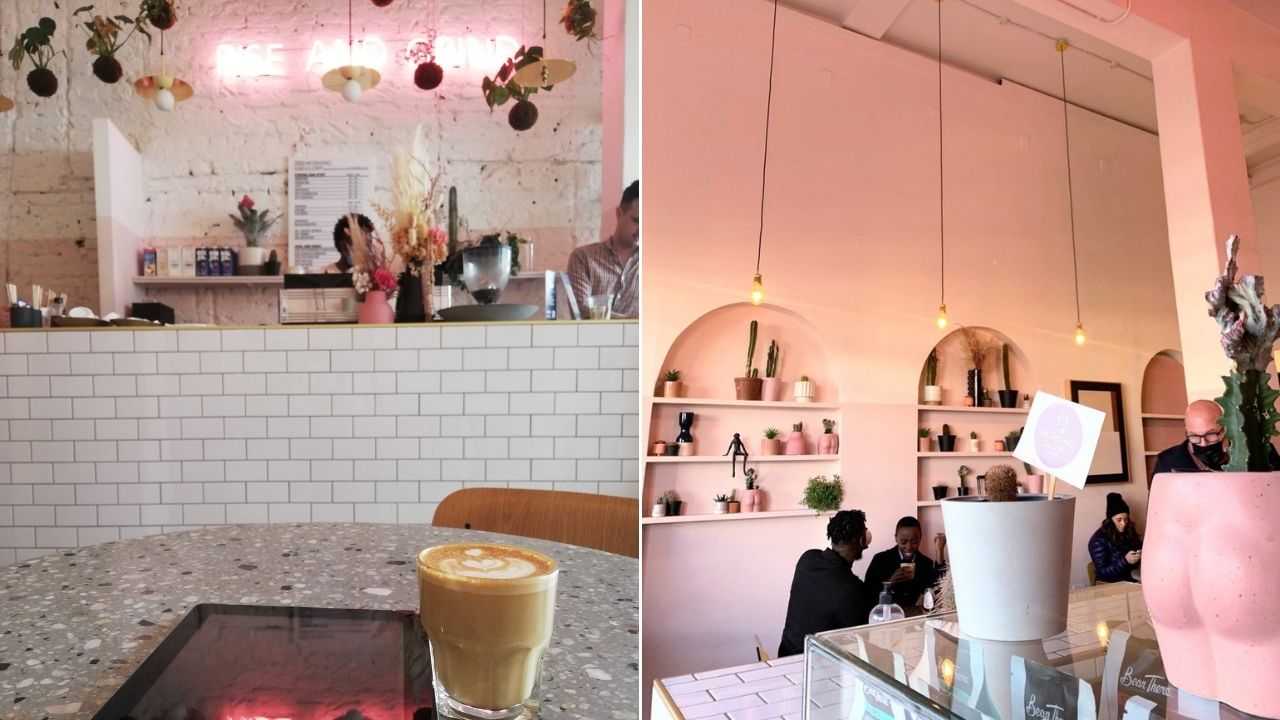 An intimate and popular brunch spot located on Jan Smuts Avenue in Parkwood, Morning Glory serves excellent coffee from Bean There, in a casual and fun environment, with lots of cheeky puns and pastel pink walls. Whether you decide on the toasted espresso waffle and ice-cream, or peanut butter and jelly oats, this is a gorgeous date spot with a delicious brunch menu. 
Make it a date: After coffee and brunch, take a short walk to visit art gallery David Krut Projects and then continue onwards for a stroll through suburban Parkwood, well known for its blossoming Jacaranda-lined streets.
Where: 148 Jan Smuts Ave, Rosebank
JFF Rooftop Farm, Braamfontein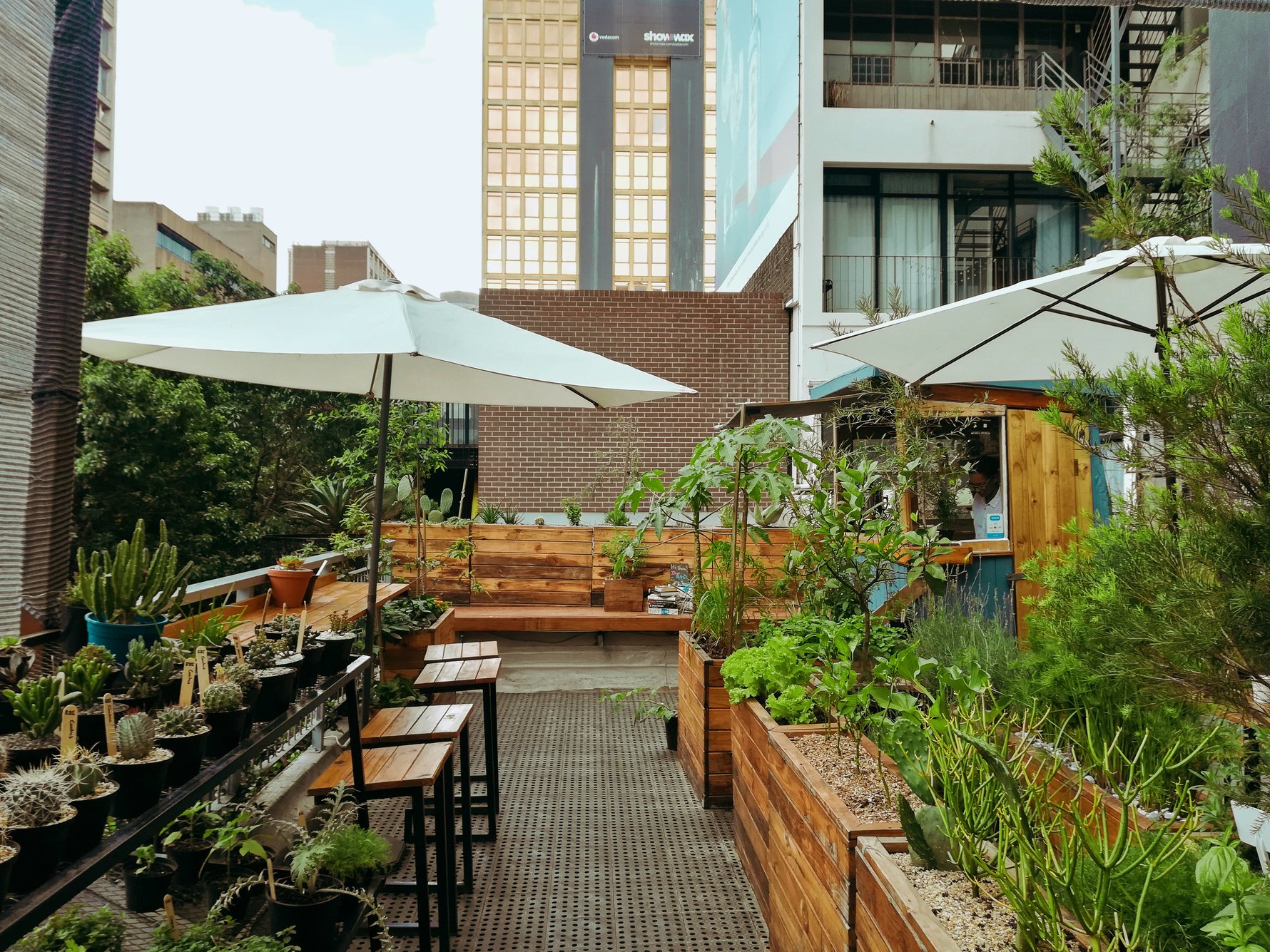 JJF Rooftop Farm is a verdant rooftop nursery and café in the heart of Braamfontein, located in the Play Precinct on 70 Juta Street. Whether you decide to sit inside the small coffee bar on the ground floor, or climb up the ladder to enjoy a cup of tea or coffee in and amongst the greenery of the nursery, this is a real Joburg gem.
Make it a date: After tea or coffee on the rooftop, head over to contemporary fine art gallery Kalashnikovv next door or walk up two blocks to Wits Art Museum. For a longer daytime date, the Origins Centre is about 10 minutes walk away. 
Where: 70 Juta St (entrance via courtyard), Braamfontein
Father Coffee, Kramerville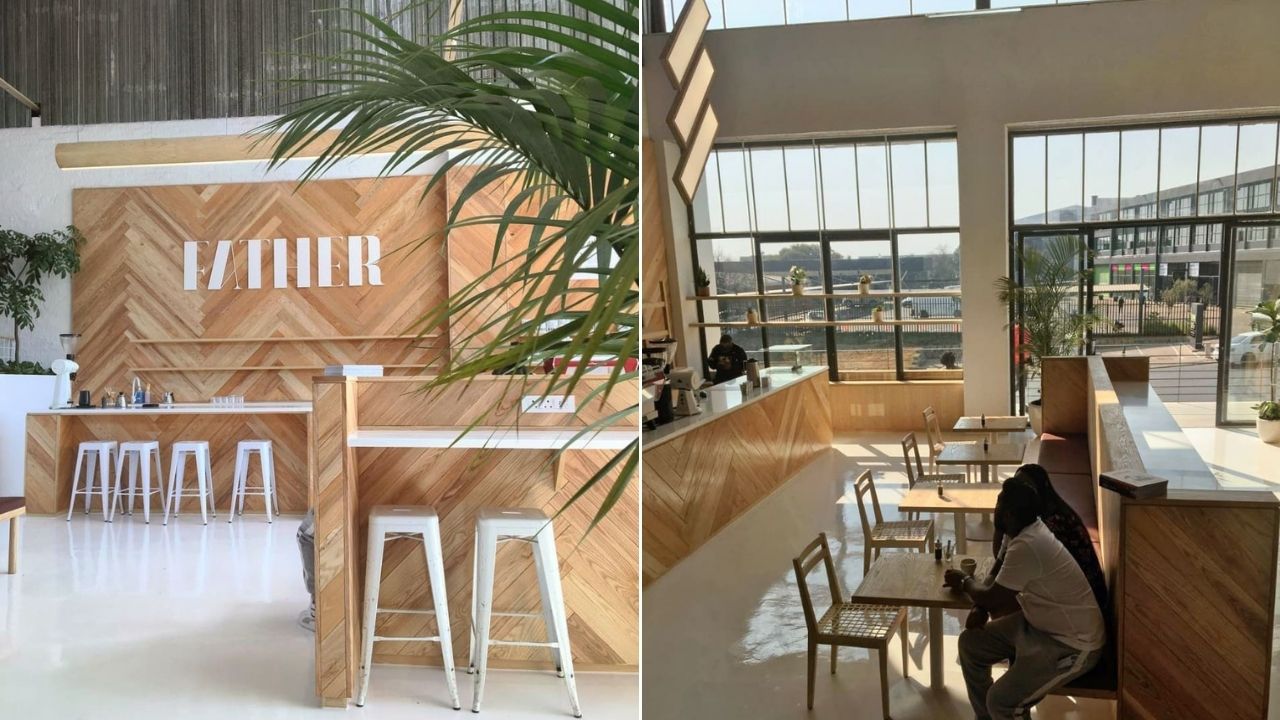 Father Coffee is a renowned Joburg roastery offering some of the best specialty coffee around. The Kramerville branch is affectionately known as Father HQ and is ideally situated for soaking in some late afternoon sunshine, perhaps with a slice of the famous Burnt Basque cheesecake, a decadent Swedish bun, or a mug of Lindt hot chocolate if you're overly caffeinated. 
Make it a date: After a flat white or two and a slice of cheesecake, explore the many showrooms in Kramerville's design district. Downstairs is The Storer, a charming design store selling authentic and bespoke lifestyle and homeware goods collected from all over the world.
Where: 19 Dartfield Rd, Kramerville
Foto ZA, Rosebank 
Foto ZA is a photographic gallery in Rosebank Mall that displays regular exhibitions by photographers from across South Africa. They also have a coffee shop located inside the gallery, where you can order a light meal and a cup of coffee before or after exploring the exhibition. Just across the hall is Cinema Nouveau, Rosebank's arthouse cinema. 
Make it a date: Grab a slice of cake and a coffee before meandering through the latest exhibition while you wait for the next screening at Cinema Nouveau. 
Where: Rosebank Mall, 50 Bath Ave, Rosebank
Bean There Coffee, 44 Stanley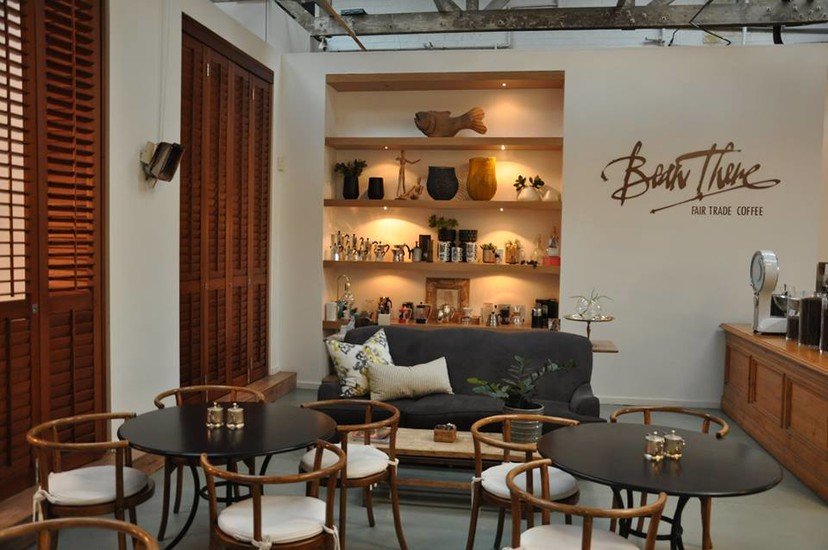 Bean There Coffee is a chic and comfy coffee shop at 44 Stanley known for having some f the best freshly roasted coffee in the city and a light snack menu. This is a supremely date-friendly coffee spot and an exquistely designed space that encourages you to linger a little longer. 
Make it a date
:
Before heading in for coffee, stop in at the L'Elephant Terrible next door, a small but charming bookstore with an array of fiction and non-fiction titles. After coffee take the time to meander through the rest of the lush 44 Stanley complex together and explore their mix of boutique local brands.
Where: 
44 Stanley, 44 Stanley Ave, Milpark
Green Bean Roastery, Muldersdrift
Green Bean Coffee Roastery is situated on the Casalinga Organic Farm in Muldersdrift and has plenty of outdoor seating for enjoying coffee under the trees. A working farm there's a network of walking trails that are perfect for a slow walk or a romantic picnic. 
Make it a date: Grab a takeaway coffee and slice of cake and sit on their lawns, soaking in the views. 
Where: Rocky Ridge Rd (cnr Beyers Naude Dr), Muldersdrift
Ground Cafe, Muldersdrift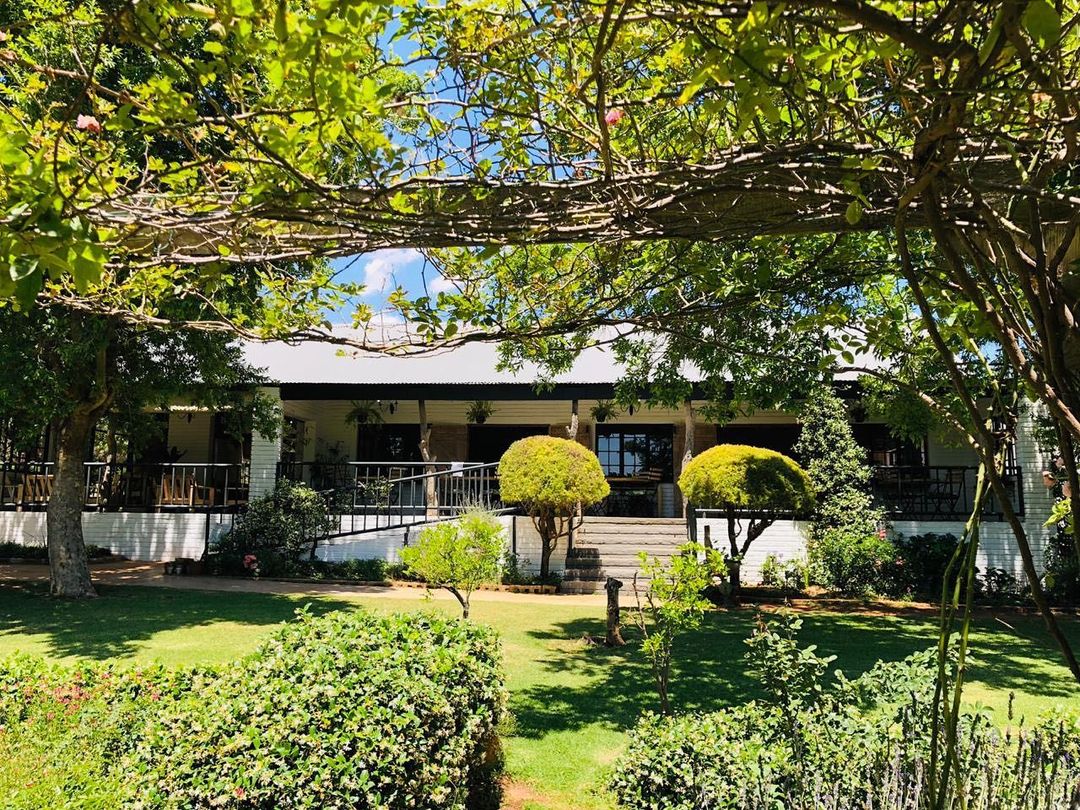 Ground Cafe is a wonderful escape from the city located at the popular events venue Ground in Muldersdrift. There's lots of outdoor seating scattered through a large and well-manicured garden and across a spacious terrace, perfect for sunny afternoons. They serve coffee from Naked Coffee and have a variety of delicious breakfast and lunch options that you can enjoy seated in their spacious garden area.
Make it a date: Pre-book a hike, and end with a lazy brunch in the gardens at Ground Café.
Where: 19 Driefontein Rd, Muldersdrift
The Grind Coffee Company, Melrose Arch 
The Grind Coffee Company is a specialty coffee shop and healthy eatery in Melrose Arch that has a versatile food menu and excellent coffee, served in a trendy space. Kick start the day with a super smoothie or a classic flat white. 
Make it a date: After a healthy breakfast and a cup of coffee, take a walk through the Melrose Arch precinct and stop in to check out the latest exhibitions at The Melrose Gallery. If you have more time put your walking shoes on and go to nearby James and Ethel Gray Park for a stroll (the park's lower entrance is a five-minute walk from Melrose Arch). 
Where: Whitely Rd, Melrose Arch
Toasted, Parkwood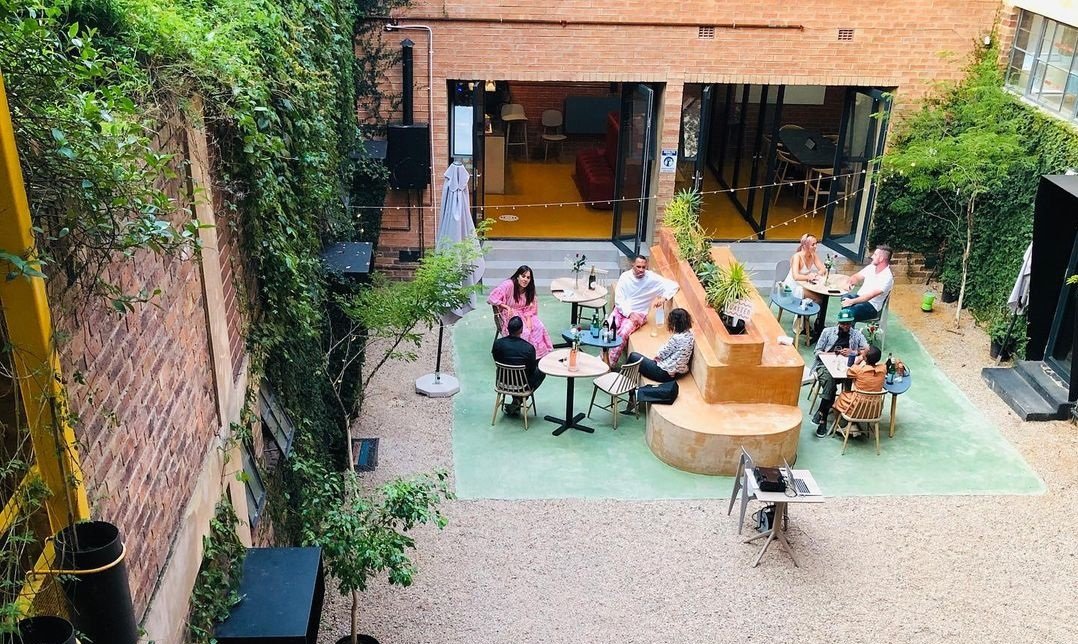 This cool female-owned coffee shop is known for its decadent gourmet toasted sandwiches and top-notch coffee from Humble Coffee Roasters. Tucked away in a sunny yellow courtyard on Jan Smuts Avenue in Parkwood, the spacious outdoor seating area in the gravel courtyard is livened up with lots of greenery.  
Make it a date: Once you've soaked up some sunshine in Toasted's courtyard and tried one of their famous gourmet toasties, take a short walk across the street to the acclaimed contemporary art gallery Goodman Gallery. Parkwood's jacaranda-lined streets are also a short walk away.
Where: 138 Jan Smuts Ave, Parkwood 

ABOUT RACHEL LEIGH DZENGA:
Rachel is a full-time Psychology student and the curator of our favourite Joburg coffee-focused Instagram account, @jozicoffeespots where she celebrates Joburg coffee culture and explores the city through coffee.