Heavenly smells waft out of the doors of this friendly little restaurant, Little Addis Cafe, which gets its name from Addis Ababa, Ethiopia's sprawling capital.

Little Addis is arguably the best place in Joburg to enjoy authentic Ethiopian dishes, that are made for sharing. In Autumn 2022 the restaurant relocated from across the road at the 44 Stanley complex to a new venue at 41 Stanley Avenue in Milpark. The interior is plain with a few traditional Ethiopian artworks on the wall, while the food is a riot of colour, taste and texture. 

We enjoyed Mahberawi, one of the most popular dishes on the menu, it's a huge veggie and meat combo that includes chicken, beef, lamb, pumpkin, cabbage, spinach, potato and beetroot dishes served on white or brown injera. 

If you're wondering what injera is, it's a staple dish in Ethiopia, Somalia, Eritrea, and some parts of Sudan. Injera is made from teff flour into a sour fermented pancake-like flatbread that is spongy to the touch when you eat it with your hands (the only way to enjoy it). Mahberawi is served on a large round platter making it easy for everyone to dig in. The spices make it super flavourful, and the dishes on the small menu here are all made according to the owner's family recipes. They are also ready in less than 20 minutes – making this ideal for a quick lunch stop.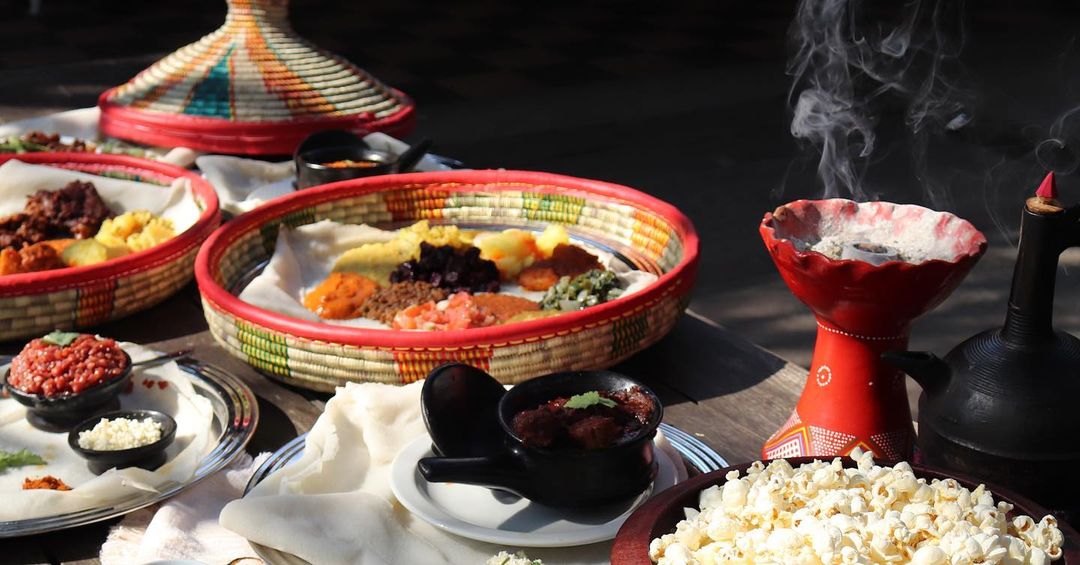 Let's get into how to eat this dish because forks and knives are not involved. You want to break a piece of injera on the corner, place it on top of your desired veggie and then scoop up some of that goodness and drop it into your mouth – similar to how you eat pap. If you're tempted to use cutlery just remember it takes away from the whole experience.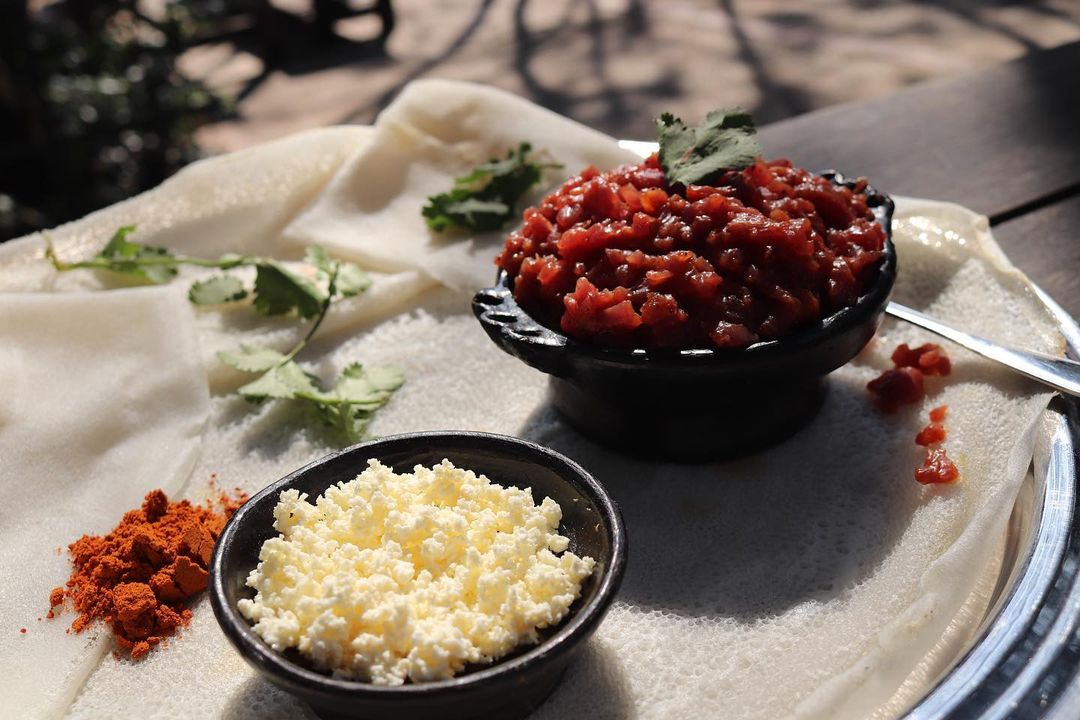 If you aren't familiar with Ethiopian food the menu is easy to navigate with eight items to choose from including Shiro, a vegetarian dish with ground chickpeas and peri-peri served with injera and the aforementioned Mahberawi platter. Doro Wat is a spicy hot chicken stew made with chicken drumsticks, onions, peri-peri, garlic, butter, cottage cheese and hardboiled egg served with injera. Tibs is a mild fried beef dish that includes beef, onion, green chili, tomato, purified and spiced butter, and as with all dishes it is also served with white or brown injera. Vegan and vegetarian options are also available. 

Aside from the usual soft drinks, Little Addis also offers traditional Ethiopian coffee and tea served in cute espresso-sized cups. Staying true to Ethiopian culture it's also heated up over a charcoal fire.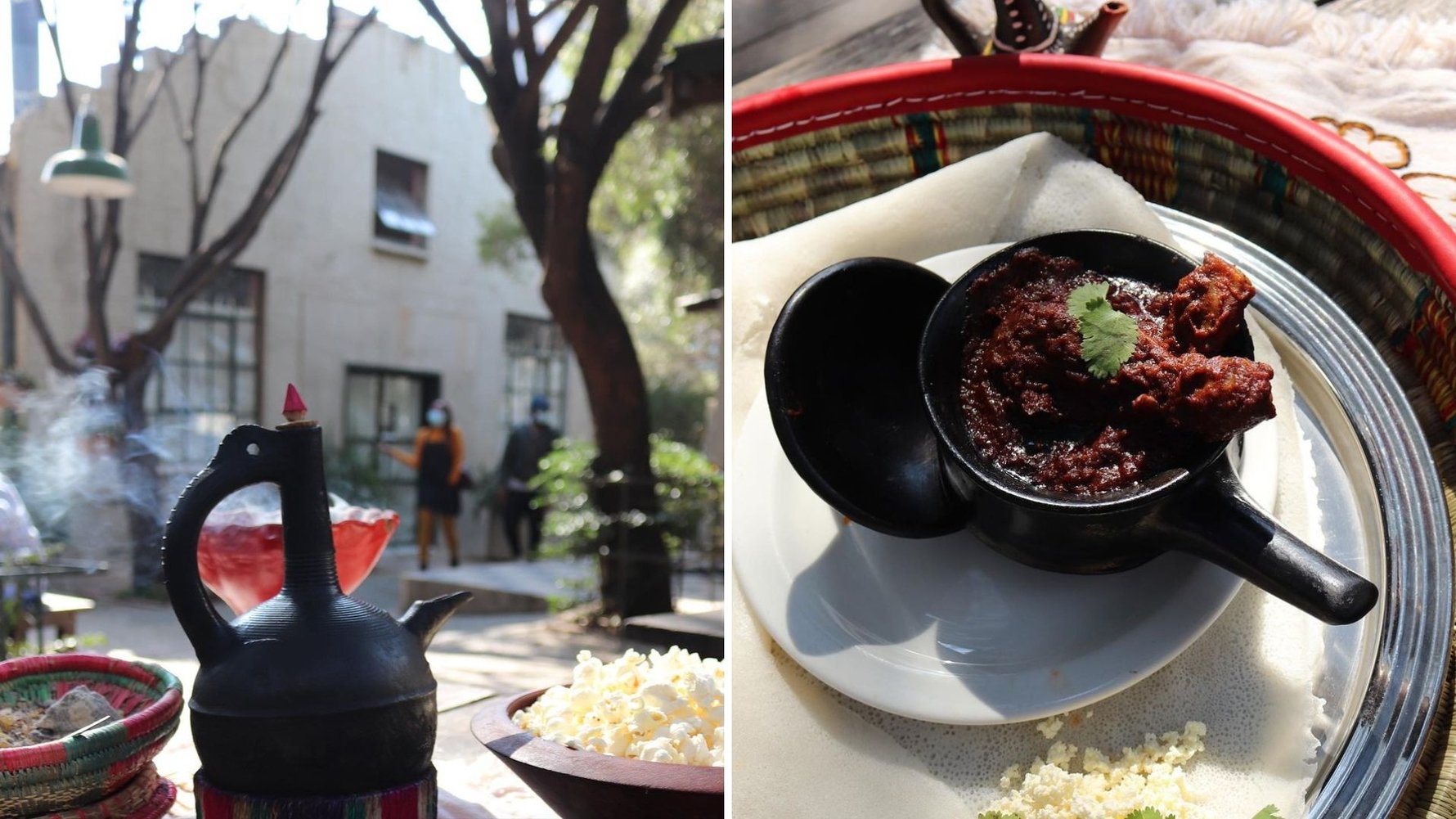 Believe it or not, the only thing better than the food here is the customer service. The owner, Kassahun Gebrehana, is always ready to strike up a conversation about Ethiopian culture, food, or lifestyle. Staff are knowledgeable and will take the time to explain each dish on the menu to anyone who is not familiar with the cuisine. The food is well-priced, with the most expensive dish under R200, especially handy for students craving something special after lectures.

The restaurant is unlicensed although you may bring in your own drinks for a corkage fee.