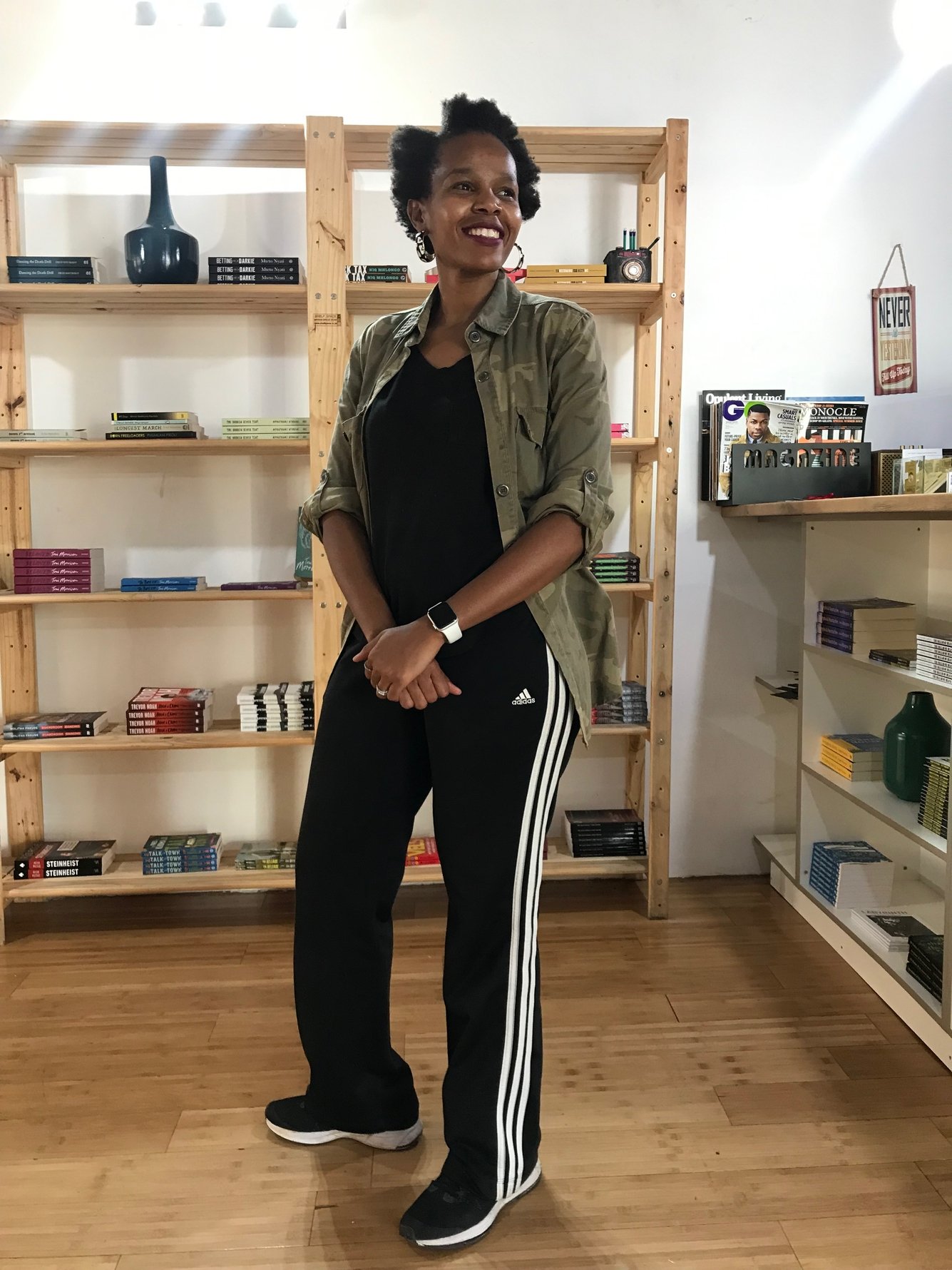 As the nationwide lockdown looms and South Africa's fight against the vicious Coronavirus intensifies, we've been asking some of our favourite independent bookshop owners to share some great reads to get you through the crisis. 

Passionate about African literature and promoting local stories, Book Circle Capital is a small bookshop in Melville's quirky 27 Boxes centre that stocks an interesting selection of books written by local authors including plenty of non-fiction and books for kids. We asked owner Sewela Langeni to share her top ten lockdown reading list with us. 
(Read Bridge Books' reading list here and Love Books' reading list here​​​​).

 

The Eyes of the Naked by Litha Hermanus
The Eyes of the Naked tells the gripping tale of a man, Nakedi, who, after becoming embroiled in a crime, flees to Mthatha, taking his boy with him without his ex-wife's knowledge. The novel boldly confronts various societal and cultural norms. What does it mean to be a man? To be a father in today's world?

 
A Guide to Sexual Health and Pleasure by Dr Tlaleng Mofokeng
This book is filled with the specifics of sexual anatomy and health as well as advice and facts about pleasure and sexual rights. Dr T, in her typically honest and warm way, makes the reader feel comfortable reading about topics that are not always discussed freely, providing all the information that demystifies sex and sexuality in a way that is entertaining and enlightening.

Unbecoming to Become by Ayanda Borotho
In this personal memoir, Ayanda Borotho tracks her journey back to self in a bid to return to her true self and to redefine her worth. Ayanda shares intimate details of her most profound experiences as a young girl in the township in a toxic relationship with a high flying gangster. As young woman falling pregnant out of wedlock and the ostracism she encountered and so much more.

If you keep digging by Keletso Mopai
This is a moving collection of short stories on current and on-going discussions such as migration, gender, sexuality and identity. The selection of stories highlights marginalised identities and looks at the daily lives of people who may otherwise be forgotten or dismissed.  

Black Tax: Burden or Ubuntu, by Niq Mhlongo
A secret torment for some, a proud responsibility for others, 'black tax' is a daily reality for thousands of black South Africans. In this thought-provoking and moving anthology, a provocative range of voices share their deeply personal stories.

The Zulus of New York by Zakes Mda
Zakes Mda reconstructs the story of a group of Zulus who were sent to England and later the United States in the 1880s by William Leonard Hunt, also known as The Great Farini, to perform as 'human curiosities' or 'freak shows' in his popular circus. The story is based on historical events that took place at the height of Zulu fascination after they defeated the British at the Battle of Isandlwana.

My Sister the Serial Killer by Oyinkan Braithwaite
A short, darkly funny, hand grenade novel about a Nigerian woman whose younger sister has a very inconvenient habit of killing her boyfriends. In the story Braithwaite touches on the importance of human psychology, especially the role of therapy and psychotherapists in lives touched by trauma.
 
The Orchestra of Minorities by Chigozie Obioma
Set on the outskirts of Umuahia, Nigeria and narrated by a chi, or guardian spirit, An Orchestra of Minorities tells the story of Chinonso, a young poultry farmer whose soul is ignited when he sees a woman attempting to jump from a highway bridge. Horrified by her recklessness, Chinonso joins her on the roadside and hurls two of his prized chickens into the water below to express the severity of such a fall. 

The Broken River Tent by Mpush Ntabeni
The Broken River Tent marries imagination with history. It's is about the life and time of Maqoma, the Xhosa chief who was at the forefront of fighting British colonialism in the Eastern Cape during nineteenth century.

Red Apple Dreams and other Stories by Siphiwo Mahala
This vibrant compilation blends fresh and classic stories by Siphiwo Mahala into an intertextual feast – in which he and guest contributors showcase and respond to time-honoured works by Can Themba, James Matthews and Njabulo Ndebele. The resulting chorus of voices, conducted with flair, makes for an essential addition to the library of every lover of African literature.