Lynda Ballen's work is as much about the methods, materials and processes used in its creation as it is about the finished work.

On the surface, there is a quiet simplicity to Lynda Ballen's works for Ex Terra Etcetera at David Krut's Blue House. But Ballen's work always hints at the layers beneath, both physical and metaphorical. As you stand in front of her stretching vertical landscapes it is easy to get lost in the gently receding colours, carefully chosen for their resemblance to historically used plant pigments, and the precise weaving of the imagery to create a pixel-like lattice. This is the result of Ballen's unique paper-making technique where she laminates handmade paper over a matrix of thread.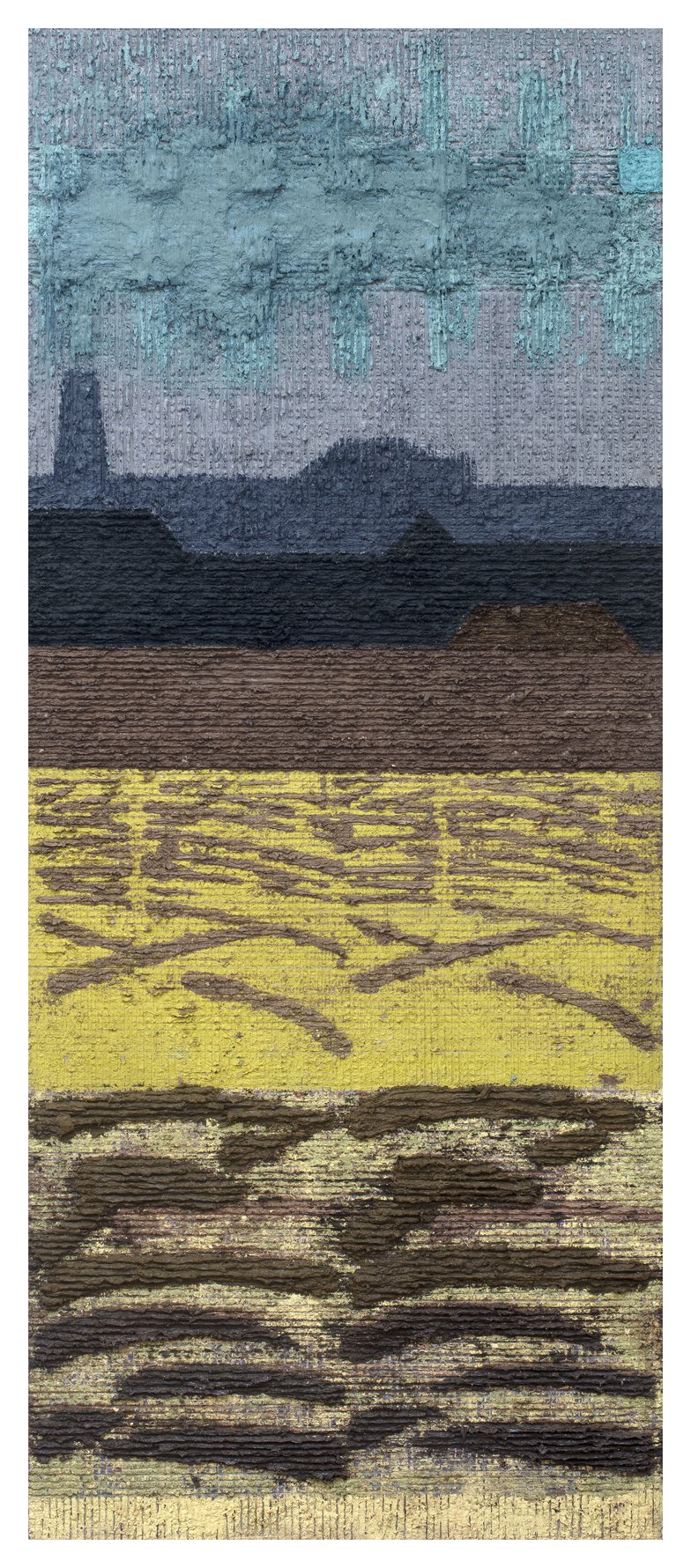 Her works have a heavy materiality with mountain ranges of oil paint forming out of the canvas, the criss-cross of her woven paper, and the precise use of colour theory to pay homage to the natural pigments from which she draws inspiration. While all of this is visible in images of her work it is only in-person that you get a real sense of the layers and tactility of the artworks. On a screen the image flattens, and is diminished the texture and depth. It is fitting given her belief in the importance of of creating something from the earth around you, in physicality.

All of these laboursome processes are underpinned by hours of learning and a deeply theoretical background, from tracing the roots of colours used in San Rock Art to the paintings of the Renaissance. ballen has delved into the tapestry traditions of South America and honed a paper-making technique to replicate and reference, and also redefine, these traditions in her work. Then there are the years of formal arts training, teaching and practice with Ballen's controlled use of colour-theory. This as well as her careful demarcations of space mean her landscapes are still distinctly modernist.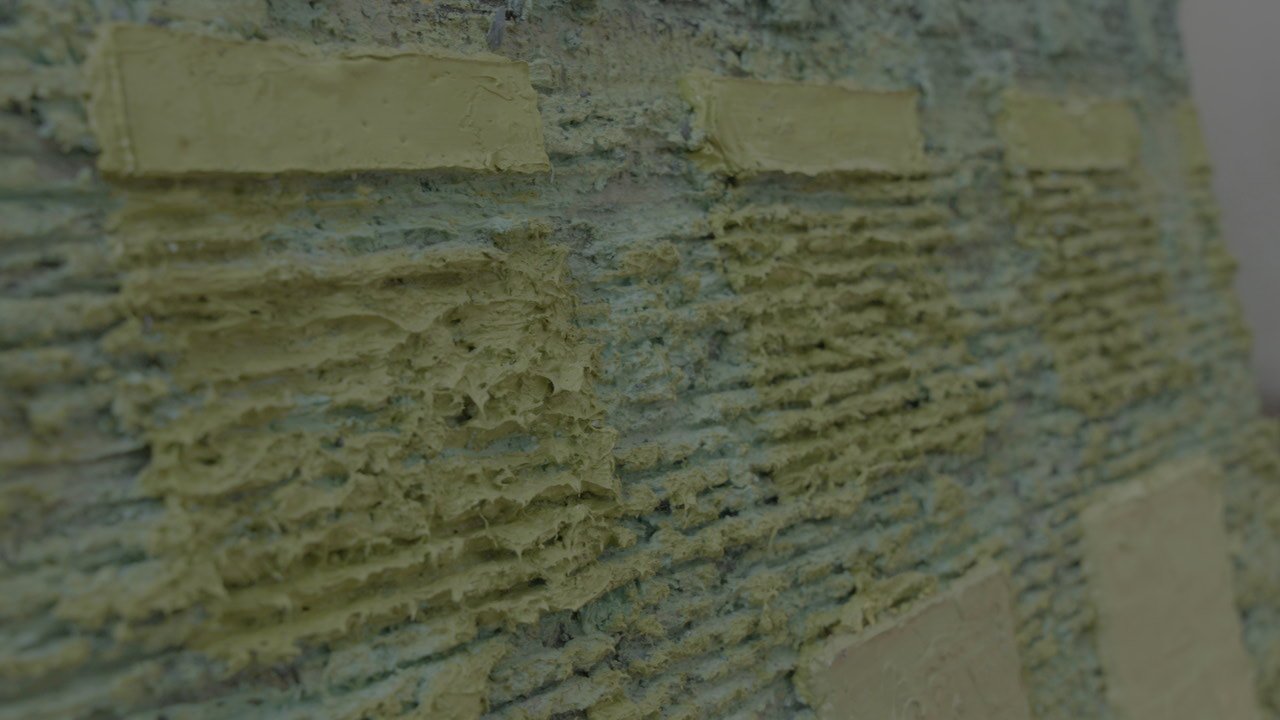 The landscapes of receding fields and towering mountain ranges foreground the plants from which the colours originate and the gradation of the sky blues in Criss Cross Crocus or the densely dark purples in Logwood Legend give Ballen's work their depth. In most, industrial and urban buildings loom over the plants. While the beauty and sacredness of the natural world still envelops these works, the growing presence of the human-made world undercuts the tranquillity of these works with a sense of unease.

Ex Terra Etcetera is a reminder of nature's beauty. That it is still there but that it is precious, and its continued presence is up to the ways in which we develop the human-made world. It is in our hands.

Ex Terra Etcetera is a brilliant showcase of the varied techniques available to artists and is well worth a visit to see Ballen's unique processes. Exhibition opens Sat, Mar 11 at 11:00.