The best way to get to know Joburg is to hang out with an insider. In our Ask a Local series we chat to some of our favourite Joburg city people to get the lowdown on what makes Joburg unique. This week Soweto-born BASSIE MARUNYANE from Pech Flexible Office Space shares her Joburg with us.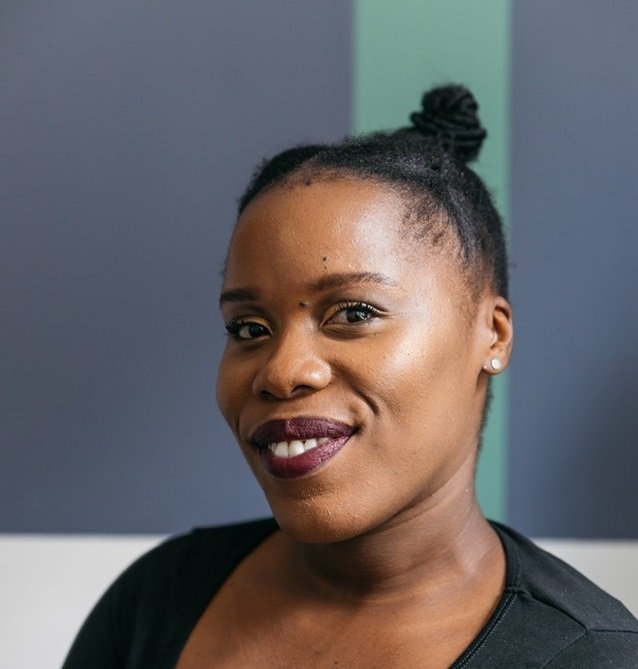 BASETSANA (BASSIE) MARUNYANE is a professional concierge and events coordinator based at Perch Flexible Office Space, a chic and creative co-working space at 37 Bath Avenue in Rosebank. A self-confessed "spunky socialite", when not busy coordinating professional networking get-togethers and skills workshops at Perch, throwing parties and curating lifestyle events, she spends her free time exploring the city, which she confesses that even as a life-long Joburger, she still hasn't seen all of yet.

Why Joburg? 
Joburg is all I have grown to know. I mean we all love travelling but let's face it why live anywhere else if everyone from everywhere else is migrating to the very place I call home?! This is a self-proclaimed South African hub, perfect to work in, play in and relax in.

Favourite Joburg suburb?
Soweto, because just like the inner city of Johannesburg you get diversity galore.  

What's the one thing no one would expect to hear about Joburg?
That it is actually quite safe.....I have never been mugged.  

The most underrated Joburg sight or experience?
Main Street in the City Centre down to Gandhi Square is my ultimate work/play area.  

A visitor should not leave Joburg without experiencing...
Soweto streetlife! Apart from its historic attributes, Soweto is as diverse as anything you will see.

There are the bourgeoise of the city driving around in their Porches to go to a local fast food joint for a kota and the buzz of taxis hooting all day is almost in sync with the veggie trolleys honking to entice their customers. Just there across the street from the bubblegum-popping, weave-flipping girl from the facebrick house on the corner is the woman working hard to make ends meet and that old lady on her pension who is just out for the day fishing for nostalgia...

Weekends are the life of Soweto. Huge speakers at every street corner and the smell of braai meat filling the air and the sound of diverse dialects responding in their own native tongues...It's all the culture as I know and love.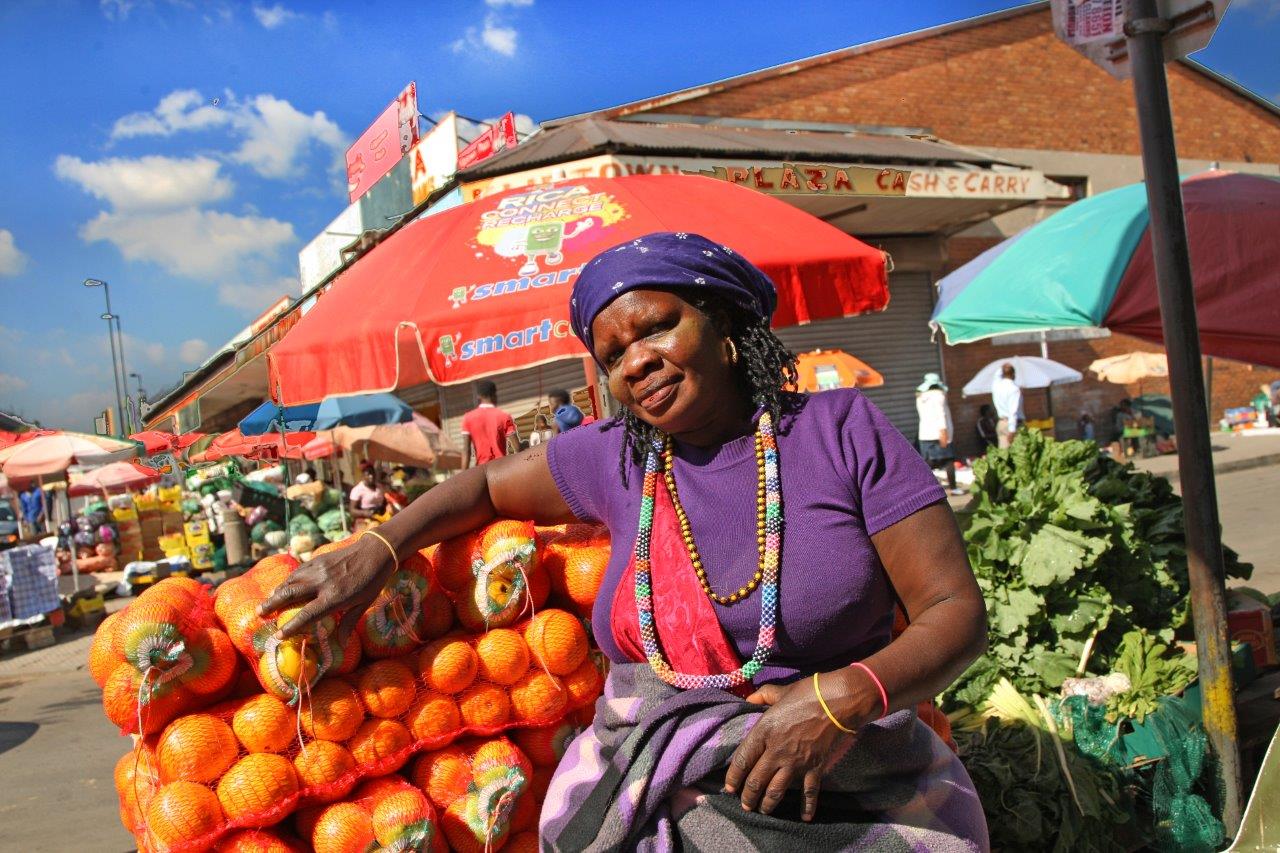 Favourite bar or afterwork hangout?
News cafe in Rosebank - it's near work and reminds me of home (Soweto). 

Favourite place to shop?
I shop at a lot of places for different reasons. I love thrift stores and markets like those at Soweto Theatre, Main street and Maboneng, but for the quality new stuff I go to the mall. Sandton, Cresta, Rosebank, Mall of Africa or Maponya Mall.

Favourite place to relax?
My house in Soweto!

Favourite restaurant or cafe?
Chaf Pozi in Orlando, Soweto. It's the perfect mix of great food, music and adventure from go-karting to bungee jumping from the top of the cooling towers. 

The most memorable meal you have eaten in Joburg?
Authentic mogodu and cows heart. I still eat that almost every weekend to make up for the weekday salads and sarmies.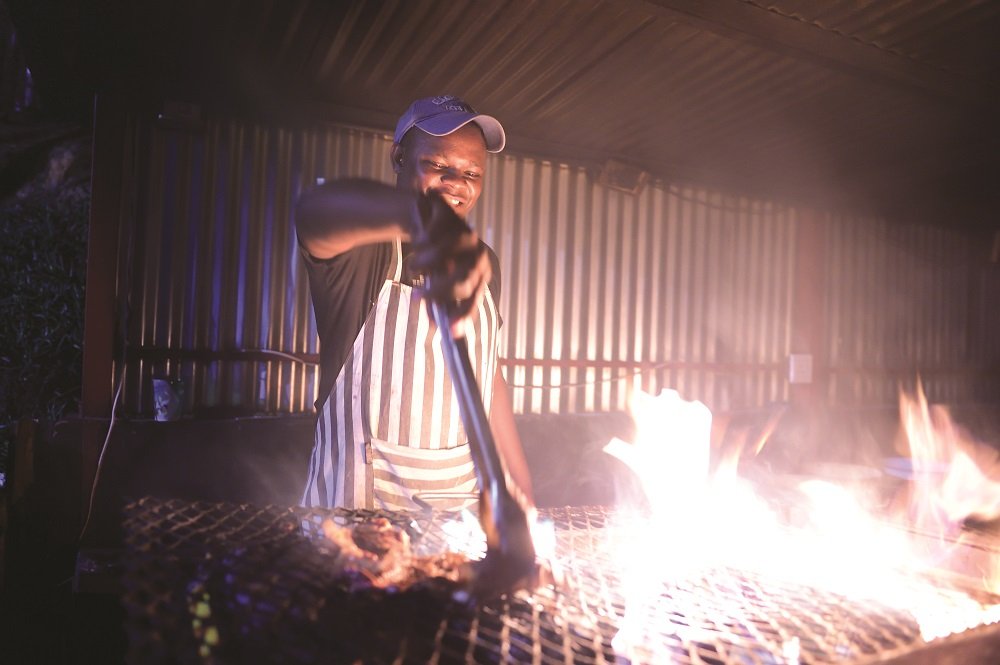 Where would you recommend for a first date in Joburg?
The Artivist in Braamfontein. They have amazing food and beautiful visuals for a type of girl like me. Otherwise Tashas in Sandton - sit in the flamingo room to set a mushy romantic vibe.

If I could buy any Joburg building...
I'd buy The Tyrwhitt, one of the new apartment block that's being built in Rosebank.

On a weekend you'll find me…
In the day find me at Neighbourgoods Market in Braam on a Saturday or Fourways Farmers Market on a Sunday. At night in Soweto, for chilled nights an R'n'B bar called Lacadi or a pumped night somewhere like Social Link, Bafokeng, Chaf Pozi or Meli. Or even sassy Icon Soweto for when I want to dress up.

How would you spend your perfect day in Joburg?
Waking up to the sound of a train at 6am to get ready for a morning walk or cycle around my area then back home to get ready to go stuff my face with homemade food from across the world at a market, from Asian to American and of course South African food. Paired with a live band in the background and some shopping for dope clothing items. Then just before the sun sets, in Soweto the place to be would be Vilakazi Street for some history and party-hopping.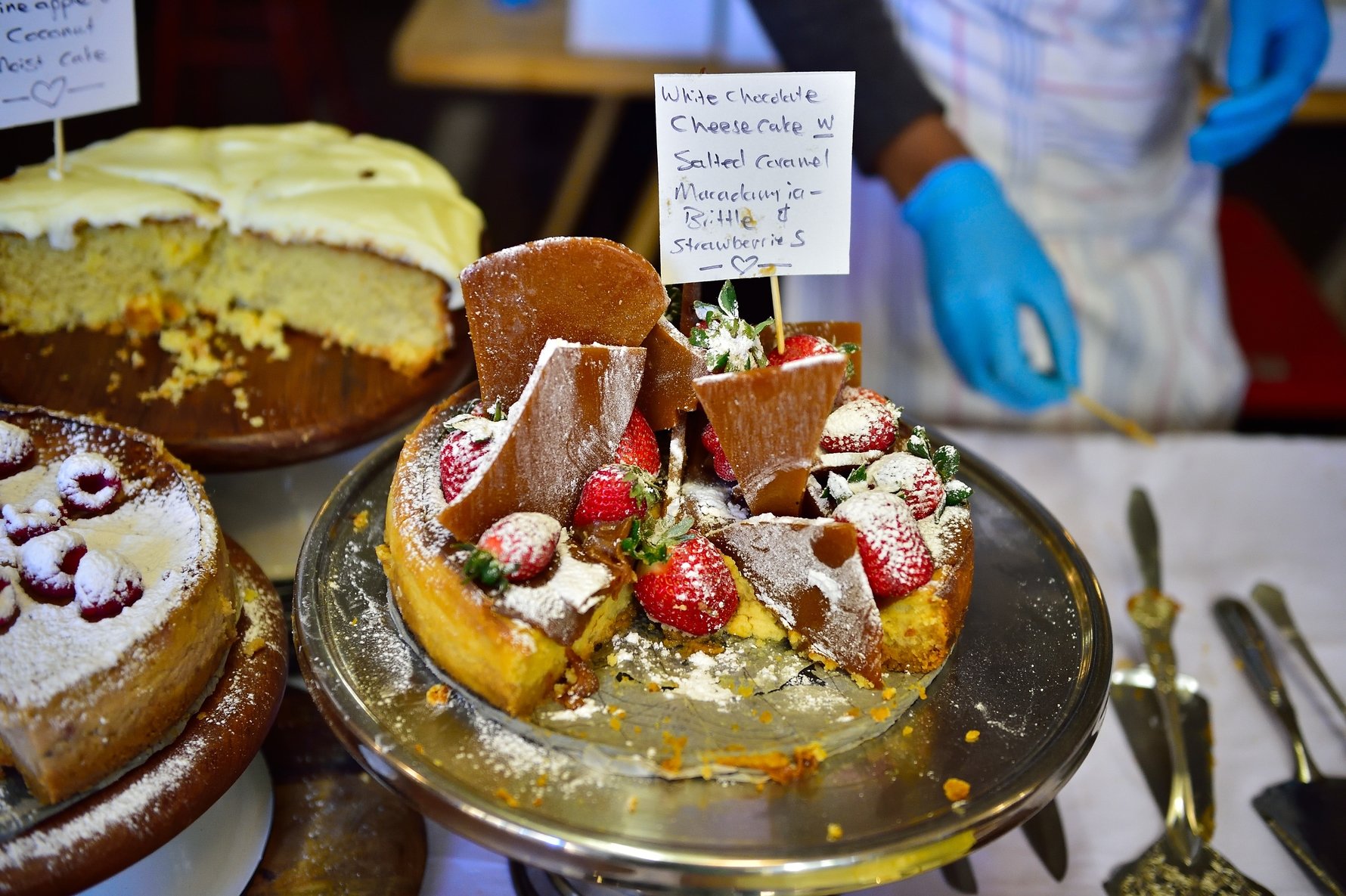 Number one tip for a first-time visitor to Joburg?
Be open-minded and have fun!

Best things about Joburg?
The People!!

Worst things about Joburg?
NOORD TAXI RANK and Government.

Your favourite Joburg person?
Hmmm tough one! My Grandmother. She depicts what Joburg has always been about to me now. She's stylish with diverse tastes that she picked up from years of working in the north of Joburg, while at the same time living in Soweto and running a church.

What makes someone a Joburger?
The humanity, style and hustle.

If you didn't live in Joburg where would you like to live?
Botswana. I know, I know, they are polar opposites but my father is originally from Botswana so I would live there but eventually come home to Jozi.

Joburg in three words: Refreshing, diverse and cultured.

Describing itself as 'like gym for people who need to work', Perch offers over 40 hot desks, 20 dedicated desks, 22 private offices and five meeting rooms as well as team booths, lounges and other breakaway areas. Desks can be rented on a daily, weekly or month-to-month basis. Find out more at perchoffices.co.za.