Neill Wright's solo exhibition, A New Solitude presents abstract and representational elements that co-exist in an unorthodox harmony. His work is a collision of reality and imagination, and hints at volatility and chaos. It's also a reflection of a world that is beautiful, energetic, and marked by abstraction –  a place in which to get lost.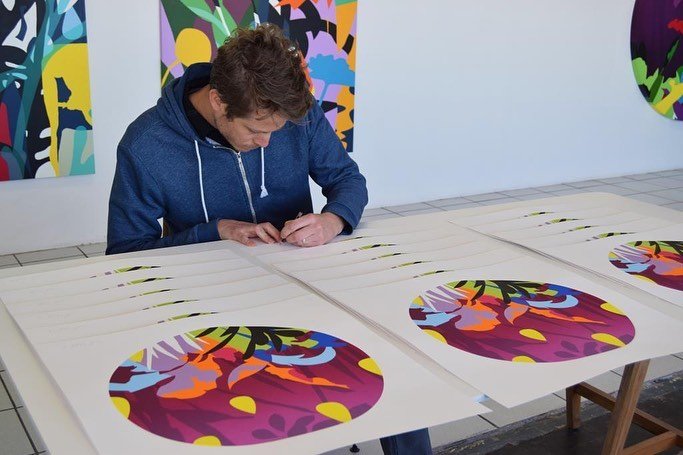 Neill Wright constantly documents the world around him through photography creating an ever-expanding visual library of the every day. These are the references that underpin his painted works. The photographic images are digitally sampled, collaged, redrawn, and simplified to create the compound compositions of his multi-layered paintings.

A multidisciplinary artist based in Johannesburg Neill Wright explores various mediums, such as sculpture, printmaking and painting as modes of expression, drawing inspiration from the interconnected worlds of media, popular culture, politics and societal interactions. His satirical work braves the world of social commentary in a bold, colourful and humorous manner to reflect on South Africa and African society as a whole. Through highlighting the absurdities of a collectively experienced 'everyday', his work subverts the tragic, placing the viewer in a space where they are confronted by opposing feelings: the melancholic reality and the ironic hilarity of his compositions. 

Opening Thursday, August 25 at 18:00 at Everard Read Gallery.