Head to Braamfontein's popular Saturday market The Playground for a Paint and Sip session. These sessions must be booked in advance. 

Paint and Sip takes place on the ground floor of the market (where the food vendors are located) with a nice long table set-up. You'll arrive to find a white canvas, an apron, a range of acrylic paints, paint brushes, a pencil, and a matching eraser per guest. Each person also receives a cup of water to rinse off their brushes. 

Curating the experience is Hillary Idiabolo, Galaletsang Nokwane, and Tariro Kandawasvika from K.art243  (Kinshasa Art 243). Hillary Idiabolo started offering the Paint and Sip experience in Kinshasa, Congo hence 243 (area code for Congo), and now also operates in Johannesburg. These three lovely people are there to help you unleash your inner Picasso.  

Turning a blank canvas into a unique artwork is guaranteed fun when you sip your way to a one-of-a-kind masterpiece. Tariro, who is also an artist and super encouraging, guides you step by step starting with finding the inspiration of what to paint. Those who come prepared with ideas like we did are more than welcome to use them.

We opted for something sweet, a watermelon slice on turquoise background, and a sunset with a mountainous backdrop.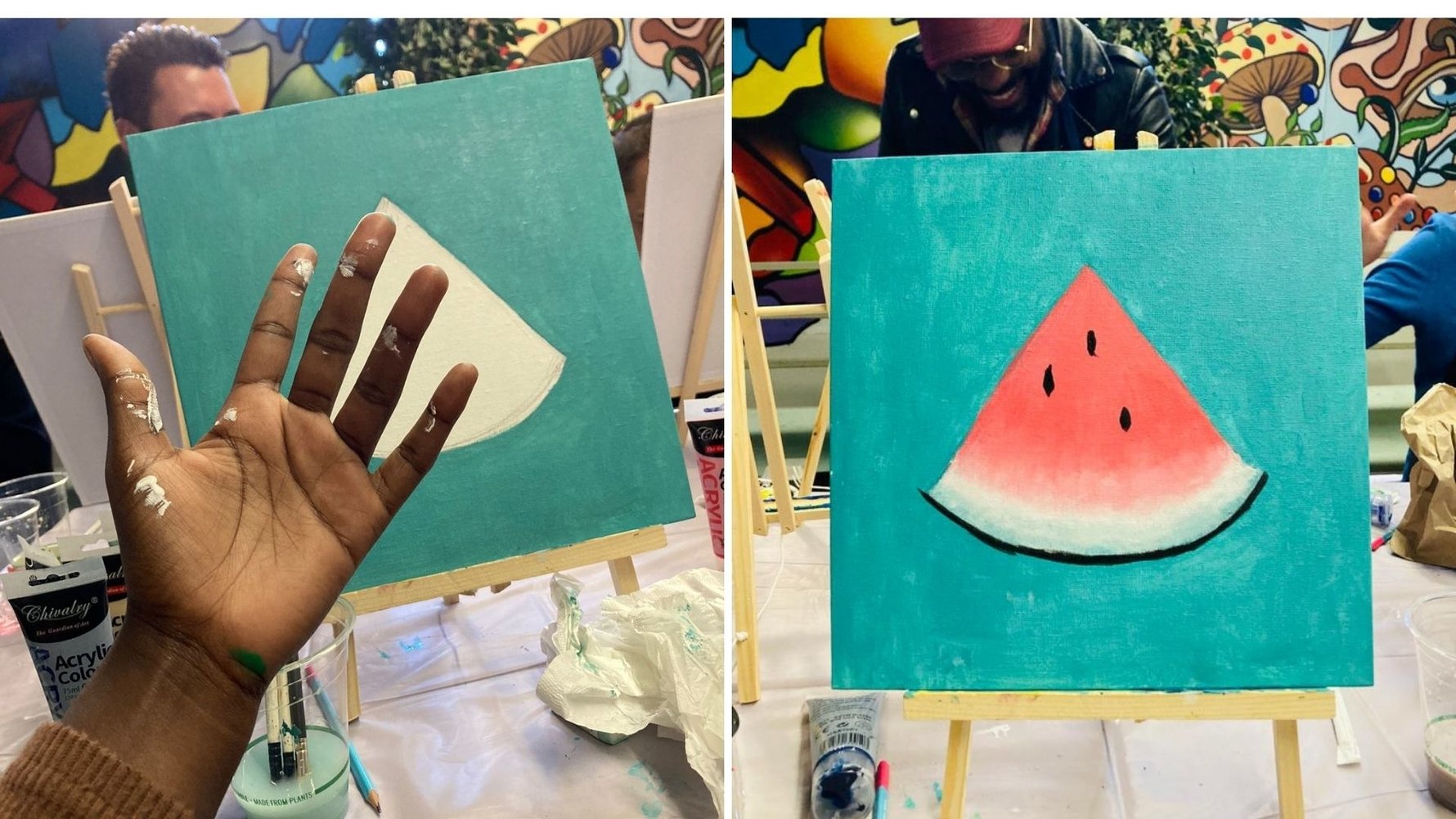 The experience kicks off with a cocktail to get the creative juices flowing, then you lightly sketch your drawing which should take no more than 15 minutes for that perfect slice shape! Tariro mixed the paint colours – essential tip: the perfect combination of green, blue and white creates a vibrant turquoise. From there an angled brush was used to paint around the watermelon slice (pro-tip if you dip your brush into water, you'll cover more space on your canvas). 

Meeting fellow painters, peeking at their paintings, and socialising is all part of the fun. You are also free to take a breather and purchase drinks from the market during the session. What makes this more enjoyable is that no artistic ability or experience is necessary, so no need to be intimidated by anyone who seems to be doing better than you.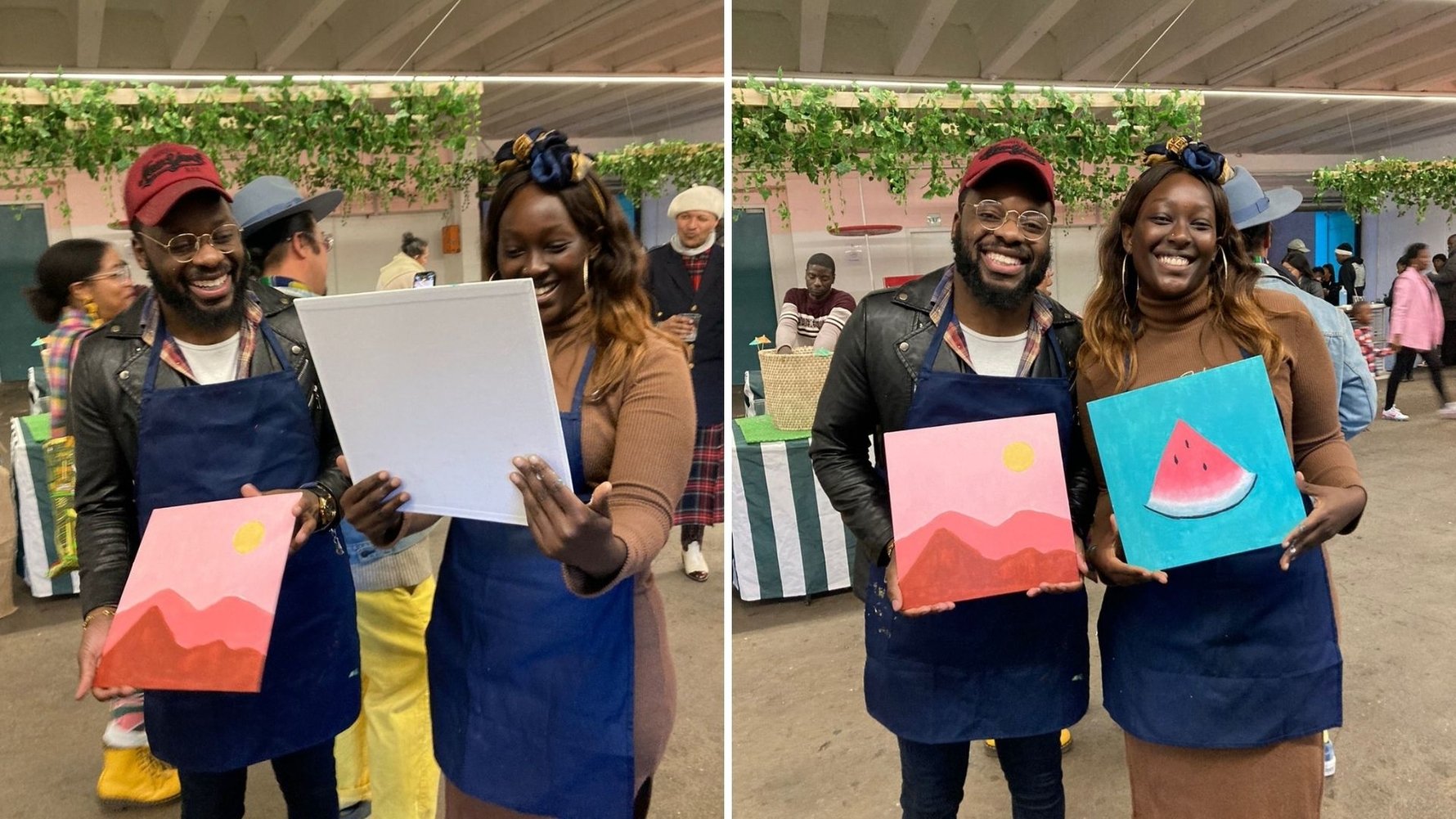 Anyways, back to the painting – mixing red with a touch of white paint to create the pink part of the watermelon slice, followed by blending white paint towards the bottom to make it all seamless did the trick. Blending is the most challenging part and it's worth standing up from your seat for a different view to ensure perfection.

For people who have never painted before, we were pleasantly surprised at the end result! Once completed, all the artworks are put on display while you enjoy food, drink and music at the market. You are then free to proudly take your artwork home with you. 

Taking place every Saturday from 13:30–16:30. Tickets R200, includes all painting equipment, one complimentary drink, and free entrance to the market. Book your place on the next edition here.