Now in its eighth year Joburg's annual RMB Turbine Art Fair is always a highlight of the city's art calendar. The RMB Turbine Art Fair is an important voice in representing the work of predominantly young and emerging artists with a range of prices that usually start under R5000, making collecting affordable and accessible. 

The contemporary art world has made the shift online. And recent months have seen the launch of exciting new digital platforms and new opportunities for local and global aspiring and established collectors to buy contemporary African art. This year's RMB Turbine Art Fair 2020 is one of the most exciting upcoming virtual art fairs on the calendar. 

With the coronavirus pandemic having halted busy events like art fairs, in 2020 RMB TAF2020 takes place entirely online from August 27 – September 13, with an exciting and innovative programme. Viewing opens to the public at 9am on August 28.

Each gallery exhibiting this year will be represented via its own dedicated virtual viewing room where artworks will be displayed with interactive messaging, behind-the-scenes profiling of artists, and video, adding a new uniquely accessible element to the fair.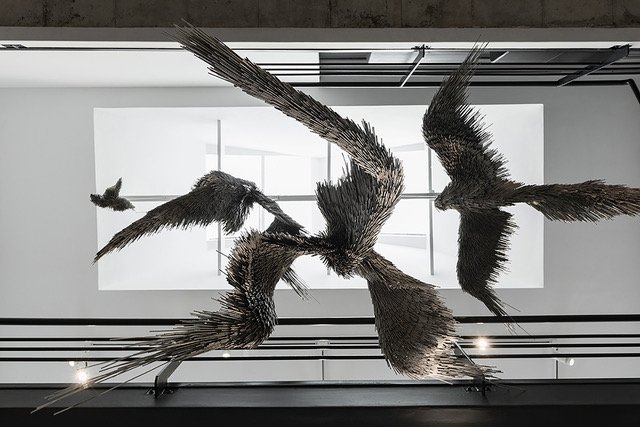 What's on the programme at RMB TAF2020
For aspiring collectors this is an outstanding opportunity to discover young and emerging artists and buy works from the comfort of home. The programme is jam-packed with an exciting array of special virtual project spaces to look forward to, and includes: 
New World Order, an exhibition focused on artists in academia, curated by Johan Thom.
Looking Forward, representing artists working in digital and new media art.
Looking in – Galleries, showcasing galleries exhibiting new work by emerging, mid-career and established artists
Looking Out – Installations and Sculpture, featuring exciting new installations and sculptural work by young artists with Jake Michael Singer as the featured artist for 2020.  
Looking back – Masters and Secondary Market, including exhibitions from auction houses, independent secondary dealers and art consultants, a particular highlight of which is Strauss & Co's curated exhibition profiling the works of two South African female artists, Maggie Laubser and Gladys Mgudlandlu. This is always one of our favourite programme features – bringing together two art histories in unexpected ways. 
First Look – The Graduate Exhibition, which presents viewing rooms from South African universities showcasing works by masters students.
RMB Talent Unlocked, always one of the fair's most popular exhibitions is this year curated by Londi Modiko and represents emerging artists.
Tactile Visions – Woven, a curated selection of textile-based works by emerging and leading South African artists.
Dual Vision – Editions brings together master printmaking and photography studios and galleries specialising in print-based and editioned artwork.
Visions Unite – Collectives and Project Spaces, collectives and project spaces dedicated to the support and development of artists' careers.
Stilled Life – a community photographic project of 100 photographs  curated from amateur and professional South Africans documenting 'life in times of Covid SA'. The selected photos will be auctioned in partnership with Strauss & Co in August and all proceeds go to the BASA Artists Relief Fund.
 Another fun feature of the programme is the Kaya FM Playlist curated especially to accompany your viewing experience.