An invitation to try out a new spa treatment at the Saxon Hotel Spa called the Digital Detox journey got us thinking about how this Covid era has truly catapulted us into a new digital world. On one hand it's got many upsides –something we remember every time the doorbell rings and another parcel from faraway–an artwork, takeaway meal, or loaf of sourdough bread –ordered online, arrives on our doorstep. But on the other it's made us commit to a long-term relationship with multiple screens, meetings online, and a daily life that "always switched on", and mostly seated.

Cue an immense sense of both anxiety and relief when this writer arrived at the spa and was presented with a cloth bag embroidered with the words "digital detox" and instructions to deposit my mobile device in it, and leave it in a locker.

This is truly an experience designed to make you switch off. I left the changing room for my 90-minute treatment with therapist Felicia, and walked through a door to a room called "Nirvana" (truly, that was the sign on the entrance). Like all body treatments at this spa, it starts with a gentle foot washing ritual after which you hop onto the massage bed, and give up any lingering separation anxiety.

A guided meditation played through the treatment room as the therapist embarked on applying a full body exfoliation massage, enhancing circulation and scruffing away the dullness of too many hours spent sitting over a laptop. Post-massage it's time to hop into a hot shower, prepared for you in the treatment room, and to wash away both the exfoliation grains and any sense that you should be doing something other than this.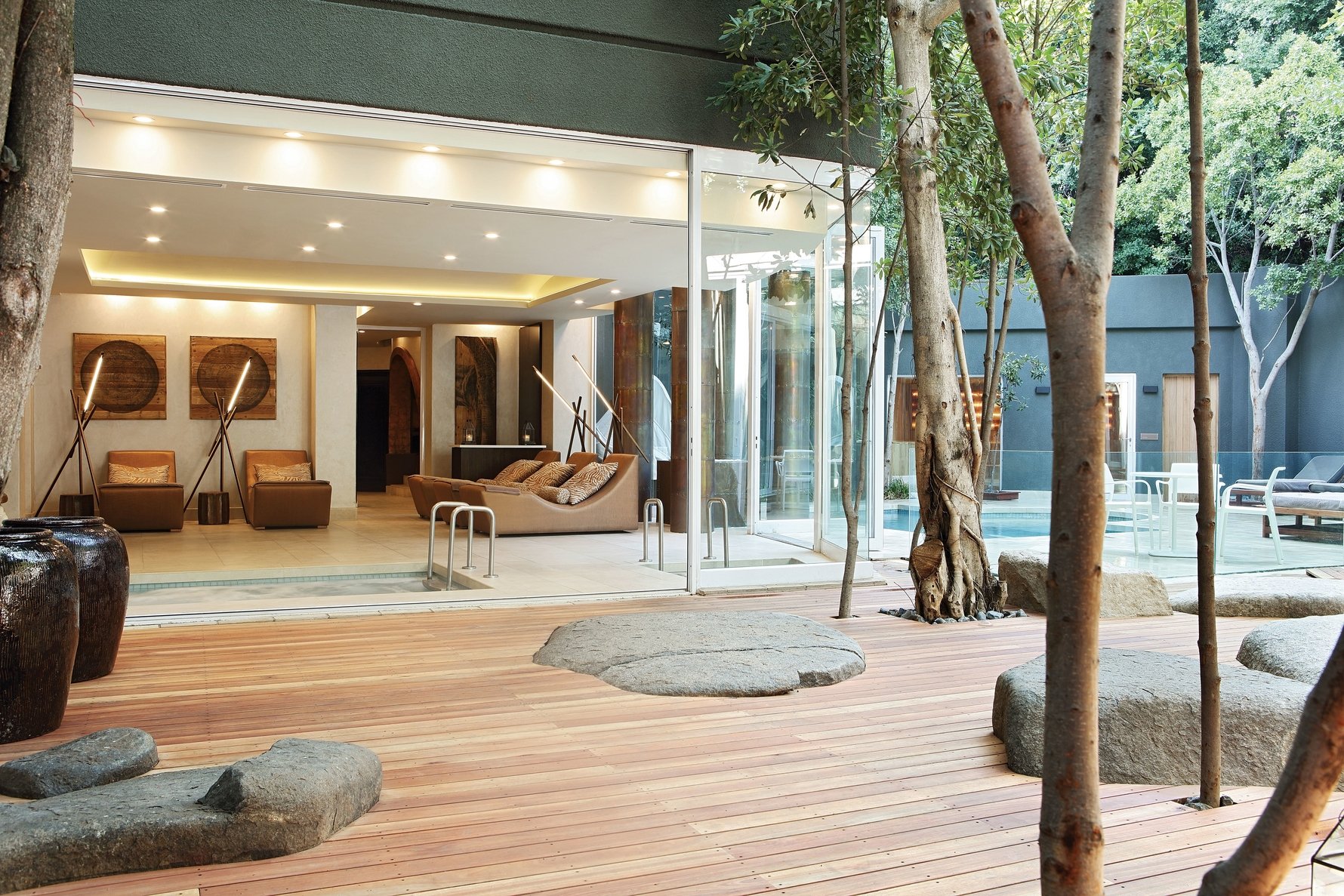 Back on the massage bed, what followed was a treatment that was made famous when Hollywood actress Gwyneth Paltrow hit world headlines in a backless dress bearing the marks of a cupping massage. The silicone cups are used for draining the impurities of the body's lymphatic system. It's mildly uncomfortable as the skin is almost sucked into the cup, but I found it not all unpleasant. I imagine this treatment –in the hands of an unskilled therapist –may be one to avoid, but in my case it started to feel immensely releasing, as if all the tension and strain of this time was being brought to the surface, and eased. A mild bruising and tenderness can follow but it disappears after a day or two.

In short, it left me feeling blissed out, and reluctant to leave the confines of the spa. The Saxon Spa has long been a favourite, because of its fantastic facilities that include an indoor jacuzzi, heated outdoor pool, icy indoor plunge pool, sauna and flotation pool. For any treatment we suggest you arrive much earlier and take time to enjoy these. You can also order a light meal, or as I did simply retreat to the poolside post-treatment where I enjoyed a cup of tea and the most delicious array of little freshly baked cookies. As soon as I lay down, I was covered in a warm blanket to ward off the afternoon chill.

We have found the service at this hotel to be always exemplary, and that day at the spa was no different. In a world where we have been and continue to be challenged by change, and a shifting sense of even the earth beneath out feet, the Saxon Spa continues to offer reassurance that some things are not going to change.