Curated by performer, musician, writer, and educator Bongile Gorata Lecoge-Zulu, Season 8 of performances at Joburg's collaborative and cross-disciplinary art space, The Centre for the Less Good Idea, takes place live from Oct 20 to 24 in Maboneng.

Fresh from the success of the Centre's exciting week-long return to live performance in September, Season 8 continues the momentum with a live performance programme of brand new collaborative, experimental, and interdisciplinary works. Season 8 has been inspired by "the provocations of breath and mythology". Encompassing themes of breath as an engine, as a language, and as a space, the works also delve into religion, spirituality, imagination, personal and contemporary mythology.

In particular, the 18 works selected for this season prize the musical, physical, and the narrative, mixing emotions from the humorous to the absurd and contemplative. 
Season 8 performances and ticketing
Season 7 is broadly divided into four programmes, each featuring a complementary series of short performance pieces by an array of collaborators. The performances take place at the Centre for Less Good Idea's event spaces and studios at Arts on Main in Maboneng. Tickets for each performance programme cost R100 and can be bought online at lessgoodidea.com.

Here's a look at the Season 8 programme of events at a glance:
Wed Oct 20 Exhibition launch Thinking in Poetry and Cardboard exhibition and book launch Woven with Brown Thread (18:00), Programme 1 at events space (19:00), Programme 1 at the Centre (20:30)
Thu Oct 21 Programme 2 at the events space (19:00), Programme 2 at the Centre (20:30)
Fri Oct 22 Programme 3 at events space  (19:00), Programme 1 at the Centre (20:30)
Sat Oct 23 Programme 4 at events space (19:00), Programme 2 at the Centre (20:30)
Sun Oct 24 Programme 3 at events space (15:30)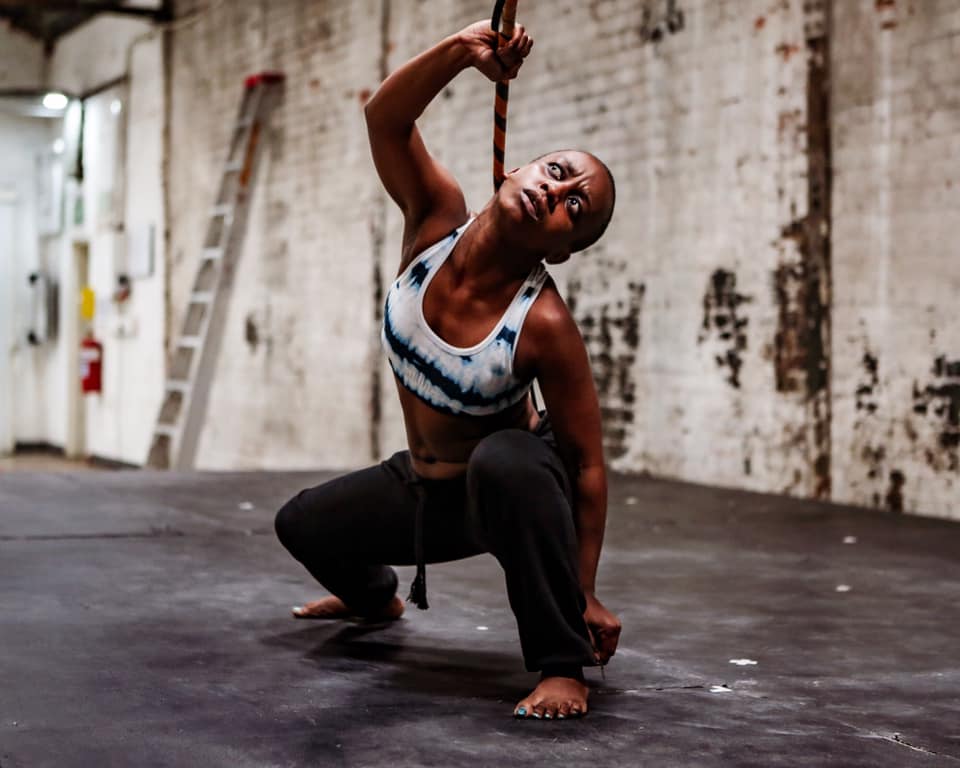 Season 8 art exhibition 
So Academy | Thinking in poetry and cardboard exhibition
2nd space, open from Wed Oct 20 to Sun Oct 24 (from 17:00 on Wed and from 13:00 Thu–Sun)
In addition to the performance programmes of Season 8, a multi-media exhibition is on show in the 2nd Space exhibition area at the Centre throughout the season. The exhibition features cardboard models and short videos created through the Thinking in Cardboard Mentorship Programme, short videos from the Poetry Minute series curated by Bongile Gorata Lecoge-Zulu, and videos showcasing the poetry of Woven with Brown Thread, an anthology created as part of the Khala Series | 100 Poems project. 

The exhibition opens on Wed Oct 20 at 18:00, coinciding with the book launch of the poetry anthology Woven with Brown Thread. Entrance is free.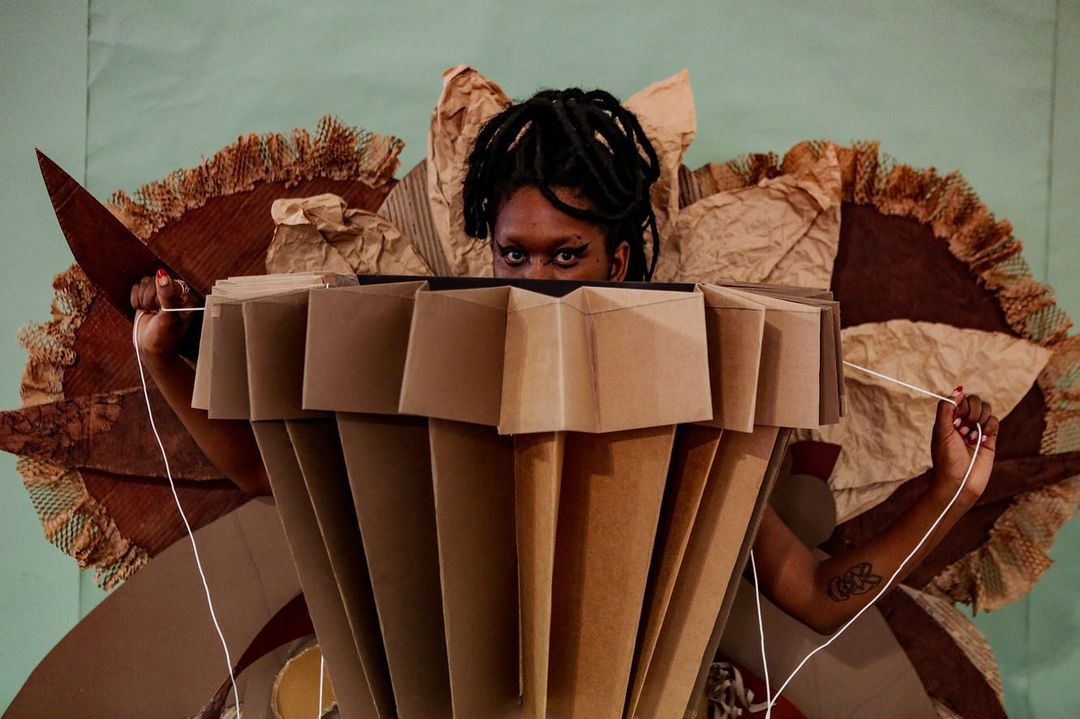 SEASON 8 PERFORMANCES
At The Events Space, Programme 1
Wed Oct 20 at 19:00 at the Events Space 

SONG CYCLE  Misread | Withdraw | Disregard
IN OUT  & ABOVE  Sense | Of | Self
BASSLEXIA   Sonic | Adhesive | Erudition 
PITSANA  Cook | Cooking | Cooked 
TORO  Fragments | Beyond | Ethereal  
At The Centre, Programme 1
Wed Oct 20 at 20:30 and Fri Oct 22 at 20:30 at The Centre

WHAT IS IT?   Myth | Mith | Meeth 
ISITHUNYWA   Song | Forcefield | Spirit
At The Events Space, Programme 2
Thu Oct 21 at 19:00 at Events Space 

SONG CYCLE    Misread | Withdraw | Disregard
HARD BUT FRAGILE   Hard | Haunting | Tender
BASSLEXIA    Sonic | Adhesive | Erudition 
PITSANA   Cook | Cooking | Cooked 
TORO    Fragments | Beyond | Ethereal  
At The Centre, Programme 2
Thu Oct 21 at 20:30 and Sat Oct 23 at 20:30 at The Centre 

CHUME & SUNDE   Stone | Love | Story 
BA MOEPO   Bodies | Mines | Betrayed
At Events Space, Programme 3
Fri Oct 22 at 19:00 and Sun Oct 24 at 15:30 at Events Space 

GA RE LEBALA: WHEN WE FOR(GET)   Norm | Hierarchy | Blank 
NOT A MACHINE   Practice | Manipulation | Living
SLEEPWALKING LAND    Dream | Imagination | Boy
BOLOBEDU  Sustenance | Ancestry | Rain 
INKOMO   Balance | Humanity | Essence
At Events Space, Programme 4
Sat Oct 23 at 19:00 at Events Space 

HASHTAG   Soft | Life | Underground Gang
THE WATER TOOK MY BREATH AWAY   Coincidental | Existence | Afterlife
DID YOU KNOW?!   Meanings | Origins | Patterns
HARD BUT FRAGILE   Hard | Haunting | Tender
IN OUT & ABOVE   Sense | Of | Self