This renowned fine dining restaurant in upmarket Morningside has achieved what many restaurants in this often faddish and fickle town fail to do – longevity and consistency, while staying contemporary. Opened in 2009 by Soweto-born Desmond Mabuza, Signature seems to have perfected the recipe that keeps this place packed to the rafters, even on a week night.

In short you can expect great service, top-notch ingredients, flavoursome food and a fantastic wine list. Now let's get into the detail.

We visited on a Wednesday night for one of Signature's special wine pairing evenings featuring rare and unusual wines that we discovered were only being made available for the night. It was an event that attracted a flock of Signature regulars who didn't think twice about buying up a whole case to take home after dinner.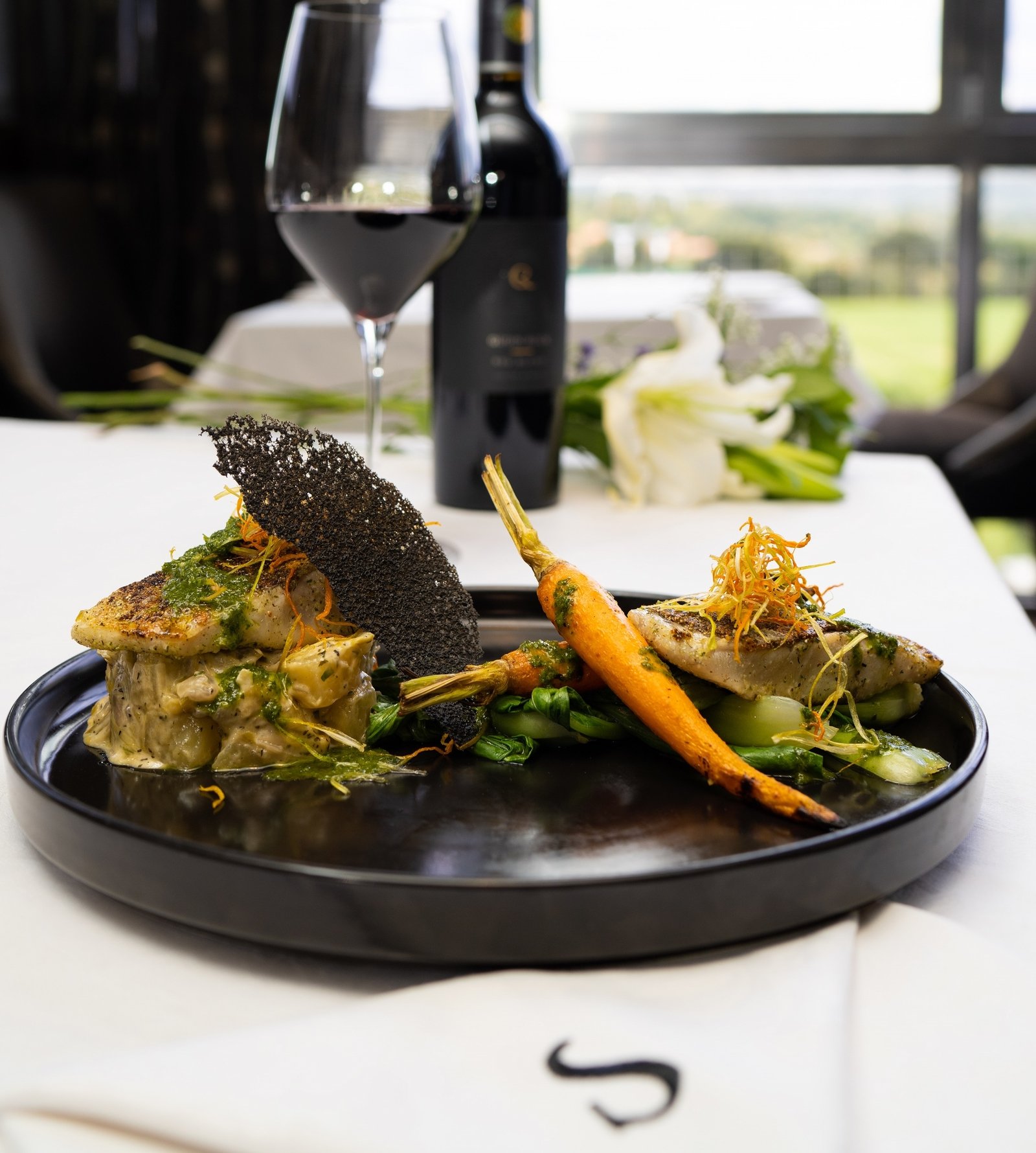 Signature is the brainchild of civil engineer turned restaurateur Desmond Mabuza, a trailblazer in what has historically been an industry dominated by white South Africans. He opened his first restaurant at the age of 28 and has continued to grow the Signature brand (there's also a Signature restaurant in Brooklyn, Pretoria).

Mabuza has a passion for fine food, wine and jazz and all three elements are cornerstones of the Signature dining experience.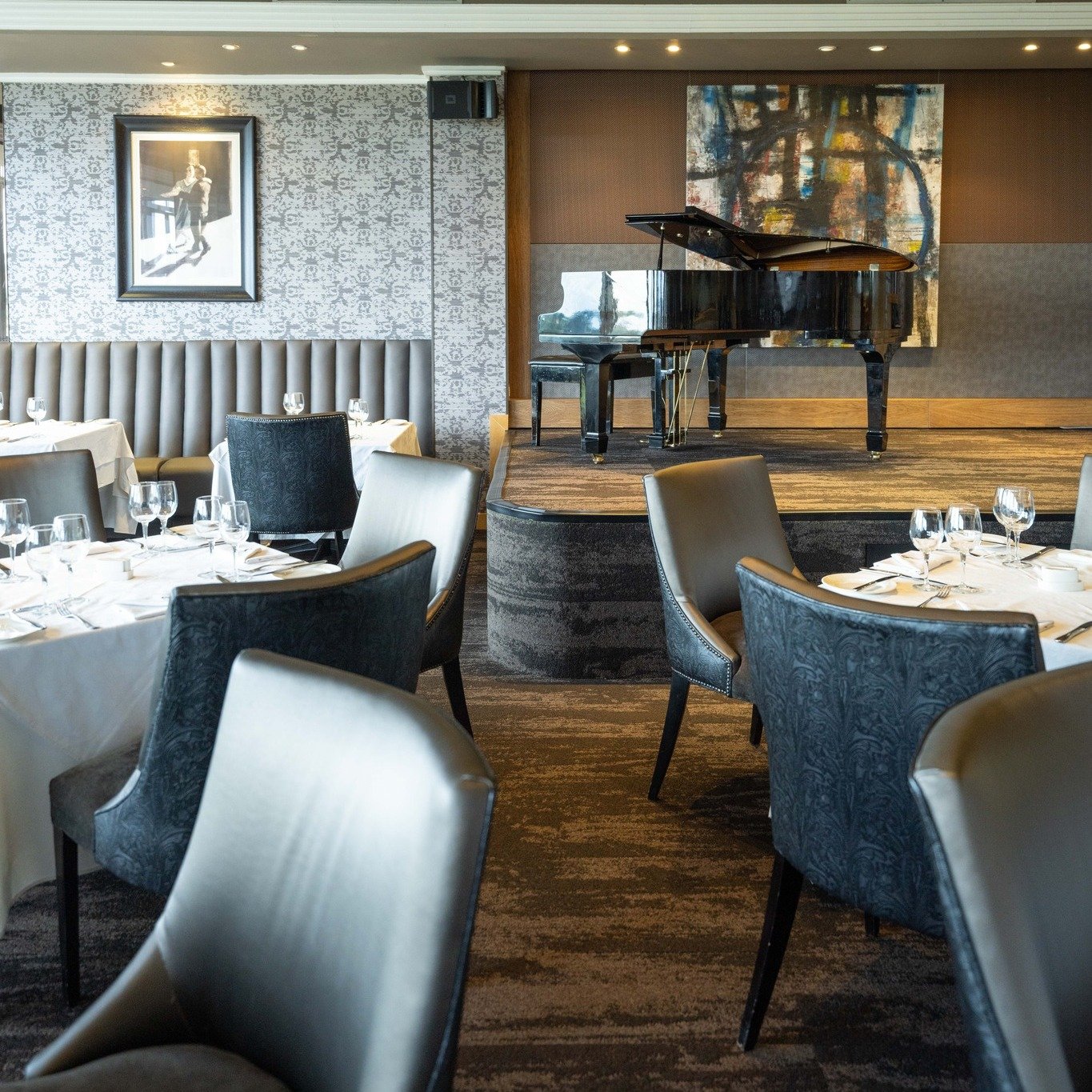 When it comes to the food, Signature offers up classic and robust fine dining. We began our evening with the excellent wild mushroom risotto. The texture was the perfect balance of creamy with an al dente bite, elevated by a wonderfully bouncy combination of flavours from the mix of mushrooms, finished with a splash of truffle oil.

Next we tried the Asian marinated duck, again served with those fantastic wild mushrooms, accompanied by a decadent flourish of duck liver mousse on the side.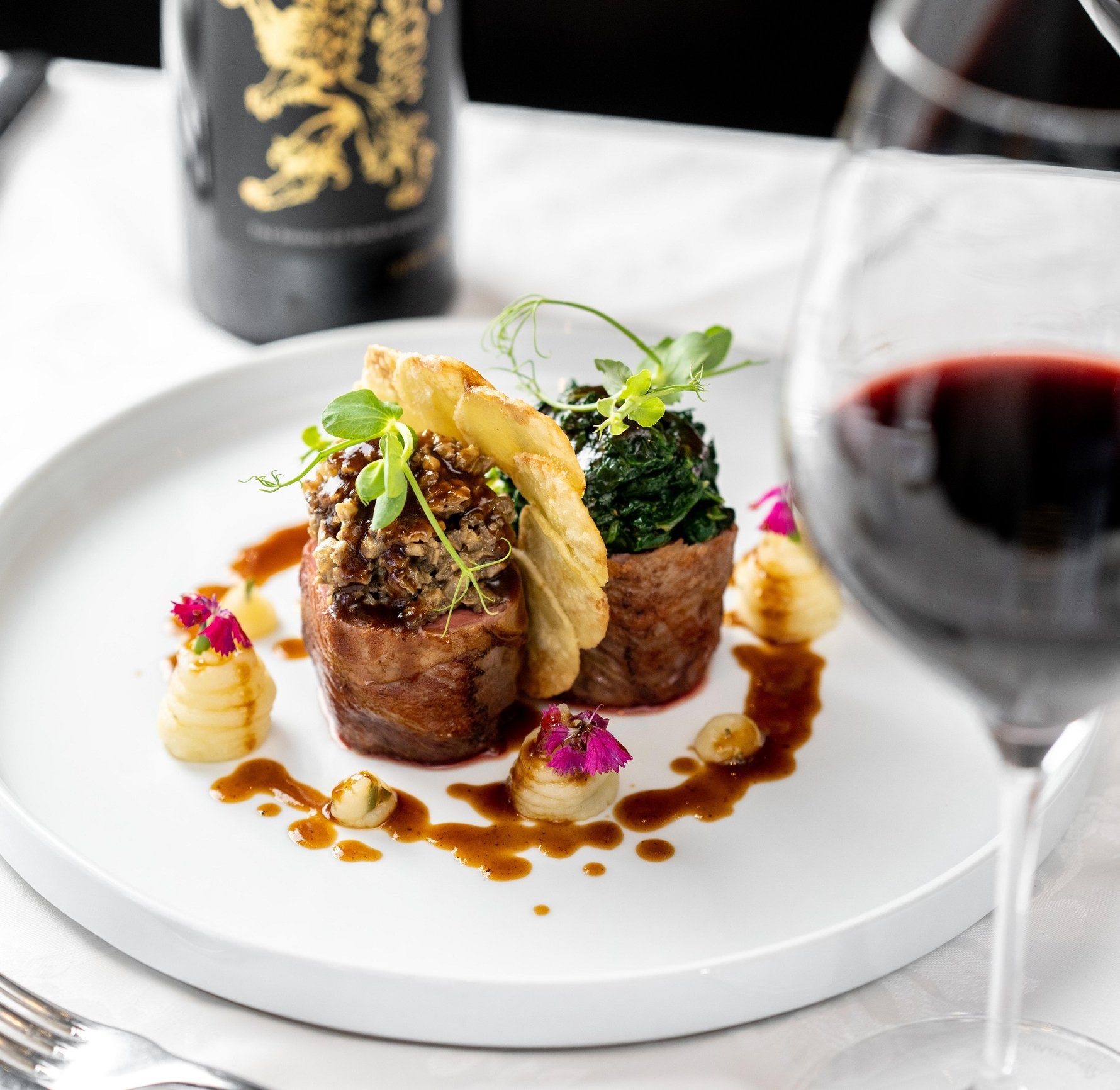 For mains we opted for the lamb chops, rich in flavour although perhaps a bit too rich in fat for our tastes, and a charred beef fillet served with flawlessly executed potato dauphinoise. Dishes here are elegantly plated, and if fine dining conjures fears of leaving hungry, you have nothing to worry about. The dishes are both rich and generously portioned, just like Joburgers favour them. 

Seafood features strongly (oysters are a very tempting way to start an evening), although if you are a red meat eater, we recommend the fillet (wet-aged for 21 days).

We thought twice about continuing on to dessert after such a sumptuous meal, but our fellow guests who eat here often insisted we simply had to try the Signature chocolate cake. Again very rich and just as the menu promises, mouthwatering-ly chocolatey, it was utterly delicious and the light touch of homemade pistachio ice cream on the side was the perfect accompaniment.

When it comes to service, there's great and there's exceptional, and it is fair to say, Signature's standards are up on there in the exceptional class. From the hostess at the entrance, to the waiters and sommeliers, service is smooth and sophisticated and special attention is given to getting to know guests. It makes sense that Signature has plenty of regulars. During our dinner we met some guests who dine here so often the restaurant has even prepared personalised cutlery for them, with a name engraved on the knife blade. 

With its floor-to-ceiling windows perfectly framing an uninterrupted view of the sunset, an exceptional wine cellar (and brilliant pairing advice) and a classy dining room with ample private dining space, this is the perfect venue for a special occasion dinner, or a regular Wednesday night when you just feel like treating yourself.