After a major lockdown slump, Sandton Central's dining scene has started to seriously heat up again, not least with the arrival of Solo Sandton in the 24 Central complex. Sandton's boujee set are finally back out in force, and many of them are at Solo Sandton, drinking wine, eating oysters and taking selfies. Nature is healing indeed 

This is the glitzy new home from home for those Sandtonistas who love Champagne, art, fancy food and a decor that says; dress to impress, and don't forget that signature shot for the 'gram.

We visited for one of Solo's lively bi-monthly Wine and Art evenings (book online here), an affair that brings together a wine-paired menu with live music and a chance to get to know that month's featured guest artists whose works are exhibited around the dining room. On display (and also on sale) were works by two young local emerging artists, illustrator Mark Modimola and self-taught modern textile and punch needle artist S'misosenkosi Skosana.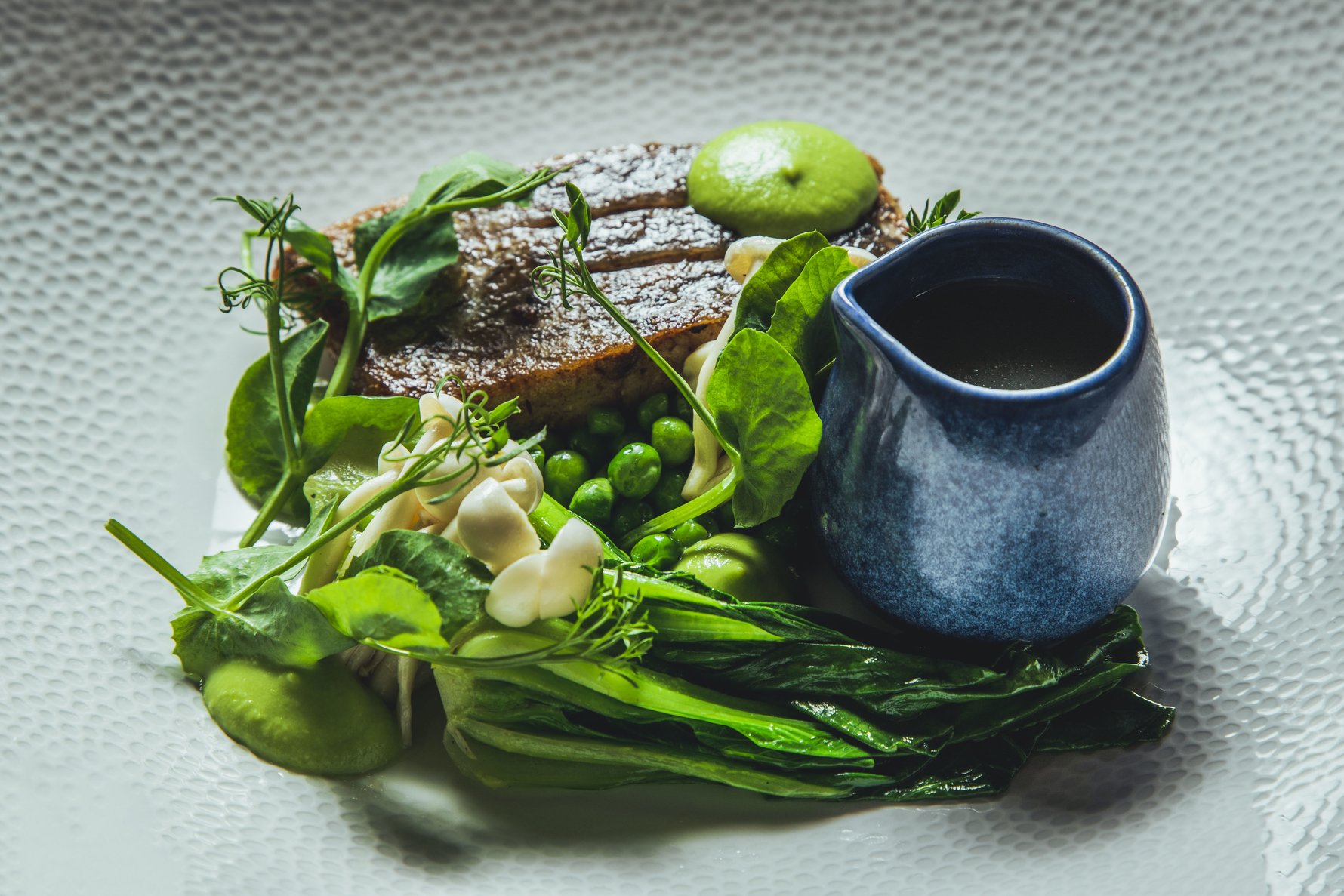 On arrival a glass of bubbly awaits and the atmosphere sparkles too, with low lighting glinting off walls of black and grey marble and good jazz in the background. On your way to the bathrooms and the moody Nest Bar area you will have to fight your way around people taking selfies in Solo's statement wine cellar tunnel. Even the waiters have worked out where exactly is the best spot to take a picture from. It's steadily becoming one of the most famous selfie spots in town.

As a first pairing with a glass of MCC, of course you can never go wrong with oysters. At Solo they come with an unconventional dollop of passion fruit, a sour-sweet addition that will surely divide the purists and those whole like such playful twists. The oysters are also available on Solo's regular tapas menu that also has plenty of other fusion twists such as pork tacos with pickled mushrooms, edamame, young peas, umami dressing and fish croquettes with masala pineapple salsa.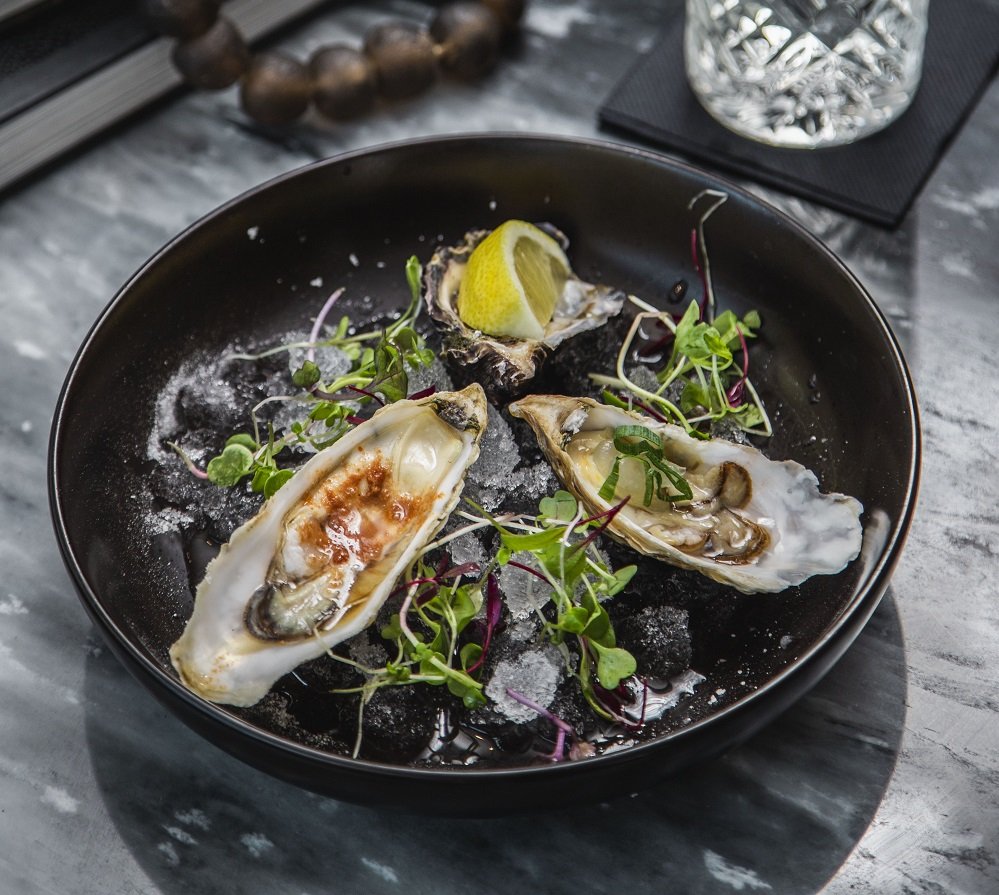 Heading up the kitchen is Ashley Murison-Johnson, who previously worked at the 12 Apostles in Cape Town, The Saxon (under David Higgs) and at Thief, a fantastic little Sandton wine restaurant that sadly did not survive lockdown. Murison-Johnson favours subtle and abstract flavour combinations, that all come artfully plated to achieve "sophistication simplified".

Sometimes these flavour profiles came off as too subtle and not quite punchy enough for our tastes, as in our cured salmon which definitely had space for some more smoky and citrus flavours. When it comes to the meats however, the kitchen didn't skip a beat, serving rich and tender cuts. The desserts are as decadent as the interiors and again beautifully plated.

Between our regular procession of courses more wines were introduced and then the floor was handed over to the band Re Ono. Live music has been so absent during the lockdowns that the opportunity to listen to some live funk, soul and afro-jazz in an intimate space such as this felt like an extra special privilege and definitely a great addition to the Wine and Art evening programme. The band charmed the room and once the desserts started arriving diners were already out of their chairs and grooving to some of the best Marvin Gaye covers we've ever seen.

An evening out at Solo Sandton is as much about that 'the vibe', as it is about the food. The cuisine is upmarket contemporary dining (not fine dining as Tripadvisor might suggest) with an excellent wine cellar. Service is smooth and charming, the owners Tumelo Maepa and Hlompho Chauke are hands on and once the wine starts flowing Solo buzzes.  


Get there with the Gautrain: Solo Sandton and the 24 Central complex are a seven minute walk from the Sandton Gautrain station.