South Africa has an incredible wine culture and every year the thousands of wines on offer, made by vineyards large and small only seem to get ever more interesting.

Although Joburg is far from the famous Cape Winelands where the country's finest are created, this city has a healthy selection of characterful wine bars where you can spend the evening exploring new and intriguing wines. Furthermore, many of Joburg's boutique wine shops also offer regular tasting events, while for a special evening out consider booking a table for an exclusive wine pairing dinner.

Here's our guide to where to go wine tasting in Joburg.
WINE BARS
You can drink wine at pretty much any bar in Joburg, but at these dedicated venues you'll find something a bit more special than the atypical bottles of mass-marketed labels usually available at the average bar.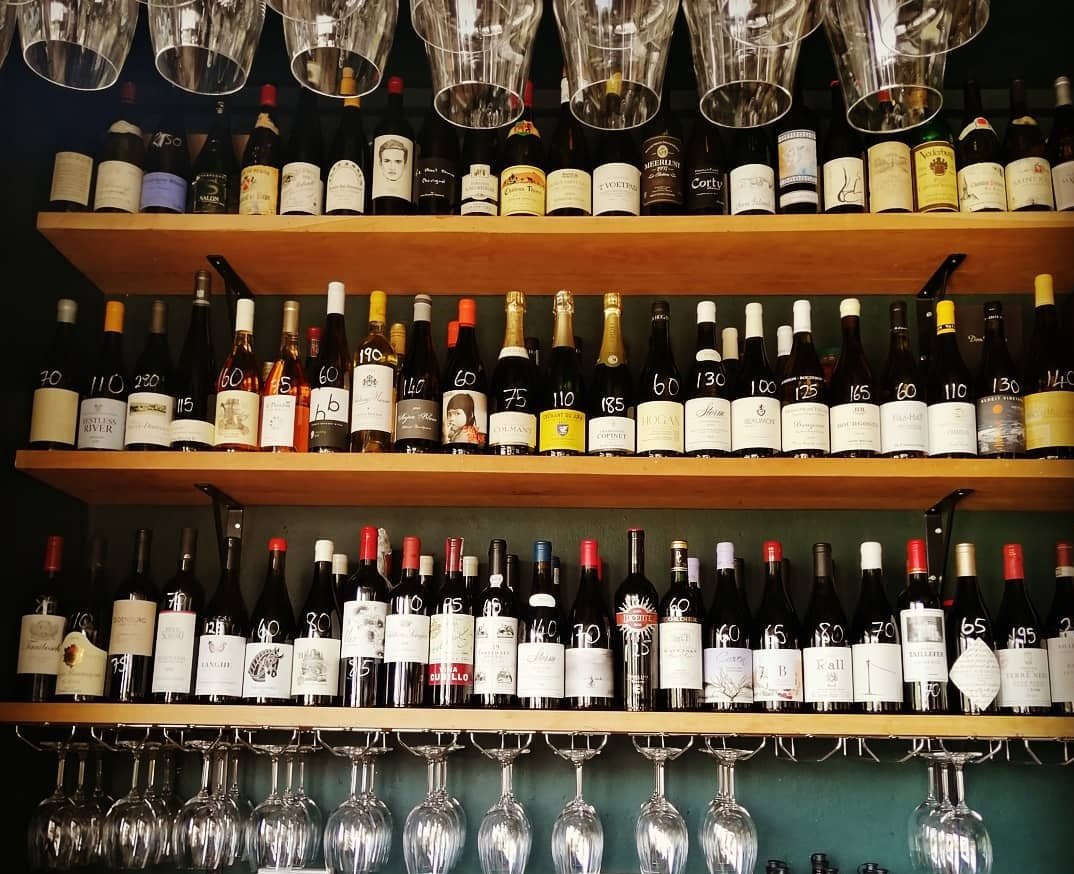 If you are serious about wine, then Mr Pants at Delta Central in Blairgowrie needs to be top of your agenda. Dubbed 'South Africa's smallest wine bar' it is little larger than the average South African spaza shop. The minuscule indoor area neatly houses a small counter and barely a handful of bar stools. On busy evenings when the weather is playing along the crowd usually spills out into a small adjoining courtyard to enjoy Joburg's classiest selection of rare and unusual boutique wines, by the bottle or the glass. Wines change as regularly as Joburg's spring weather and there's always something different to enjoy, plus regular guest sommelier evenings that are advertised on the Mr Pants Instagram page.
Where: 74 Hillcrest Ave, Blairgowrie   A sister wine bar to the excellent (and equally tiny) Coalition pizzeria next door, Flor is wine enthusiast and restaurateur Shayne Holt's second Joburg wine bar (he also owns Mr Pants wine bar in Blairgowrie). Grab a stool at the counter with a view onto Parkwood's buzzing Park Corner and enjoy one of the many excellent and affordable Italian wines on offer by the glass. The wines are listed according to regions as well as varietals, and if you love local there are South African options on the board too.
Where: 2 Bolton Rd, Parkwood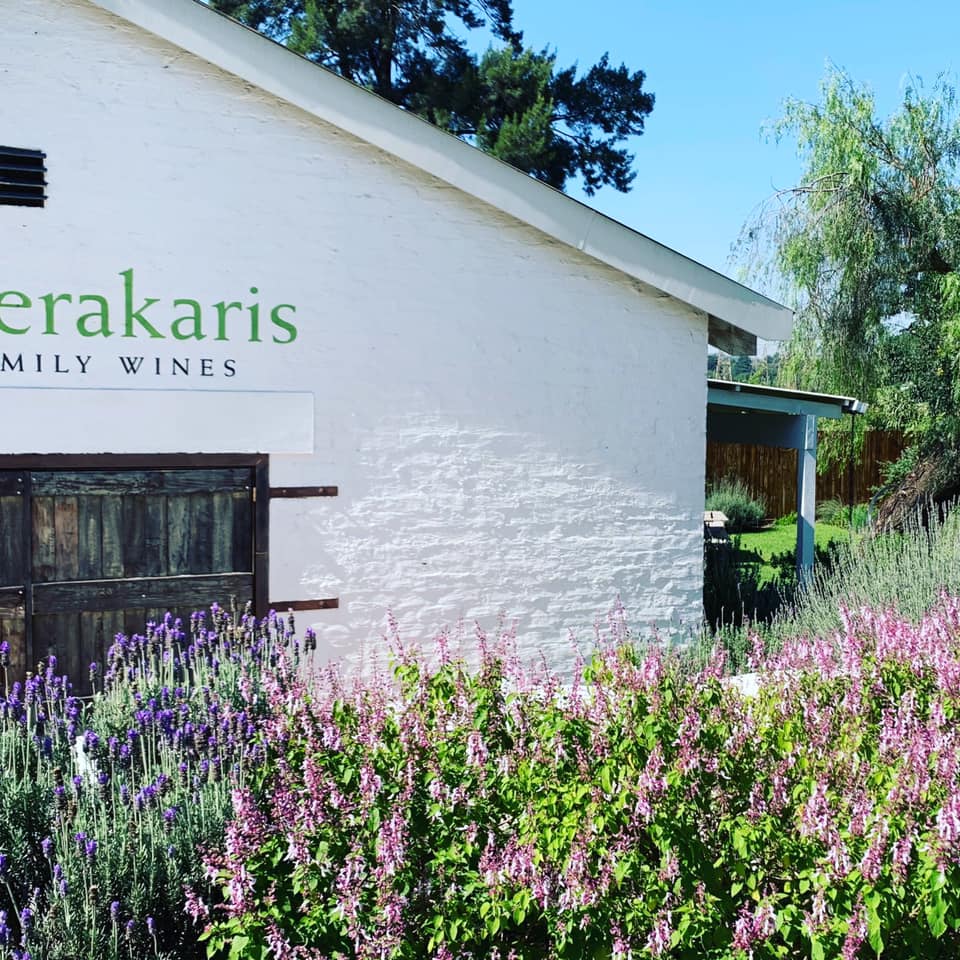 Joburg's very first winery is found in the lush surrounds of the REEA Foundation's urban farm overlooking the green expanses of Delta Park in Craighall Park. Founded by New Zealander Kath Gerakaris, this is a garagiste winery. The grapes all come directly from the Swartland region of the Cape and are then crushed, fermented, aged and bottled on site here in Joburg. The winery currently produces five wines, including a syrah and chenin blanc, which can all be sampled and bought at the on-site tasting room. In fine weather the pretty garden is the perfect spot for an al fresco tasting afternoon. Tastings of all five wines cost R100 and should be booked online in advance on weekends. Tastings are offered Wed, Thu and Fri 12:30–17:00, Sat 11:00–16:00, Sun 11:00–14:00. Find out more and book here.
Where: 20 Marlborough Ave, Craighall Park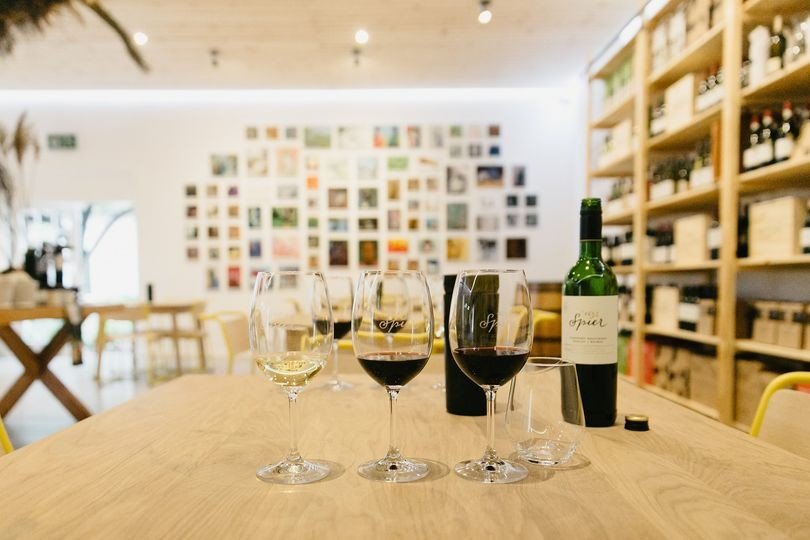 Stellenbosch arrived in Fourways in 2021 with new Spier Tasting Room 'bringing the winelands to Joburg' with a purpose-built wine tasting room located in the leafy expanses of the Indaba Hotel's grounds. Spier's tasting room is a permanent space that will be in place for the next three years, offering a comprehensive array of Spier wines by the glass or as part of a tasting. The tasting room opens out onto a courtyard garden and you can buy bottles to take home, as well as unique artworks from Spier's Creative Block collection. Find out more and book here.
Where: Indaba Hotel, cnr William Nicol Dr and Pieter Wenning Rd, Fourways
BOUTIQUE WINE SHOPS
Independent boutique wine shops are great places to pick up special bottles of lesser-known and unusual South African wines. Most also host free regular tastings led by visiting winemakers from the Cape. Parkhurst's boutique wine and spirits merchants Dry Dock on 4th Avenue specialises in boutique South African wines, craft beers and craft gin with regular tasting events and meet-the-maker gatherings. These pop-up tastings hosted on the pavement in front are casual events that usually coincide with compelling special offers on the wines offered at the tasting. Sign up to their mailing list to be informed about their latest tastings, usually hosted on Thursdays and Saturdays.
Where: 37 4th Ave, Parkhurst
Voisin Bread & Wine

We love this little artisanal bread and wine shop in 44 Stanley for its always intriguing selection of lesser-known boutique wines from the Cape, and for its fantastic sourdough bread made by owner Jaco Smit. At the start of the pandemic in 2020 Jaco ran the excellent Publik wine bar in Parkwood, one of the best places in the city to drink boutique wines. Unfortunately, the lockdown alcohol bans forced the bar to close but during his time off Jaco became a sourdough baker extraordinaire and launched the Voisin shop at 44 Stanley. Drop in on Saturdays to taste the latest wines.
Where: 44 Stanley, Milpark
Eighteen13 Wine Shop & Tasting Room
This boutique wine shop at the Cedar Square Centre in Fourways hosts wine tasting events at their shop every Thursday from 18:00. These must be booked in advance as they don't accommodate walk-ins. You can also book daily for a tasting at the tasting room (from R100), these usually last about one hour or look out for their special social wine tasting evenings such as the sip and paint events. Book a tasting online at eighteen13.co.za. 
Where: Cedar Square Centre, Willow Ave, Fourways
WINE PAIRING DINNERS
For a specially curated wine pairing dinner, often featuring wines by guest winemakers, try these restaurants.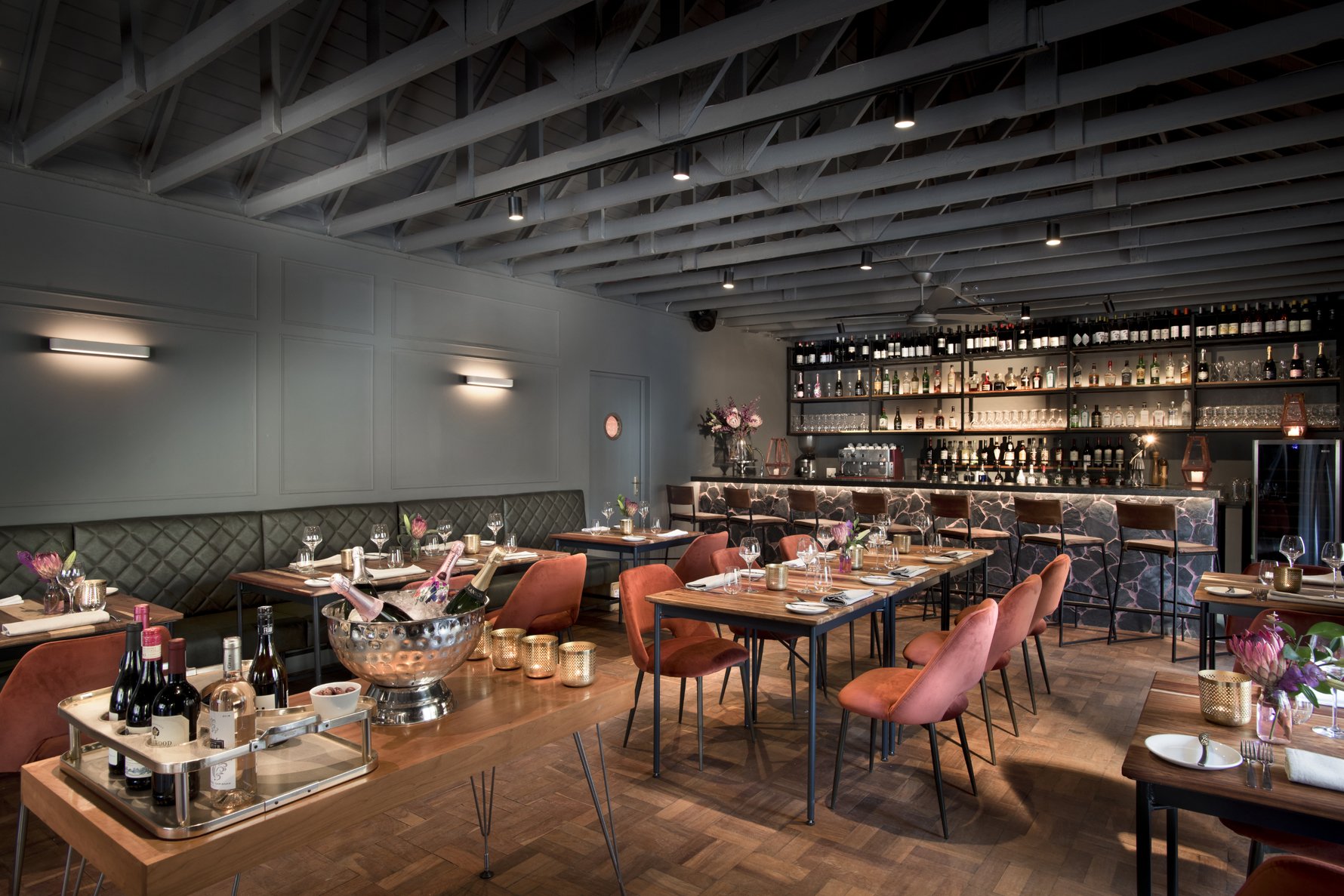 The Peech is a chic and discreet boutique hotel hidden in a leafy corner of Melrose and their elegant fine dining restaurant Basalt boasts one of the city's finest chefs, Candace Philips, as head chef. For an unforgettable fine dining experience opt for the six-course tasting menu with optional wine pairing, a great way to enjoy a variety of different tastes, you'll invariably find a special boutique wine you'll want to try again, such as the delicious dessert wine, Thelema vin de Hel Muscat Late Harvest 2018. Bookings recommended. Find out more here.
Where: The Peech Hotel, 61 North St, Melrose
Tucked into a quick corner of Rosebank, just one block from Keyes Art Mile, the Clico Boutique Hotel's Clico Restaurant is an unfussy fine dining destination known for its excellent wine list. The restaurant's setting is an intimate triple-volume glass structure that opens out into a courtyard garden, making it an inviting dinner venue. An a la carte menu is offered although if you enjoy wine, opt for the six-course dinner tasting menu which comes with a well-considered wine pairing and changes with the seasons. The restaurant also hosts a jazz Sunday lunch on the last Sunday of every month with live music and a wine pairing from a guest winemaker. Find out more.
Where: 27 Sturdee Ave, Rosebank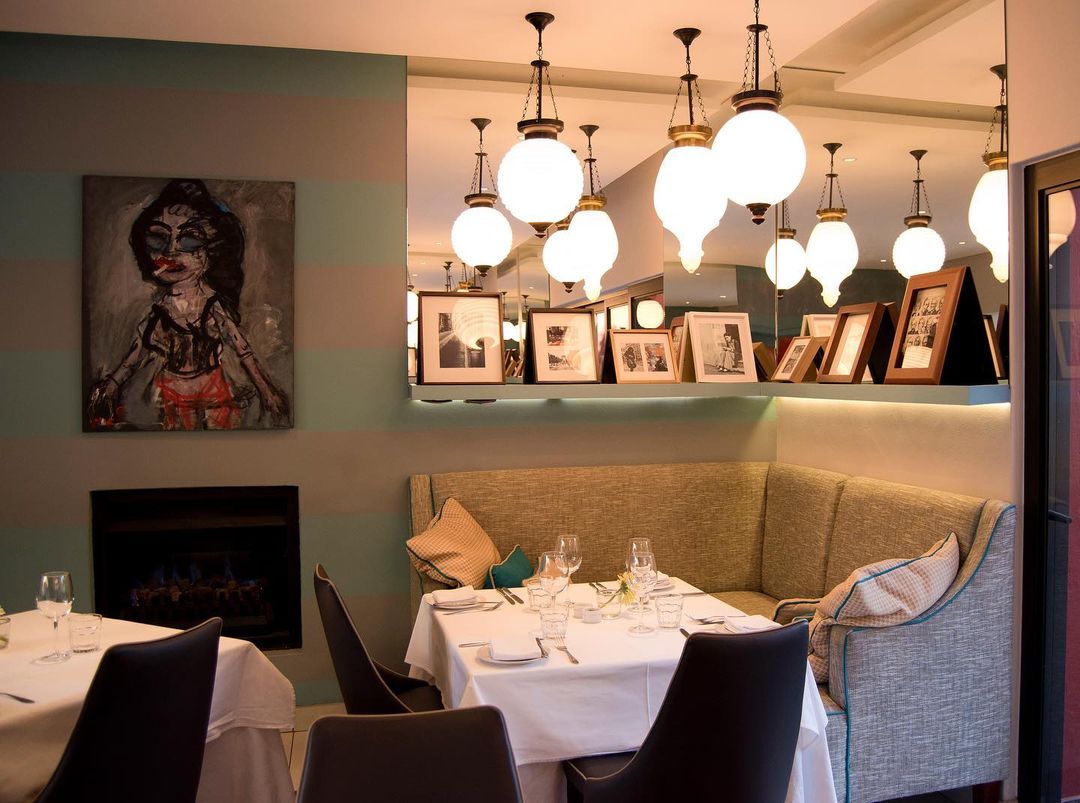 This intimate restaurant at Dunkeld's Ten Bompas boutique hotel was named after a painting of chanteuse Amy Winehouse purchased by the owners in France. Winehouse does not only derive its name from the singer, but from its extensive wine collection. Many of these are limited editions predominantly from South African estates with some French bottles on offer too. Matching a flair for fine food, Winehouse also hosts intimate wine pairing events on the last Thursday of every month, collaborating monthly with a different winemaker to present a three-course meal with multiple wine pairings. The wine tasting evenings are very popular so we recommend booking well in advance. Find out more and book here. 
Where: Ten Bompas Hotel, 10 Bompas Rd, Dunkeld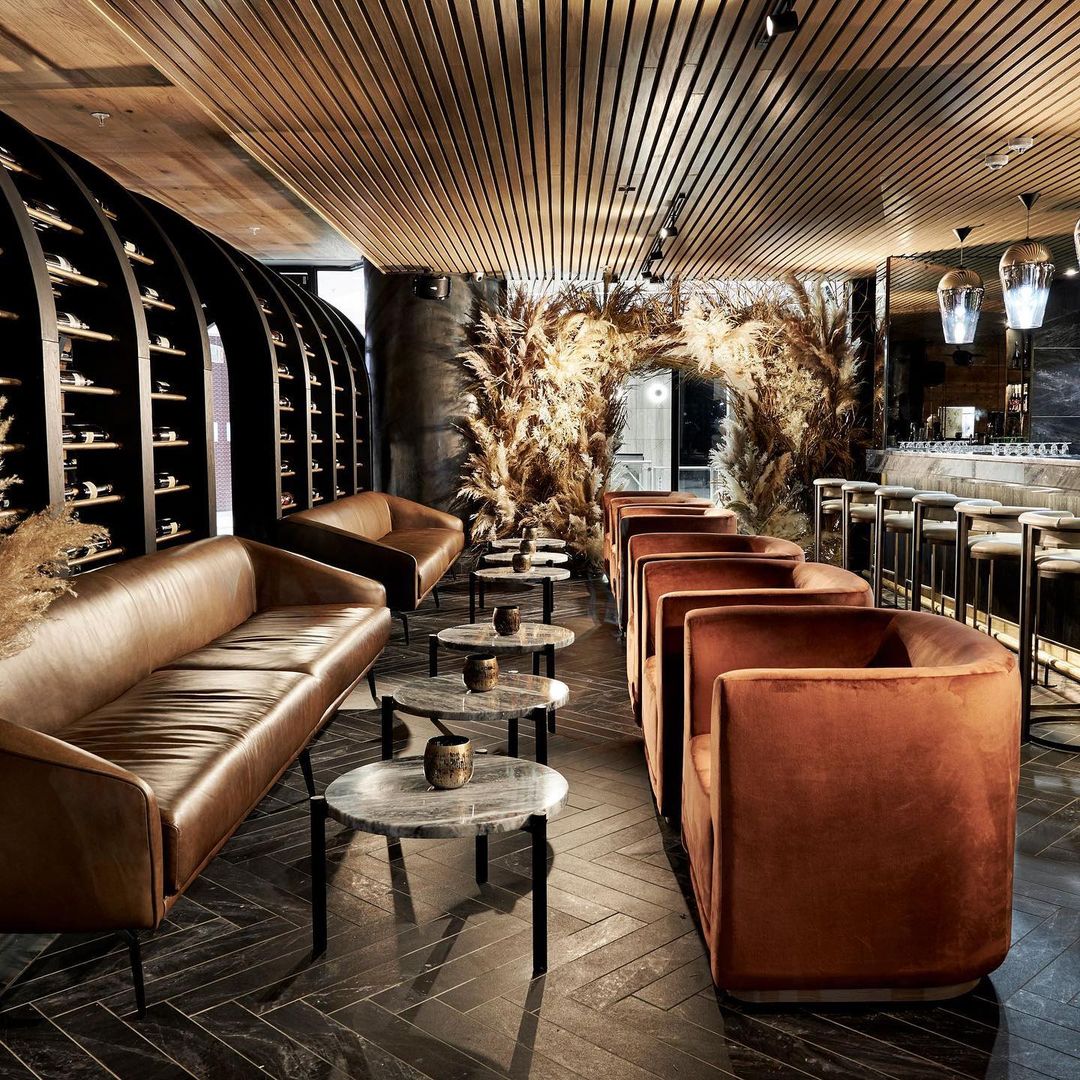 Solo Sandton in Sandton Central's 24 Central complex is a glitzy restaurant that attracts those who enjoy drinking wine, eating oysters, and capturing it all in the perfect selfie for Instagram. An evening out at Solo Sandton is as much about that 'the vibe', as it is about the food. The cuisine is upmarket contemporary dining and once the wine starts flowing Solo buzzes. Look out for their lively Wine and Art evenings (booking essential) that bring together a wine-paired menu with live music and a chance to get to know a featured guest artist whose works are exhibited around the dining room. 
Where: 24 Central, cnr Gwen Ln and Fredman Dr, Sandton Central