This exhibition takes place in a newly configured gallery, purposely built for Tavares Strachan's The Return. It took three weeks to build and install, and months of cross-collaboration between the artist, his studio, the gallery, William Kentridge's Centre for the Less Good Idea and Stephens Tapestry Studio. It's a mammoth show packed inside the unassuming gallery walls. 

The result is an astounding exhibition, not only because of the sheer force and talent displayed by Strachan in the works he has created in multiple mediums, including large-scale ceramic works, but because of the way one travels this exhibition. The journey has been curated for you, with visits by appointment only, and each is a uniquely immersive experience that focuses on the artworks. It's tempting to tell all, but somehow it feels like a spoiler to describe what we experienced during our visit. The words also couldn't come close to encapsulating The Return.  

Strachan is a Nassau-born, New York-based interdisciplinary conceptual artist, and it's a symbolic act that this exhibition opens at Goodman Gallery, showcasing the work of this Bahamian artist for the first time in Africa. The Return is as much about the return of ideas and artefacts to the continent that birthed them as it is about cycles of history and ties to a place that is the Cradle of Humankind. It's an exhibition about loss too; lost history and lost humanity – but there's also a sense of triumph about a future in which the forgotten histories of this world are revealed and lifted from the dust to become revered. Steve Biko, Marcus Garvey, the Afronauts of Africa's future are brought together into a new universe, and their legacies accorded new meaning.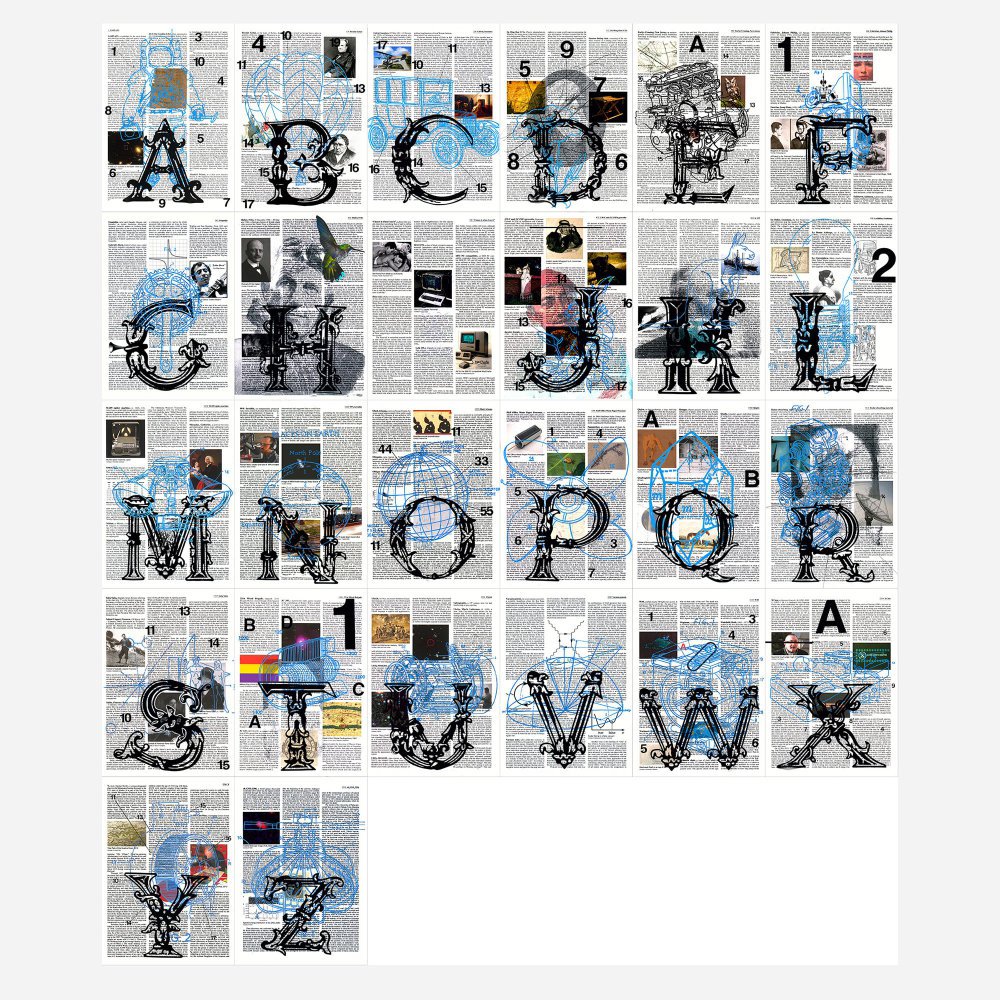 Over two decades, Strachan (born in 1979) has formed a practice that is highly research-intensive, tapping into art, science, history and cultural critique with thematic investigations related to invisibility, displacement and loss. According to the gallery: "The artist's primary interest is storytelling, with a focus on how an experience has an impact on the viewer. This is extended into his considerations of multidimensional performance and how working in multiple mediums collides." 

We were immediately drawn to Strachan's work by the titles of some of his pieces – Unsustainable Kindness, Unspeakable Joy, Uncontrollable Calm, and then more deeply by the imagery, and his preoccupation with what underpins humanity. 

"For me, I think our understanding of the human experience is connected to our understanding of our origin story. And the show is about a physiological return, but also a kind of historic return. What does it mean for human beings to return to their place of origin, as Africa is the place where human beings evolved?" – Tavares Strachan, July 2023. 

For this exhibition, Strachan has brought together ceramic works – displayed for the first time in an exhibition – with new paintings and handwoven tapestries.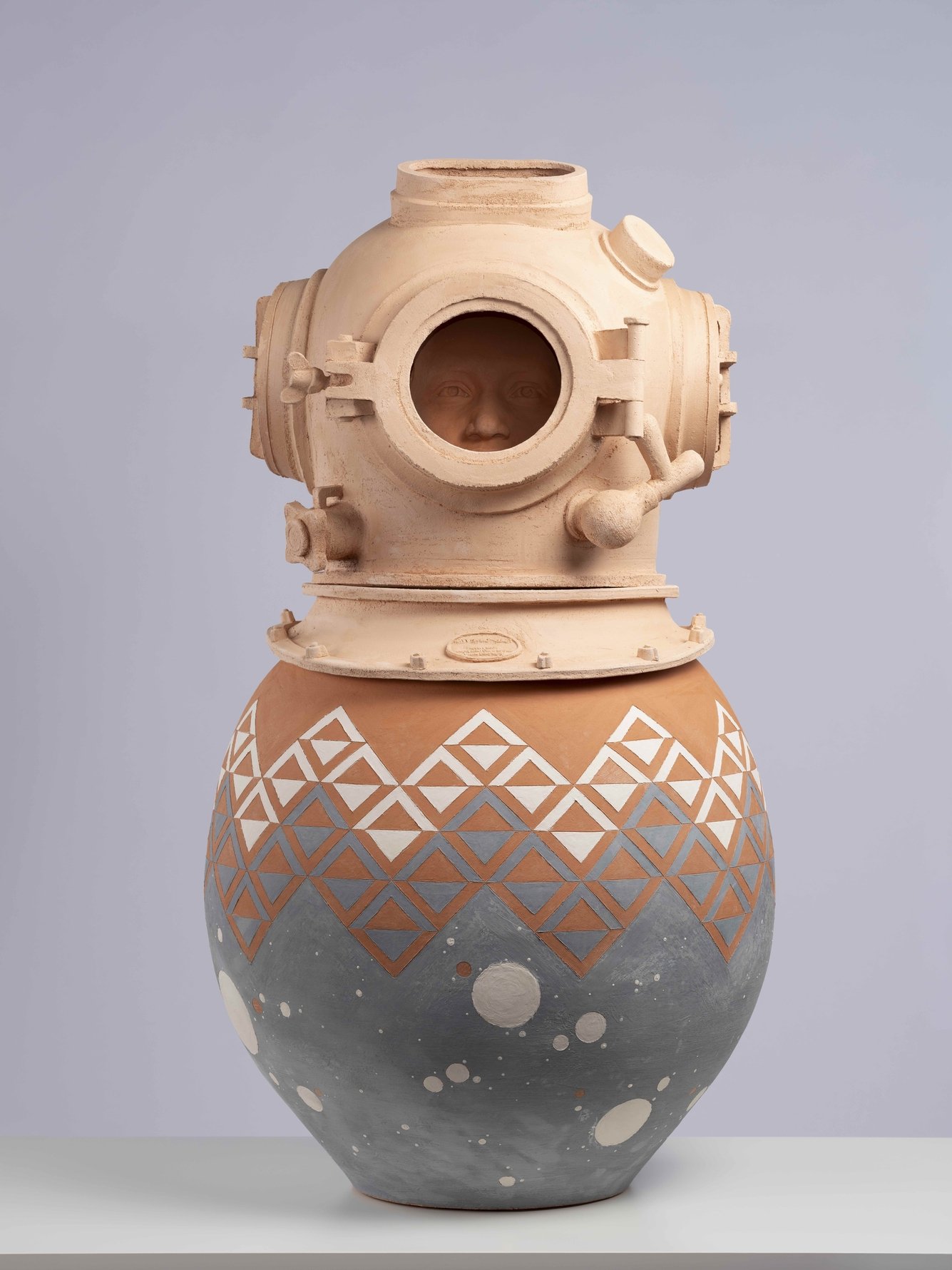 Strachan's ceramics are presented as totems of key African-American, Caribbean and Brazilian figures, and offer an expression of their stories as having a spiritual significance in addition to their social impact.
"I love this idea that the mud is an integral part of human existence and human evolution. And the idea that you can build something from clay, fire it, and create form is something that is [not only] very much connected to many cultures' creation story, but the idea of just being an artist in general. So, clay is a really important motivator and driver for this exhibition." - Tavares Strachan.

Central to The Return is The Encyclopedia of Invisibility – a 15-year-long project that has resulted in an ongoing anthology of hidden stories that have until now been left out of history.

"This work anchors his thematic and material voyages, emphasising the necessity for articulating multiple histories, and how power operates in the production and recording of a singular narration of history," notes the gallery.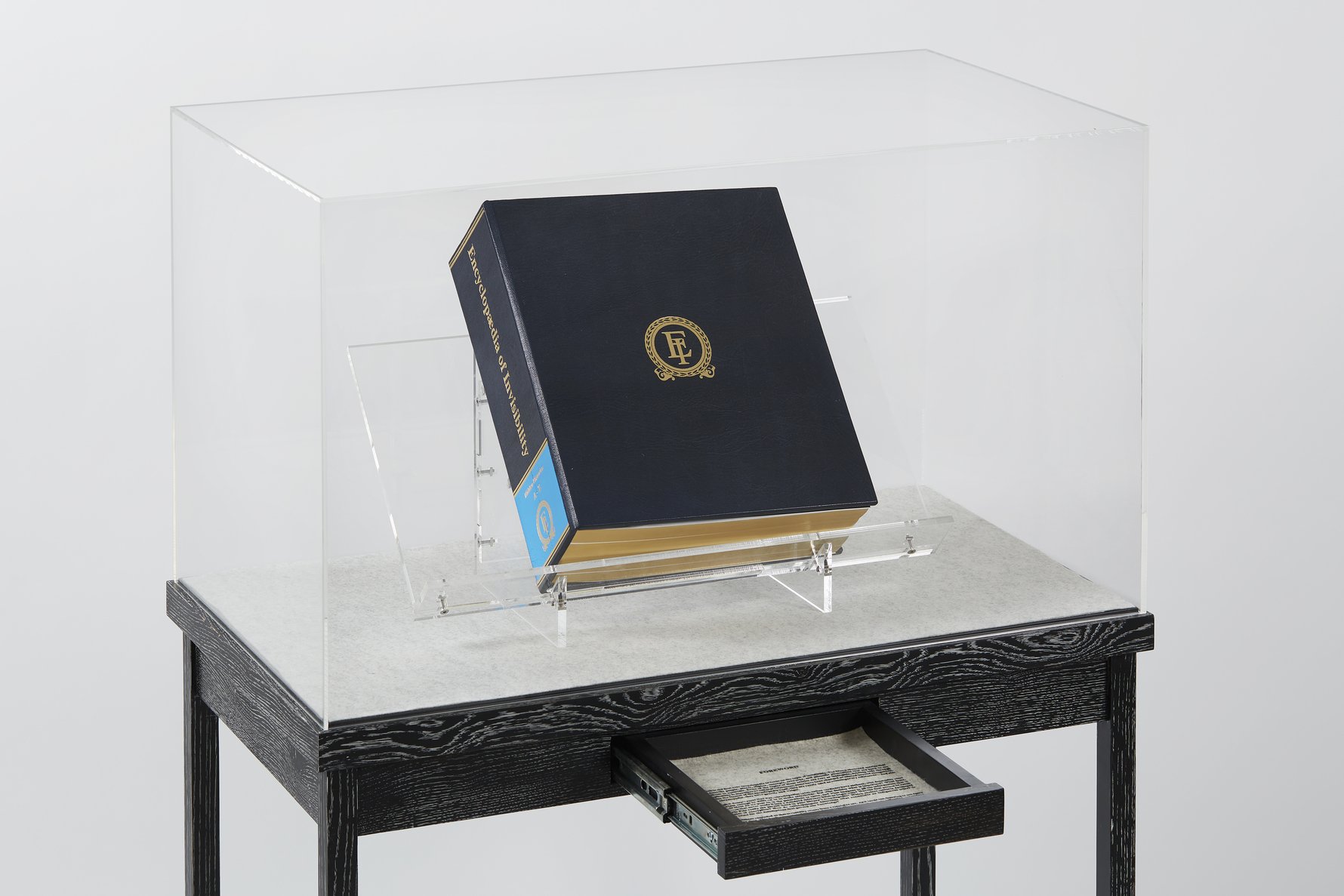 "The artist's tapestries use text and subject matter from The Encyclopedia of Invisibility, weaving layered references together to explore an expanded visual enunciation of historical accounts, mapping out temporal and political connections. His paintings offer an intimate examination of cosmic influences, and highlight Strachan's knowledge and fascination with astronomy. Work such as the Galaxy paintings chart space. They explore the idea that because of the infinite speed of light, when you gaze up into the night sky, you're looking into the past, collapsing the way that we think about time." 

Visits to this exhibition must be booked online. You might want to go more than once.