How does one make the plunge from being an art admirer to becoming an art collector? What inspires a collector? And just what's it like to pursue an art work at auction?

Johannesburg has a rich contemporary art scene complemented by a busy programme of regular art auctions where dedicated collectors and first time buyers all come together to pursue their love and admiration for local art. 

To find out more about what it is actually like to buy art at auction, together with top South African auction house Strauss & Co in our Art of Collecting series we talk to local collectors to share their thoughts on buying and collecting art.
Lauren Woolf
Lauren Woolf a leading marketing and advertising consultant and founder of the brand consultancy Mrs Woolf. An active member of the local and global creative community, Lauren is also the founder of The Princess Connection NPO, a patron and board member of the Artist Proof Studio (APS), a member and mentor for Business Arts South Africa (BASA) and co-founder of The Lockdown Collection (TLC), an arts initiative to raise much-needed funds for visual artists affected by the Covid-19 crisis.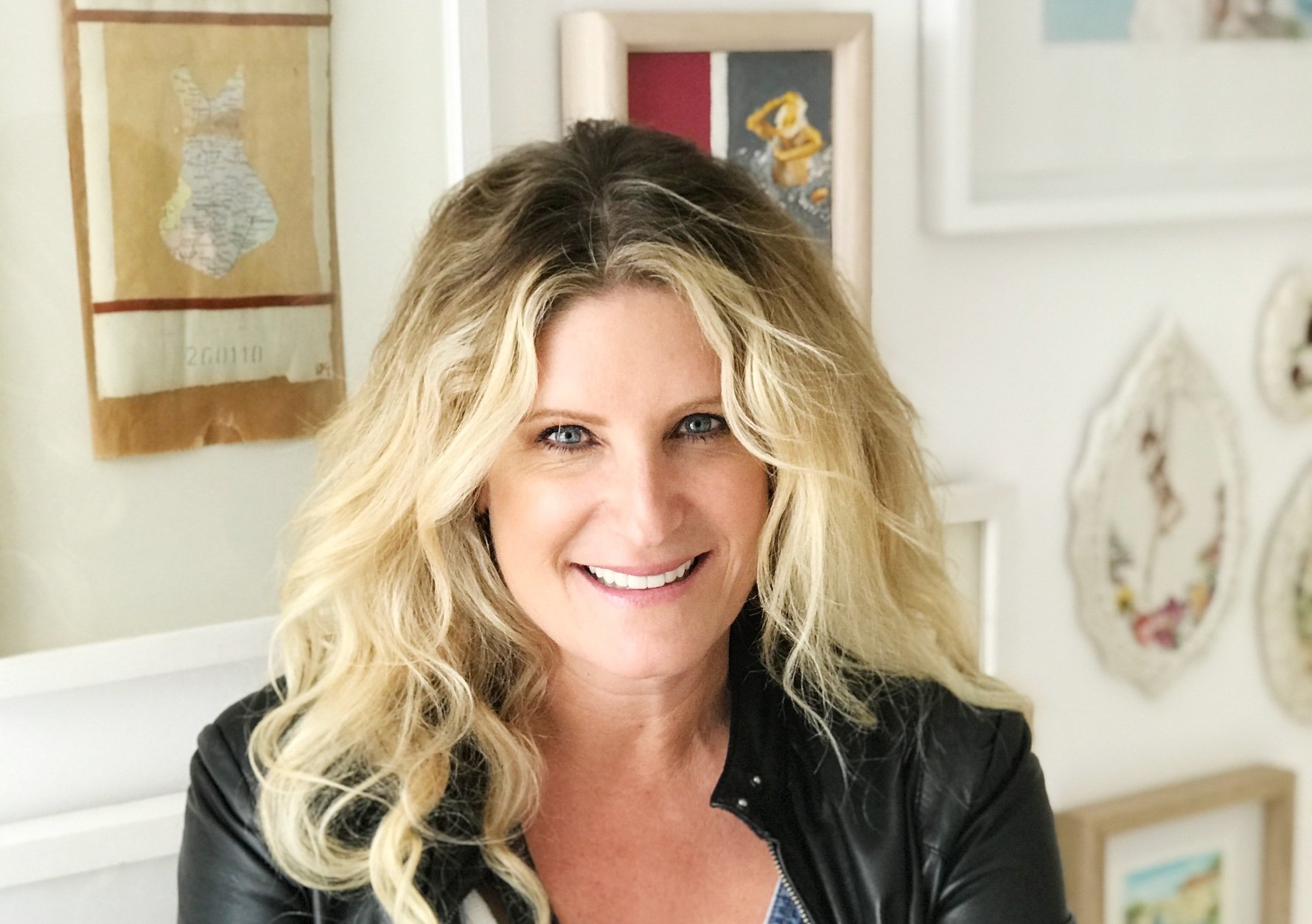 I started collecting art in the early nineties when living in Cape Town. I was drawn to works I saw in antique shops and galleries in the city centre, but one of my first purchases was at a market in Hermanus.

Tell us the story of the item you bought on a Strauss & Co auction
The work I bought at a Strauss & Co auction is a pair of Edoardo Villa works called "Fee and Fum". They are two smallish statuettes (around 50cm) in painted steel. I have always loved Villa's work. I grew up in the same suburb in which he lived in Johannesburg and regularly drove past what I later learned to be his home. His life story always fascinated me. While I love his large outdoor or large-space indoor works, being able to have smaller works in our home means they can be enjoyed every day. I move them around too, as, in different places, on different days and times, they reveal a new silhouette and angle.

I first saw the sculptures in the Strauss & Co catalogue that I received pre-auction. These catalogues are always a visual treat and an art lesson, and I treasure each one! I knew immediately that I would love to own the pieces and that they were within a price range I could consider. I was excited and also determined to make an effort to bid for them. I had already visualised where to display them... To me, art goes to the heart, and that feeling is what moved me to follow from the catalogue to auction day and make sure I turned up, to see if in fact Fee and Fum were destined to be mine.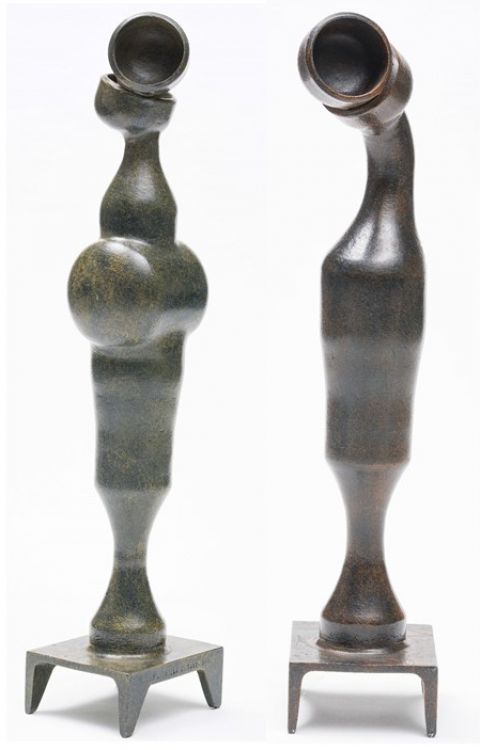 I do love online auctions, but this was a live auction at the Wanderers in Johannesburg. It's always a bit nerve-wracking, especially as I'm not a regular live-auction buyer, and all the jokes about not scratching your nose or raising an eyebrow at auctions are true. You tend to sit as still as possible! (Well, at least I do!)

Did the bidding go as you planned?
There were a few bids against me on the floor, but a more serious telephone bidder joined in at some point. I gave my last bid (you have to have self-control not to go over your budget if you have one!) and the telephone bidder let it go. The gavel went down and I smiled. They were mine. The most unexpected surprise were two elderly gentlemen next to me in attendance who turned and smiled warmly, and wished me congratulations on a beautiful buy.

What tips can you share on buying on auction?
My tips on buying at auction would be, do some research on what you're keen on and have a definite maximum price range in mind. Also, it's so much less intimidating then you imagine and there's so much to learn from what sells, and doesn't, and for what amount. There's a lot you can glean about the market from auctions. Not only that, but they also give subtle but fascinating clues on the general zeitgeist of the city, country and world we live in. After all, art tells stories and like books, it's interesting to see what people are 'reading' and to contemplate, why?

What does this artwork mean to you? 
This beautiful, sculptural, pair have been present every day in mine and my family's lives in a very busy part of our home. I also move them around for special events and parties and they have often been a centrepiece on a table or sideboard. Like many of the artworks we have in our home, they are the start of many interesting, challenging and beautiful conversations between us as well as all who visit and spend time with us. These conversations, which always bring new thoughts and connections, are just part of the gift that art brings to my life.
Hoosein Mahomed
Hoosein Mahomed is a Cape Town based lawyer and art collector. Follow Hoosein's contemporary art focused Instagram page at @hoosein_insta and follow artist Goldendean on Instagram at @goldendean_art.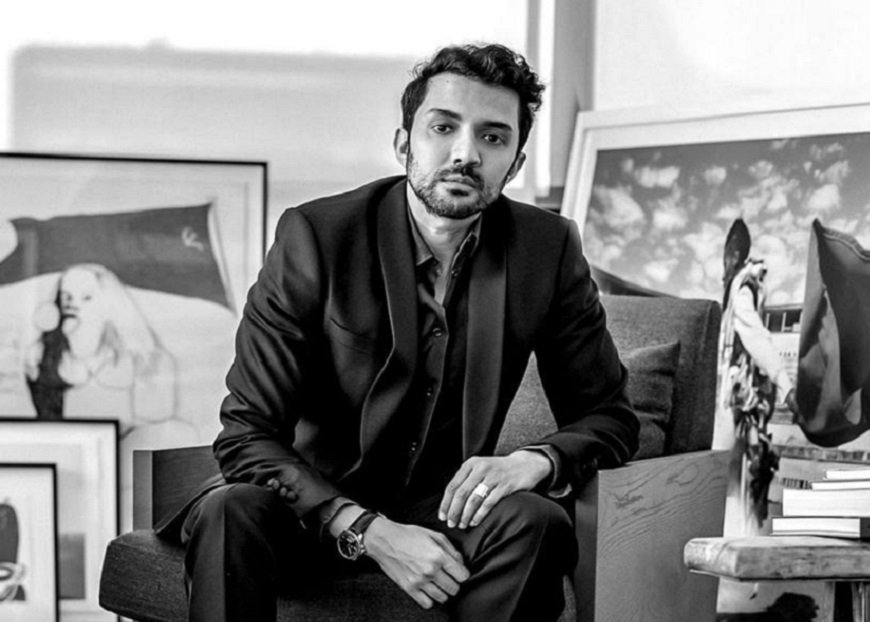 I have a huge interest in the arts. I have collected contemporary art for a long time. The works I collect and the art community that I engage with add incredible complexity and beauty to my life. I started collecting contemporary art because I am interested in various art forms and mediums of expression. Art remains at the forefront of culture and global connectedness. I wanted to continue having conversations that were beyond the ordinary.

I have filled my entire life with art. It actually follows me everywhere, into every room, every space, every moment. It is probably what I think about most often. I am constantly on the lookout for new and interesting artists and art works. I like what I like and I am relentless in my personal pursuit of artistic pleasure.

Tell us the story of the item you bought on a Strauss & Co auction
I have been interested in Guna Massyn for a long time. He was the young lover of Alexis Preller. When Alexis died on the 13 December 1965 at the age of 64, he would leave everything to his soulmate Guna. A heartbroken Guna would die tragically in a fatal car accident that same December at the age of 25. Some historians say it may have been suicide.

They are buried side by side at Dombeya in Hartbeespoort. I decided to buy this work because it feels inspiring and beautiful and naïve, and it's mostly about love. This artwork, The Race by Guna Massyn, was on a live auction in Houghton, Johannesburg. I recall seeing the work and being amazed at how large and colourful it was. I was only interested in this particular work.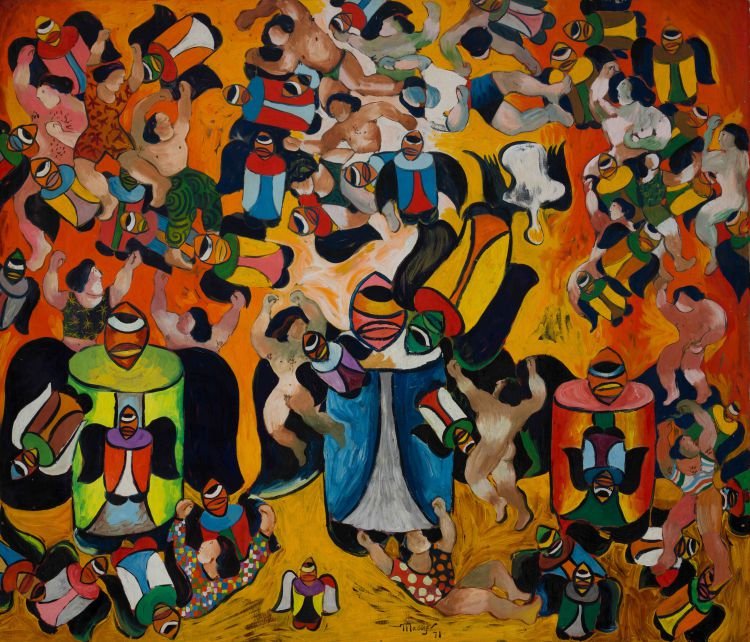 There were not really many bidders for this particular work. I bought it not long after Nelson Makamo appeared on Time magazine's cover so at this particular auction I recall seeing a huge frenzy around the Makamo lots.

What does this artwork mean to you today?
It means that I constantly get to share the story of Guna Massyn with everyone who sees the work. It continues to remind me that love knows no age, that love is spacious, that love is love.

What tips can you share on buying on auction?
Always investigate the work you are buying properly to avoid disappointment. Ask for certificates of authenticity and get feedback on provenance etc. Don't overpay because in some instances, you can actually call the artist's primary gallery and get recent and better works at much better prices. If works go unsold on auction, call the auction house the following day and make an offer on the work, you may get it at a very discounted price.

If the auction is online, I do not bid until the last day. I usually watch the movement on the auction voyeuristically and with great interest. I am definitely enjoying the online nature of the auctions since lockdown much more. The auctions no longer feel like a sprint, they are more like a marathon now.

The auction market is a very important part of the art ecosystem. Artists that have solid secondary market sales create buyer confidence. But when all is said and done, buy what you like. Life is too short to be surrounded by unhappiness.
Johan Marnewick
Johan Marnewick is a Joburg-based investment manager.
​​​​​​​
I am a proud resident of Johannesburg where I have lived virtually my whole life except during my post-graduate studies in Cape Town. I work with one of the large investment firms based in Melrose Arch and run a set of alternative investment portfolios that invests in SA and African assets. Similar to the company myself and my live-in partner keep, we admire South African visual and performing arts, cuisine, fashion and design. On our frequent travels locally and internationally we always try to further these pursuits and we support a number of local charitable causes and all matters Johannesburg Heritage.

My parents were avid collectors of South African art, which I was captivated by as a child. That prompted me to buy my first artwork in 1999 when I was an article clerk – and could scarcely make ends meet.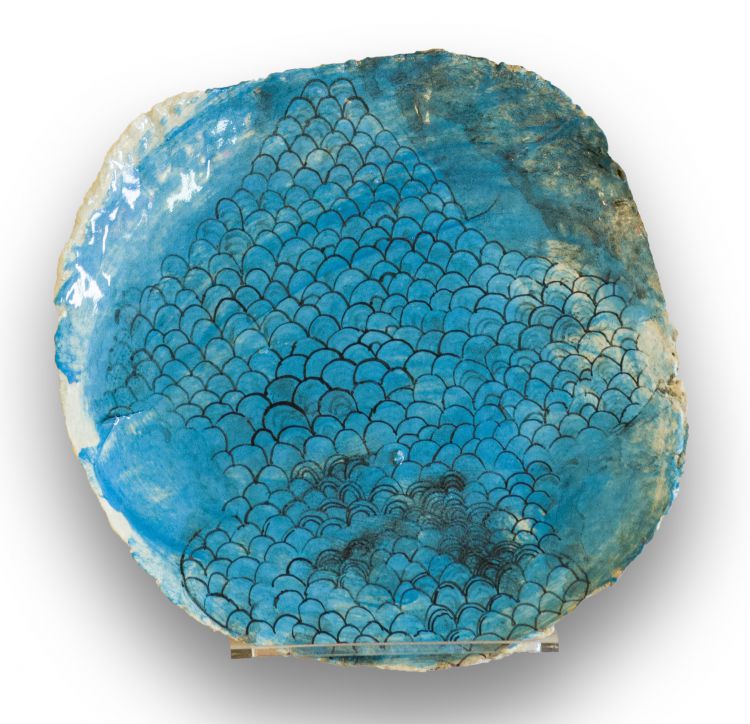 Tell us about the artwork you bought at a Strauss & Co auction
This year I bought two Ruan Hoffmann plates on auction. These two were additions to my existing collection that I bought a number of years ago from the artist. They augment the Ruan Hoffmann collection in our home - and like the other pieces, weave a story of the lives we live and the beauty and creativity around us. The two plates are complimentary (in our view) and are titled "Fish Scales" and "Night Swim". For us they are a commentary on our indoor-outdoor lifestyle where, to cool down on warm summer evenings, we frequently do night swims in our rooftop pool. Because of where these tend to culminate, we hung the plates in our bedroom.

What's it like to pursue an item at auction?
It is of course exhilarating! Especially when you have your eye on a specific piece and the bidding at the event is competitive. In this case, we needed to obtain both pieces – to complete the pair.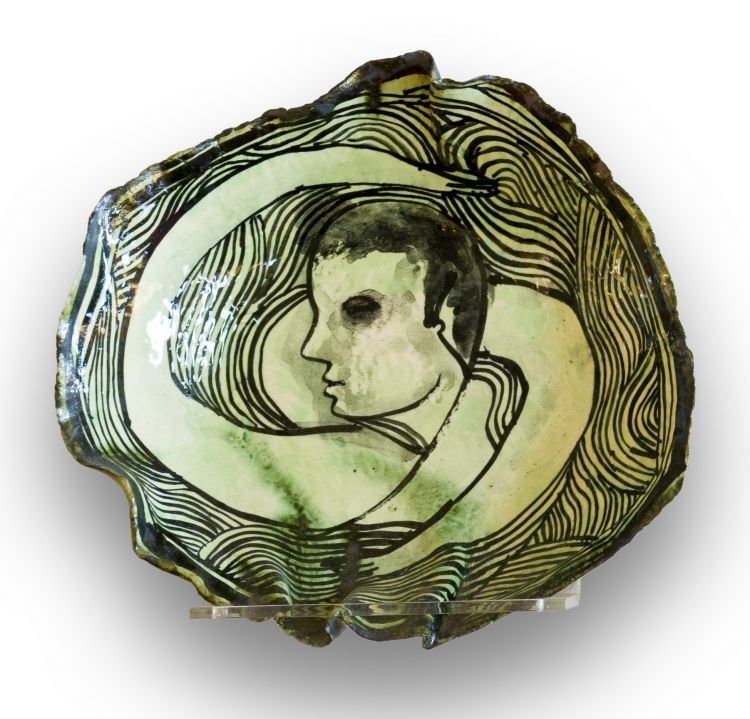 Did the bidding go as you expected?
It felt like the outcome of the auction was meant to be. The result was remarkable. Despite the fact that most of the other Ruan Hoffmann plates on that evening at the Monarch Hotel went for higher bids than we were expecting, both plates came within our bid price range. 

What tips do you have about buying art at auction?
If I could share any tip about buying at auction, it would be, don't chase the price up too quickly! Await your turn. Also, set a maximum price and stay with that.
Strauss & Co hosts regular online auctions focused on fine art, fine wines and decorative arts. You can see the schedule of all their latest auction and browse and bid for works online at straussart.co.za.