Founded by world-renowned South African artist William Kentridge, The Centre for the Less Good Idea, is a non-commercial collaborative space, that brings together artists, musicians, poets, dancers, actors and filmmakers at Kentridge's expansive artist studio in the Arts on Main building in Maboneng. The Centre for the Less Good Idea's aim is to support experimental, collaborative and cross-disciplinary arts projects and give artists the breathing space to try out new things.

As Kentridge explains it; "Often, you start with a good idea. It might seem crystal clear at first, but when you take it to the proverbial drawing board, cracks and fissures emerge in its surface, and they cannot be ignored. It is in following the secondary ideas, those less good ideas coined to address the first idea's cracks, that the Centre nurtures, arguing that in the act of playing with an idea, you can recognise those things you didn't know in advance but knew somewhere inside you."
​
For each new 'season' at the centre a new cast of collaborators is assembled to produce a brand new series of performances that stretches out over several days.

The sixth season of performances at Centre for the Less Good Idea runs from October 23 to 27, 2019.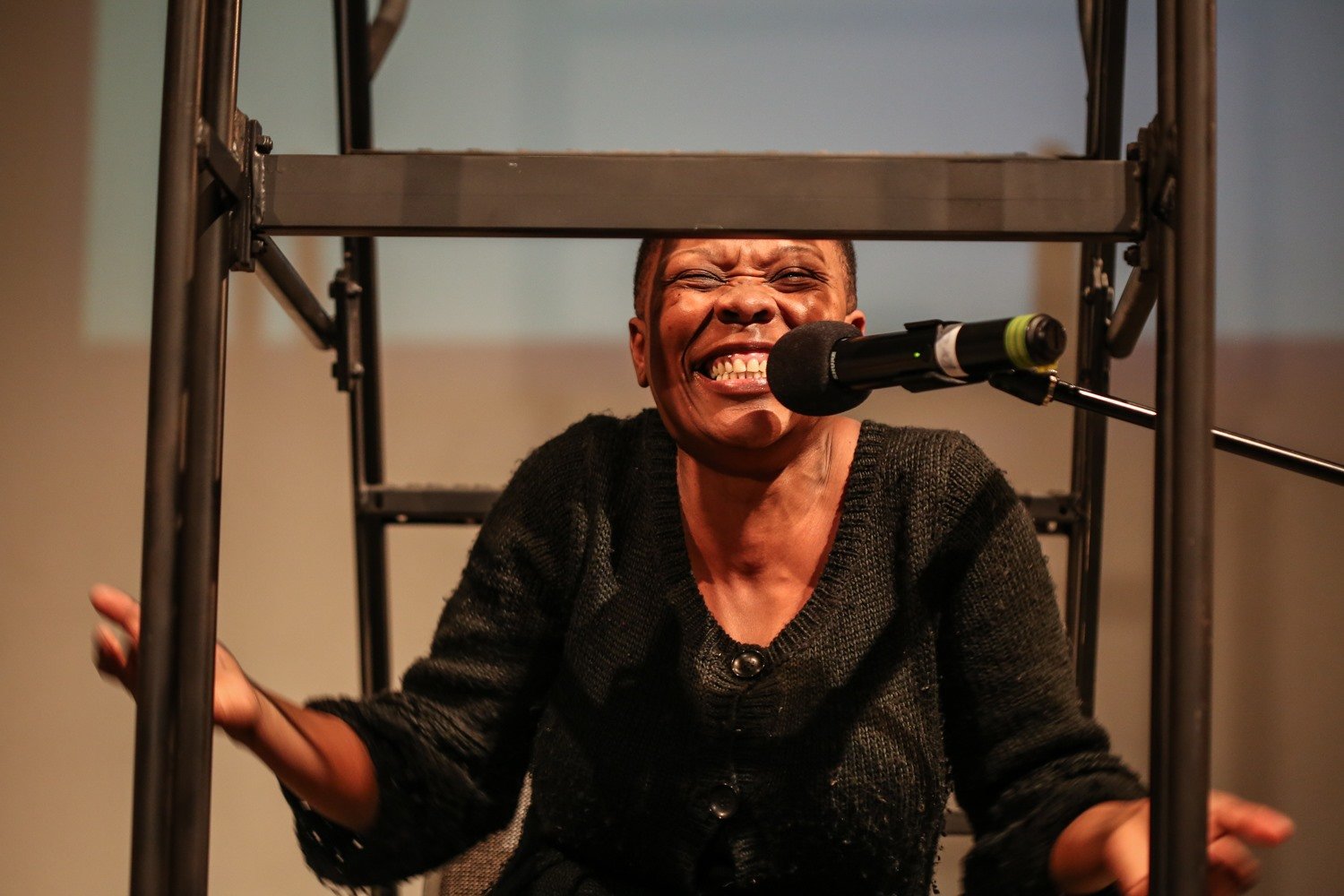 Season 6 highlights at Centre for the Less Good Idea
Season 6 is co-curated by architect and urban designer Thiresh Govender and dancer and choreographer Sello Pesa, alongside founder William Kentridge and co-animateurs Bronwyn Lace and Phala Ookeditse Phala. One of the central themes of this season is modes of performance, art and ritual in cultural 'work'.  How do we engage with work and labour in our everyday lives – physically, intellectually and spiritually? What does work look like on the stage, in a gallery, on the streets and at home? 

Through a series of staged performances, ensembles, installations, and public processions and interventions, the work of the mind, the hands, the body and the spirit are explored in Season 6.
Installations and public processions and activations (entrance is free)
Until Oct 26, open daily 11:00-17:00
The School of Narrative Dance, Johannesburg interactive installation by Marinella Senatore upstairs at Arts on Main

Open Oct 23 to 25 from 11:00-21:00, Oct 26 and 27 from 11:00-18:00
Time & Labour installation by Warrick Sonny and Nesting installation by Usha Seejarim at the Second Space, Arts on Main 

Open Oct 23 - 27 from 11:00-17:00
Wall of Tools Installation by Thireshen Govender and Kyle Hollis at Arts on Main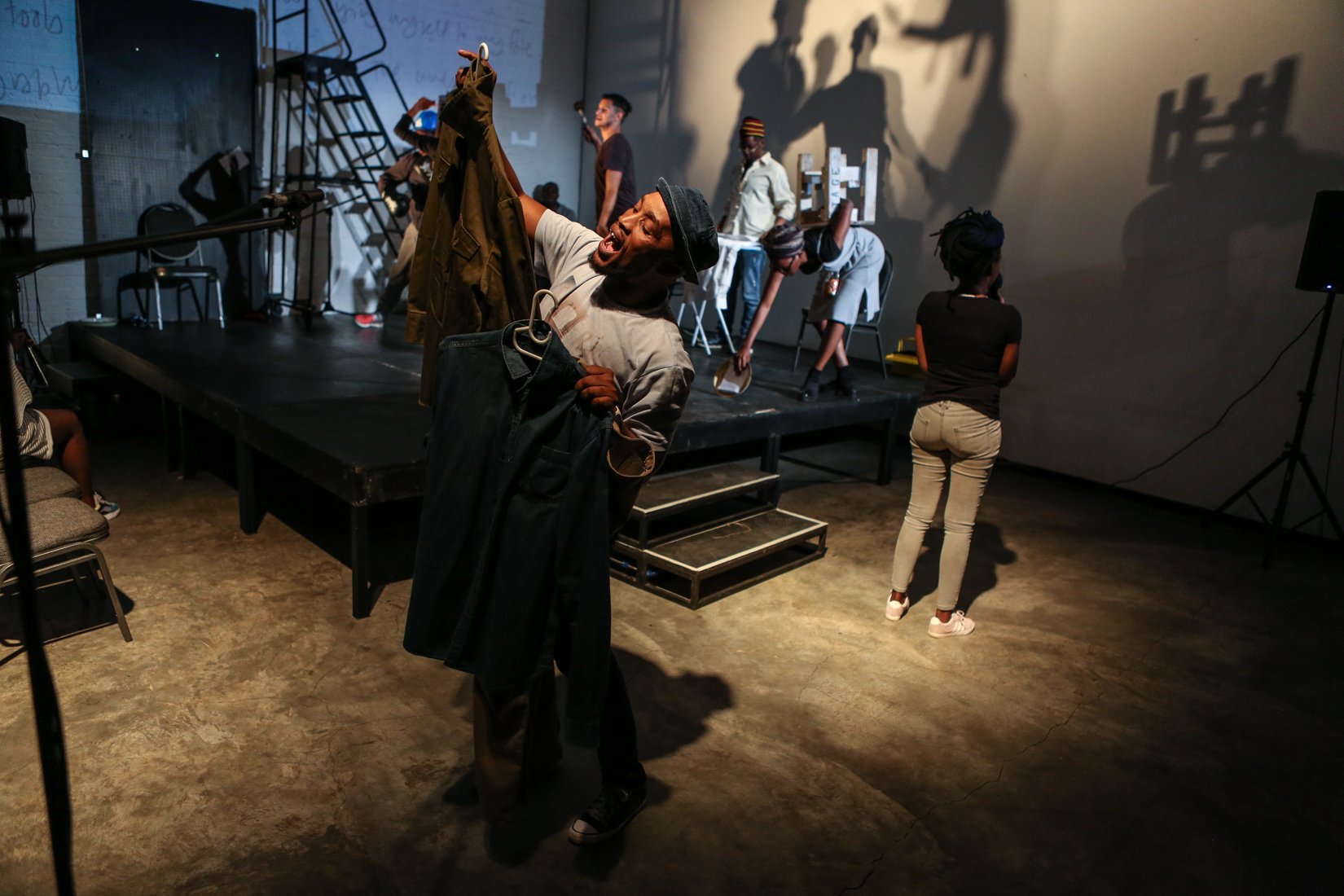 Oct 23, 24 and 25 at 17:00  
Dunusa Market by Humphrey Maleka and My Size by Angel Khumalo
Performance and installation in the Arts on Main atrium. 

Wed 23 at 18:00
Tyranny of the clock (daylight saving version) for six speakers and double bass by Warrick Sony
A seven-minute performance at Arts On Main

Thu Oct 24 at 18:00
Sitting still and Chocolate cake by Lorin Sookool and Kamogelo Maglaela
Performance on the streets of Maboneng staged at the bus stop at 264 Fox St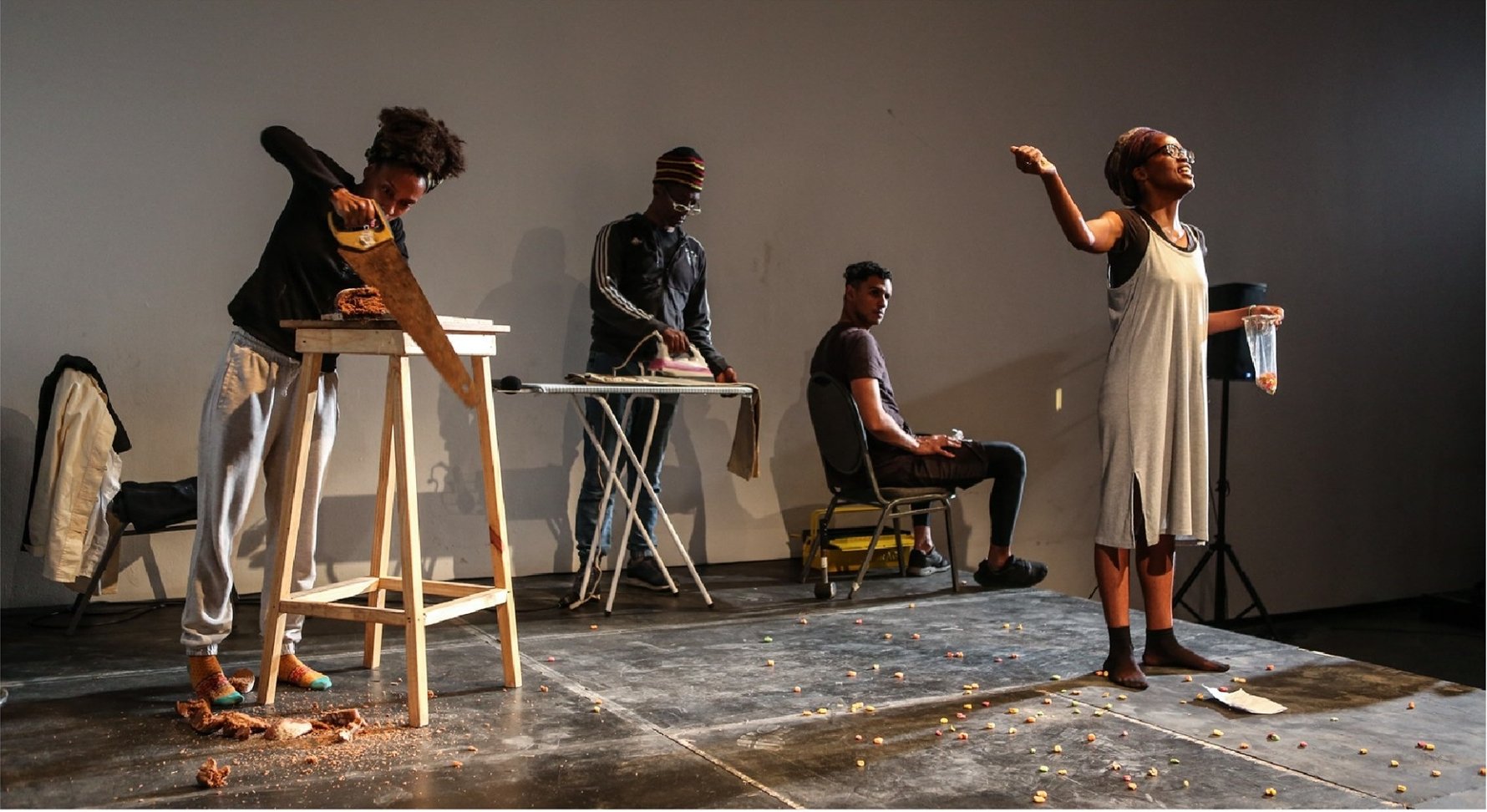 Sat Oct 26 at 14:00
Marinella Senatore - The School of Narrative Dance, Johannesburg: A Parade
Closing Senatore's installation at Arts on Main a parade sets off through the streets of Maboneng at 14:00. Featuring dance, music and singing, the performance will present several forms of cultural expressions and peaceful resistance developed through a cultural exchange with local communities. The creative and collaborative process of building the parade and the parade itself will become the subject of a new film documenting the ways in which artistic creativity can evolve as a shared process across cultures and languages.

Sun Oct 27 at 13:00
The Fox Procession
Conceptualised and directed by Sello Pesa this 60-minute performative procession along Fox Street includes performances by the more than a dozen artists from the Centre for the Less Good Idea and music by Groupe Kimbagist.

Sun Oct 27 at 14:00
Moletlo wa dinaka
A durational performance performed by Real Madrid and Chillies Dance Group starting from the corner of Berea and Main Streets. 
Live performance programme (tickets R100)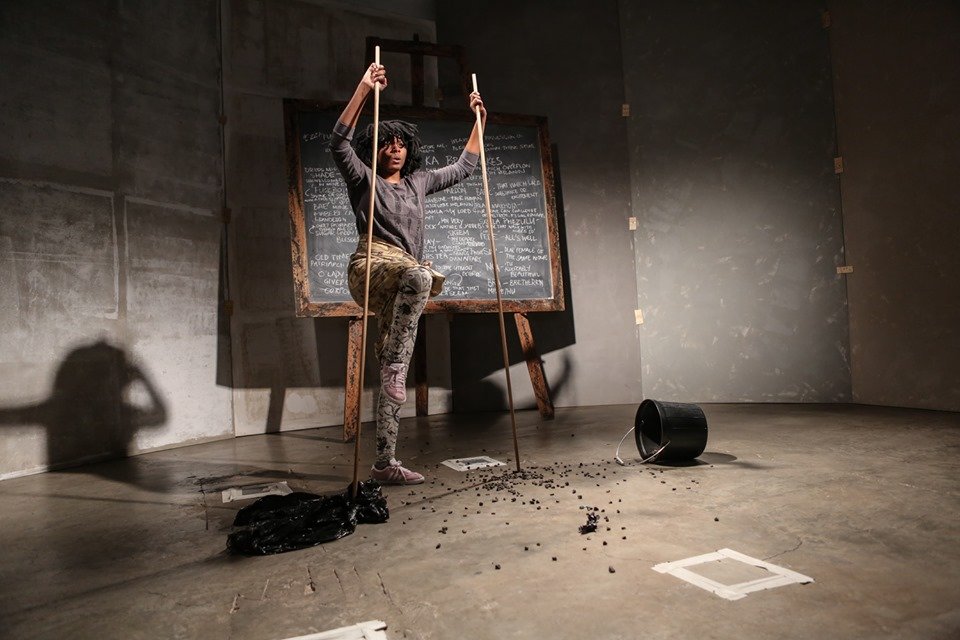 Wed Oct 23 at 19:00
At The Centre Programme 1:
The Stone Crusher Conceptualised and performed by Princess Tshabangu  
Vuka Kleva Conceptualised and directed by Vusi Mdoyi 
Wall of Tools Ensemble Directed by Phala Ookeditse Phala, William Kentridge and Nhlanhla Mahlangu

Thu Oct 24 at 19:00
At The Centre Programme 2: 
Pause Conceptualised and performed by Kieron Jina
Unchini Wena! Conceptualised and performed by Michael Micca Manganye
Wall of Tools Ensemble

Fri Oct 25 at 19:00
At The Centre Programme 3: 
Her City! Conceputalised and performed by a seven-womxn strong team of artists, directed by Faniswa Yisa ​​​​​​
Qubula - A Deep Red Chant! Conceptualised and performed by Nhlanhla Mahlangu and Catrin Dowd 
Wall of Tools Ensemble

Tickets for the evening programme of live performances can be booked online at lessgoodidea.com.