In our What to Cook series we ask some of our favourite Joburg chefs to share a recipe that you can cook at home. In this edition, MATTHEW FOXON, Executive Chef at The Saxon Hotel, Villas & Spa, shares his recipe for classic prawn and tomato linguine.

Sandton's most exclusive five-star hotel The Saxon officially reopened its doors after lockdown in May 2021, and along with a chic revamp of the hotel's signature restaurant Qunu The Saxon also brought on board a new Executive Chef, Matthew Foxon.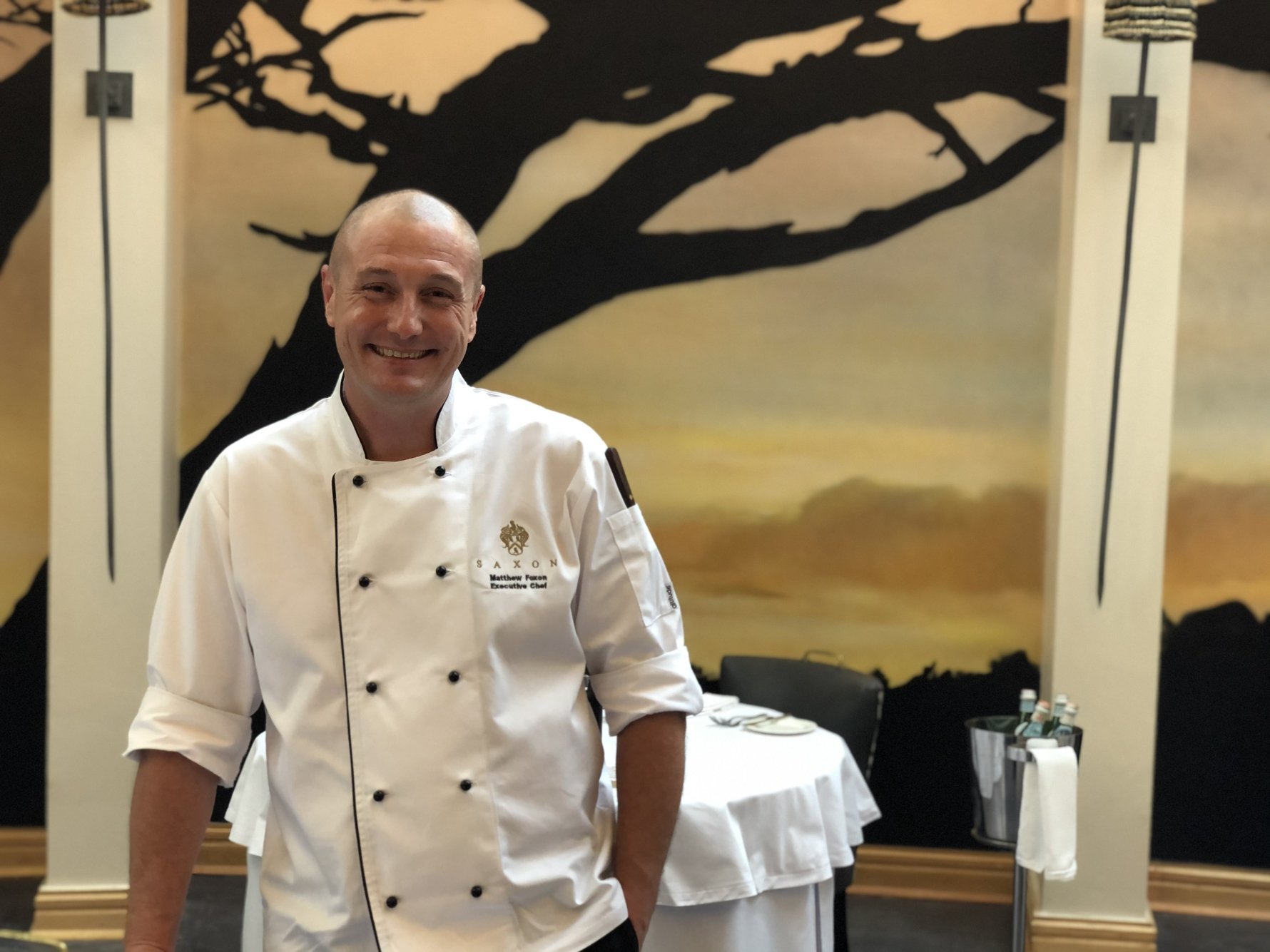 A star of two seasons of the BBC's Masterchef UK series, Foxon also brings with him extensive international experience having run the kitchens of the award-winning Greyhound at Battersea, The Rosendale (Time Out London's Best Gastropub of 2017) and the critically acclaimed Criterion in south London. Returning to South Africa Foxon then went on to lead the Level 4 restaurant at 54 on Bath in Rosebank. As The Saxon's new Executive Chef, Foxon brings to this most exclusive dining destination a passion for sustainability and a flair for conjuring outstanding classic cuisine with contemporary influences.

We love classic dishes that pack an impressive punch but are super easy to prepare, and Foxon's recipe for prawn and tomato linguine is a winner.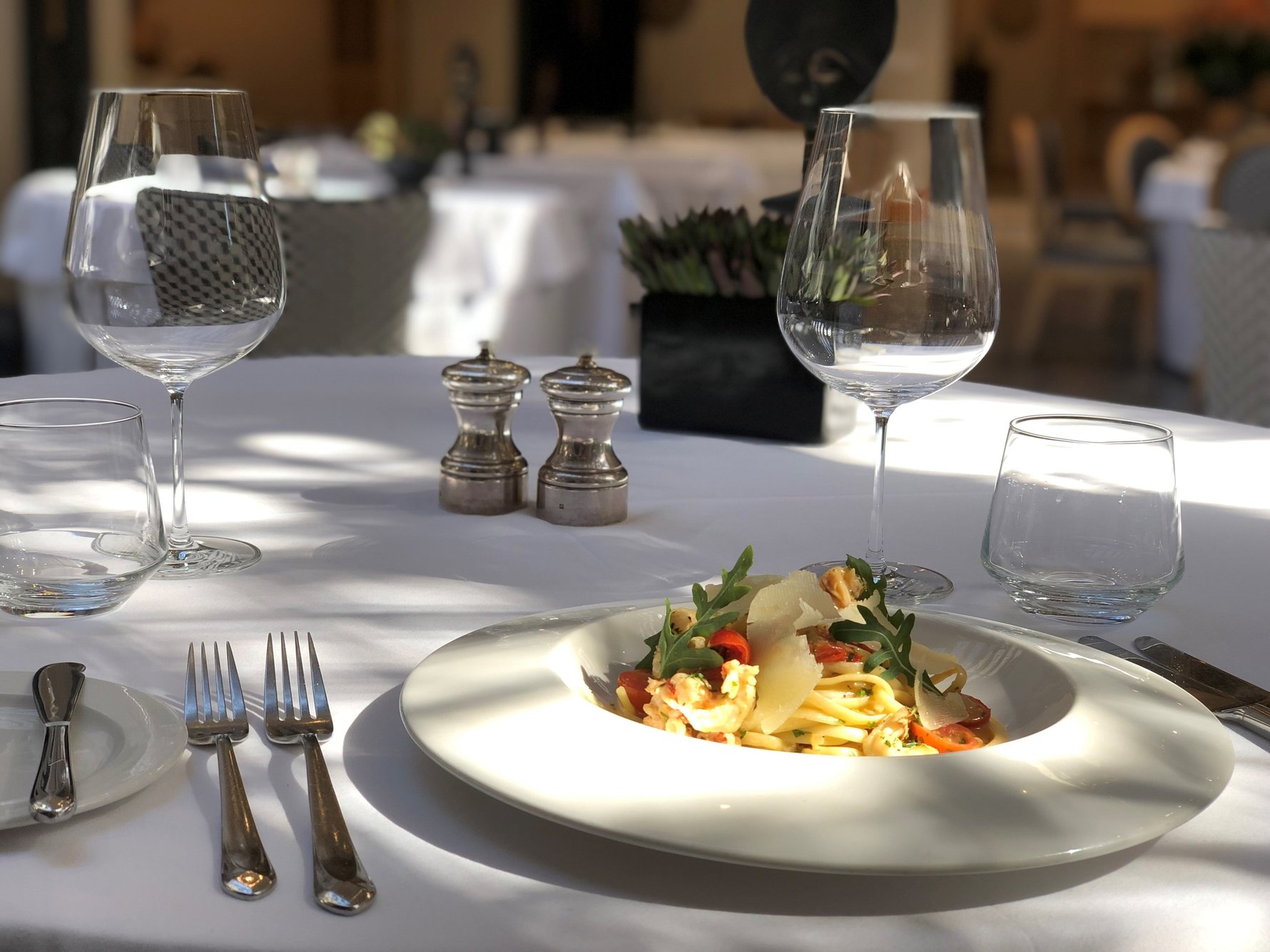 Prawn and Tomato Linguine
Serves 4
1 onion, chopped fine
2 garlic cloves
½ tsp chopped red chili
1 cup of cocktail tomatoes, halved
12 prawn tails, de-shelled
1 cup white wine
1 lemon, juiced
1 tbsp chopped parsley
1 tbsp chopped chives
 500g cooked linguine pasta
100g salted butter, cubed
2 tbsp olive oil
1 packet linguine

Bring a large pot of lightly salted water to the boil and cook your linguine (you can use fresh or dried pasta, adjust your timings accordingly).

Meanwhile, in a large flat pan, add the olive oil and sauté the onions, garlic and chilli for about 2 minutes on low heat.

Once onions are translucent, turn up the heat and add the tomatoes and prawn tails and stir continuously.

Add in all the white wine and lemon juice and allow to simmer gently for about 3 minutes. Season the mixture with salt and pepper.

Once the wine has reduced by half, add the butter and chopped herbs. Toss through the cooked linguine pasta and serve immediately.

Garnish with parmesan shavings and fresh rocket.