In our What to Cook series, we have asked Joburg chefs to share some of their favourite recipes while we #stayathome. This week THE LAZY MAKOTI shares some delicious recipes with us.

Cookbook author Mogau Seshoene has come a long way since quitting her corporate career at KPMG to pursue a passion for food. In 2014 Mogau founded The Lazy Makoti (the lazy bride), a platform that shares traditional recipes and shortcuts for modern African women and offers unpretentious and easy-going immersive cooking classes tailored for groups and individuals, that include everyone from domestic workers to brides-to-be. As her brand began to grow Mogau also started working with major food brands on recipe development and testing out kitchenware and in October 2018 her first cookbook The Lazy Makoti's Guide to the Kitchen was published (now in its seventh print!)

Mogau describes herself as "passionate about telling the South African story through our unique food" and her cookbook is filled with tips and tricks for cooking up delicious traditional food with ease, from nostalgic tastes to tasty ideas for last night's leftovers.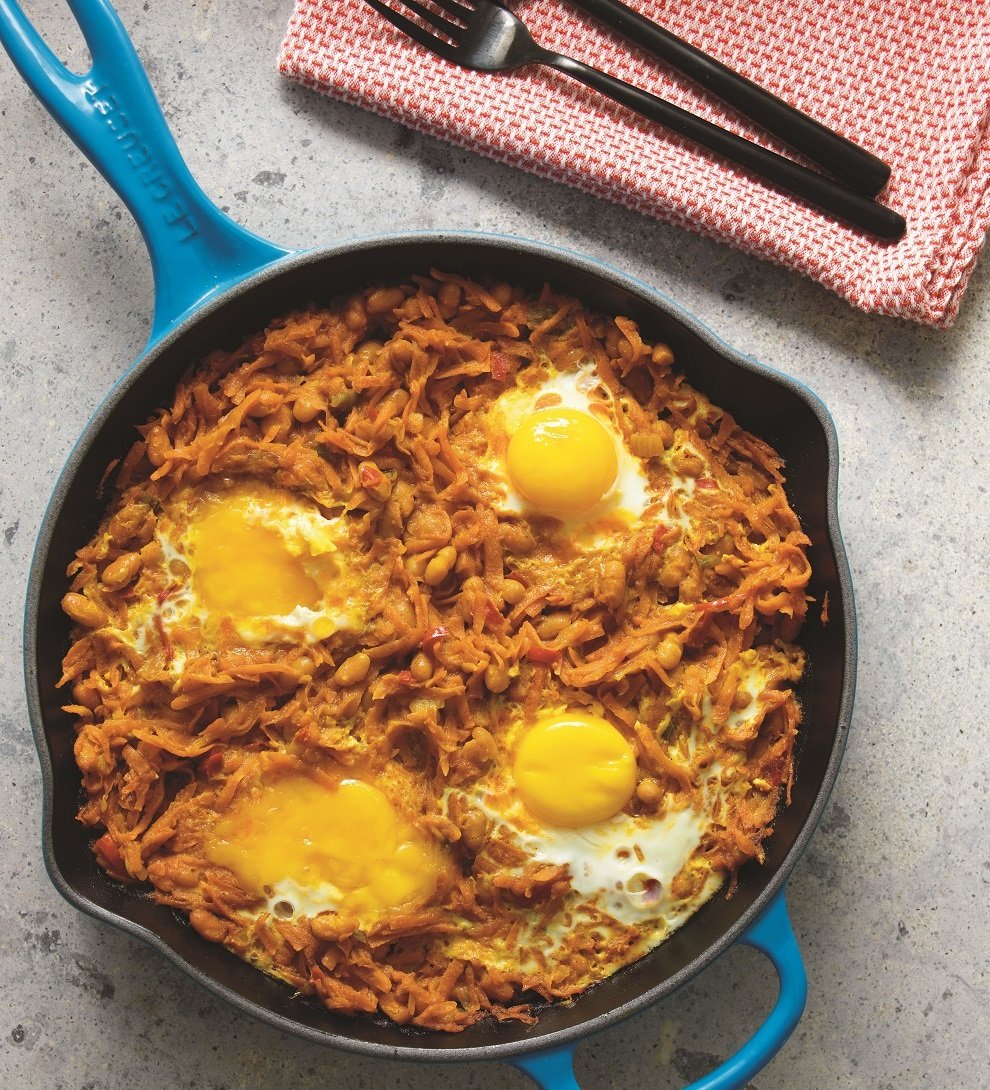 Shakalaka shakshuka
Serves 3–4
Preparation time: 5 minutes            
Cooking time: 10 minutes

There couldn't be a more perfect recipe for the day after a hectic braai, when everyone is a little hungover and very hungry and lazy. Just warm up yesterday's chakalaka and crack a few eggs in there. A few minutes later you'll have a great-tasting and filling breakfast with minimal effort. Thank me later!

2 cups leftover chakalaka
6 eggs

Grease a large pan and warm the chakalaka over a medium heat until it starts to simmer. Using a wooden spoon, make 6 indentations, or "wells", in the chakalaka mixture (make sure the wells are spaced out). Gently crack an egg into each well. Reduce heat, cover pan, and cook on low until the egg whites are set.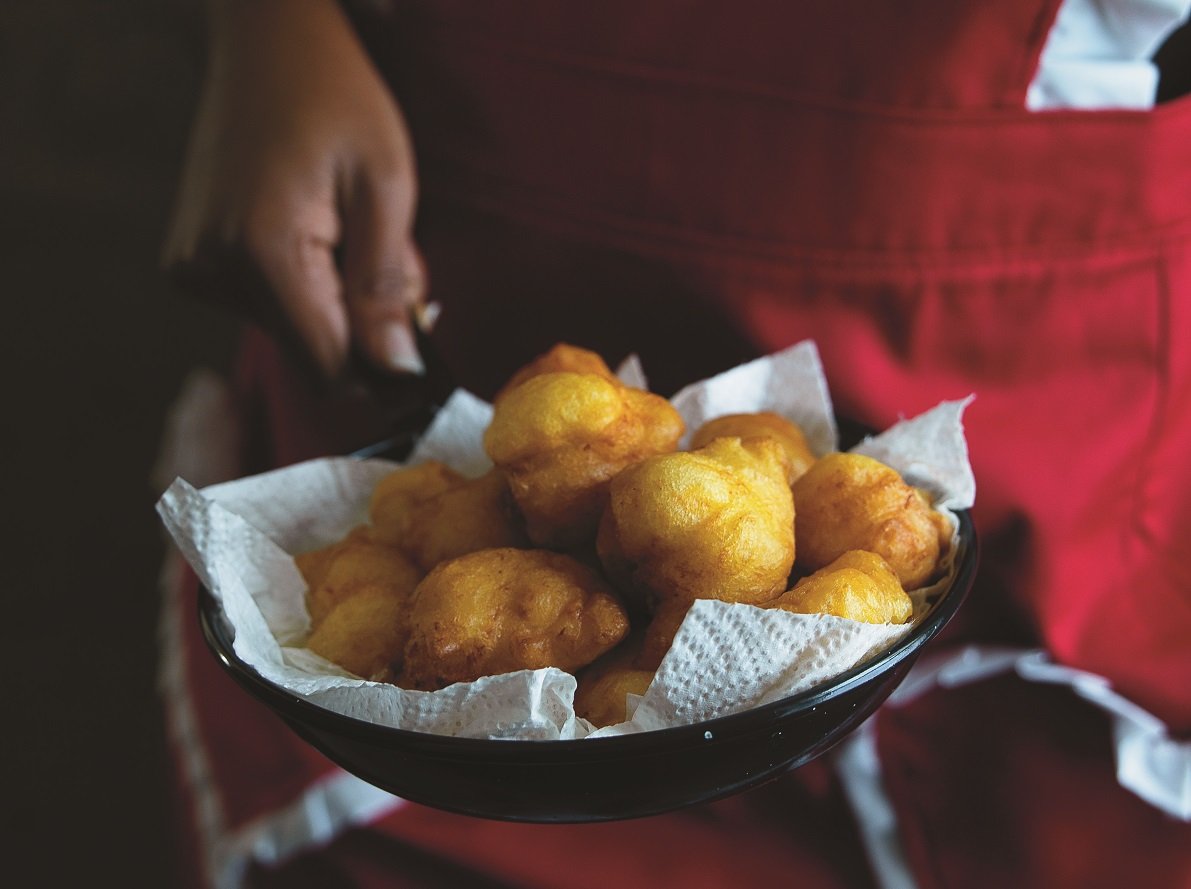 Butternut fritters
Serves 8 – 10
Preparation time:10 minutes  
Cooking time: 30 minutes

2 cups leftover cooked butternut, mashed
1 cup cake flour
2 tsp baking powder
¼ tsp salt
1 egg
Oil, for frying

Combine all the ingredients and mix well. In a pan, heat a little oil over a medium heat. Add spoonfuls of the batter and fry until light brown. Flip. Repeat with the rest of batter.