44 Stanley has created a vibrant urban community that houses carefully curated spaces to pique every food, art and entertainment lover's interests. The complex's unique offerings include several fascinating local art venues, making it the perfect new hub for the First Thursdays programme, previously hosted on the Keyes Art Mile. 

While the monthly First Thursdays gallery hopping fixture presents an ideal opportunity to discover some of the most exciting talents of the city, the buzzing art spots at 44 Stanley are open for the public's perusal outside of the event too. Here's a look at where to explore 44 Stanley's scene. 
The Atelier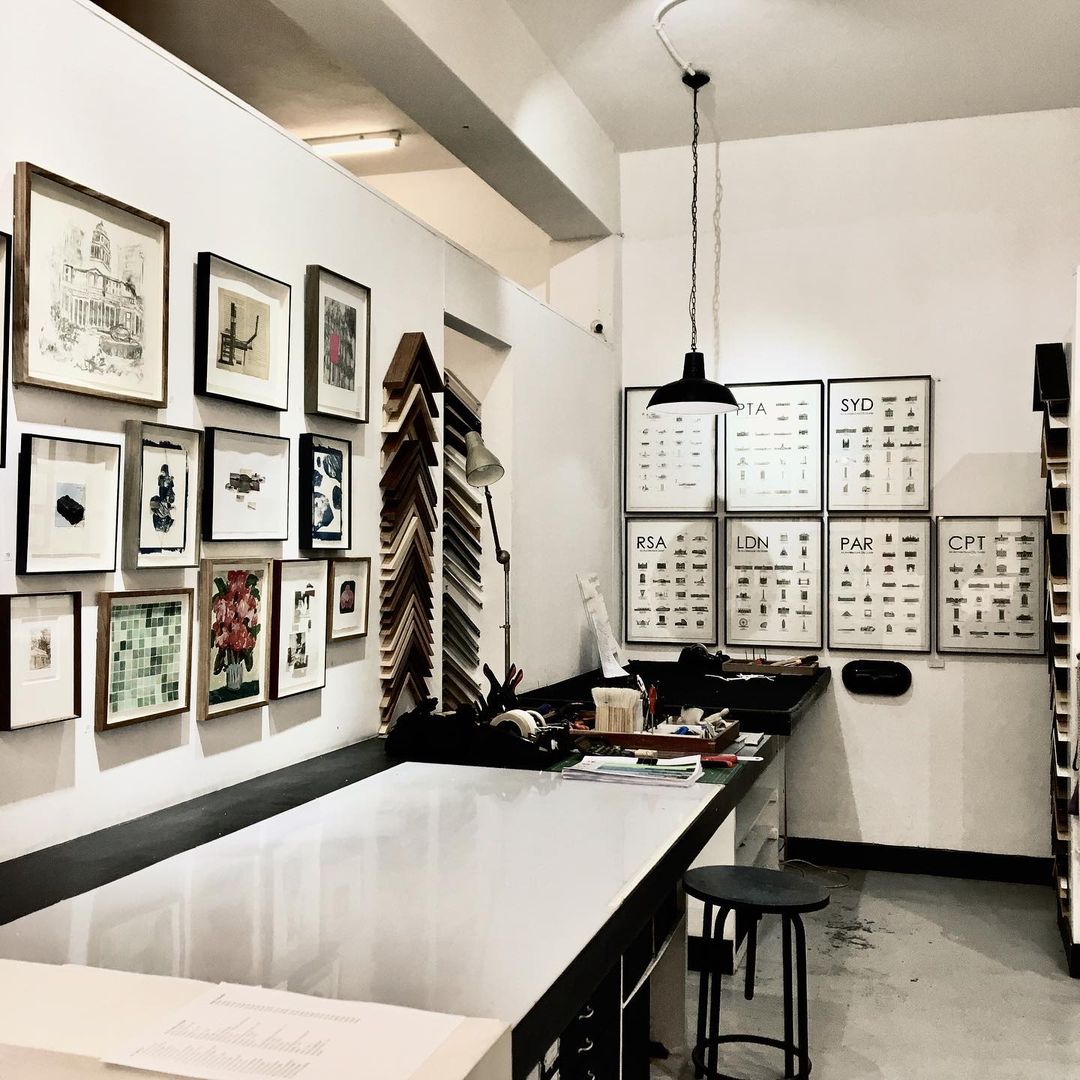 Nestled on the East side of 44 Stanley (across Bean There Coffee), The Atelier is a specialist framing studio offering a bespoke framing service as well as artist talks and a large selection of prints and books for sale. Collectors are treated to a variety of limited edition pieces from print studios such as The Artists' Press, 50ty 50ty, Artist Proof Studio, Warren Editions, David Krut Projects, and Artthrob. The Colour Jar, TATE, Nosy Crow, Jacana, Fourthwall Books and Maker are among the literature and art brands and collections that can be found on sale. 
Open 09:00-16:00, Public Holidays, Sat, Sun 09:00-15:00.
The Gallery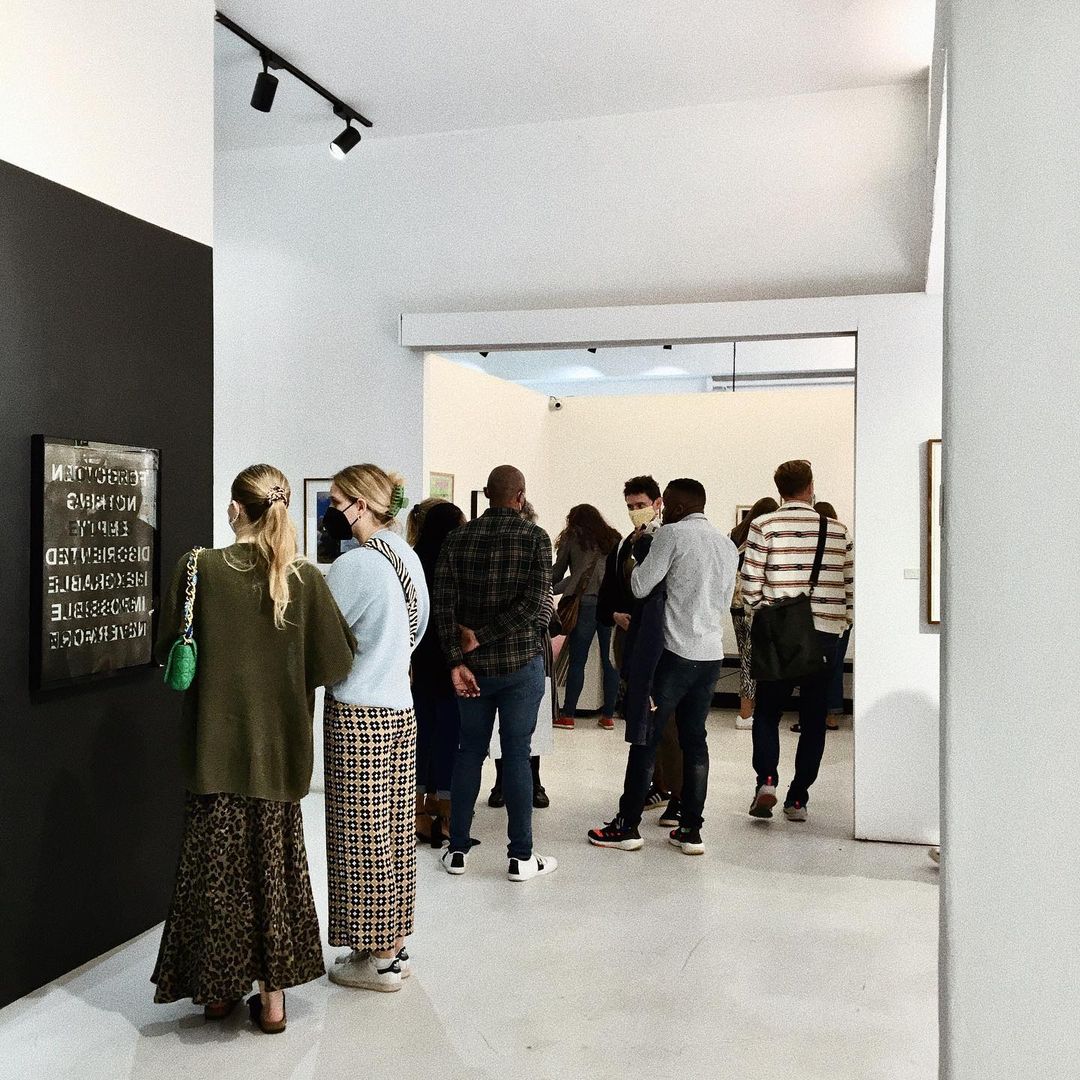 An extension of The Atelier, The Gallery is a collaborative, artist-run space curated by artist Chloë Reid and includes exhibitions, residencies, screenings and other forms of creative collaboration. Brimming with pieces by some of South Africa's intriguing emerging contemporary artists, The Gallery often invites guests to walk about the space with the creatives whose works are on show. Stay in the loop about the latest catalogues, events, exhibitions and collaborations on The Gallery's Instagram page. 
​​Open 09:00-16:00, Sat 09:00-15:00. Closed Mon, Sun.
The Library of Things We Forgot To Remember by Kudzanai Chiurai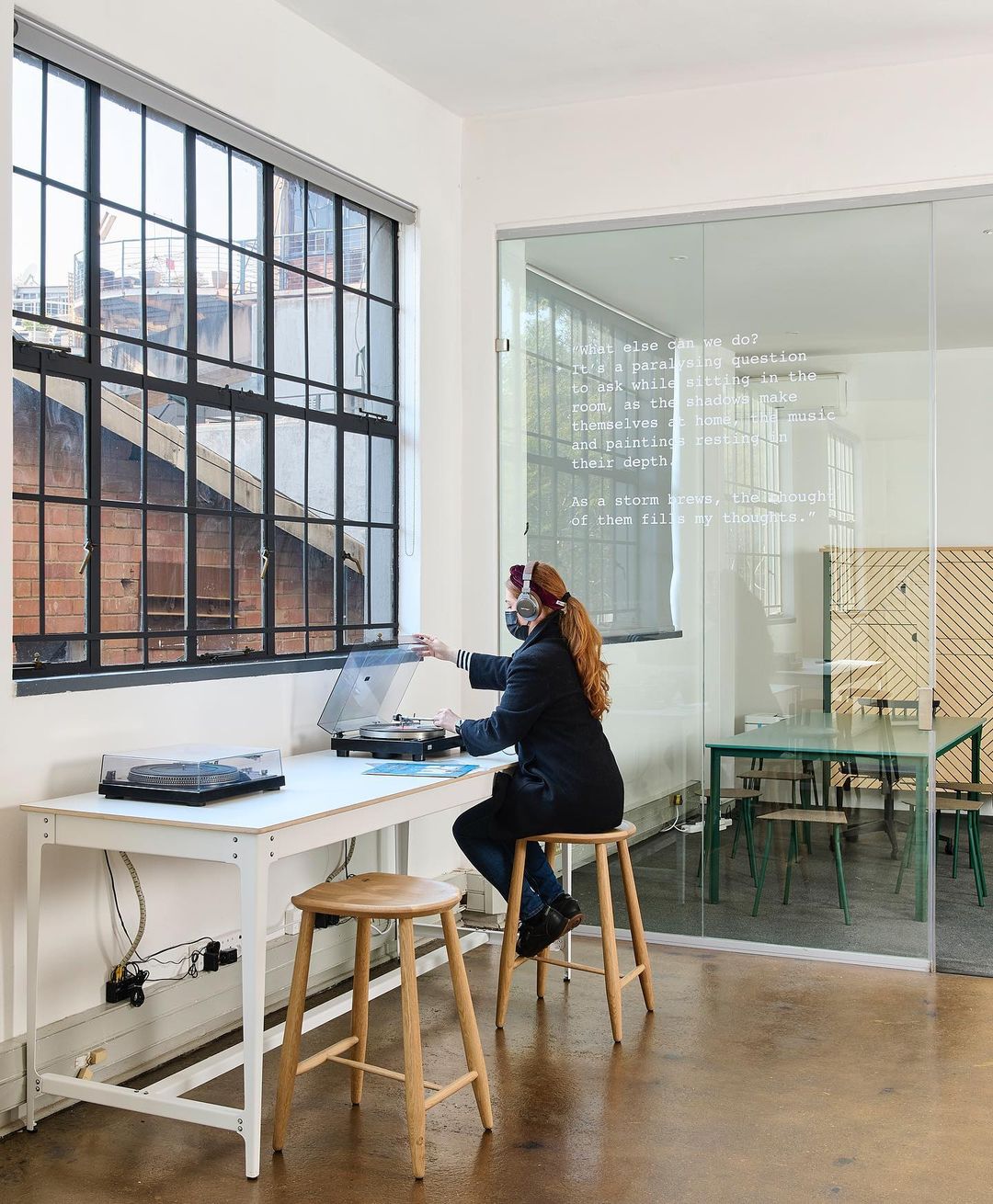 Zimbabwean artist Kudzanai Chiurai digs deep into private African art collections to curate an archive of audio-visual pieces to showcase at The Library of Things We Forgot To Remember, located on the first floor of 44 Stanley. The interactive space regularly welcomes contributors, aptly known as 'Librarians', who reimagine and present iterations of the archive through exhibitions that feature materials such as vinyl records, posters, paintings and more. The Library encourages guests to bring their own set of headphones to explore the available sound experiences. 
​​Open 10:00-16:00. Closed Sun-Wed.
Brunch Shop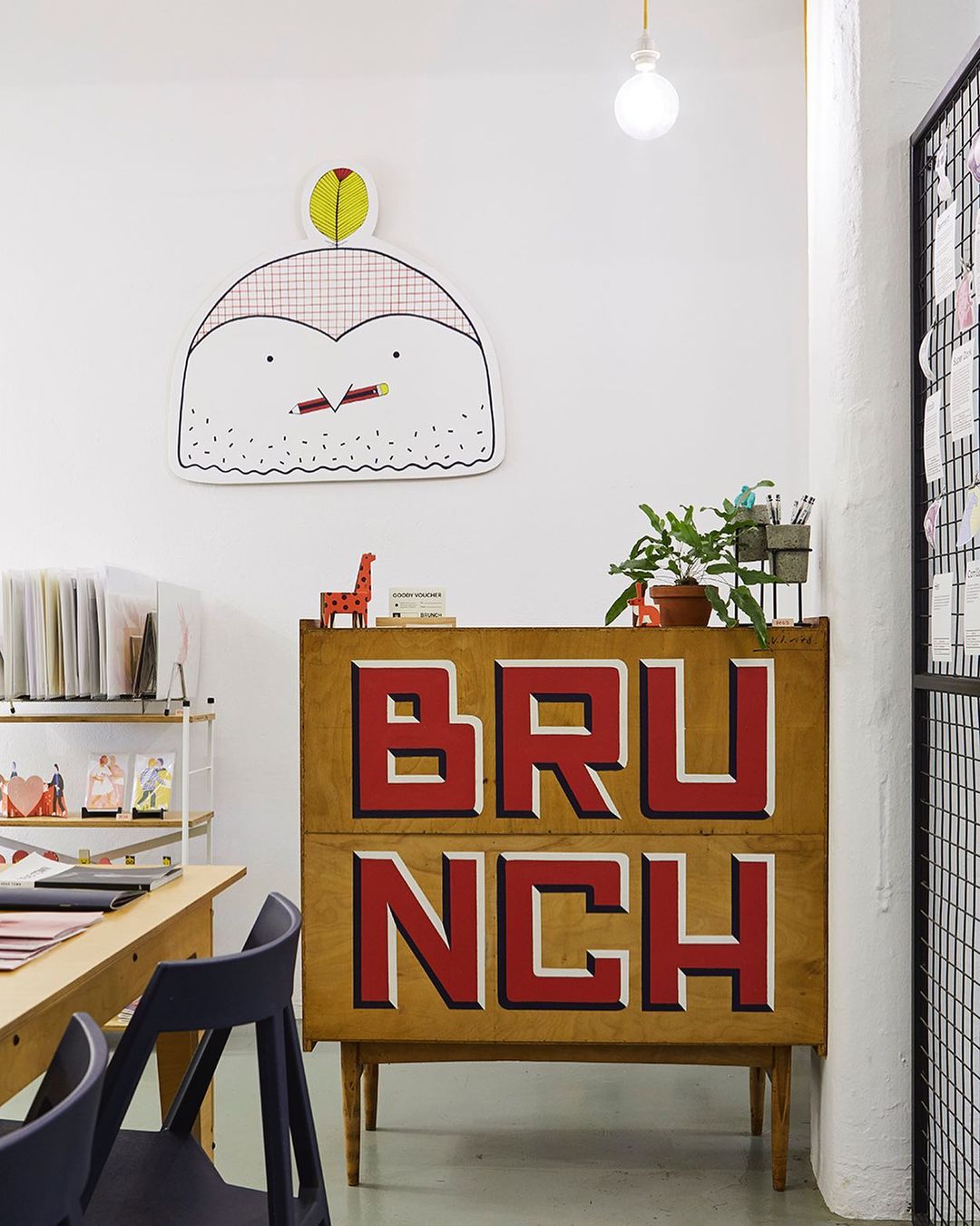 Brunch is a quirky design shop that was created as an extension of graphic design and illustration studio, Paper Snap. The shelves at this imaginative space feature eye-catching illustrated items such as prints, postcards, greeting cards, stickers, pins, wrapping paper and stationery produced by Paper Snap and other local and international artists. Brunch also hosts exhibitions showcasing beautifully designed limited-edition pieces. Stay in the know about these showcases through their Instagram page and buy their designs on their website (be warned, they often sell out fast!). 
Open 10:00-17:00, Sat 09:00-15:00, Sun 10:00-14:00.
My Loves Collective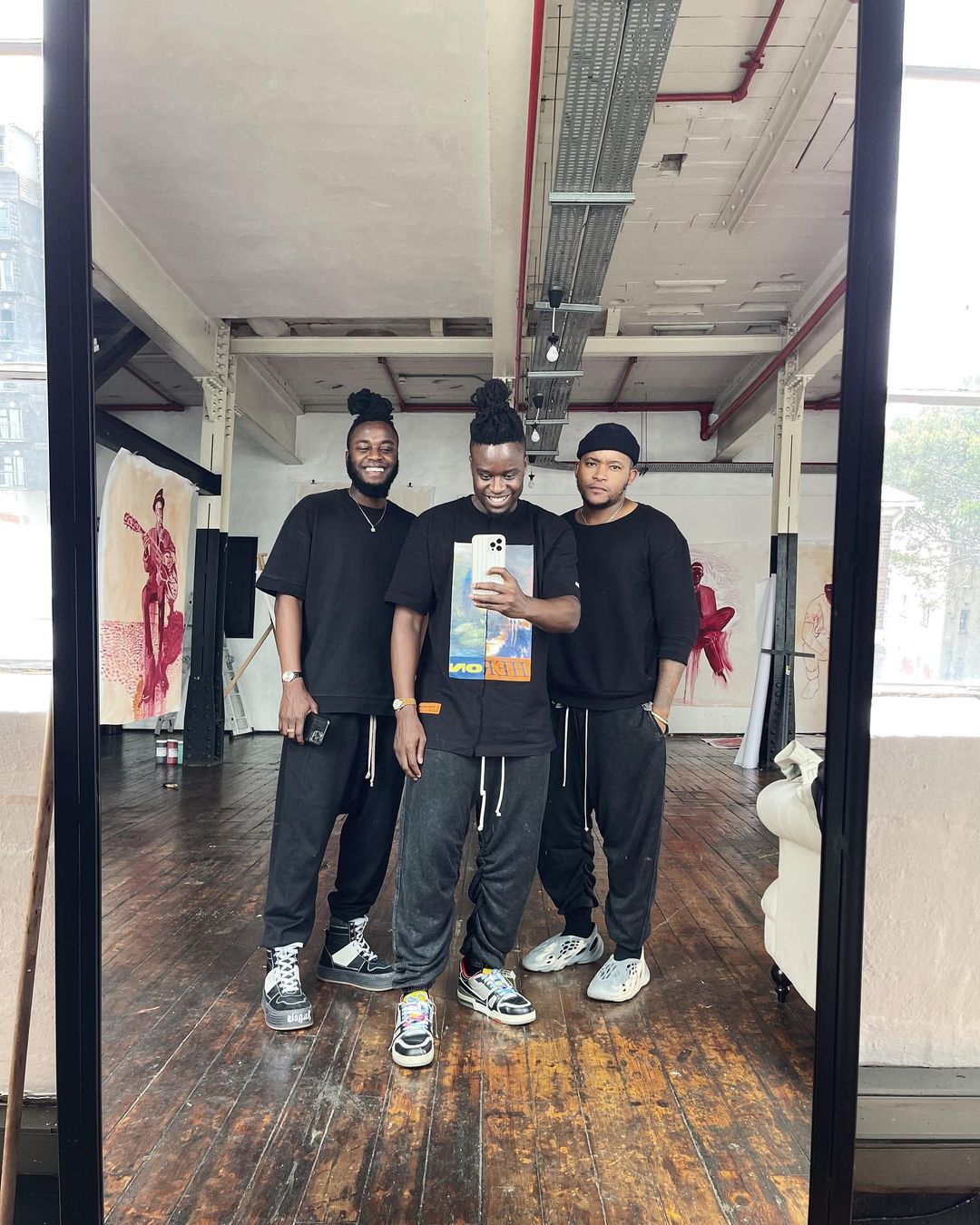 My Loves studio is the creative home to Sowetan-born multidisciplinary artists, Fhatuwani Mukheli, Justice Mukheli and Sthu Manaka. While the space isn't typically open to roam while the collective is at work, visitors are given the opportunity to view the trios' new pieces in their presence with accompanying music by a DJ of their choice during the First Thursdays party. Fans of Fhatwani's creative mind also have full access to his 1970s diner-inspired spot, Even After All, downstairs where it is not uncommon to find the artists and their friends grabbing lunch. The studio is not immediately obvious to find - visitors can access the studio from the stairs in the central courtyard on open days. 
Open to the public on First Thursdays from 17:00-20:00.
Artist Admin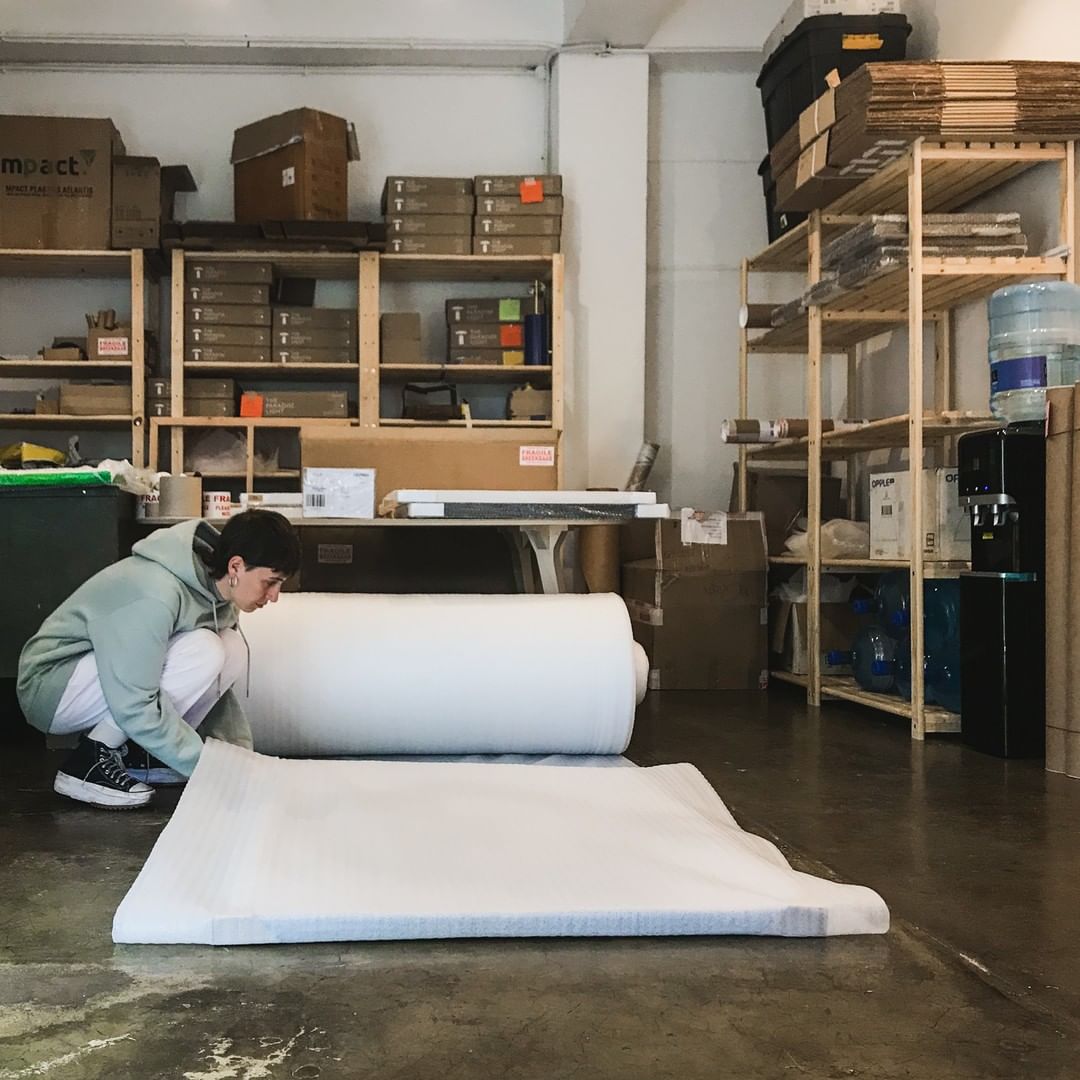 An essential spot for artists and creatives in need of administrative support, Artist Admin offers artists administrative support ranging from shipping and eCommerce to exhibition management and production. The services offered by Artist Admin cater to creators specialising in multiple disciplines and their clients include musicians, painters, illustrators, photographers, videographers, designers and even coders. 
Open 09:00-17:00. Closed Sat, Sun.
The Bioscope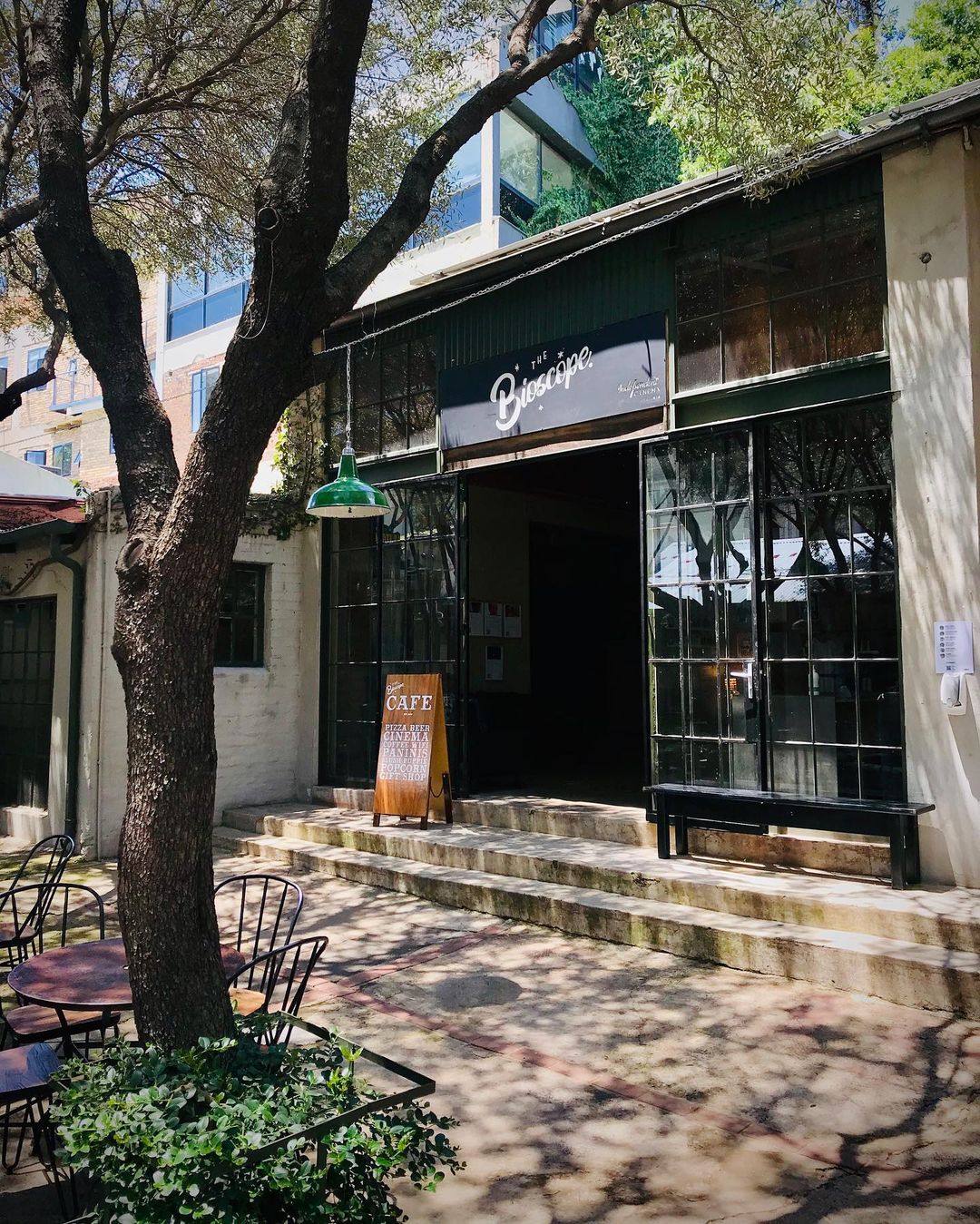 There is always something to look forward to for film enthusiasts in the city, thanks to The Bioscope. The independent cinema attracts a diverse crowd with its screenings of indie, arthouse, documentary, African films and other events such as cabaret, comedy and even new plays, that challenge the commercial movie circuit. The space also has a gift shop in the lobby, where one can buy movie-related memorabilia such as books and posters Limited Edish store T-shirts (many of them movie inspired) designed by brilliant illustrators and The Bioscope's founder Russell Grant. 
The Limited Edish shop at The Bioscope is open 09:00-17:00.
Drum Archive Shop (BAHA)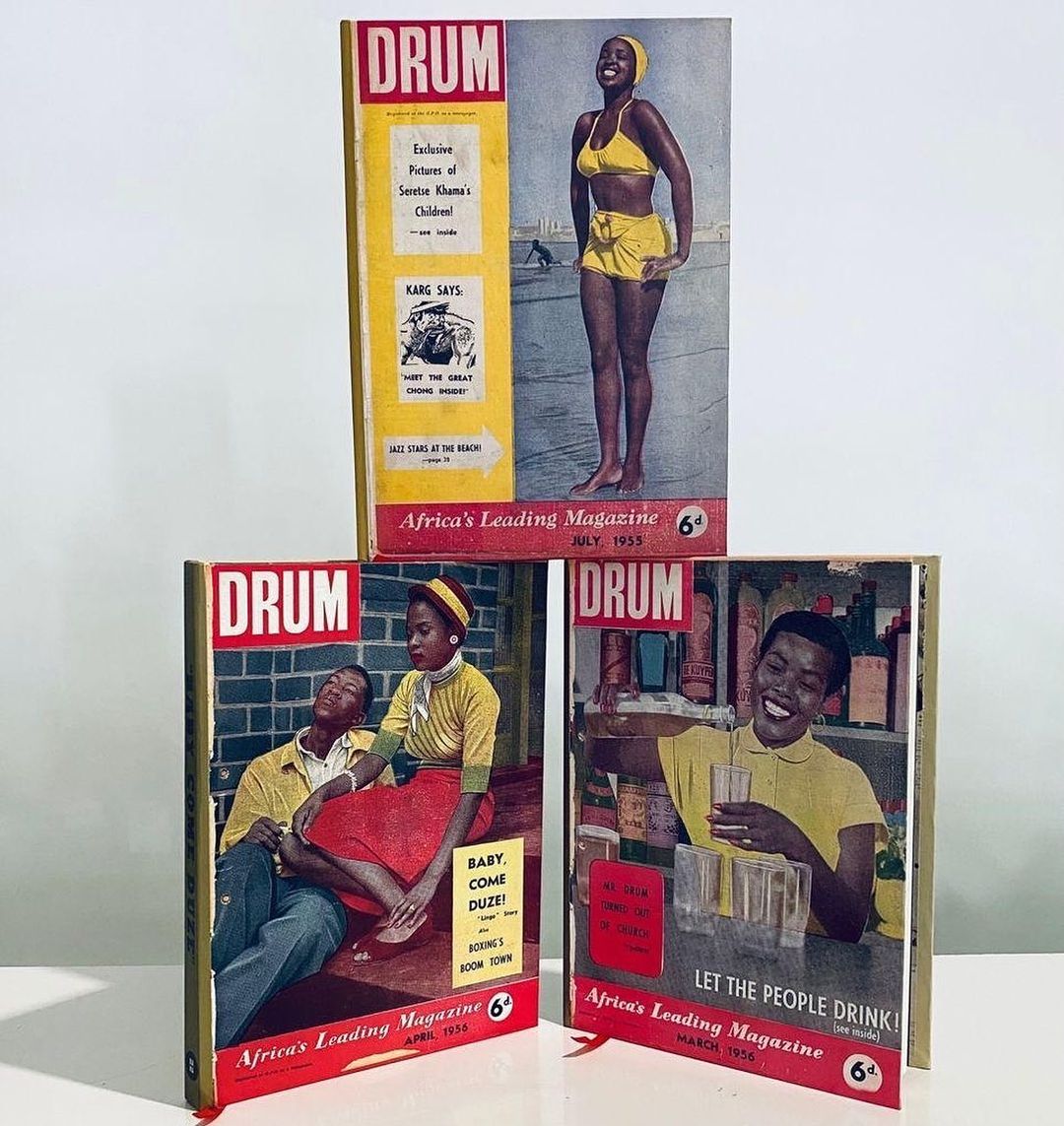 Bailey's African History Archive (BAHA) honours South Africa's iconic Drum Magazine with its extensive collection of iconic images from the magazine's archive. Located in the central courtyard, the archive store embodies and extends the authentically South African essence of the historic publication through posters, prints, greeting cards and T-shirt sales emblazoned with original Drum imagery. 
Open 10:00-17:00, Sat 09:00-16:00, Sun 10:00-15:00.