The shopping palette on Parkhurst's 4th street is a combination of trendy high street couture, custom-made designer items, African contemporary fashion, unique furniture and homeware accessories. For a retail spoil that is slower than the rush at shopping malls, Parkhurst is boutique central. 

Every year in the run-up to Christmas the street hosts Candle Light Thursdays, a series of festive late night shopping events with the many boutiques staying open late for gift shopping, with music, bubbly, and a glittering light display. Save the dates for this year's Candle Light Thursdays evenings happening on Nov 4, 11, and 18. Following Parkhurst 4th Avenue on Facebook and Instagram for the latest.

From fashion to furniture, here's our guide to where to shop on Parkhurst's 4th Avenue. 
FASHION
Black Betty
A proudly all-female South African boutique jewellery brand that uses hand-cut precious and semi-precious stones and metals "to create jewellery that plays with the boundaries of contemporary style and timeless beauty". 
35 4th Ave, blackbettydesign.com.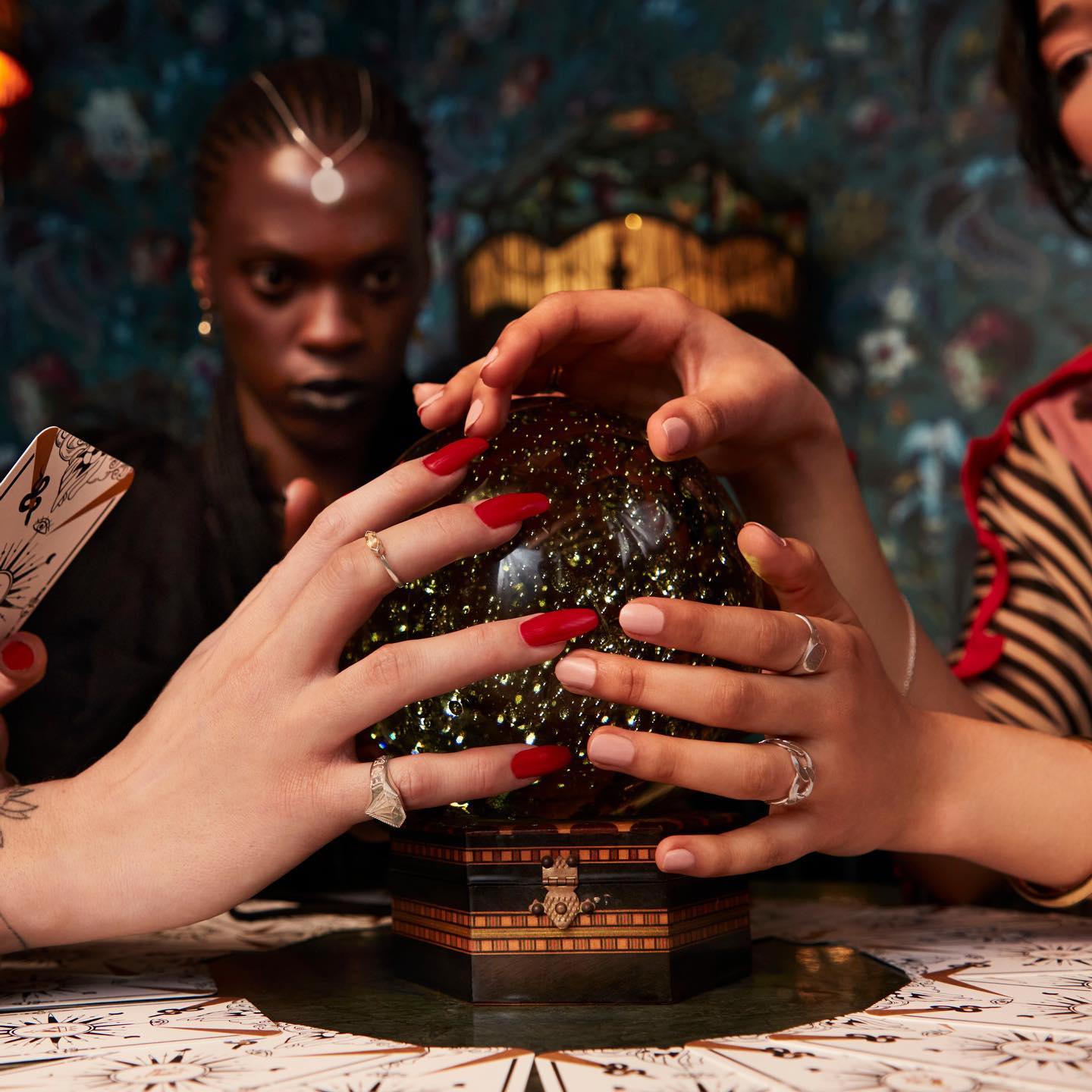 Jane Valken
A proudly South African brand offering fashion and lifestyle items including women's fashion and accessories from various brands and designers such Elizabeth Morr, swimwear from Nude, tracksuits, and crop hoodies from House of Abi-Mo, plus luxe homeware and beauty products.
11 4th Ave, tel +27 87 148 2929. Find out more here.  
Desray 
Showcasing classic high-end fashion that is cut and sewn at the shop to ensure exclusivity to customers, Desray also has an online boutique but we recommend shopping in-store to take advantage of their expert advice. 
30 4th Ave, +27 11 880-6886. Find out more here.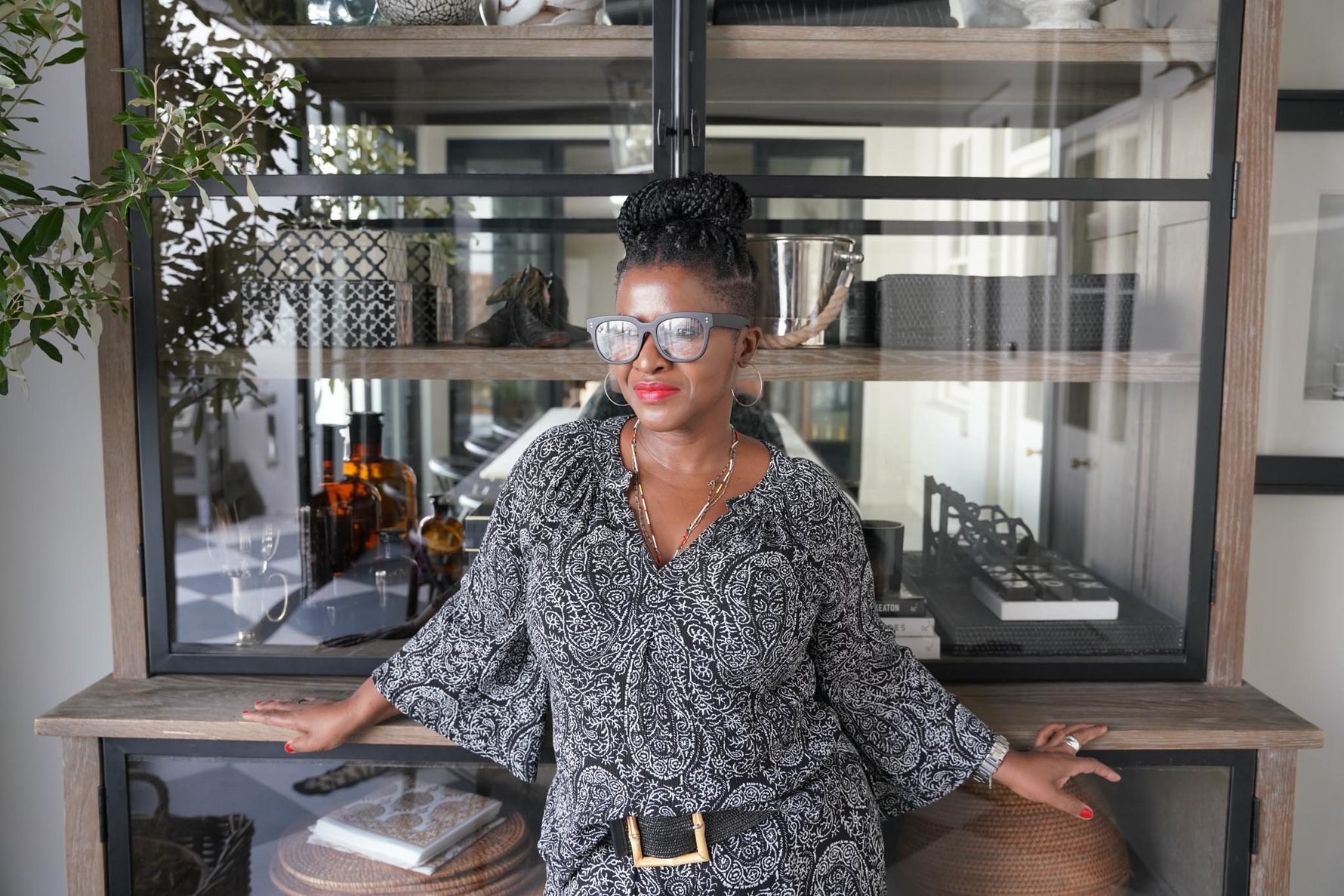 Hannah Lavery
This local fashion label specialises in luxuriously comfortable upmarket everyday women's wear described as "the midpoint between pyjamas and power suits".
Hobo Collection
Since 1995 Edna Noel's Hobo Collection has specialised in stocking the most unique pieces from the summer and winter collections from boutique fashion labels made by French, Italian and Spanish designers.
Cobblestone Centre, cnr 4th Ave and 11th St, hobocollection.co.za.
Partisan
Introducing South Africa to some of the best European premium brands, Partisan has a wide range of graphic T-shirts, footwear, hats and hoodies. Brands featured in this boutique include Italian label Viali,  Simon & Mary, the hat of choice for the hippest kids in town, and Novesta Footwear.  
25 4th Ave, tel +27 72 254 7081. Find out more here. 
Palladium
Originally designed as the boot of choice for France's Foreign Legion, for more than 70 years Palladium has been specialising in high-quality boots that are designed to look cool and stand up to even the toughest terrains.
25 4th Ave, +27 79 062 6017, palladiumboots.co.za.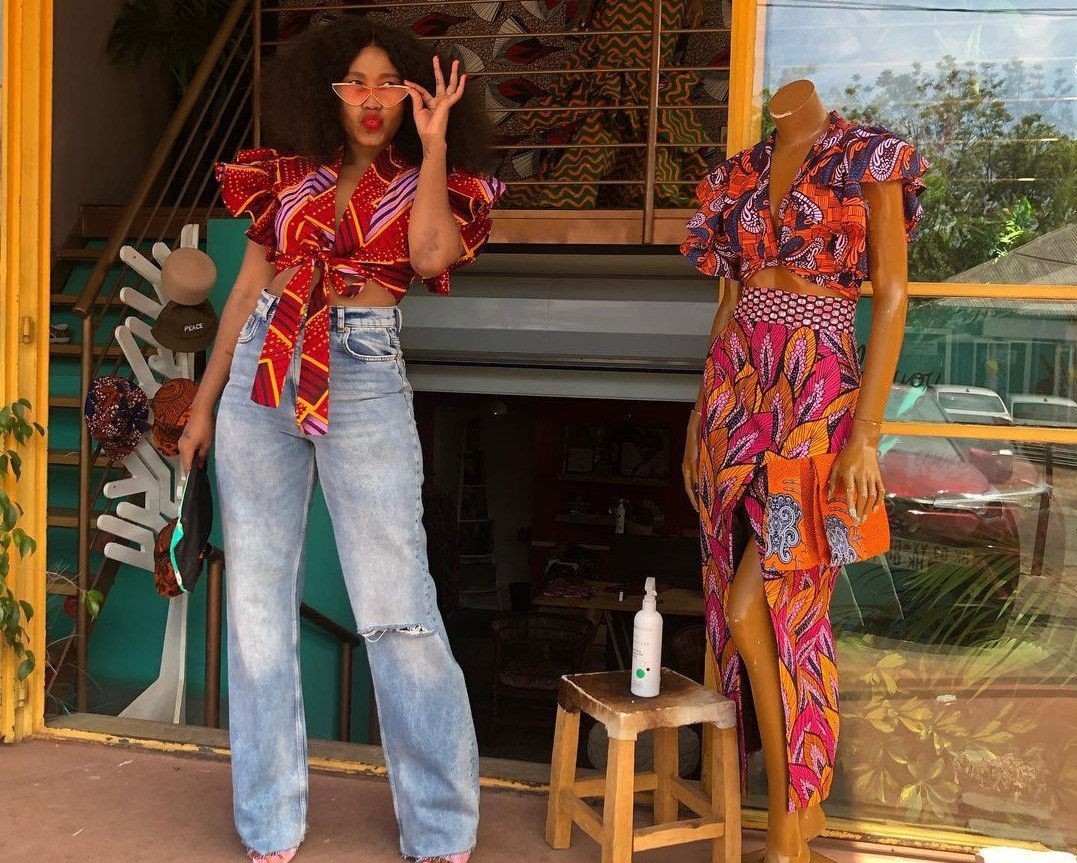 Ri.Ch Factory
For rails filled with women's African contemporary fashion and that splash of colour that you can dress up, or down, for everything from a date night to a lobola wedding, Ri.Ch Factory is where it's at. You can expect kimonos, various two-piece sets, mini, midi and maxi skirts and dresses, jumpsuits, wide-leg trousers, all in bold African prints and patterns. 
25 4th Ave, tel +27 81 371 1987. Find out more here. 
Sitting Pretty 
A sustainable fashion brand from Cape Town, Sitting Pretty, has found a home in Joburg on Parkhurst's 4th Avenue. Sitting Pretty's ethical clothing pieces for women are made from environmentally friendly fibres and the aesthetic is a combination of urban sophistication and bohemian silhouettes, characterised by soft tones, loose cuts, and a touch of sensuality.
35 4th Avenue, tel +27 60 648 6703. Find out more here.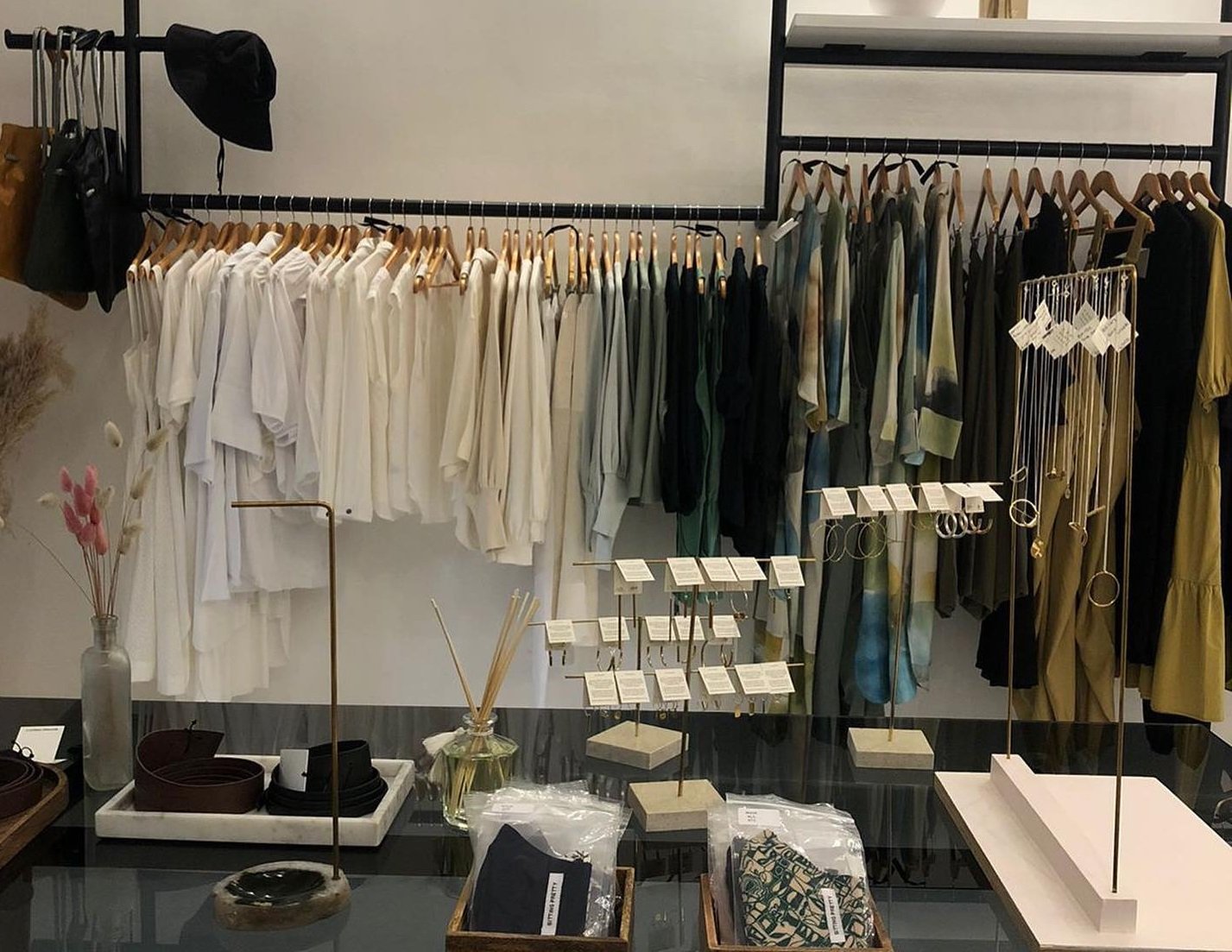 The Pyjama Shop 
If you haven't guessed it, pyjamas are what you'll find here. With a catalogue for women, men and kids, there are pyjamas for the whole family. For something special there are satin and lace pyjamas, robes and slides for the bridal party, super-soft fabrics for the mom-to-be and onesies in various colours and sizes. 
26 4th Ave, tel +27 82 386 7895. Find out more here.
Trenton 
After getting yourself geared up with some new PJs at The Pyjama Shop, drop into Trenton, the official South African retailer of the iconic UGG boots. For those who favour the country life they are also the South African stockists of the Duchess of Cambridge's favourite wellington boot, Hunter footwear. 
Tel. +27 73 720 9064, trenton.co.za
T-shirt Terrorist
For a quirky and ever-changing collection of T-shirts, Tshirt Terrorist is in the business of producing niche designs. Featuring their own brands as well as guest labels such as Laugh it Off Clothing from Cape Town and No Reason Clothing started in the East Rand, there are lots of other small, independent designers T-shirts waiting to be discovered. 
14 4th Ave, tel +27 60 946 3190. Find out more here. 
GIFTS & FLOWERS
Motmot and Garden Bleau 
Motmot is a gift store that shares a blooming space with plant store Garden Bleau. You can pick up unique ceramics and homeware by local designers, glassware, hand-stitched toys for kids and a range of textured chairs, or have them transported to your home should you purchase a few too many items to fit in your car. 
Cnr 1th St and 4th Ave, tel +27 11 447 2595. Find out more here 
Nonna Gift Shop 
Tucked into the courtyard behind Modena restaurant is another little gift store showcasing a range of small homeware items, from scented candles and ceramics, to wooden bowls, soft toys and Cansa-approved hats for summer. 
4th Ave, cnr 12th St, tel +27 11 447 8297. Find out more here.
Green Grass Designs
A great gift stop for unique and quirky gifts and homeware items, Green Grass Designs specialises in laser-cutting, and is also a product and graphic design studio. From perspex cookbook stands and magazine racks to bathroom mirrors, stationery sets and laser-cut notebooks and cards plus fun stuff for kids there's plenty to choose from. Designer Ria Kraftt is committed to using environmentally-friendly and recycled materials.  
FURNITURE AND DECOR
Beck / Ernst
Beck / Ernst are the curators of exquisite upmarket handcrafted African decor, furniture, and homeware. Their showroom on Parkhurst's 4th Avenue is an elegant boutique with items on sale representing Africa's diverse cultures, from South African ceramics to carved wooden totems from Mali, Nigerian copper sculptures, and Ethiopian baskets.
35 4th Ave, tel +27 82 300 0515. Find out more here.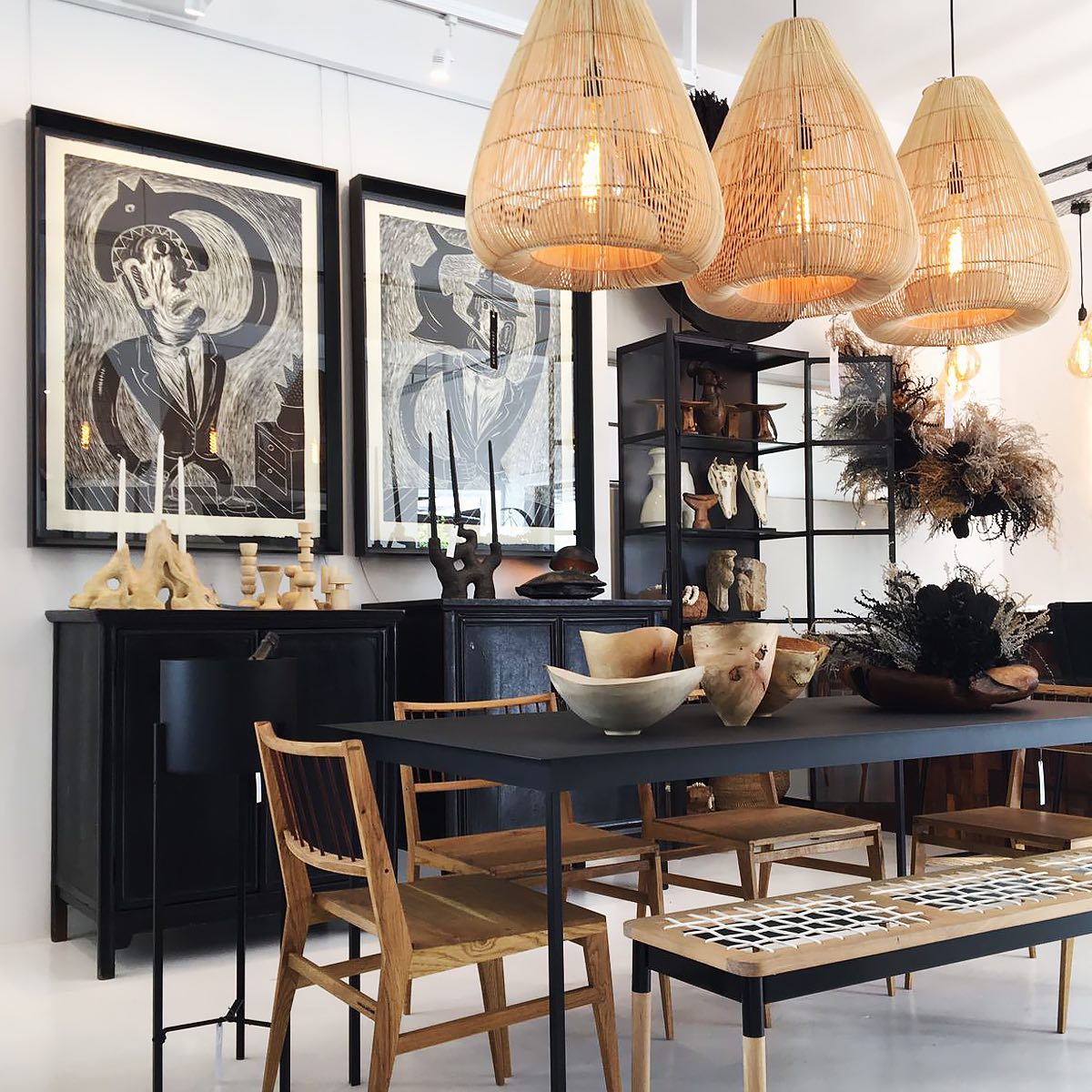 Pazz Modernist
Known for their manufactured steel furniture in different designs and a wide spectrum of colours, suitable for multipurpose use in the home, office, or any other creative space that requires a statement feature. Find shelves, tables, chairs, cupboards and mirrors. Alternatively enquire about their custom-made designs. 
17 4th Ave, tel +27 87 094 1644. Find out more here.
The Beautiful Life Store
The Beautiful Life Store has a great range of pretty decor items for the kitchen, linen for the bedroom, accessories for the bathroom, glass and tableware, plus indoor and outdoor wooden furniture items, bath and body products for him and her as well as a range of candles, diffusers, perfumes, and gift sets. What have they missed?  Nothing that we can see.
4th Ave, cnr 14th St, tel +27 11 327 2677. Find out more.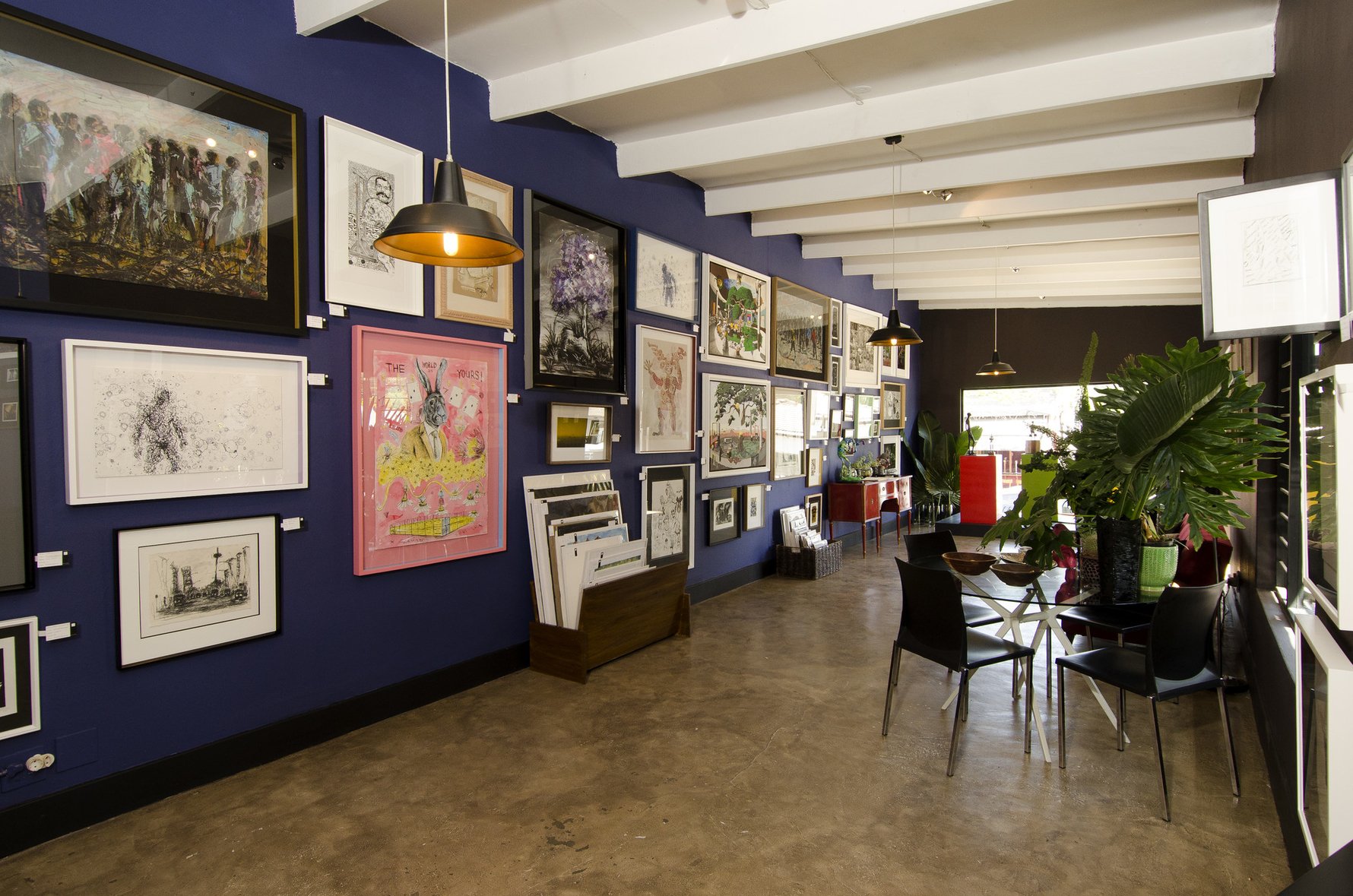 The Art Room 
This friendly art gallery showcases mainly group exhibitions that feature young and up-and-coming local artists. They are also specialist fine art framers who can conjure custom-made frames designed to creatively complement any artwork.  
4th Ave & 7th St, tel +27 11 880 0378. Find out more here. 
Santos 
Specialising in lifestyle and storage products, Santos is the spot to go to if you need to get your home and office space in order. There is also a range of furniture and home accessories to suit any style or budget. If you've got a custom-made design on your mind, Santos's factory will help you bring it to life. 
Cnr 4th Ave and 7th Ave, tel +27 11 880 8259. Find out more here.
The Cow Artworks
Established in 2004 this unique Parkhurst gallery specialises in fine art black and white photography from both national and international photographers.
The Cobbles, 29 4th Ave, +27 82 561 1201, thecowartworks.com.
Tafel
With more 35 years experience of making furniture 'designed and delivered in the old traditional style' this is one of the neighbourhood's longest established furniture showrooms.
Cnr 9th St and 4th Ave, tel. +27 62 690 2277.
FOOD AND DRINK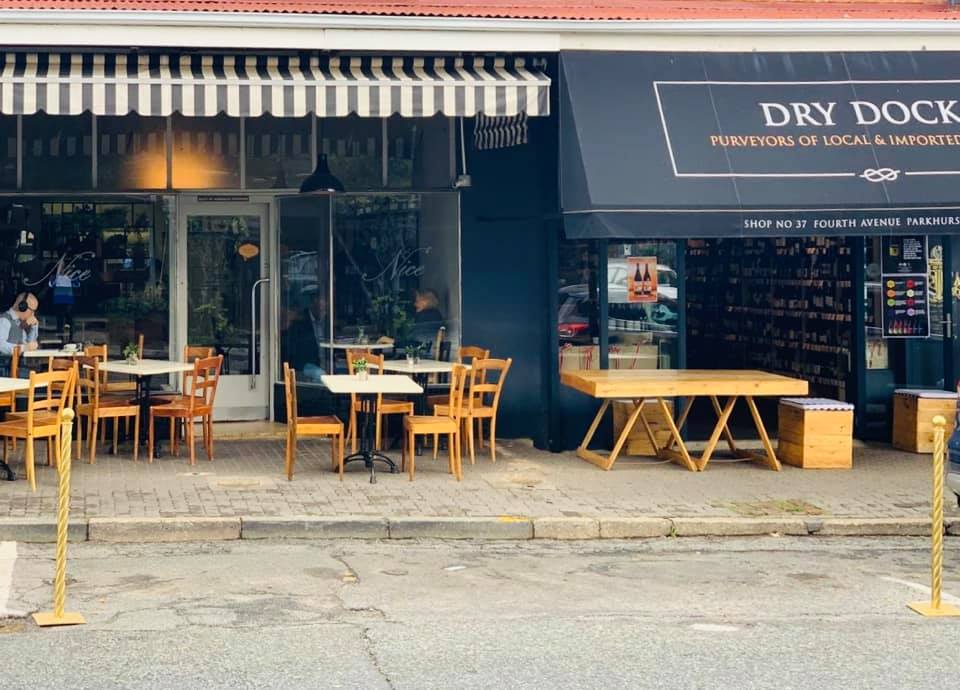 Dry Dock
Parkhurst's boutique wine and spirits merchants Dry Dock on 4th Avenue specialises in boutique South African wines, craft beers and craft gin with regular tasting events and meet-the-maker gatherings.
37 4th Ave, drydockliquor.co.za.
We are food 
A family-owned speciality food shop selling ready-made home-cooked frozen meals to heat and eat at home. They specialise vegan, vegetarian, and flexitarian (plant-based) options and also have a low-carb range with high protein meals each containing less than 10g carbs per 100g.
BEAUTY
It's no secret that the people of Parkhurst like to look good and of course there's a good choice of hair and nail salons - try Wild Hair and the Nails & Hair Bar, as well as a branch of African spa products specialists Africology.​​​​​
OTHER USEFUL STORES
Parkhurst has two dedicated pet shops; Pets Paraphernalia and Canine & Co. For all your luggage needs visit 
KaryKase, for stationery there's Parkhurst Stationers and for kids the Friendly Local Game Store is a fun place selling the biggest range of board games. For second-hand books have a browse around Ricks Books.