We're always on the lookout for fresh and interesting new places to stay and every month we share the rundown of the latest hotel news, trends, new venues, and enticing local travel offers that you don't want to miss. Here's a look at some of the many reasons to explore South Africa that caught our imagination this month.
NEW IN TOWN Reserved Suites Illovo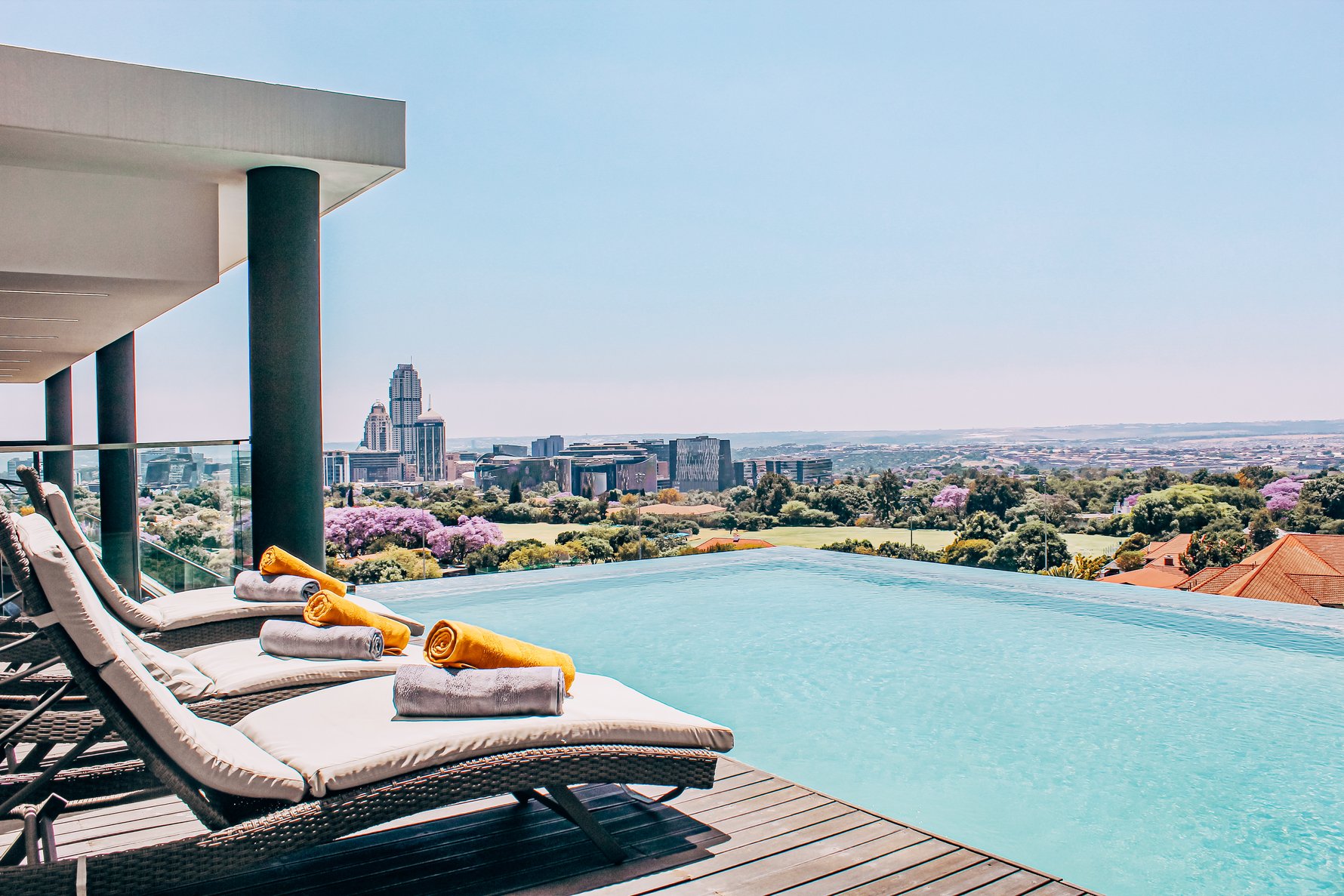 Reserved Suites at Illovo Central, is a new aparthotel offering a mere five minutes drive from Sandton Central's business district and Rosebank, offers 33 luxury serviced apartments and studios for short or long stays. There's a mix of room types that include more studio-style accommodation, as well as the option of self-catering in the Deluxe Self-Catering Studios, and One Bedroom Suites. Facilities include a gym and the Café on Central situated on the 8th floor which opens for breakfast, lunch and early dinner. We love the view from the infinity pool with its sweeping gaze over the suburban tree line. FIND OUT MORE AND BOOK.
JOBURG'S NIGHTLIFE HOTEL Hallmark House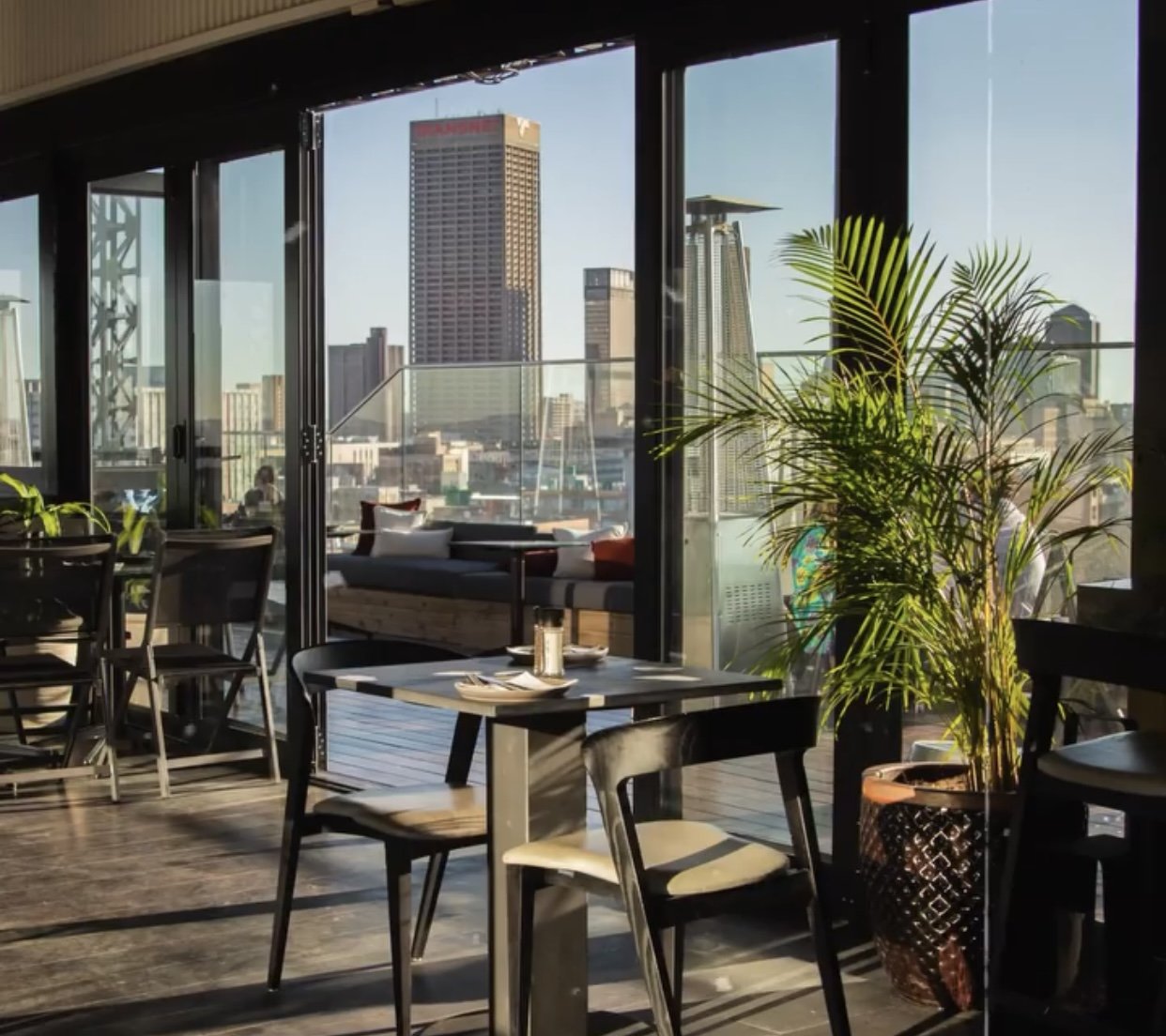 From its location in one of the grittiest parts of downtown Joburg, you wouldn't think that Hallmark House is a great escape. Trust us, it is! A super-sexy hotel with a rock 'n roll attitude, great South African design and art plus a superstar chef are just some of its best features. Add to that comfortable rooms with city views, wallpapered with eye-catching Maxhosa prints, the fluffiest gowns and slippers in room, and spectacular views over the city. The Rooftop is the place to start for sundowners, with DJ sets or if it's one of Chef Katlego Mlambo's Sunday lunches – the Marabi Jazz Band. From this height and angle it offers jaw-dropping vistas. The oysters are off the charts good! Breakfast at Thorn restaurant is top notch. And of course no visit would be complete without dinner at The Marabi Club (they also have a Sunday lunch series). Arrive Saturday and leave on Sunday. You won't regret it. 
REASONS TO TRAVEL Clarens Art Festival


Running from April 29 to May 2 this new arts festival provides yet another compelling reason to visit one of the most beautiful small towns in the Free State. A short drive from the spectacular Golden Gate Highlands National Park, Clarens has long been a favourite of weekend hikers from Gauteng with dozens of guesthouses, hotels and farm stay options. Now with the new Clarens Art Festival, you don't even need to put your hiking boots on at all to have a great reason to visit. Dance, stand-up comedy, art exhibitions, literature talks, film screenings and lots of live music performances are all on the programme. Tickets are being sold on an "all-inclusive" model meaning you have plenty of freedom to wander around and see what takes your fancy. Find out more at clarensartsfestival.co.za and book your accommodation in Clarens here.
WHERE TO STAY IN... Pilanesberg – three great escapes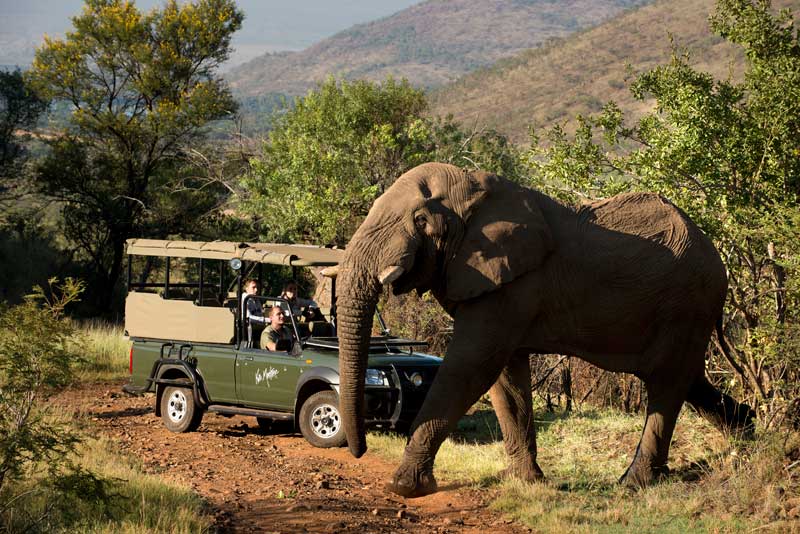 Set in the crater of an extinct volcano and nestled within the ecologically rich transition zone between the dry Kalahari and wetter Lowveld vegetation, the Pilanesberg National Park is home to not only the Big Five, but also the endangered African wild dog. If you are hoping to see rhino you usually have a good chance to spot them here. There are a few pricey accommodation options inside the park, while staying at one of the resorts just outside the gates is also a very viable option if you want to self-drive and have young kids in tow who possibly don't have enough attention span for too many hours spent gazing at waterholes.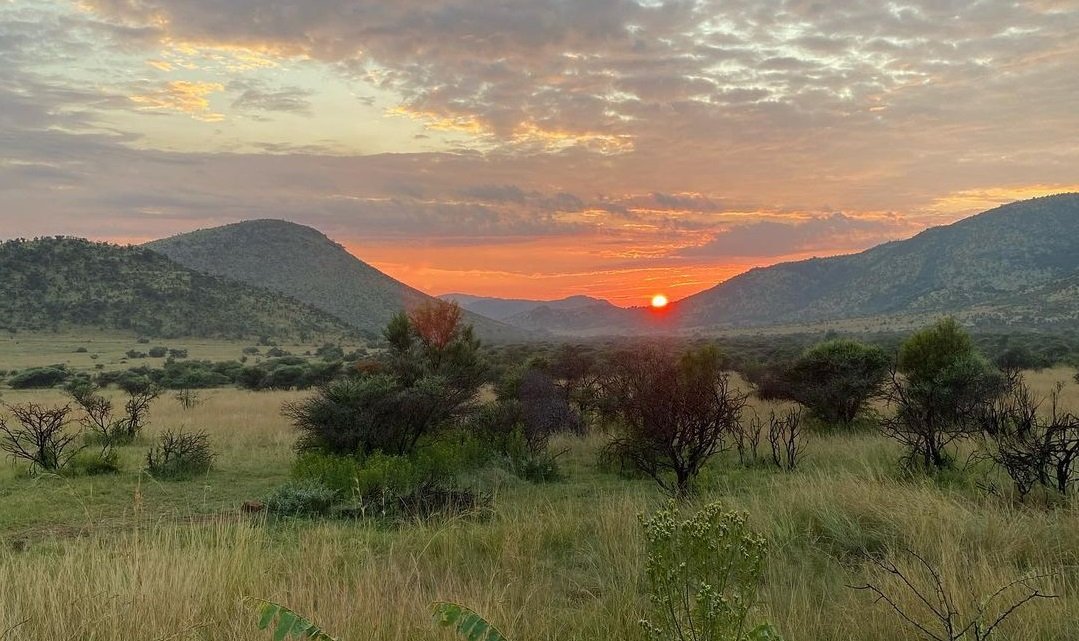 Operated by Legacy Hotels the upmarket Bakubung Bush Lodge has a lovely location just inside the park with a restaurant and swimming pool that overlook a busy waterhole. Rooms are spacious and if you're mindful of the budget there's also the option of booking a self-catering chalet. The gargantuan Sun City resort is of course one of the most convenient places to stay in North West province and although the resort's four hotels do feel dated, there's no shortage of activities including ziplines, the Gary Player golf course, Waterworld dam and of course the Valley of the Waves. If you can't face the immense size and overwhelming bling of Sun City, The Kingdom Resort is a smaller family-friendly alternative that is also within 15 minutes drive of the park gates. There are hotel suites as well as self-catering villas and for young kids a great pool with loads of slides. 
SPLENDID ISOLATION! Hide away at these cottages in the Tankwa Karoo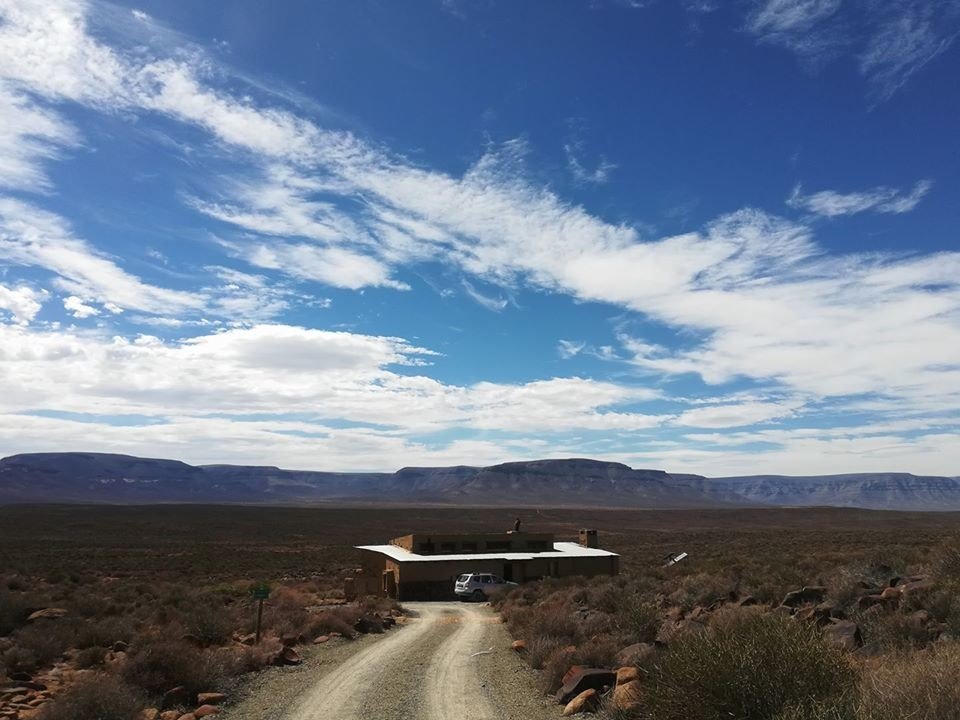 The Northern Cape is celebrated for its well-managed and extraordinarily remote national parks and the Tankwa Karoo NP is among the best of them. You'll want a 4x4 to head out to this blissfully isolated spot and a few days to spare to make the several 100kms drive from Cape Town, much of it along dusty untarred roads, worth it. Once you reach the main reception deep inside the park, pick up your keys and drive another 18km through the rumbling desert to the utterly isolated and romantic Elandsberg Cottages, each of which comes with uninterrupted views over the desert, best enjoyed from your personal plunge pool. Totally off-the-grid, there are solar lights and kerosene lamps, a tanker of water and a fridge running on gas. No phone signal, internet or TV. Just you and the desert. FIND OUT MORE AND BOOK HERE