Unfinished Business: A Cry for Land is a  new body of work by artist Zolile Petshane showing at Lizamore & Associates Firestation Gallery in Rosebank from Sep 24 to Nov 3.

Through a number of compelling landscapes Petshane looks at how spaces have been claimed, lost and reclaimed with the paintings reflecting people's desire to occupy land. The exhibition tells a story about land and our desire to own it. It explores how land retains memories of the past and asks the question although we occupy, do we own? Ultimately, the work is a cry for land.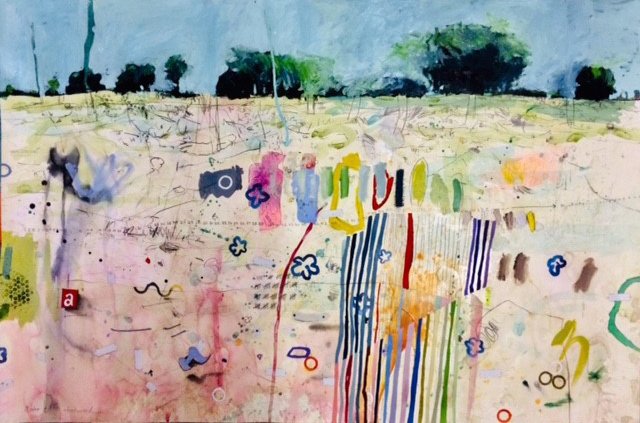 Now a well-established artist, Petshane graduated from Wits in 2006 before joining Artist Proof Studios. Since then he has held a number of solo and group shows at Lizamore & Associates with his work being shown at the FNB Joburg Art Fair, Turbine Art Fair and Investec Cape Town Art Fair. By combining colourful abstractions and figurative elements Petshane explores and critiques complex political and religious topics. He works in a variety of mediums from printmaking to pastel, acrylic and oil and provides a singular insight on our society and its times.

Unfinished Business: A Cry for Land brings together a collection of exquisite and disarming landscapes which depict the beauty of the land in South Africa, channel its histories and make a call for its future.

The exhibition runs until Nov 3 and is a must-see. The Fire Station entrance is next to Casquette Cycling Cafe.