Ljubljana is indeed a beautiful and welcoming city that tourists flock to all year round. But travelling anywhere can throw up confusion so here's a few tips and handy hints to help you along the way.
Disabled Visitors
Ljubljana is very accessible for wheelchair users thanks to a fully pedestrianised city centre. But if you or your travel companions find it difficult to keep the wheels turning then help is at hand. The Slovenian Tourist Information Centre (Krekov trg 10) now offers free rental of electric attachments for wheelchairs. The SPEED3X attachment is compatible with most wheelchairs and its height and width can be adjusted. A full battery can last up to 40km giving you the freedom to travel further afield. They have two available and with valid ID and a deposit you can now explore the city effortlessly. Click here for more details.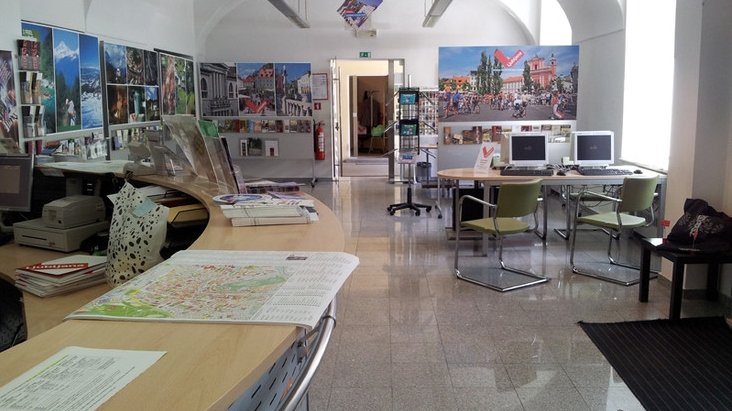 The number of Chinese visitors to Ljubljana has increased by a whopping 300 percent in the last five years. Chinese tourists are the biggest consumers in the world, so to increase satisfaction of Chinese customers and drive sales Slovenia TIC has introduced the Alipay payment system. Alipay is a digital payment method and part of the Alibaba Group - the largest online store in the world. It is the most popular payment method in China with more than 800 million users. By introducing the payment method to the TIC and STIC branches, Chinese tourists can now enjoy purchasing goods and services during their time in Slovenia.
Annual Events
Slovenia has a full calender when it comes to festivals, traditional fairs and cultural events. If you're planning a to visit Ljubljana there will always be something happening so read ahead and plan your trip to coincide with something special. See here for a list of events going on in the city. Visitors may be unaware of it until they arrive but Ljubljana is synonymous with dragons. This magical beast is prevalent everywhere and despite being a little frightening they still manage to warm the hearts of tourists and make their way onto lots of souvenirs and gift merchandise. So well loved is the dragon, there is even a dragon festival each year. The three day event is held up at Ljubljana Castle, the programme includes dance and acrobatic performances, workshops and concerts.