What first inspired you to become a chef?
I was 10 years old, my family and I were having lunch. I remember saying that out loud for the first time that when I grow up I will be a chef. I loved cooking as a kid and when my parents came back from work I often had lunch. I made a very early decision and had a desire to become a chef and that was my main motivation.
And how long have you been a professional chef?
At the age of 16, I entered a professional kitchen for the first time, at a traditional Slovenian gostilna, and that's where I got my first holiday job. Since then I have been working in the kitchen. I worked for six years under the mentorship of famed Chef Igor Jagodic at Ljubljana's Strelec, and in the last year I was his sous chef.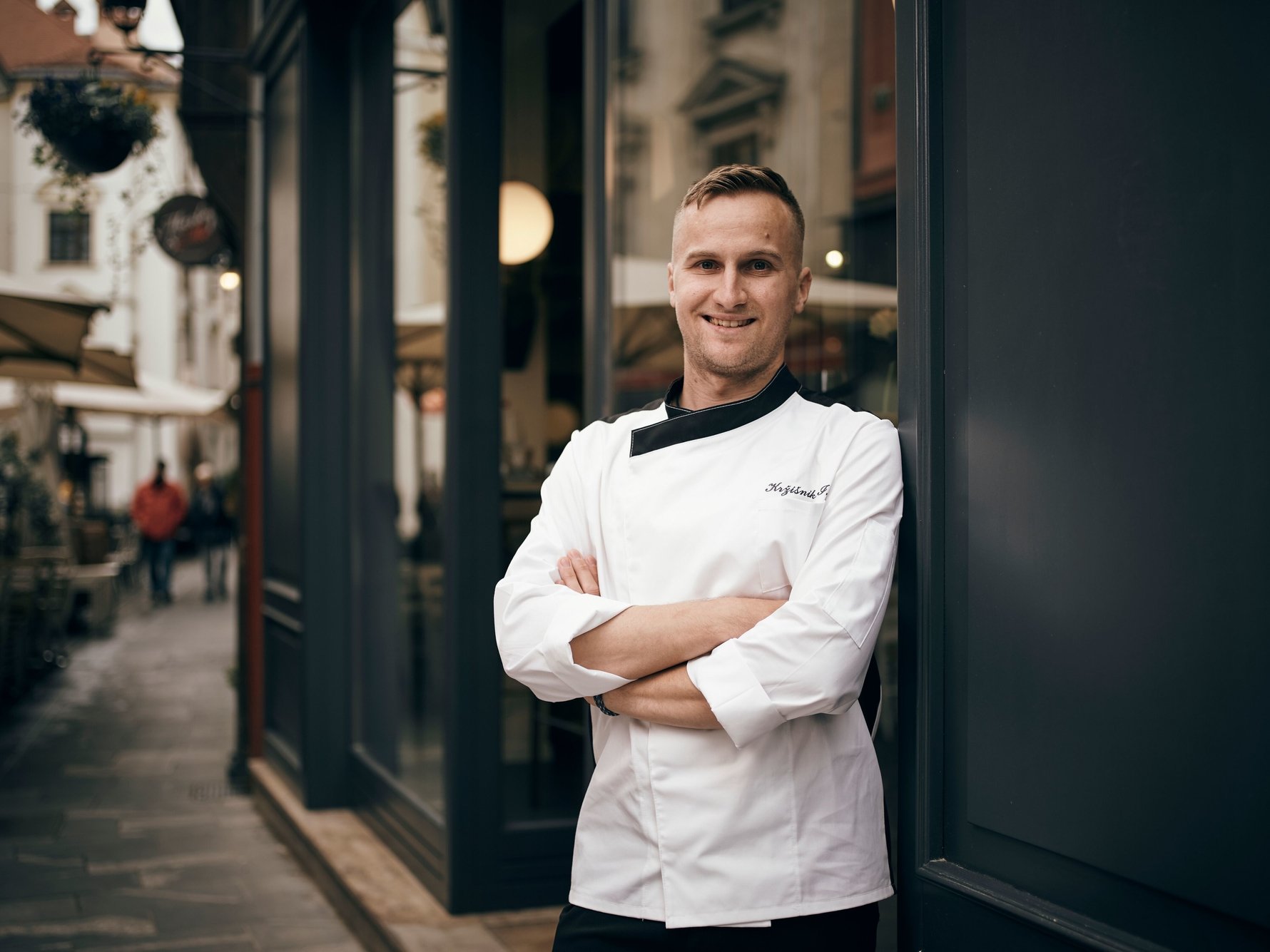 Have you worked under any other chefs we might know?
Well, among other things, I also studied under the guidance of Chef Mauro Colagrec, who runs the best restaurant in the world today - Mirazur in the town of Menton on the French Riviera, which has three Michelin stars. At the age of 27, I became the head chef of Landerik, and for the first time I had the opportunity to show my knowledge and culinary skills on my own.
What is your philosophy in the kitchen?
For me the key is respect for the raw ingredients, the process of how I treat the raw ingredients, how to use them to perfection or nothing, and also discard as little as possible.
How do you develop new dishes? Where does the inspiration come from?
First I choose the food that will be the star of the plate. In the process of making dishes, the key to me is not to discard anything, or at least as little as possible. I am inspired by the somewhat forgotten raw ingredients and dishes that I interpret and prepare with modern techniques.
Any favorite ingredients to work with?
Artichokes
What's more important: Farm work or kitchen work?
I think farm work is crucial as it is a process that is not repairable. As a chef, the key is to get the highest quality raw ingredients grown or bred according to organic principles.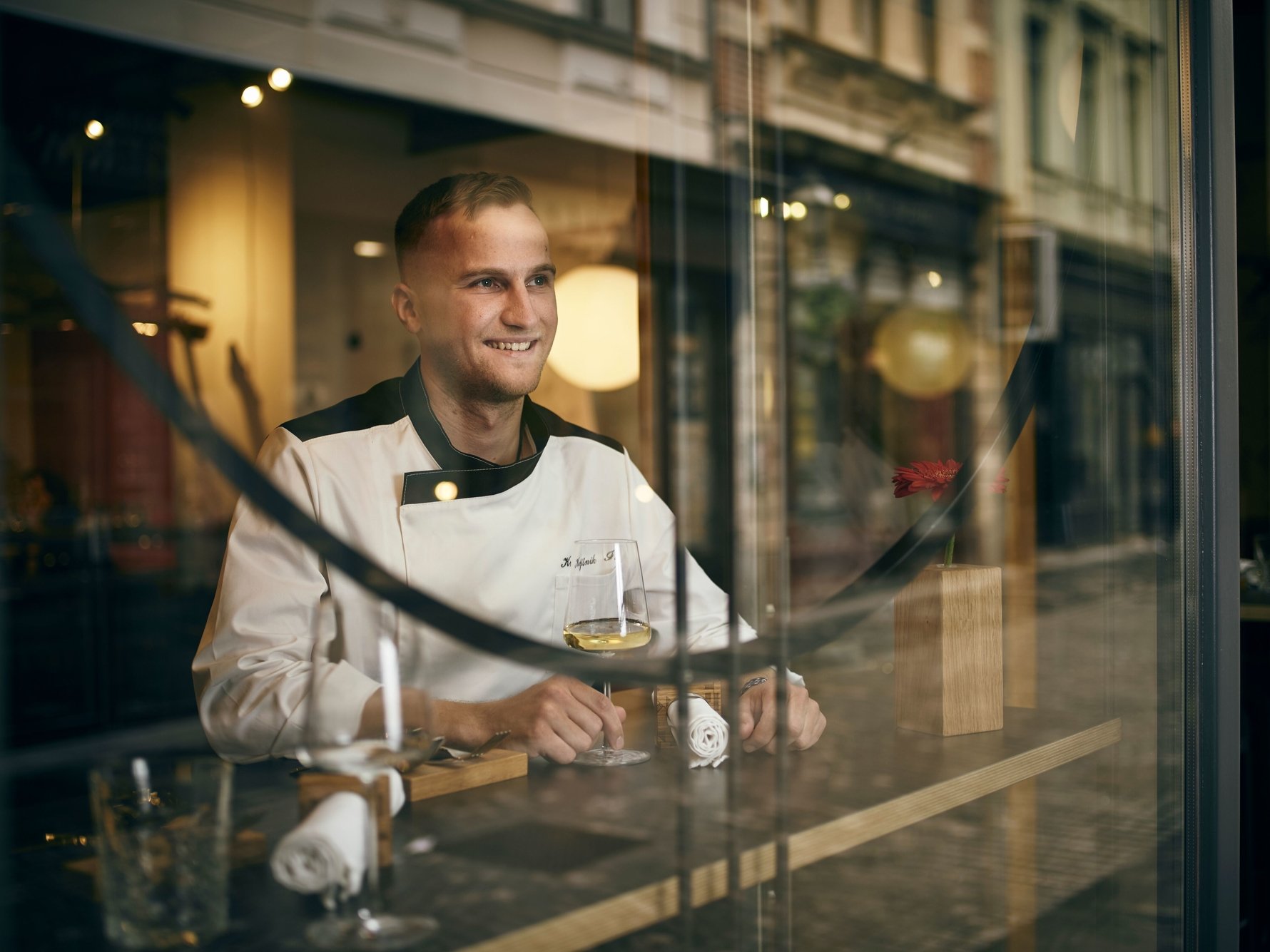 How has the culinary scene in Ljubljana changed in recent years?
In any case, the scene is much more developed. I like the fact that we appreciate real Slovenian cuisine and local traditions, as well as all of the raw ingredients that we have available and we might have even slightly forgotten.
What's your signature "Do not leave my restaurant without trying "plate?
Our version of dumplings and beef cheek.
What makes dining at your restaurant a unique experience?
We use only the best ingredients, which come from the hands of Slovenian farmers. Because we appreciate their efforts, we, with our team of young and creative colleagues, really try to prepare plates expressing respect for nature and the ingredients we use.
Any entertaining kitchen Disasters that you'd care to share?
Once, on the way to an event, we discovered that we had spilled one of the key ingredients on the plate. In a really short time we had to prepare everything from the beginning, but we managed. Disasters happen in the kitchen, but what's important is that we know how to solve them in a way that guests will never notice anything.
Slovenian cuisine in five words?
Diversity, ecological farming, wild ingredients, foraging, wheat.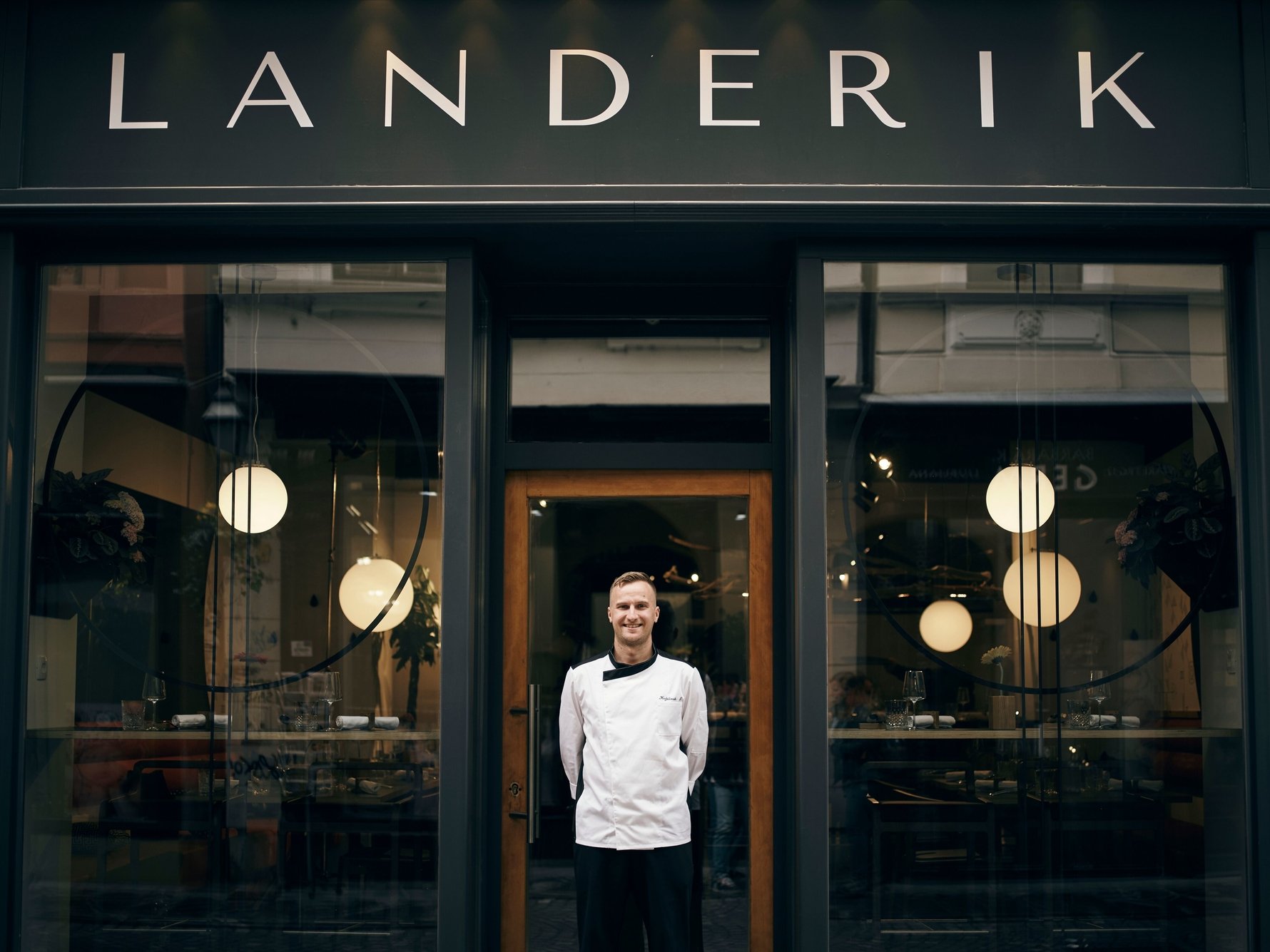 What are the three Slovenian dishes that every visitor to Ljubljana should try?
Focusing on tradition, these are frog legs, leteči žganci [literally "flying spirts", which are breaded chicken legs prepared in a local way] and tarragon pancakes.
Any favourite late night snacks or fast food joints?
Most likely the kebab, which is one of the few open night snacks.
What's the dish you are most likely to make when you get home from work?
Cucumber salad and leteči žganci.
How do you like to spend your days off in Ljubljana? Any tips for our readers?
Excluding our restaurant, it's probably a stroll through the Ljubljana market, breakfast and coffee at the Ek Bistro, lunch at TaBar and dinner at Strelec.