Woop! Ljubljana: Where You Can Fly
If you're looking to inject some energy into your day then Woop! is the place to be. Situated near BTC shopping centre there's a whole bunch of reasons to pop over to the east side of town. Once through the doors, dodgeball, foam pits, gymnastic cave, trapeze, slackline plus many more activities await. With their unique gaming equipment and trampoline elements rarely seen elsewhere, Woop! Is definitely a fun park with a difference. When both feet are back on the ground, enjoy some delicious crepes - free if you mention this In Your Pocket listing. Get ready to be catapulted into the most action-packed hour of your life!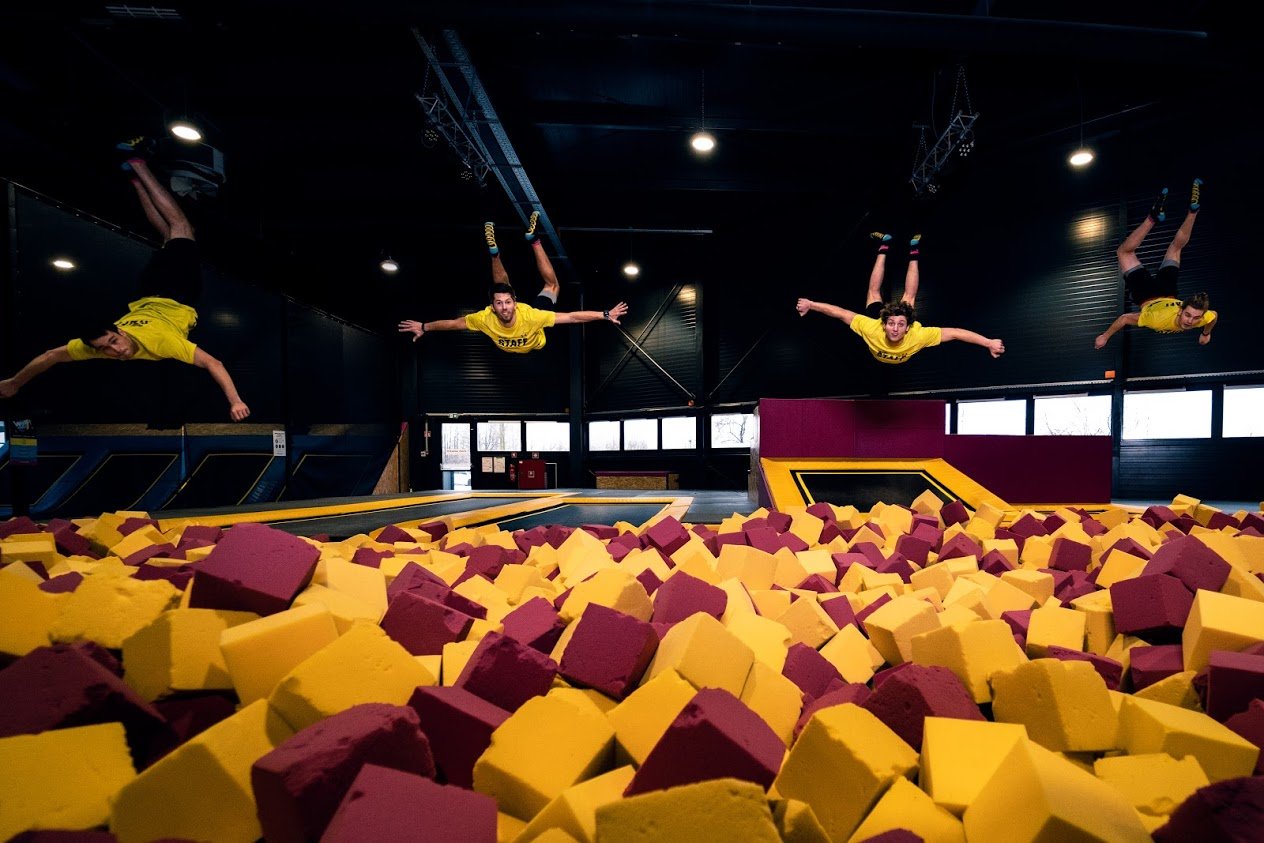 Shop at Woop Ljubljana
Did you know Woop Ljubljana has a shop that sells coupons for carting and other adventures? Pretty convenient if you need a gift! There's also some merch available for those real fans - a couple of swaggy t-shirts, snapback hats and hoodies.
Race at Woop Ljubljana

Everything from the feel of the helmet on your face to the shakes of the race track is set to help you combine an adrenaline rush with skill and precision. Karting at it's best at Woop! Ljubljana.