YOU DON'T HAVE TO BREAK INTO THE BANK TO VISIT

Banking can be a complex and difficult-to-understand business. The Slovenian Banking Museum, supported by Slovenia's largest bank NLB, therefore aims at heart to provide a little insight into the importance of money, banks and banking practices and to show the impact that they have had on our lives in their 200-year history in what is now Slovenia, from the first savings banks, all the way to digital mobile wallets.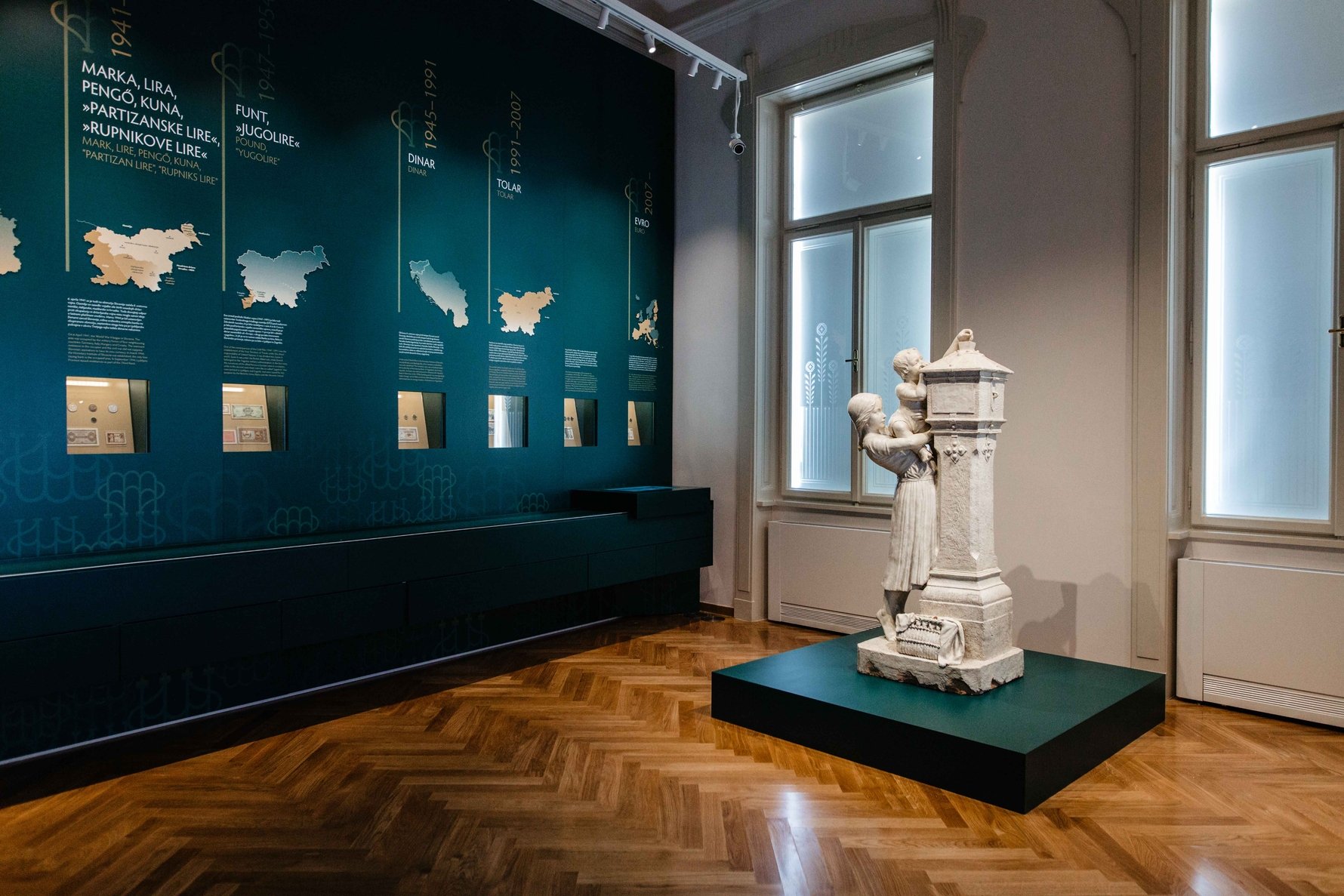 You are invited to discover the 5000 years of world banking history presented on video displays, try out currencies purchasing power apps and financial games, enjoy the fun collage of old banking TV ads, and immerse yourself in a 3D virtual reality presentation of bank digital transformation.

EXPERIENCE A LIVELY JOURNEY THROUGH SIX DIFFERENT ERAS OF BANKING

A visit to the museum opens with an engaging intro to banking, where you can learn how it all began. It guides you through six periods in the development of money and banking around the world, and brings you to a time when banking was also evolving in the Slovene lands.

DO YOU KNOW HOW TO BE SMART WITH MONEY?

The heart of the museum space is devoted to financial literacy for young and old alike. In the financial labyrinth, you can learn the basics of managing your finances and encounter financial situations and their potential solutions in a fun way.

INVEST IN MEMORIES

In the museum shop, you can find a wide range of piggybanks, purses, wallets, change holders and other products connected with money and the bank. Collectors can invest in the commemorative coins, special-issue collector coins and banknotes, and Bankarium money is available for children's educational games.