Our favourite time of the year has finally arrived and we're so happy, we sometimes feel like an overly enthusiastic street preacher barking advice at passersby: "Enjoy the weather!", "See the city by bike!" and "Tie up your shoelaces properly or you may trip up during your long walk!". But this is our job – to give you the best advice possible on how to enjoy everything Łódź has to offer, tied shoelaces or nay!

Our sage, calm, and reasoned advice to you is to use this guide and our recommendations to the full. Whether you're in the city for a short or long term visit, whether you like to walk, prefer cycling, or just ride the public transport, there's truly something for everyone to see and do in the city for all tastes, budgets and energy levels.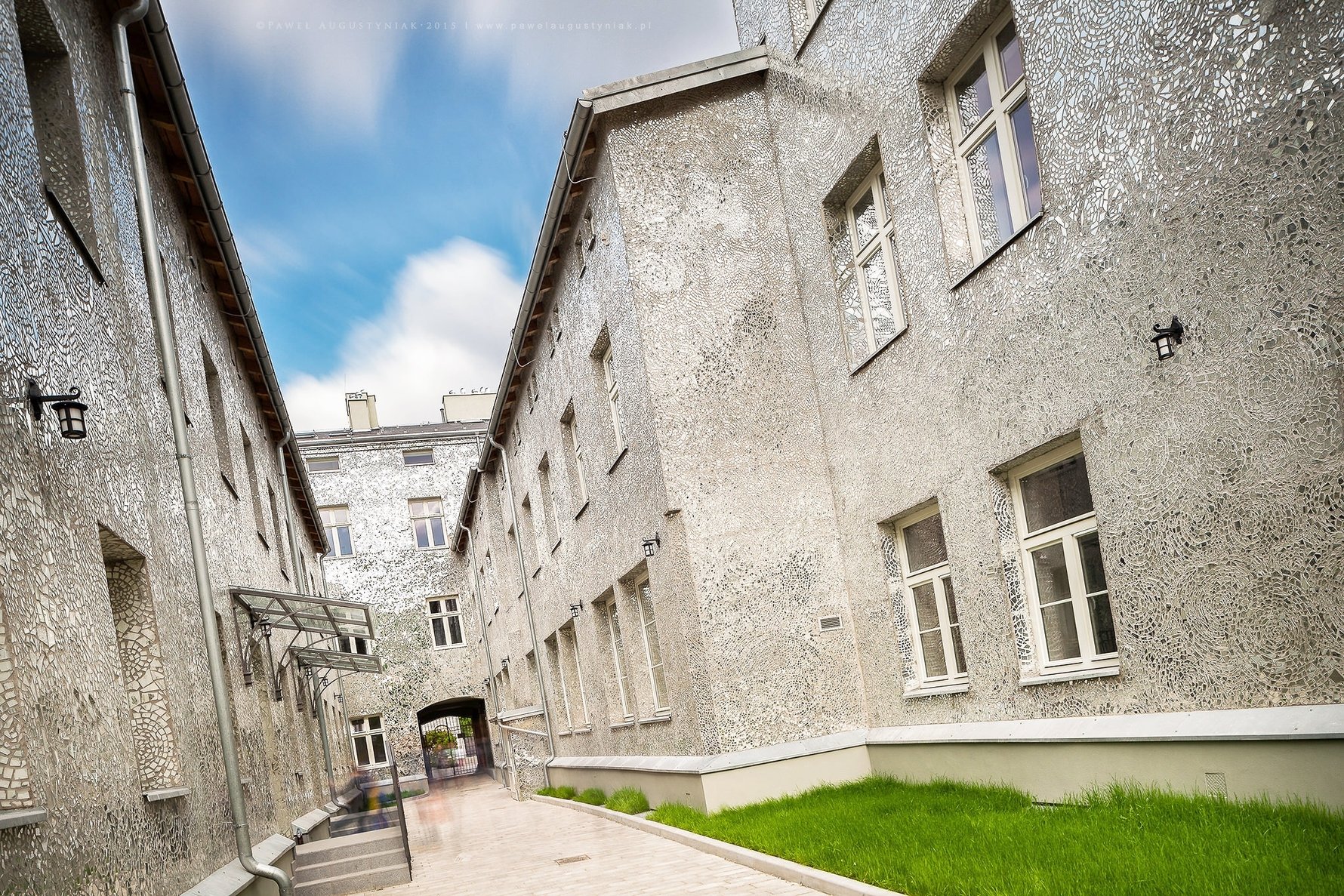 WHAT TO SEE?

So you're here now and only have a short time but wish to see as much as possible, so where do you start? Of course, it's got to be the main thoroughfare, ul. Piotrkowska, Europe's longest pedestrian street comes in at an impressive 4.2km, which if you're a keen walker may seem like a delightful challenge, but for those against the notion, it may feel like you're being forced to attend a gruelling gym session after an overly optimistic new year's resolution. But there's no need to worry – using Łódź's fantastic city bike service, a cycle from one end of the street to the other can be completed in 10 mins at a decent pace (15-20 if you're more leisurely). Rickshaw riders can do the legwork for you too if you're really not up to putting in the muscle effort. Either way, it's great to take in the summer atmosphere of Piotrkowska as the life and soul of all the venues spills out onto the street with beer gardens, gazebos, and even just simple chairs and tables, to sit back and do some people watching.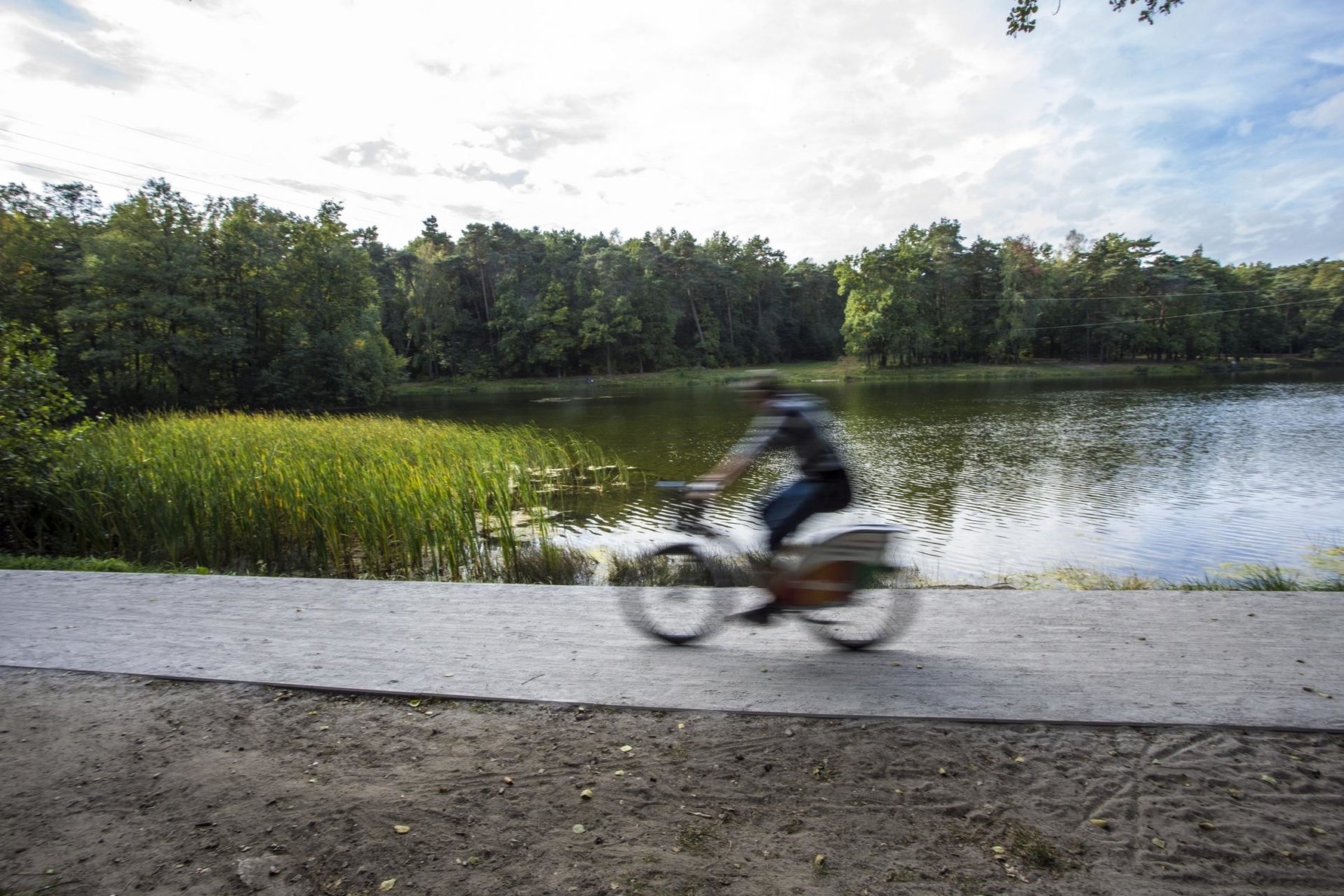 If you're taking in the sights of the street during your travels, there's plenty to explore, all of which features in this very guide. In the northern half of Piotrkowska, you will see some glitzy street art in the form of Róża's Passage and the fantastic OFF Piotrkowska with its cafes, bars and restaurants. Splitting the street in two, the colourful 'unicorn stables', otherwise known as 'Piotrkowska Centrum' tram stop, acts as a marker for Al. Piłsudskiego, which is the natural splitting point in Piotrkowska, but from here continue to the southern end of Piotrkowska. Along the way, yet more gastronomical and nightlife venues spill out into former industrial site of Piotrkowska 217. From this point, you have a choice of either going further south to the outdoor Skansens at the Central Museum of Textiles or even continuing east along ul. Tymieleckiego to the area around the former Księży Młyn Factory complex, which includes the fantastic Art Factory complex. Nearby, Park Zródlisko in front of the Museum of Cinematography, with its Palm House, is a pleasant resting stop right in the city centre.

Now, these are just some recommendations in the direct vicinity of the city centre, but going back to the north of Piotrkowska, there's the ever popular Manufaktura complex, which is not only a major shopping and entertainment centre, but the square becomes a lively place in summer with events frequently taking place.

So far, we've given you a quick breakdown of things to see and do if you have a tight schedule, or are perhaps against going too far. Stick to these recommendations and you'll still see a lot of the city. But there's so much more to see, especially if you have an abundance of time and energy to go for long walks or bike rides – you will be rewarded with a range of cultural and recreational experiences.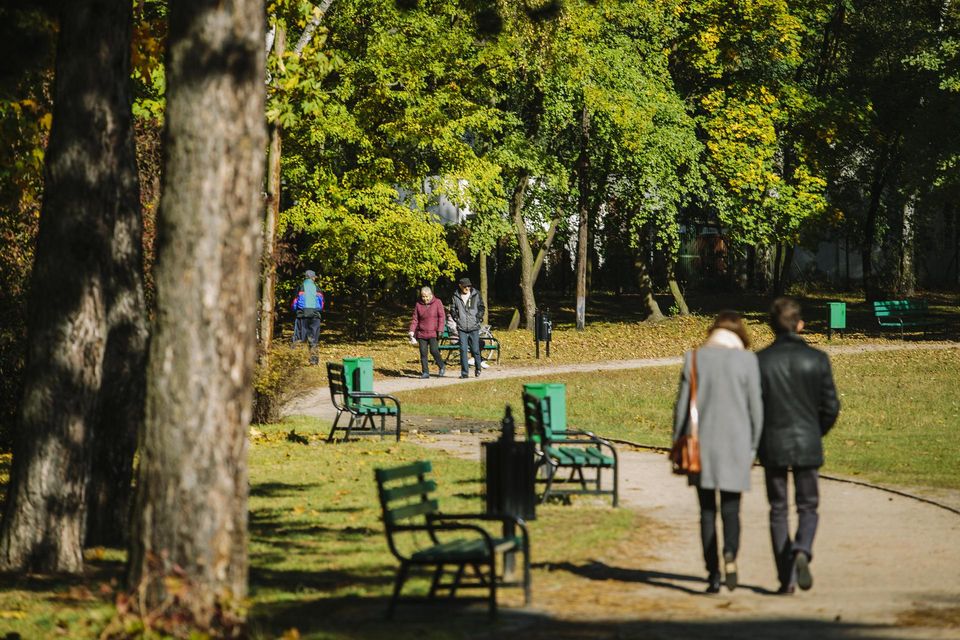 To the west of the city centre, the area known colloquially as 'Zdrowie' (meaning health) is a large park (officially named 'Park im. Marszałka Józefa Piłsudskiego, after the interwar leader of Poland), which can be reached in 10 mins by bike, or directly by tram no. 7B in 25 mins from the unicorn stables. Here you will find an area of the city which locals like to come to in the warmer months to kick back, relax, and take leisurely strolls or bike rides with their families. The park is nice enough in itself, but there are other attractions here which are a draw for many – there's a Zoo, Botanic Gardens, Aquapark, skate park and rope park for the kids.

For those who have more time, or those who wish to focus entirely on the historical aspect of the city's Jewish past, the northern district of Bałuty is the place to go. Definitely check out our Jewish Łódź section, although our print guide comes complete with a walking tour and map.

Now, it's time for a bit of a drumroll for what is likely one of our favourite Łódż summertime locations...a forest – Las Łagiewnicki. Yup! As odd as that sounds, it's what's there that matters – this is Europe's largest urban forest park found within city limits. A word of warning though, this is so far north it doesn't feature on our maps as (depending where you are in the centre) it's 6-9km away, with the journey to get there taking 20-30mins by bike and 1h 45m on foot - just follow ul. Łagiewnicka until you reach the forest! Whether you wish to go straight there or after the Jewish Łódź walking tour, be prepared to go the distance! Luckily, should you not wish to sweat it out, you'll be delighted to know there is a direct bus, 85B, from in front of Łódź Fabryczna Train Station at stop 'Dw. Łódź Fabryczna' to 'Arturówek', a journey time of roughly 30 mins, with buses running every 30-40mins.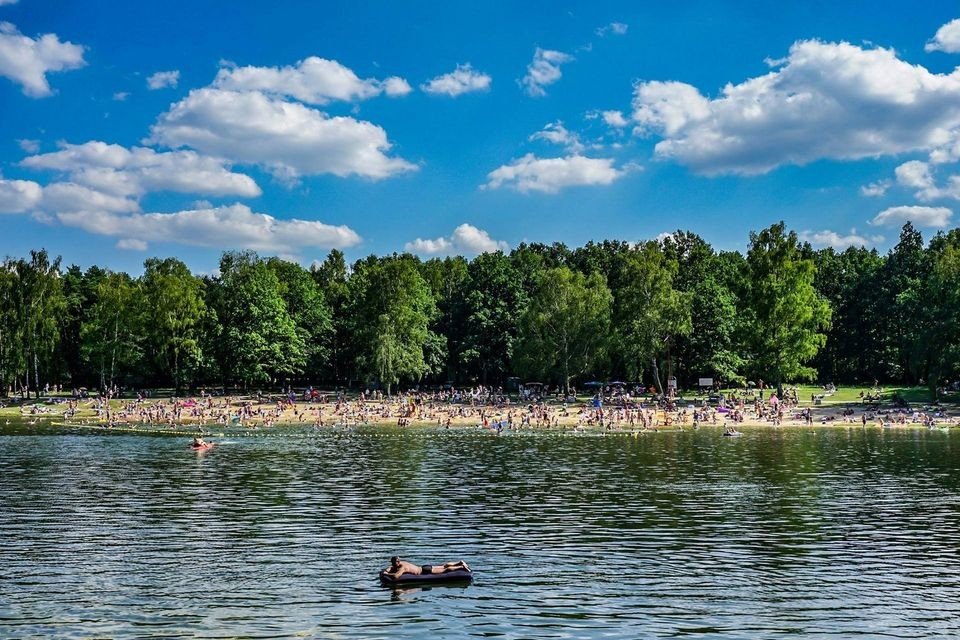 Now armed with this knowledge, it's time to put it to good use and get yourself to Las Łagiewnicki - but why? What's so special about this place? It's an outdoor person's dream for a start, but also a perfect day out in the sun for families and those seeking to chill out. The forest itself is quite large, covering an area of 1,205h, and is criss-crossed with trails that are ideal for cyclists and walkers. The southern tip of the forest contains the highlight in the Arturówek Recreational Complex, which is another place locals like to go in their free time if the sun's out – and with good reason, it's packed with attractions for those wishing to get away from the bustle of the city centre. The area contains 3 large ponds, each of which has a different use – one for swimming, with a guarded public beach, a 2nd for those wishing to rent out kayaks and waterbikes, and the 3rd is simply a reservoir. Adults have a tennis court and great outdoor gym to 'play' in, as for the kids, there are play parks for them to jump around in, including Łódź's only public outdoor waterpark, and a rope park. There are plenty of places to eat here too, from snack shacks to stalls and restaurants. Hotels and campgrounds are also in the vicinity should you wish to stay longer!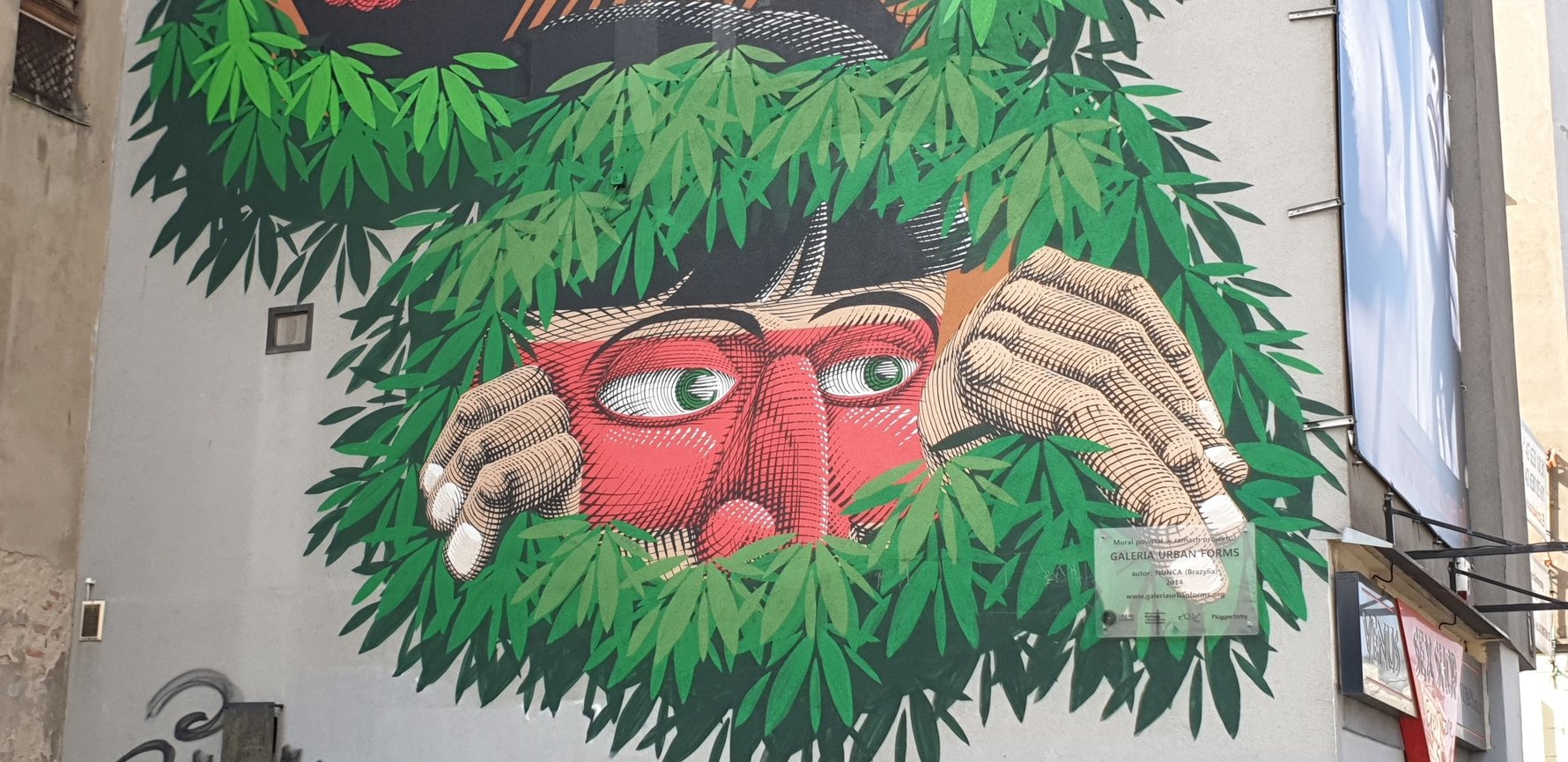 We've covered north, east, south and west of the city, recommending specific sites, however, one cool benefit to Łódź is that almost anywhere you go, you will likely come across some of the city's fantastic street art, which you can find during your travels thanks to their locations being marked on all our maps with a helpful spray can symbol. You're welcome.

And there you have it folks. Street art, bikes, beaches, parks, long streets, longer walks and swimming, we've thrown in just about everything for you apart from the kitchen sink. Whatever you choose to do during your stay in Łódź, we hope you get on out there and see as much as you can – we're sure you'll be impressed by this gem in central Poland.