While other parts of the world celebrate 11 November as Remembrance Day, Armistice Day and Veterans Day, for Poles the end of the Great War is perhaps even more significant as it saw Poland finally regaining its independence, having been partitioned by Austria, Germany and Russia for the previous 123 years. After the defeat of various occupying forces Poles began to regain control over their country for the first time in more than a century, with famed military hero Józef Piłsudski appointed as Commander-in-Chief on 11 November, 1918. Piłsudski went on to form a new centralised government and command Polish forces in the 1920 Battle of Warsaw, a key turning point in the rebirth of the country. Sadly enough, National Independence Day (Narodowe Święto Niepodległości) was constituted in 1937 and celebrated only twice before World War II broke out and Poland found itself under occupation.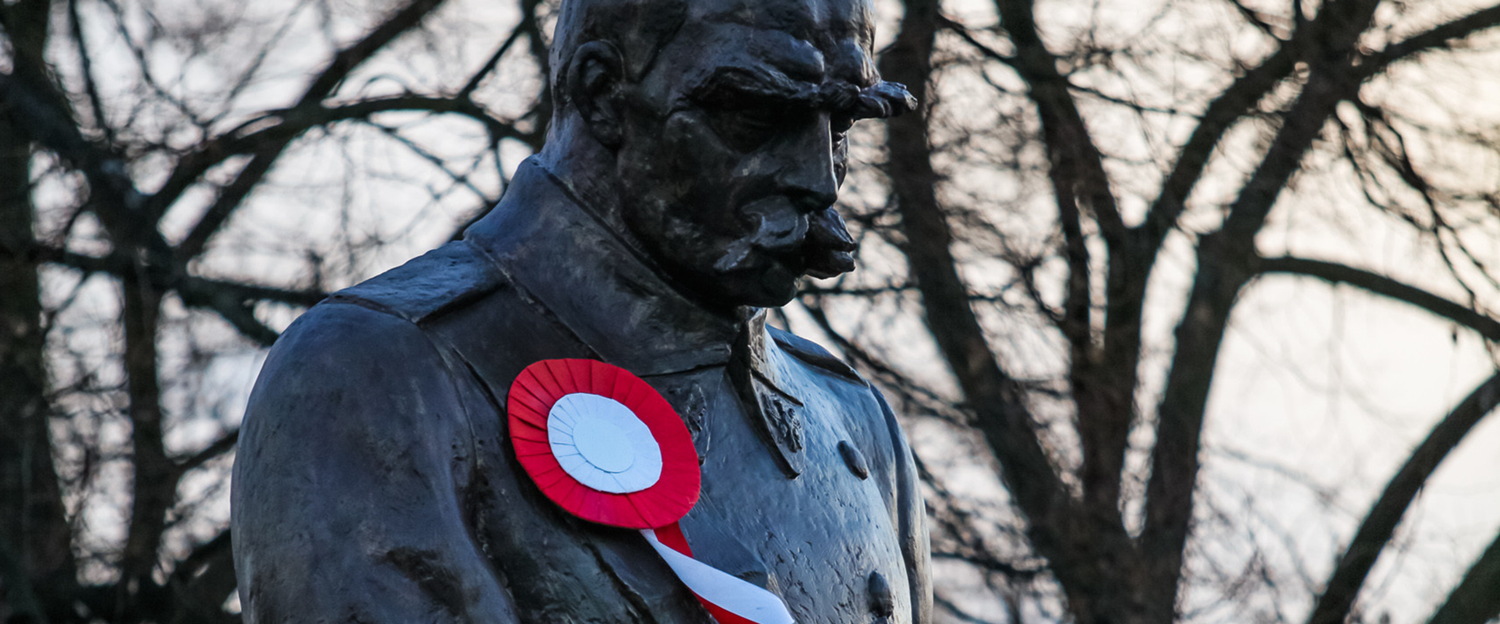 In PRL (Polish People's Republic) times, the date was moved to 22 July to honour the day the PKWN Manifesto (a document that basically asserted communist authority over Poland) was issued in 1944. In 1989, after communism fell, the holiday was restored to its original 11 November date.
Independence Day in Warsaw
Warsaw, the capital, sees the biggest annual observations of Independence Day, with the President, Prime Minister and other top brass all attending official ceremonies, including the Changing of the Guard in front of the Tomb of the Unknown Soldier on Pl. Piłsudskiego. Unfortunately, in recent years, the holiday has become increasing politicised and devolved into an opportunity for nationalist groups and right-wing extremists to descend on the capital and dominate the demonstrations in the name of 'patriotism.' Essentially a rally for the far right, past demonstrations have been marred by violence and property damage. Despite all parades and ceremonies in Warsaw being cancelled due to COVID-19 in 2020, and actually banned by the courts in 2021, demonstrators organised them anyway, leading to conflicts with police and clashes with counter-demonstrators.
Independence Day in Łódź
Fortunately, in Łódź, things aren't quite so contentious, but they are still highly patriotic. The week of November 11, flags appear on many buildings all over the city, and Independence Day itself is observed with a parade down Piotrkowska Street that much of the city turns out for, including city officials, Polish boy and girl scouts, and also historical re-enactors, dressed as various military units from the January Uprising in 1863 to the Home Army in WWII.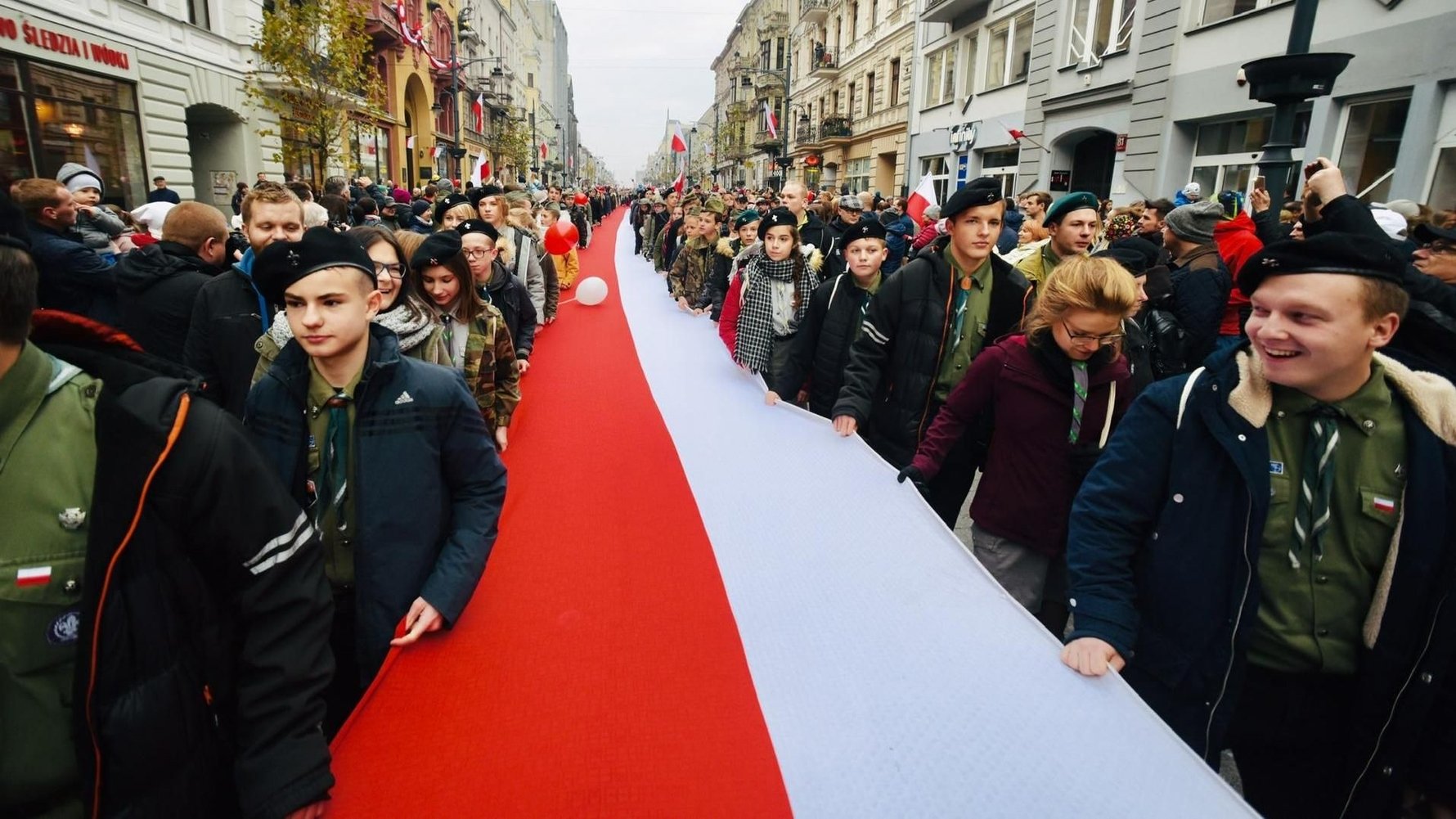 Manufaktura also hosts an annual 'Independence Day Picnic' on its Rynek each November 11th. Billed as a family event, there are all kinds of attractions and distractions, most of which are rather militaristic and patriotic in nature. Among the things you'll find are recruiting stations for all branches of the military, as well as the scouts. There are even military tactical demonstrations, weapons displays and live gun ranges, not to mention tanks, helicoptors, antique vehicles and other military equipment parked about. Marching bands and dancers perform, there are historical re-enactors, exhibits, falconers and more, and the whole thing ends with a big fireworks display.