Once you hear it, it makes perfect sense: dark, industrial Łódź is the proclaimed favourite city of famed Hollywood director (and noted weirdo) David Lynch, a man who once said, "I enjoy how architecture and design create mood." Łódź's brooding cityscape of hulking factories, contrasted with its reputation as the home to Poland's famous film school, creates exactly the kind of mood that has drawn Lynch in since he first arrived in 2000.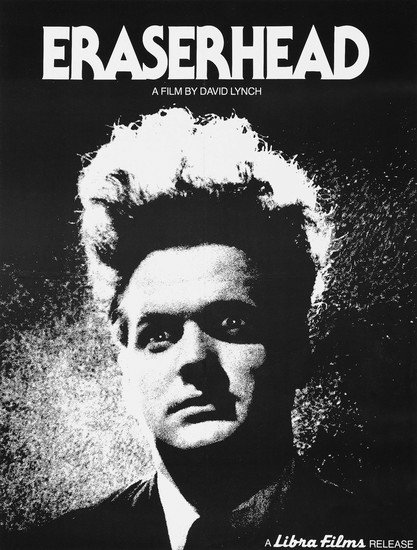 But first, just who is David Lynch? Born in 1946 in Missoula, Montana, the iconic film director was raised in backwater America, hopping from state to state hanging onto the coat tails of his scientist father. On completing high school he attended the School of the Museum of Fine Arts in Boston, during which time he infamously kicked out his flatmate for being too weird – a supreme example of hypocrisy, surely. A planned three year sojourn in Europe was abandoned after 15 days, Lynch since declaring "I remember lying in an Athens basement with lizards crawling along the walls and contemplating that I was 7,000 miles from McDonald's." In 1977 he released his debut film, Eraserhead, and though its success was limited it raised several of the right eyebrows; Francis Ford Coppola allegedly screened it to his cast on the set of Apocalypse Now, while George Lucas was so impressed he offered Lynch the chance to direct Return of the Jedi. In 1980 he followed up Eraserhead with the blockbuster tearjerker The Elephant Man, and though his next film, Dune, would prove a turkey, he recovered his reputation with Blue Velvet. In 1990 his sinister road movie Wild at Heart scooped the top prize at the Cannes Film Festival, and he was to win more plaudits the same year with his cult TV series, Twin Peaks. Known for his abstract, dreamlike cinematography Lynch bagged more gongs with his 2001 hit Mulholland Drive, as well as an Oscar nomination for Best Director (the film was also added to Sight & Sound's famous list of the fifty greatest films ever, and is one of only two films from the 21st century to be included on the list).
David Lynch in Łódź
Around the time that Mulholland Drive was released is when Lynch's fascination with Łódź was born. Visiting Łódź for the city's Camerimage Festival (hosted annually in Bydgoszcz since 2010), the director was captivated by the town's dark and gloomy side. He returned two years later, and it was this trip where the idea for his next film, Inland Empire, took shape. Since then Lynch has become a frequent guest in the city, and in 2003 the director took a series of photographs of Łódź and its people that formed part of an exhibition later displayed in France.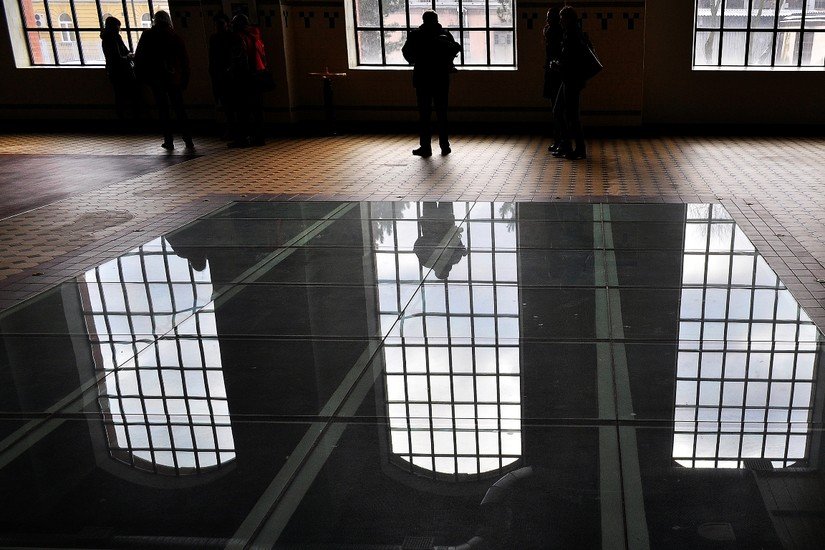 For typical visitors this is where the love story would end; but not so with Lynch. In 2006 he teamed up with architect and businessman Andrzej Walczak and Camerimage film festival director Marek Żydowicz to propose the creation of a cultural centre to be built within the remains of EC1, a 100-year old former thermal power plant (one of the sites where he filmed Inland Empire). The project concept originally included having not only a film studio and post production studio but also plenty of film screens, a gallery, a bar and restaurant. Renowned architect Frank Gehry and Daniel Libeskind even weighed in on the project, bringing it even more notoriety than the Lynch association. But like most major projects in Poland it proceeded in fits and starts, the concept deviated from the original plan and opened in 2016 with a cutting edge planetarium, and in 2018 the Centre for Science & Technology. The filmmaking connection remains, it also being the HQ for the National Centre for Film Culture and next to it, the Łódź Film Commission. By the end of 2020, it will also be home to the Comic and Interactive Narrative Centre, the only educational and cultural space in Poland that will be fully dedicated to comics and computer games.

While Lynch's studio project (and plans for a Łódź revitalisation) putters along, his association with the city seems to inspire visitors to Poland to take previously unplanned trips to the city to find out just what draws the bizarre auteur in. Based on what he told The Onion's A.V. Club in an interview, winter is the right time to visit. "It has beautiful winter light, low-hanging grey clouds. The architecture and factories and leafless trees—it's beautiful."
 
Inland Empire
Quirky director David Lynch's last feature film was the 2006 Inland Empire, which fans will also be delighted to learn was shot primarily in Łódź – viewers will note several scenes shot in the Rubinstein Suite of the Grand Hotel, Manufaktura, ul. Wschodnia and the spinning mill on ul. Ogrodowa. The film itself left viewers bamboozled, fans in raptures, and critics stumped. Put simply you couldn't get any more bizarre if you ingested some lethal narcotics and climbed inside a Dali painting. The man who gave us such escapades into the hallucinatory galaxy as Twin Peaks and Mulholland Drive has trumped the lot by coming up with his craziest work to date.

The plot (a term we use here in its loosest possible sense) is as such: Laura Dern plays Nikki, an actress assigned to play the role in a flick directed by Kingsley Stewart (Jeremy Irons) and starring the randy Devon Berk (Justin Theroux). Nikki finds herself falling for the roving Devon, and as filming gets under way learns the production is actually a remake of a Polish film that was never released after its two leads were butchered. Uncanny similarities between her life and that of her character develop, and from there viewers are enveloped into three hours of complete madness as scenes and sequences switch with little regard for rhyme or reason. Along the way we have Nikki identifying with a gaggle of Polish prostitutes, grainy street shots of Poland, a house in which each room is the home to nightmarish visions, giant talking rabbits and a list of demented characters that only serve to confuse the viewer more.

Searching for meaning here is futile; this is a film that literally has the mind racing in every direction possible, down blind bends and through never-ending hoops. Even members of the cast are in the dark regarding the plot, with many claiming they were never handed scripts. That's a plausible story. In the words of one critic this is a film that "doesn't ask us to think, but to feel." Shot with a high street digicam, Inland Empire is an intensely dark film, with moments of cinematic brilliance fused with emotional peaks and troughs, white noise and some fabulous throwaway comments ("With tits like yours there's always a chance"). Not unlike peering into someone else's nightmare this is classic Lynch, and a hearty two fingers to the age of Rocky VI and Snakes on a Plane. Released in 2006, Lynch has yet to offer a follow-up feature, leaving fans hoping for his return to the big screen in the lurch. Though no feature film is in production, Lynch fans were ecstatic to hear of his return to small screen roots with a continuation of Twin Peaks. The limited 18-episode 'event' aired in May 2017.

Fans of the great man may wish to follow his Youtube account 'David Lynch Theater', from where he posts regular videos including his own L.A. 'weather reports' (yup!) - in May 2020 he surprised fans by announcing via his Twitter account the Youtube release of a short film called 'Fire' (Pożar) which was made many years ago but never released. The short was written, drawn and directed by Lynch, animated by Noriko Miyakawa and the music created by Polish composer Marek Żebrowski, with whom Lynch has previously collaborated. You can watch the film here: