Summertime - known for its hot days and long nights - is the perfect time to see your favourite touring artists perform at music festivals and open-air concerts, if you're lucky enough to catch them. Now what if the best Polish artists were all part of the same tour route? Letnie Brzmienia (Summer Sounds) is just that - 22 of the best Polish performing artists playing over 110 outdoor concerts in 13 major Polish cities. In practice it basically means that almost every weekend you can enjoy seeing a different star of the Polish music scene perform in your city, or - at worst - in another city nearby. It means the stars coming to your town, week after week, rather than you traveling to a festival to see them all in one blurry weekend.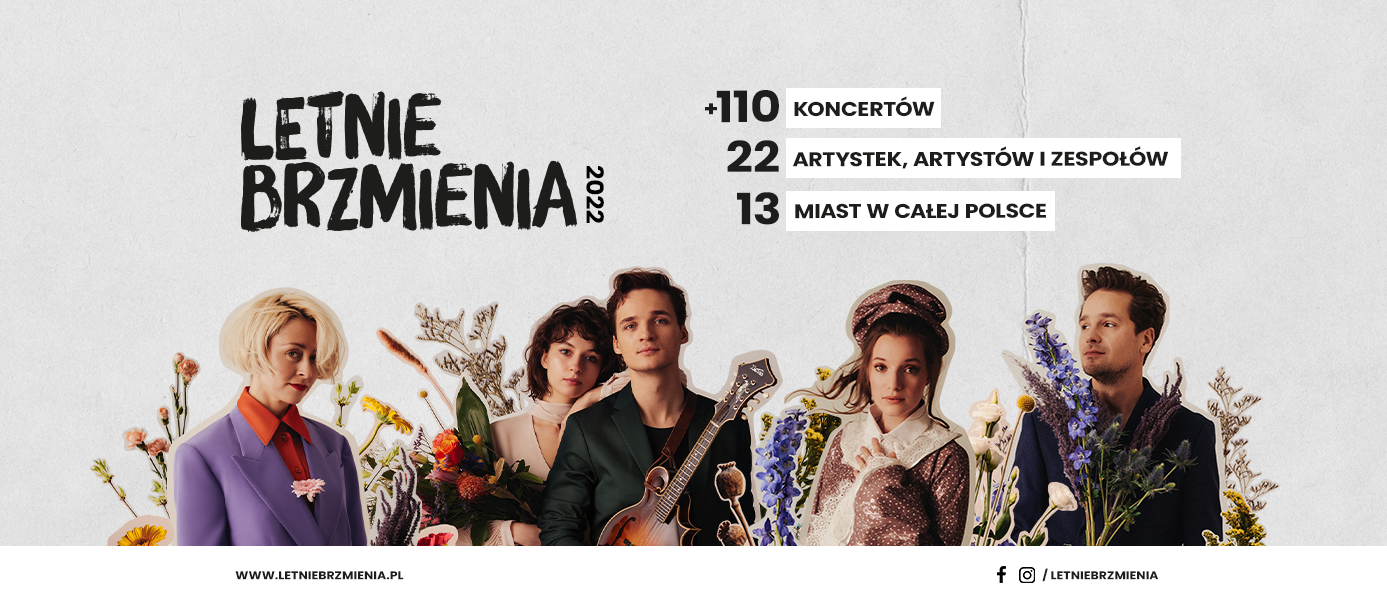 Beginning with June 24th - the first official Friday of summer - the tour will see a different artist perform in a different city each week. The concerts will be taking place in the country's major cities – Warsaw, Kraków, Poznań, Wrocław, Gdańsk, Katowice, Łódź as well as Lublin, Rzeszów, Szczecin, Bydgoszcz, Bielsko-Biała and Gorzów Wielkopolski - meaning that the sounds of the best Polish artists will make it to virtually every corner of the country.

The entire series culminates in a big two-day finale in Poznań on Polana Harcerza near Lake Malta on September 10-11, 2022.
Programme & Tickets
The concert schedule and artist line-ups in each city are available at www.letniebrzmienia.pl, as well as on the website of the organizers Good Taste Promotions: www.goodtaste.pl.

Tickets are available online via the website and prices start at 79zł for single events, while passes for multiple events cost 279zł. Single-day tickets for the finale in Poznań begin at 99zł, going up to 239zł the day of the performance; 2-day passes 169-239zł.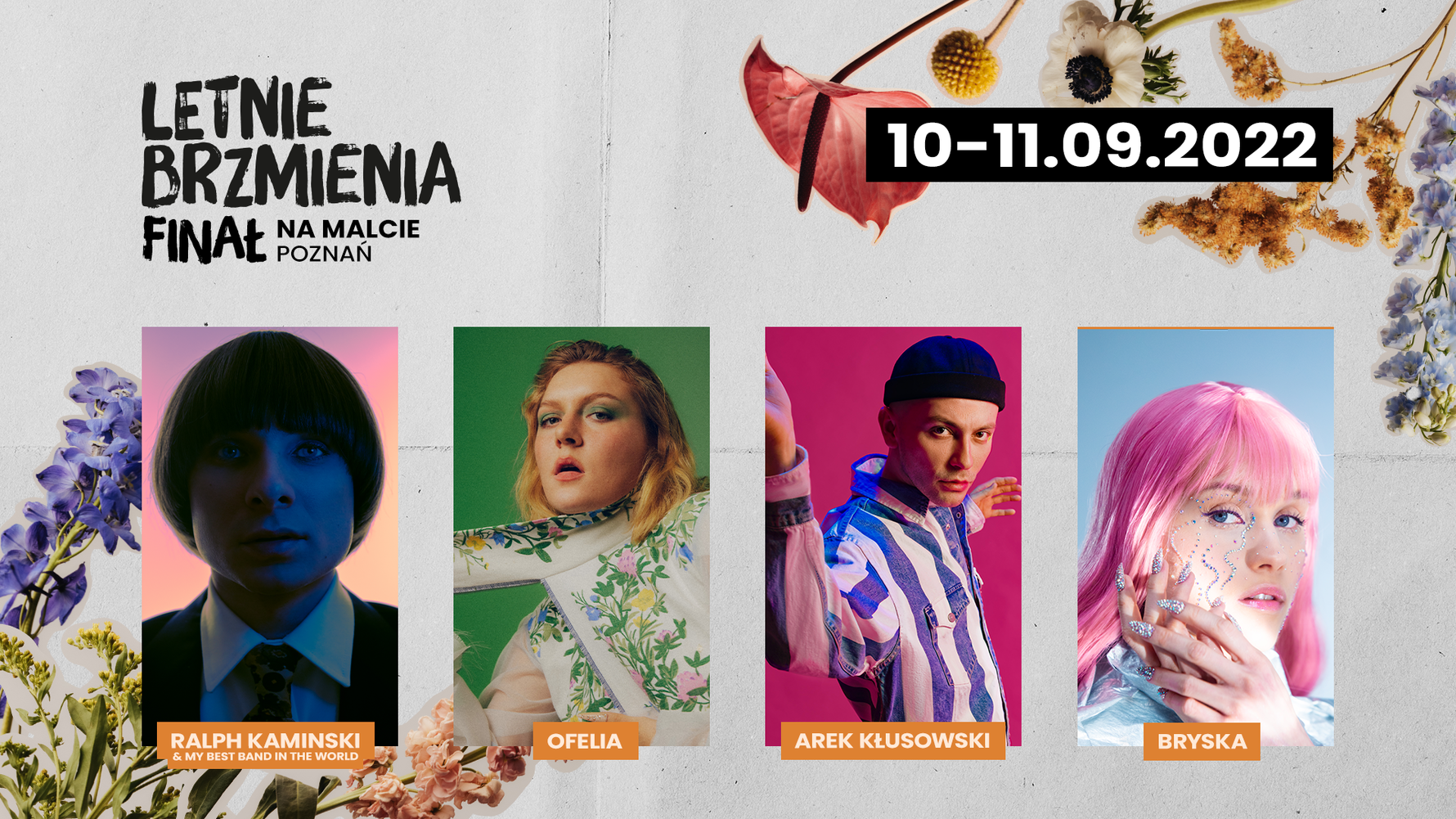 Artists
As previously mentioned, 22 top Polish artists will participate in the Letnie Brzmienia tour. The line-up includes newcomers that have burst onto the scene recently, established stars of the new generation, as well as iconic bands from as far back as the 1990s. But don't count the old timers out, they can still set the stage on fire! Some of the main artists are:
Letnie Brzmienia Finale in Poznań (Sept 10-11) 
AREK KŁUSOWSKI 
A charismatic vocalist, composer and lyricist. To some, due to his voice, he is considered the "new Artur Rojek" (referring to the legendary former vocalist of Myslovitz, see below). After two hot singles in 2021 ("Antarktyda" and 'Idealny Syn") came his second album – the successful "Lumpeks". Kłusowski also writes songs for various Polish artists - Ewa Farna and Doda, for example.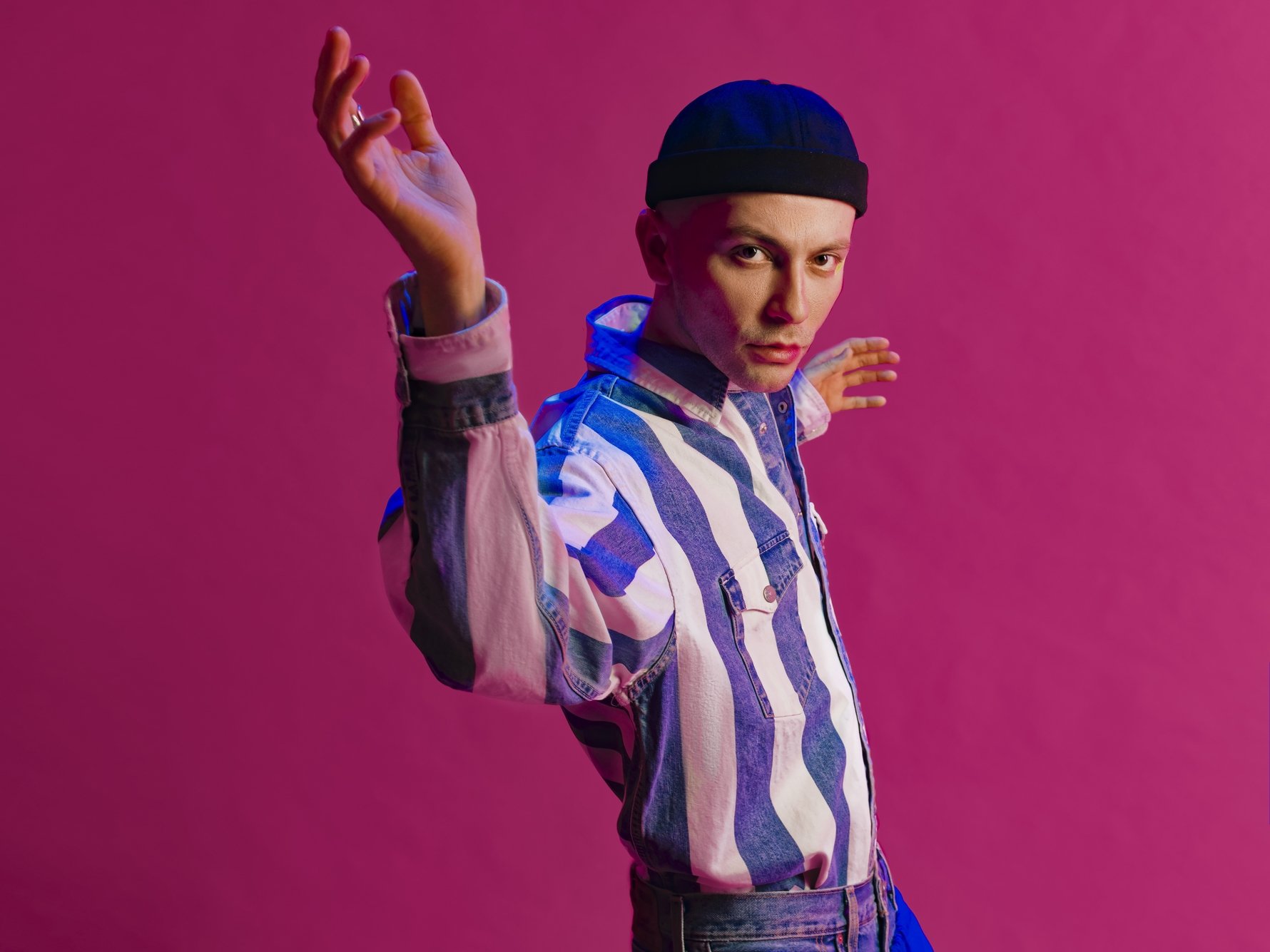 OFELIA
Unlike the Sheakespearean Ophelia, the Polish one is into more modern songs and vibes. A talented artist who composes her own songs and writes her own lyrics, Ofelia has so far released two albums – the highly acclaimed debut "Ofelia" as well as a live album. She is currently working on a new LP "Osiem" which will be produced by Kuba Karaś (half of the Karaś/Rogucki project, which is also taking part in the Letnie Brzmienia tour).

RALPH KAMINSKI  
A total artist, a human orchestra, songwriter, vocalist, composer, producer and video director. Kaminski was educated as a musician, having studied at the Musical Academy of Gdynia and Codarts University for the Arts in Rotterdam. Has released three albums, the latest of which "Kora" is a tribute to the legendary late vocalist Kora Jackowska and her group Manaam. In Poznań he will play alongside My Best Band in the World.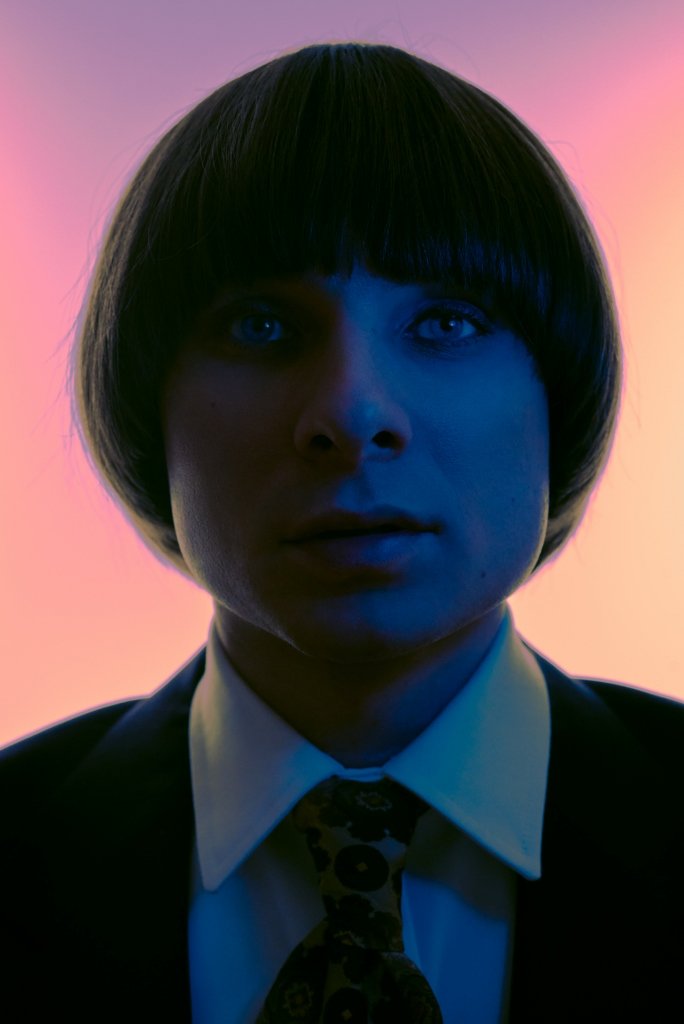 BRYSKA 
Another talented musician who composes and writes her own songs, her sound is a mix of synth pop, indie pop and electronic music. She burst onto the Polish music scene in 2021 with her mini-LP "jestem bryska" followed by a stunning 17 singles in the last year. She released her debut full LP this year. What added fire to her stunningly sudden and porlific appearance on the music scene was the fact that for many months after her debut she refused to reveal her face in her videos.
 
Letnie Brzmienia Summer Tour Line-Ups 
ARTUR ROJEK 
A true legend. Songwriter, singer, lyricist, promoter. For 20 years the front man of the cult group Myslovitz, which proved that alternative music can make it to the top of the charts without losing its authenticity. His 2014 solo album "Składam się z ciągłych powtórzeń" went double platinum and received the music industry's Fryderyk award for Album of the Year. In 2020 he realease another solo LP "Kundel". Rojek also collaborates with younger artists, appearing, for example, on the album of sanah.
 
KORTEZ 
One of the most popular Polish vocalists of the last 5-7 years. Characterised by ambitious, emotional and poetic songs. His LPs "Bumerang" and "Mój dom" were absolute bestsellers, the former getting four Fryderyk nominations. Author of "Dobry moment" – the song of the year in Poland in 2018. 

BRODKA 
A true Polish music icon. She has successfully blended various styles and genres of music making her style hard to define. Her repertoire ranges from art-pop to indie pop, dance punk, folktronik and electropop, but also indie and alternative rock. Her concerts are also characterized by breathtaking visual effects. Brodka's latest album "BRUT" was recorded in London and contains elements of punk rock and trip hop.
| | | |
| --- | --- | --- |
| Artur Rojek | Brodka | Natalia Przybysz |

NATALIA PRZYBYSZ 
Another music icon from the early 2000s when she was part of the soul/R&B duo Sistars. After embarking on a solo career she released three albums where funk met soul, blues and jazz. This year Przybysz has released a new LP where she sings unreleased lyrics written by the late Kora Jackowska, the legendary frontwoman of the cult band Maanaam.

KARAŚ/ROGUCKI 
A joint project of former members of two groups, The Dumplings and Coma. Kuba Karaś is responsible for the production and the alternative pop sound, while Piotr Bogucki deals with the lyrics and vocals. This year they are planning the release of their second LP following the success of 2020's "Ostatni Bastion Romantyzmu". 

ANIA DĄBROWSKA 
The queen of Polish pop music. Another icon whose career has spanned more than two decades now. She has recorded six albums, each one going platinum, and has received nine prestigious Fryderyk awards. Her talents go well beyond singing, she also writes lyrics and composes music – not only for herself but also for various stars of the Polish pop scene. 

NOSOWSKA  
Another legend of the Polish music scene having started in the early 1990s with the grunge band Hey. Nosowska has received numerous Fryderyk awards both for her work with Hey and her own solo projects. Despite her long career she is definitely not resting on her laurels – in 2018 she released the highly acclaimed "Basta" LP, and embarked on a book writing career, having since published two novels. 
| | | |
| --- | --- | --- |
| Karaś/Rogucki | sanah | Mery Spolsky |

KULT  
Few artists in Poland can match their longevity, as they have played together since 1982. Their popularity has not waned with time, either, as they have been gaining many fans among younger generations. Characterised by a rock sound with a touch of keyboards and woodwind instruments, the group is led by the charismatic vocalist Kazik Staszewski, with his always controversial and provocative lyrics. Despite their latest LP being called "Ostatni album" (The Last Album) they are not planning to retire anytime soon.

SANAH  
One of the brightest pop stars on the Polish scene. Thoroughly musically educated, sanah made a breakthrough at the age of 22 with her Youtube channel, where she was publishing her songs. Since then she has released three albums – the highly acclaimed "Królowa dram", "Irenka" and this year's "Uczta".
Plus:
Vito Bambino | Bitamina | Zalewski | Kaśka Sochacka | Tymek | Mery Spolsky | Kwiat Jabłoni | Kuba Badach | Daria Zawiałow | Mrozu | IGO | Sobel | Jagoda Kret | Jakub Skorupa | Sara