Pretty much all that most people know about Good King Wenceslas is that he looked out on a bunch of snow on the Feast of Stephen. And that he was kind to a poor peasant during a harsh winter. We have English hymn writer John Mason Neale to thank for this version of Saint Wenceslas I, Duke of Bohemia or Svatý Václav as he is known locally. In this case, the reputation is fairly accurate as by all accounts the prince was known for his charitable works especially with children, the poor and slaves.

In what is now the Czech Republic, Wenceslas is credited with bringing Christianity to his people. Born around 907, he was educated by his Christian grandmother Ludmilla who feared the influence of his pagan mother. Ludmilla became regent of the kingdom after his father's death when Wenceslas was 13. Not surprisingly, his mother Drahomira wasn't thrilled with Ludmilla's influence and her 'strange' beliefs. Conveniently, Ludmilla was found strangled which left Drahomira free to rule.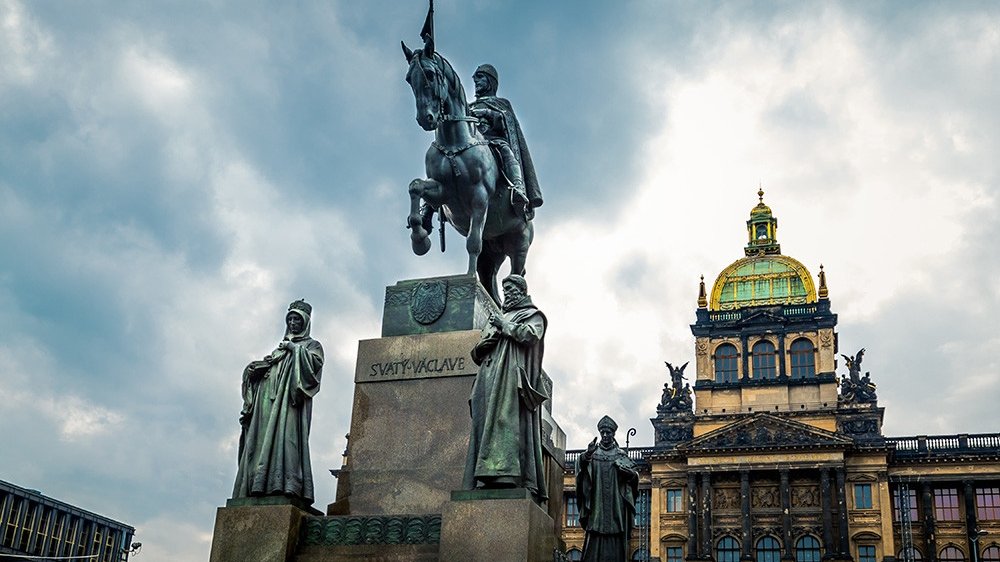 When Wenceslas turned 18 he assumed control of the kingdom and became the sole ruler of Bohemia. In an unpopular, but perhaps shrewd move, the new king swore allegiance to the much more powerful Christian leader, King Henry I of what is now Germany. Incensed with this allegiance and the king's efforts to promote the 'new' faith, the nobility began to conspire against him with the help of his brother Boleslav.

In 935, the cunning sibling invited Wenceslas to a feast where he was murdered on the steps of a church on his way to mass. Legend has it that the broken body of the king did not bleed and that miracles began to occur at his tomb. While he was only a duke during his lifetime, he was posthumously given the title of king by Holy Roman Emperor Otto I. He is now the patron saint of the Czech Republic and is commemorated each year on September 28, a public holiday in the country. To see him today take a look at the chap mounted on a horse at the top of, you guessed it, Wenceslas Square.