Prague is a city that wears its historical scars on its sleeves, but few parts of the city have seen as much tumult as Josefov. Perhaps better known as Prague's Jewish Quarter, this little neighbourhood in Prague 1 has housed the city's Jewish Community for centuries, a community believed to have had a presence in the city from its earliest days.
The first major pogrom came in 1096, as the community found itself walled into a barely acknowledged ghetto. The worst massacres of all happened in 1389, where almost 2,000 Jews were murdered on Easter Sunday. It wasn't until the 16th century that life slowly began to improve here, but this was still punctuated by bouts of violence and terror.
The neighbourhood was renamed Josefov (Josefstadt, to be accurate) in 1850, but the population actually decreased as Jews moved around the city. It was entirely demolished in the late 19th century and rebuilt, but many of the neighbourhood's synagogues remained.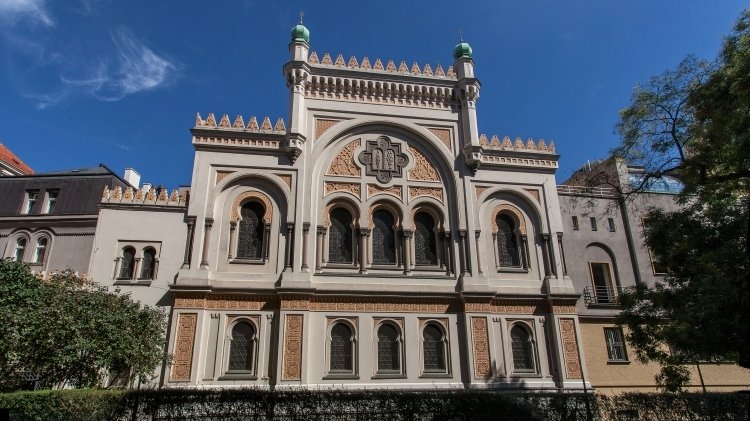 They somehow managed to survive the horrific violence of the Holocaust too, although the population was almost entirely wiped out, as Hitler planned on turning Prague's Jewish Quarter into the Museum of an Extinct Race. The Nazis were defeated however, and Josefov has remained unharmed ever since. 

Today the Jewish Quarter is home to six synagogues, the most famous of which are Pinkas and the Old-New. Its cemetery is the largest of its kind in Europe. Almost all signs of day to day life have been replaced the trundling footsteps of tourism, but the intangible sense of history will always remain.

The Jewish Museum in Prague ticket includes the Maisel Synagogue, Pinkas Synagogue, Old Jewish Cemetery, Klausen Synagogue, Ceremonial Hall, Spanish Synagogue and temporary exhibitions in the Robert Guttmann Gallery. Admission 300Kč/200Kč, Children under 6 free.