The Czech Republic has the highest per capita consumption of beer in the world. Because Czechs have to drink it so much in order to keep this prestigious title (nearly 143 litres per person annually according to 2014 statistics), they need it to be damn good. And it is. Czech beer is some of the best brewed brew in the world.

When we say "Czech beer," what do we mean? Beer brewed here is bottom fermented and is made from water, barley, malt and hops. Believe it or not, it's the water that has one of the biggest effects on how the beer tastes. Czech beer is brewed using only soft to medium water.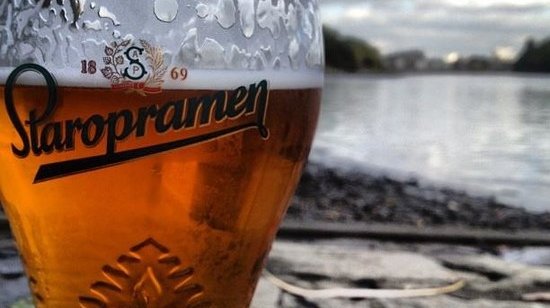 While records show the first brewery in the country existed in 1118; Czech beer as we know it dates back to more like 1842. That's when a brewery in Plzeň hired a German brewer who was experimenting with a new fermentation method. He produced the first light coloured beer, Pilsner, which was an immediate hit. It's still sold today as Pilsner Urquell. České Budějovice is another South Bohemia beer brewing town. Its signature brand Budweiser Budvar is also known the world over. Another well-known brewery, this one in Prague, is Staropramen. Founded in 1871, it has been brewing beer in Prague ever since.

While the big breweries like those mentioned above have seen more of their growth in recent years come from exports, craft brewers are doing surprisingly well here. Czechs are increasingly willing to experiment and appreciate the opportunity to try brews from a variety of microbreweries. There are some restaurants and pubs, like Nota Bene or T-anker, which feature a rotating line-up of craft beers from small brewers around the country. Cafes are often good places to try a beer not from one of the big brewers. Café Lounge for example serves both the lager and ale types of Matuška.

Pivo, prosím (beer please) is the typical drink order for most of the country. Most bars and restaurants will serve beer from one brewery only; you'll know it by the sign hanging outside. Cheers - Na zdraví!
zdraví!