Hearty meals meant to get you through a long cold winter, traditional Czech cuisine is heavy on the meat and starch. While some could categorise it as a bit stodgy if you find a good place it also can be considered flavourfully filling. Plus, there's the endearing acceptance of having a breakfast or dessert food for dinner. Palačinky (crepes) are typically slathered with a fruit and whipped cream, or chocolate. Fruit dumplings (ovocné knedlíky) are tasty fruit-filled boiled dough balls brushed with butter and sprinkled with sugar. These aren't actually so easy to find as most places only do them seasonally, when fruit like strawberries, apricots or plums are in abundance. If you spot some, snap them up.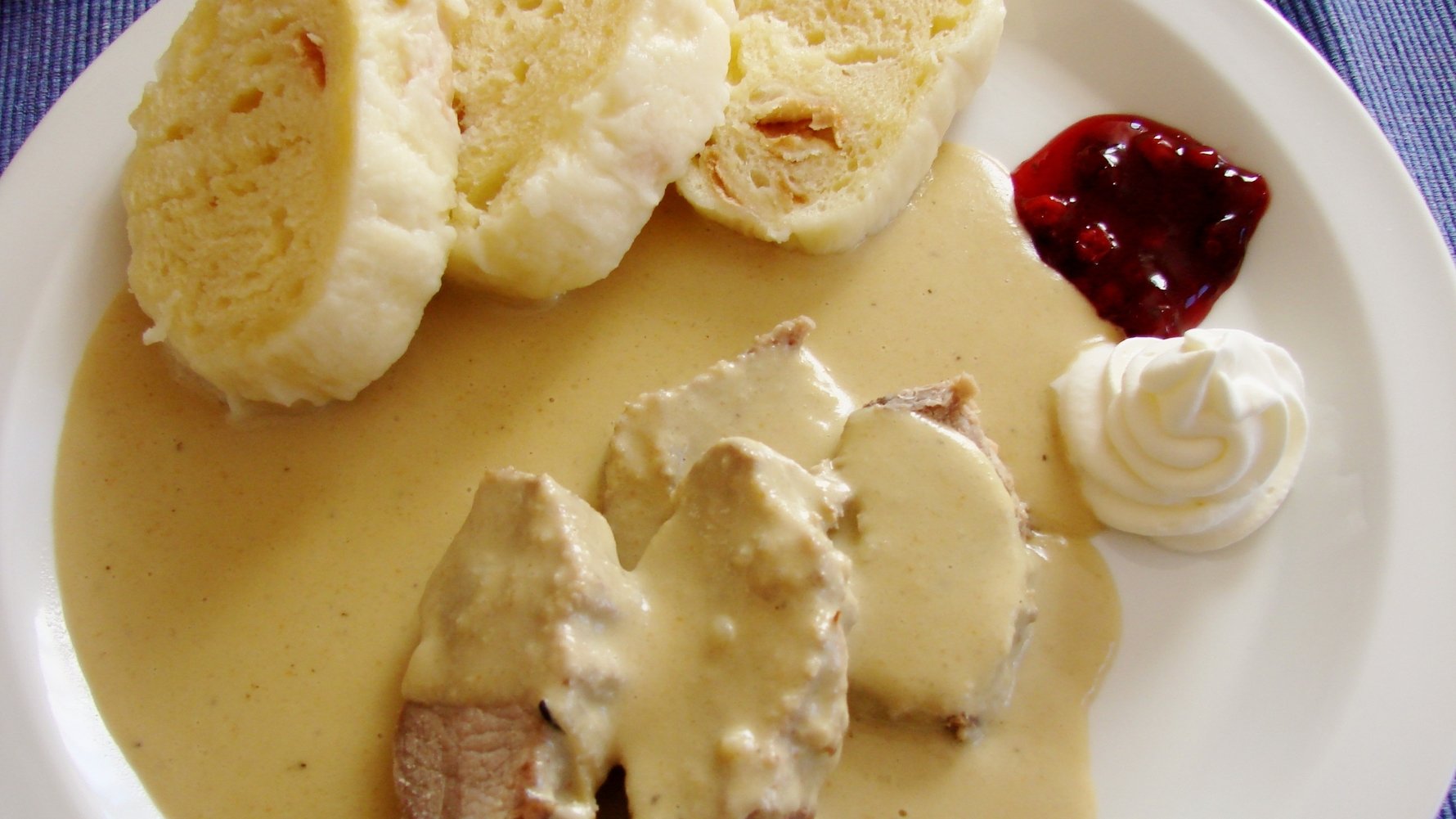 For a time-honoured Czech favourite try svíčková. Probably the most often named 'traditional' Czech dish, it's a thin slice of sirloin covered in a vegetable-cream sauce and served with bread dumplings usually with some cranberry sauce on the side. Kozlovna Apropos has svíčková on its main menu. Vepřo-knedlo-zelo is the nickname of a dish consisting of three basic things: pork (vepřová), dumplings (knedlíky), sauerkraut (zelí). It's a fairly unappetizing looking dish, but surprisingly flavourful with lots of gravy to soak the bread dumplings in. It's kind of an old-fashioned dish, so may not appear on every Czech menu, but Století serves it. Guláš is a bit easier to find, but varies wildly in style. At Bredovský dvůr, they make theirs with chunks of beef, spicy sausage and potato pancakes.

If you'd rather just have something strange to enjoy with your beer, there are two enjoyable options to recommend. Utopenci translates to drowning man and is a short fat sausage that has been drowning in oil, vinegar and spices for an unknown period of time. It's served with chopped onions and bread. For vegetarians, you have the joy of trying nakládaný hermelín. This is a camembert-like soft cheese pickled in, you guessed it, oil, garlic, peppers and spices. It too is served with onions and bread. You can try both of these with a draft Pilsner beer at Hybernia.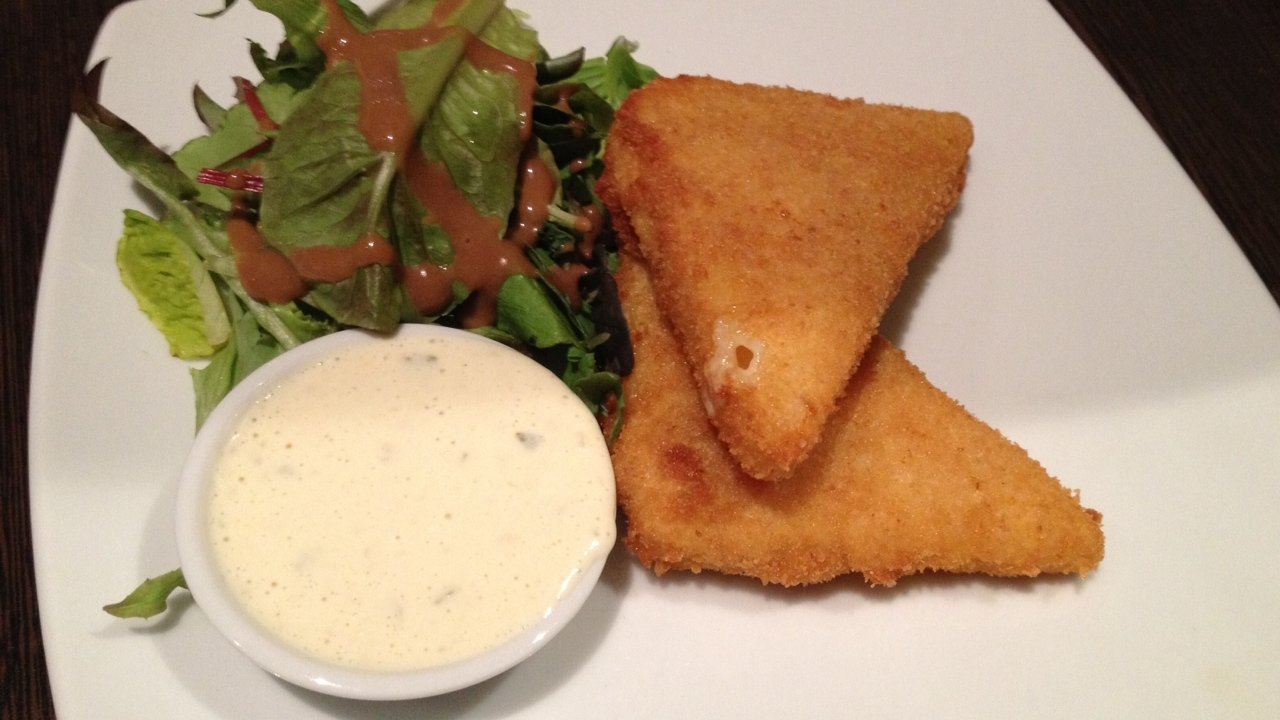 And speaking of vegetarians, don't feel too left out. Most restaurants will have a 'bez masa' section in which they list dishes without meat. Be careful though as there are often dishes that have meat in them included here. The thinking behind this goes as meat is not the main item in the dish, it's okay to have it in the 'without meat' section. Always ask. If you are in a Czech restaurant, a pasta and/or risotto will often be listed as will smažený sýr. Literally fried cheese, this will be a big slab of fried Edam most often eaten with chips and tartar sauce. Lokál fries up a tasty one. If you really want to be crazy, try this late night burger-style (served on a bun with mayo) at a food stand on Wenceslas Square.

There are a number of restaurants serving 'modern Czech cuisine.' This typically means better cuts of meat and little untraditional surprises like a vegetable or unusual herb. A focus on local suppliers and seasonal offerings has also brought today's Czech menu into, if not today, at least the early 2000s. Nota Bene and La Degustation both experiment successfully.

A couple notes on ordering. When staff bring you a menu they will often immediately ask you what you want to drink. If you know, great, if not, say you want to look at the menu. Sides don't typically come with most dishes. You'll need to order your main, plus (usually) your choice of potato which can be found in the přílohy (side dishes) section of the menu. Most dishes have a typical side that goes with them (i.e. smažený sýr and chips). Ask your server which combination goes best. When it comes time to pay, the server will bring your bill and wait for you to pay it immediately. Don't leave your tip on the table, give it to the server when you pay.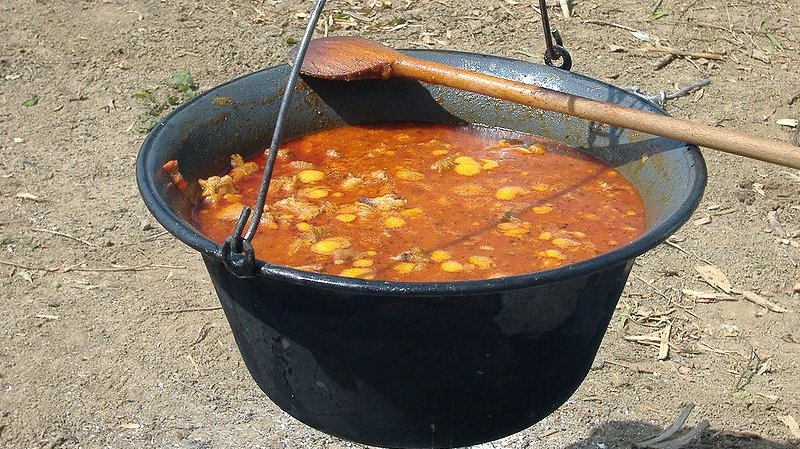 The Czech language is notoriously difficult for foreign tongues to get to grips with, not only for the unusual letters, but also because it is a heavily declined language. Your menu will hold various variations on the theme, but with the following words as a basis, you should be able to figure out what on earth you are putting into your mouth.
| | |
| --- | --- |
| bez masa | without meat |
| biftek | beefsteak |
| brambor | potato |
| domácí | home made |
| dušené | steamed |
| grilované | grilled |
| guláš | goulash, the Czech staple |
| hermelín | Camembert, often pickled with garlic and eaten with beer |
| hovězí | beef |
| hranolky | chips/French fries |
| jehně | lamb |
| jídelní lístek | food menu |
| jídlo | food |
| knedlíky | dumplings |
| kuře | chicken |
| losos | salmon |
| na roštu | roasted |
| nápojový lístek | drinks menu |
| niva | blue cheese |
| oběd | lunch |
| řízek | schnitzel |
| ovoce | fruit |
| palačinky | crepes |
| pečené | baked |
| pivní sýr | beer cheese, hard, served with paprika, onion and beer |
| plněné | stuffed |
| přílohy | side dishes |
| polévka | soup |
| pstruh | trout |
| ryba | fish |
| rýže | rice |
| sekaná | meatloaf; looks awful, tastes good |
| slanina | bacon |
| smažené | fried |
| smažený sýr | fried cheese, surprisingly good |
| snídaně | breakfast |
| svíčková | beef in cream sauce |
| sýr | cheese |
| špíz | grilled and skewered |
| šunka | ham |
| těstoviny | pasta |
| utopenec | a.k.a. drowned man, pickled sausage, eaten with beer |
| uzené | smoked |
| vařené | boiled |
| večeře | dinner |
| vepřové | pork |
| vepřové koleno | pork knuckle, particularly caniverous |
| vinný lístek | wine list |
| zelenina | vegetables |