The Sopot Centrum complex, which was built on the site of Sopot's former communist era railway station, has become an extremely popular spot to eat and drink thanks to the 'alley' of very, very diverse choices. The complex, which also houses the new train station, shops and a modern public library is well worth a visit whether you're using the station or not. Particularly in the warmer months the area is a peaceful escape from the nearby Monte Cassino and the outdoor seating is a great place to spend your time.
 


You'll also have a great range of places to choose from too with an array of eating and drinking options available. Working out from the main building (where incidentally you'll find a café, a bakery and small supermarket) you can pick up good pizza at Pizza and Piwo; sweet and savoury filled pancakes at Fanaberia; burgers, steaks and the like at the Jack Daniels-inspired Whiskey on the Rocks; some of the Tri-city's best sushi at Hashi; great seafood including some excellent British style fish & chips at Seafood Station; an eclectic mix of mains with some great daily special at Cały Gaweł or buy to eat or take away Italian specialities at the Dolce Vita delicatessen.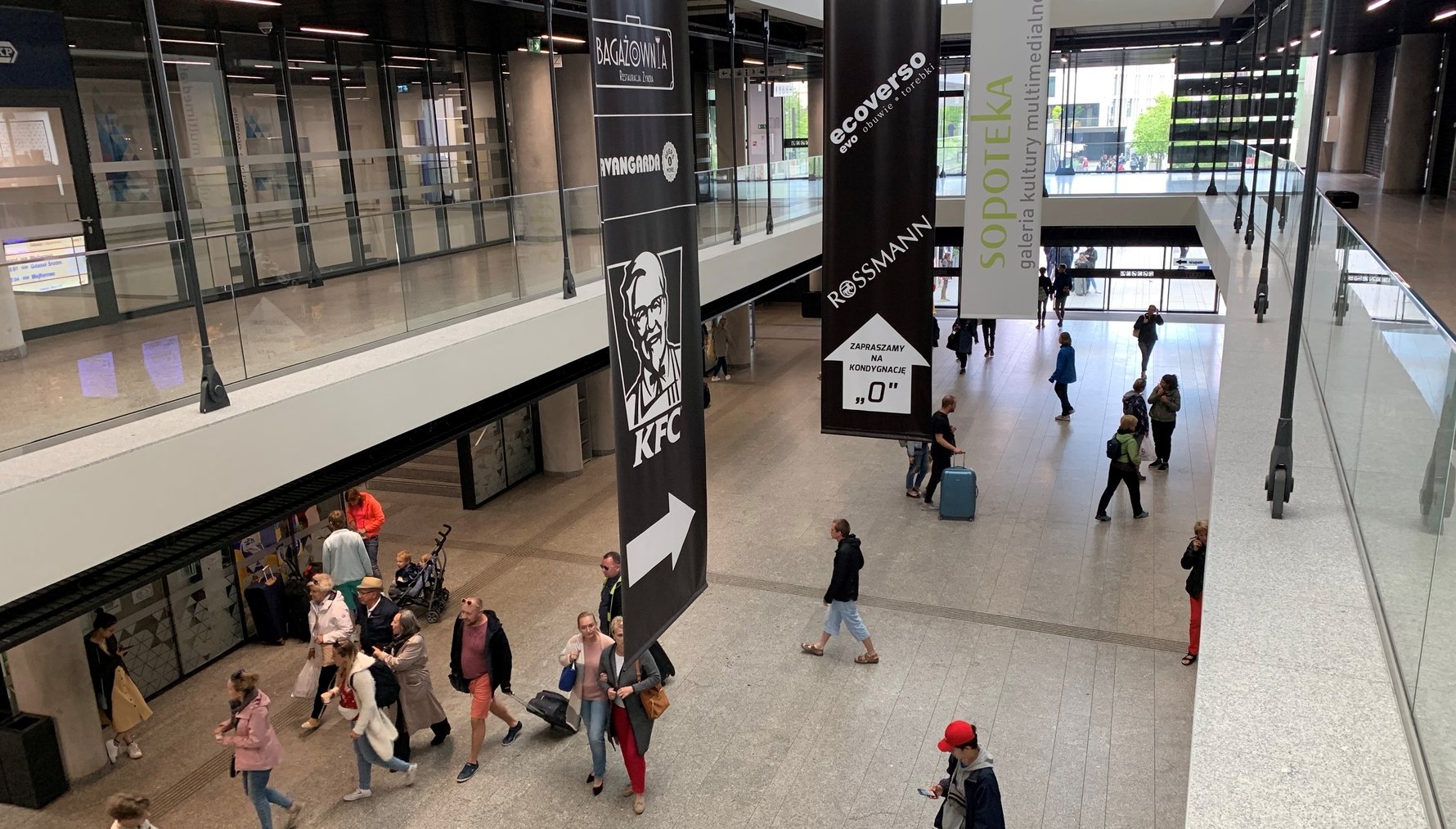 As the day draws on there's a couple of decent spots to spend the evening with the locally popular bar Avangarda and once again Whiskey on the Rocks for a great bar and live music which pulls in the crowds. If that isn't enough choice, a trip up the stairs will bring you to the Jewish-themed Bagażownia set in the old luggage room, the one remaining part of the old station complex to survive the redevelopment. There really isn't a dud amongst them which in itself is impressive.