European Capital of Culture Tartu 2024 Offers Unforgettable Experiences in Southern Estonia

Tartu together with Southern Estonia will be the European Capital of Culture in 2024. This means that something extraordinary will happen here. A quarter of Estonia will host the top event in Estonia in 2024, carry out the largest cultural initiative in Europe and organise hundreds of events throughout the year. On the one hand, it will be a spectacular festival to which all Estonians and visitors from abroad are invited. On the other hand, it is a collaborative effort - a sort of popular movement - in which everyone's contribution and participation is valued.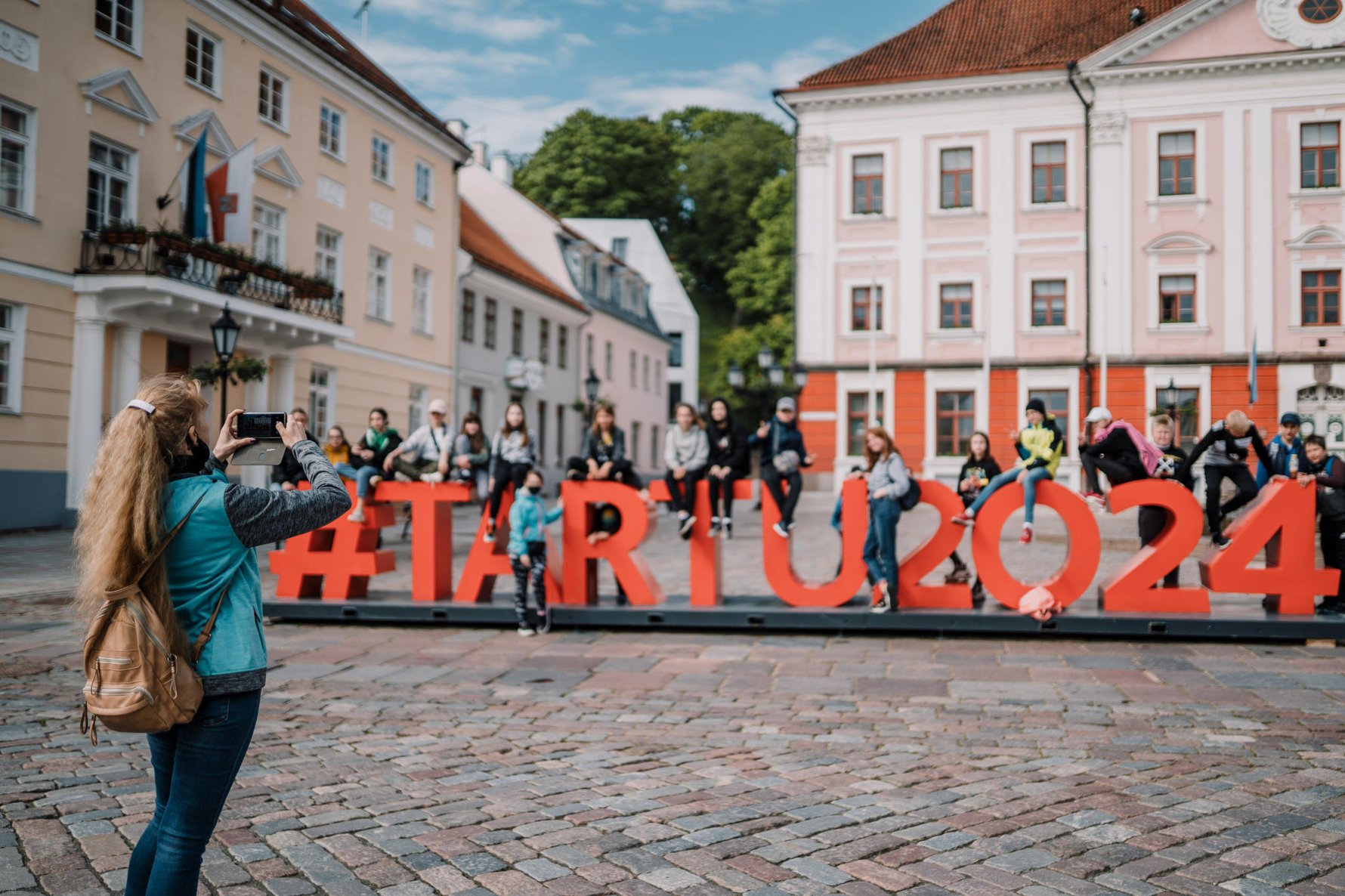 The artistic concept Arts of Survival (Ellujäämise Kunstid in Estonian) guides the activities of the European Capital of Culture. They represent the knowledge, skills, and values that will enable us to live well in the future. Tartu and Southern Estonia share a desire to exchange their experiences with Europe and learn through international cooperation. Uniqueness, sustainability, awareness, and co-creation are the four most important Arts of Survival that characterise the Southern Estonian region and are also expressed in the title year programme.

The European Capital of Culture year in Tartu and Southern Estonia will be full of experiences and guests from near and abroad. Although the full programme will be revealed on October 19, 2023, you can already get a taste of what will be happening next year by visiting the Tartu 2024 website. There are activities for everyone: big and small, locals and guests – something for every taste.

For example, the main programme includes "Kissing Tartu", which consists of an unprecedented mass kissing session, a large concert performance and an educational program. Toomemägi Revisited will awaken the heart of the City of Tartu with the help of light, culture and science. "Stencibility Goes Europe" introduces Tartu's street art to both local and international audiences.

The uniqueness, awareness and creativity of Southern Estonia are highlighted by the open-air technological art exhibition "Wild Bits", the international ship festival "Reclaiming River Emajõgi and Great Lakes", the series of community academies "Tartu World University" and the South-Estonia-wide development and engagement initiative South Estonia Community Programme. "Stand Up for Your Mind" adds a nuance of humour to the opening of mental health topics with launching mental health cafés, improv comedy hobby groups and stand-up performances in Southern Estonia, where both professionals and locals can share their mental health stories on stage.

Lovers of visual arts can find Surrealism 100 in the programme, which offers four art projects dedicated to surrealism at the Tartu Art Museum and the Estonian National Museum or "Hidden Worlds Expanding", which introduces outsider art to a wider audience in Tartu, Narva and Viljandi.

Literature enthusiasts can explore the modern meaning of utopias and dystopias in artistic and critical form at the Literary festival Prima Vista 2024 "Futures Better and Worse". Those interested in history are welcome to participate in the invention, ingenuity, reuse and do-it-yourself exhibition project "Washing Machine Made of Beetroot" of the Estonian Road Museum, the Estonian Agricultural Museum and the Tartu City Museum.

In 2024, communities and culture will give the whole of Southern Estonia a strong push for the necessary forward-looking changes. The year 2024 is not the culmination and end of this journey, it is just the beginning.

More information: tartu2024.ee.