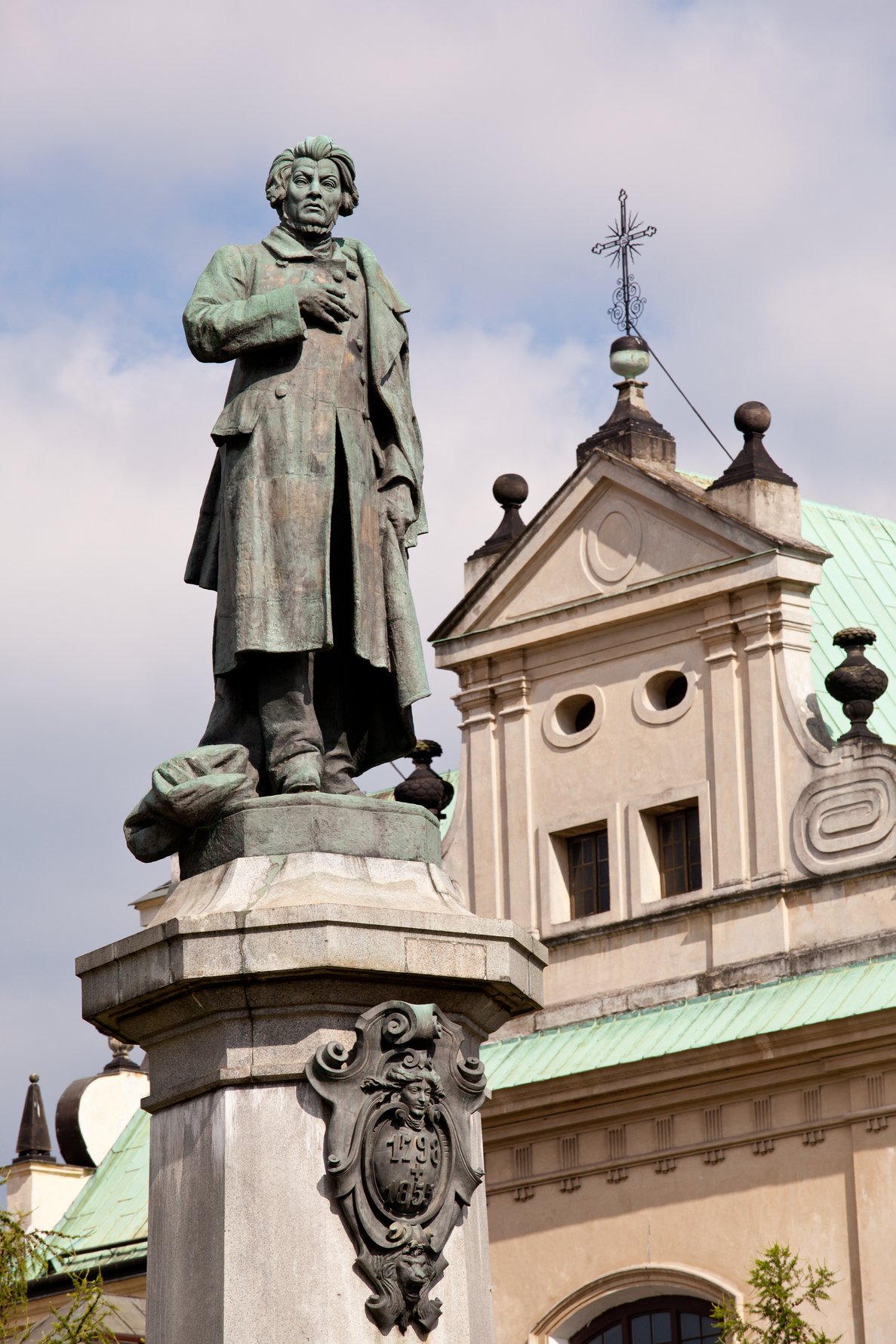 Patriot, poet and the man who inspired Romanticism in Poland, Mickiewicz stands out as Poland's greatest literary figure - as well as a figure of hope during a bleak age of Russian oppression. His involvement in politics saw him exiled east in 1824 by the ruling Russians, before finally heading to western Europe in 1829. A bid to return to his homeland in 1830 was thwarted at the border, and he never saw his native Poland again.

Much mystery surrounds his life; his role as a national cultural icon meaning that much of the seamier side of his life has been covered up, including his involvement in strange cults and alleged womanising. To this day, even his birthplace remains a hot source of argument. Some say Nowogródek (Lithuania), others say the nearby Zavosse (Zaosie). A champion of freedom, he died during a cholera outbreak in Turkey, 1855, while recruiting a Polish legion to fight the Russians in the Crimea. Originally buried in Paris, Mickiewicz's body now lies in Wawel Cathedral, Kraków.

His defining masterpiece, Pan Tadeusz, is a beautifully written epic portraying Polish society in the 19th century. His statue dominates ul. Krakowskie Przedmieście, and traces of bullet holes dating from WWII are still visible on the monument.